Today I'm going to be talking about my favorite marketing tools. These are the top 7 that I use on a regular basis and I couldn't live without them.
7 Marketing Tools I Can't Live Without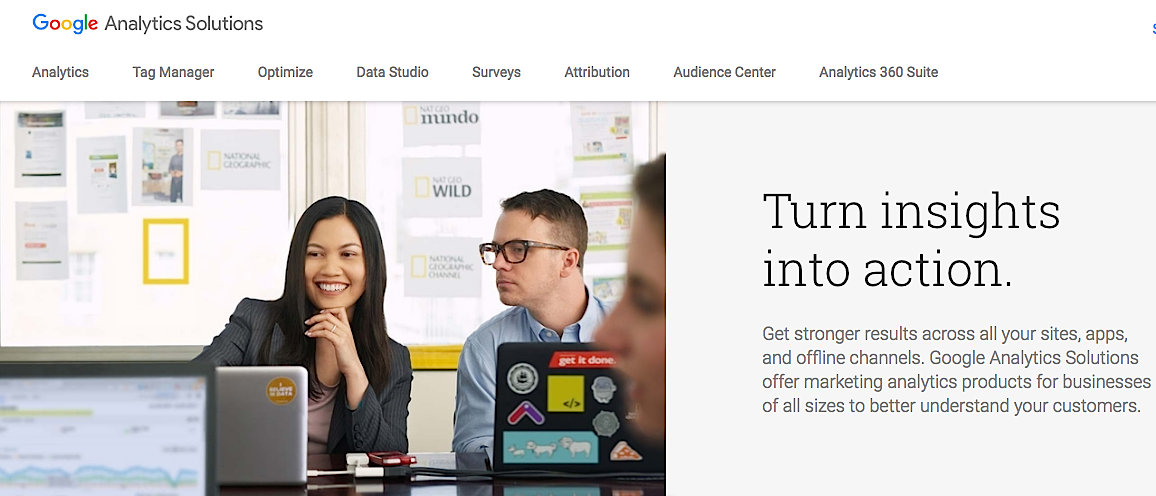 This is the simplest tool and everyone should know about it, but most people use it wrong and that's what I hate about it. I log in five times a day – and that's on the low end. Ten, fifteen times a day on the high end. But you have to set it up right.
For example, I have a ton of filters in my Google Analytics account. I'm analyzing based on region. I'm analyzing based on traffic sources. I look at which content does well and which doesn't, based on each channel.
So what does well on Facebook, what does well in e-mail blasts, what does well just from an organic standpoint. I've learned quite a bit thanks to Google Analytics.
Here are the insights that I've learned:
Whenever you pop up a blog content, I don't care what country you're targeting – U.S., Brazil, India – you have to give it six months to a year before you start seeing really good Google search traffic. If you don't give it enough time, you won't see much volume when it comes to your organic traffic.

What works well on Facebook doesn't usually drive the most organic traffic to my site. So I've discovered from Google Analytics that my boring, simpler topics that are more basic, like "how to get more search engine traffic" or "how to get your website instantly indexing on Google" do extremely well from a organic perspective. But they don't always do to well from a social media standpoint.
So nowadays I'm creating articles that both appeal to my social audience and that cater towards people who use Google to find marketing related articles. That's why I love Google Analytics, because without it, how are you going to get those insights? Plus it's free.
Learn More: 5 Ways to Track Your Website's Revenue with Google Analytics
Just to build on the Google theme and the free theme, another favorite tool is Google Search Console, formerly known as Google Webmaster Tools. This is fantastic for looking at and tracking what's going on in the world of organic search or SEO for your website.
And the great thing about Google Search Console is that you can connect it with your Google Analytics account now so you can see your top pages and how exactly they're converting (like by top organic performance, etc.).
And you're able to slice and dice the data and actually take some action from it and drive more revenues for your business. Now, what I really like about Google Search Console is that you can look at the crawl rate, if there are any crawl areas on your website. You can look at your search analytics. You can see what the click-through rate is on the search result pages.
I'll give you an example. For Single Grain, my digital marketing agency, we have a 1.26% click-through rate on the homepage. The homepage is fairly general and we wanted to figure out how we could drive a higher click-through rate, thereby driving more traffic for the website.
We decided to write the headline and the meta description for it – and wound up increasing that 1.26% CTR to 1.76% and, ultimately, driving more traffic (and thus leads, and thus revenue) to the homepage.
So there's a lot you can do with Google Search Console. You can look at the click-through rate, you can look at the impressions your keywords are getting. If there are any issues, it will point them out as well and you can look deeper and deeper at the internal links to the website.
Learn More: 10 Google Search Console Hacks to Boost SEO
One last thing I want to add about Google Search Console. I have my team log in, go to the search analysis section, and they tick mark the box that says "impressions," they tick mark the one that says "clicks" and they tick mark the one that says "positioning."(This is Google allowing you to see your data in many different ways.)
And what they're looking for is the biggest disparity: the keywords that get a shitload of impressions, very few clicks and aren't ranking high enough. High enough means below the number five. Of course you want to go after keywords that are also above the ranking of 20 or 30.
And those keywords, if you can nudge them up a few spots, you'll see a huge difference in your traffic. You don't even have to nudge them up by building links or anything like that. It could just be as simple as, "Oh this is the keyword that's getting me traffic impressions, but I'm not getting a lot of clicks. Why not?"
If you look at your title and your meta description, chances are that keyword is not in there. So if you put that keyword in your title tag and your meta description, you'll get way more traffic.
Let me give you a practical example. Recently, we looked at one of our posts that was getting 14,000 impressions a month, and it got three clicks. So something was clearly wrong there, because the click-through rate was very low. But we made some changes to that and even though it wasn't a massive increase in traffic for us at the end of the day, we went from three clicks to about 200.
So just keep looking for the low-hanging fruit that you have in Google Search Console, because it's going to add up across the board. 
Ok, I'm just going to leave it there, because I can probably write an entire post on Google Search Console!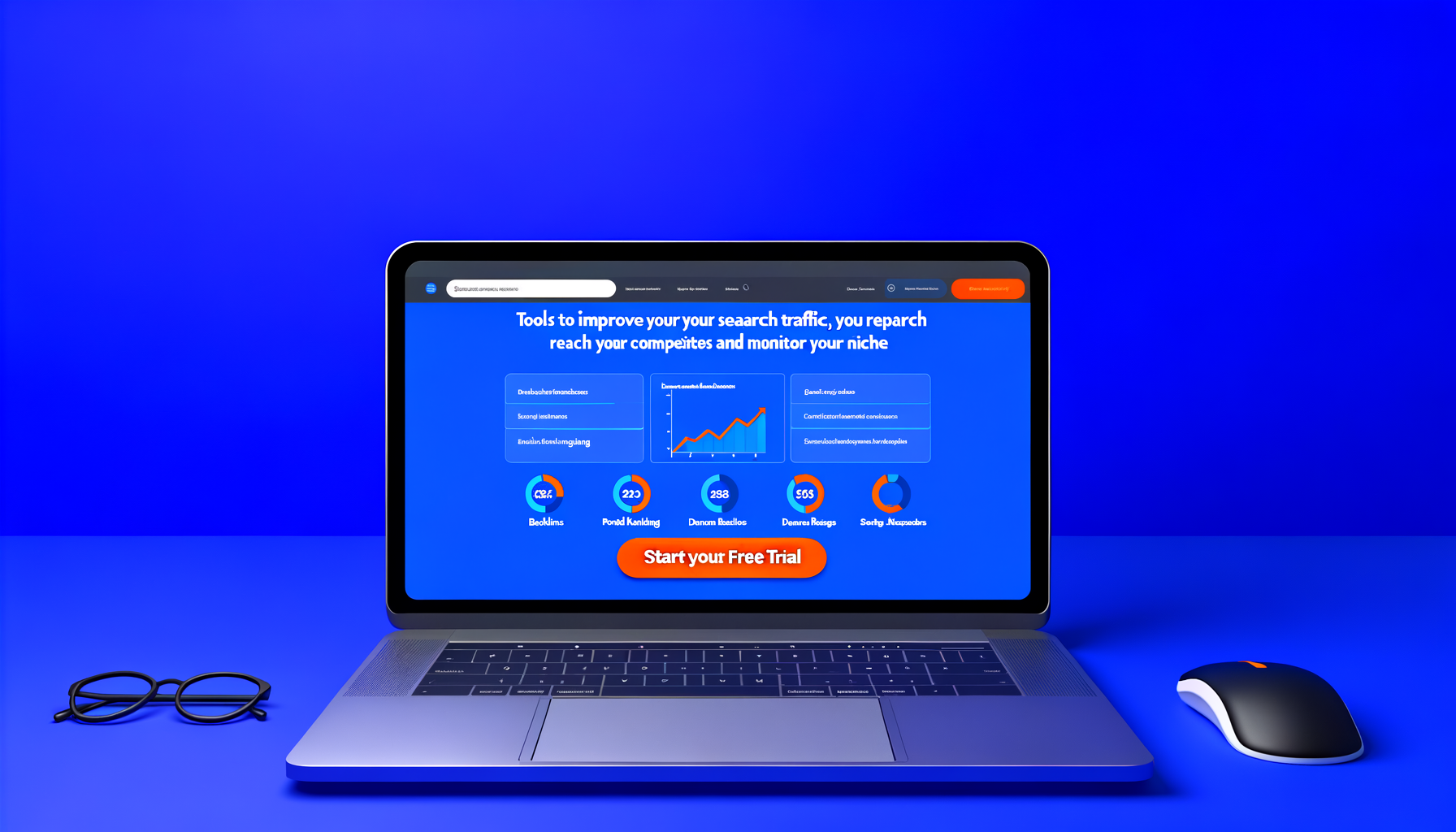 The reason I like Ahrefs is because it not only shows me how many backlinks I have, it breaks down which ones I'm losing, so then I can hit up those sites and try to get them to link back to me again. But it also shows how many links my competitors have.
Related Content: Analysis of 1 Million Backlinks: Lyft
So I can look up my competitors' site in Ahrefs and cross reference it with my own website. It'll show what links the competitor has that I don't have. Then it will hit up every one of those websites and it will be like, "Hey Bob, I noticed you linked to Eric's website SingleGrain.com. And you linked to XYZ article.
I also have a similar article on my website, but my article breaks down ABC which Eric doesn't get into. If you find it valuable, feel free to share it with your readers." And I'll send them a link to my post at the end of that e-mail.
It's that simple. By doing those kinds of e-mails, you get way more links and in the long run you will get more search traffic. As you shoot out a lot of these e-mails, if you get 5-15% of the people that you're sending e-mails to in order to link back to you, that's really good.
In addition to that, when I type in, let's say, "Single Grain" (assuming that's a competitor), Ahrefs will show me every single keyword that the site is ranking for, the position, and how much traffic is driving to it. I will then know which keywords to go after.
Funny enough, I was looking at one of Neil's online marketing guides, and I was telling him all the keywords that he writes for. He said, "Dude, how'd you know?" And I just said, "Oh I looked it up in Ahrefs." 
Even though I know how to do marketing, I was never looking at what my competitors were ranking for. Because if you know what they are getting all their traffic for, not just the ranking and the positioning, but how many visitors they're driving, it's priceless.
I will say that the Ahrefs data isn't 100% accurate, but if you multiply it by, let's say, two or three, then you will get a good understanding of how much traffic that keyword can drive. I found it roughly to be off by three within the marketing space. Overall, it's still a great tool to figure out what your competitors are ranking for and what you're not ranking for that you should be.
SEMRush is very similar to Ahrefs in terms of finding the top rated pages and finding those keyword rankings or finding what a site ranks for. But the icing on the cake is that it can see the search words that a specific website is running – search ads, display ads and it's also starting to show video ads as well.
So when you combine SEMRush with Ahrefs, you can kind of cross reference the data because both of them have benefits that the other one might not have.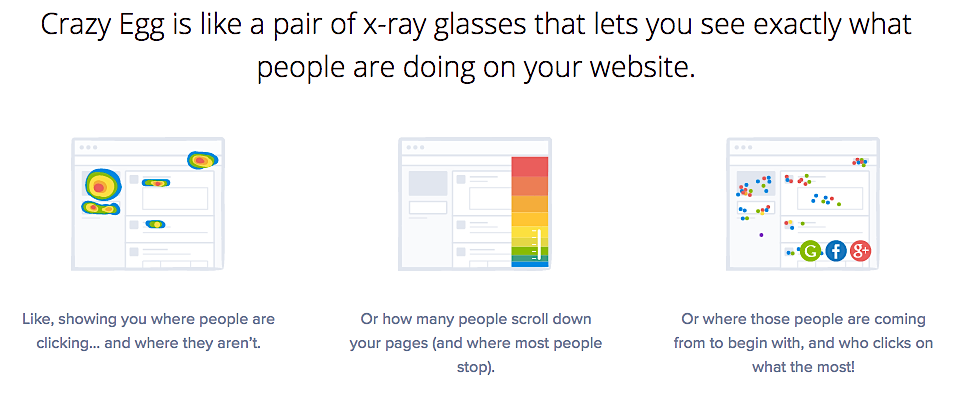 Another one of my favorite tools was actually created by Neil and it's called Crazy Egg. Years ago, Neil used to have an agency. They worked with big companies like General Motors and a lot of Fortune 500s, like Viacom and HP. Neil would get them more traffic and then they would be like, "Neil, we're getting all these extra visitors, but none of them are converting. What's wrong? Is the traffic not relevant?"
Related Content: How Startups Can Generate Leads for as Little as $.05 with LeadQuizzes [podcast]
The traffic was relevant. But they weren't getting more fields or more leads for people who just wanted to go view or test drive a car. So they created Crazy Egg to see how people engaged on someone's website. They put the code on there and it shows you if they are scrolling down, not scrolling, were they clicking, were they not clicking. They discovered that with many websites, visitors don't scroll pass the fold.
So with General Motors, their lead forms, back in the day, were all the way at the bottom. They weren't generating any leads cause they were in a poor position. The moment they moved it up, GM started getting way more leads.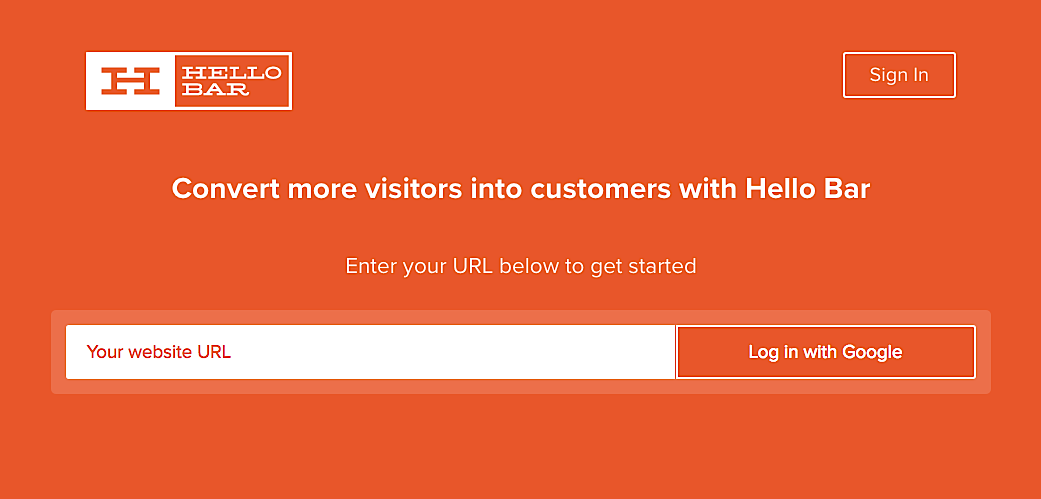 If you're interested in driving more Facebook likes or collecting more e-mails, Hello Bar is going to have a bar across the top of your website or you can have a takeover show up on specific pages on your website. 
There is a paid version, but you can do almost everything with the free version. I think barely anyone pays for it, because there's not that much difference between the paid plan and free plan. For a cheapo like me, I like not paying for it! I loved using Hello Bar. It's very simple to install and if you looking for more e-mails at the end of the day, this is a great tool.
And those are my top 7 favorite marketing tools!
This post was adapted from Marketing School, a 10-minute daily podcast in which Neil Patel and Eric Siu teach you real-life marketing strategies and tactics from their own experience to help you find success in any marketing capacity.