All SEO practitioners tremble every time Google modifies its ranking algorithm. Even a small change can end up causing massive cuts in their traffic volumes, and all within a few hours.
Google also modifies its advertising platform, not to penalize its users but to empower them. Google wants you to spend more on their ad network because, let's face it, that's how they make money.
So if you aren't paying attention to these new Google Ads trends, you will be left behind. You need to jump on these trends as soon as possible so you can get ahead of your competition.
In this article, you will learn about the latest changes Google has made to its advertising platform, what they mean to you, and how you can use them to acquire customers more effectively.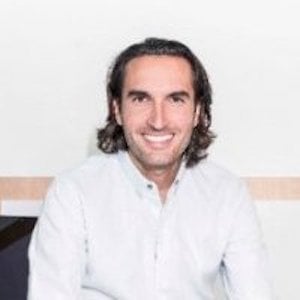 Yaniv Masjedi
CMO, Nextiva
Their expertise has helped Nextiva grow its brand and overall business
9 Google Ads Trends You Can't Ignore
Trend #1: Performance Max Campaigns
Every Google Ads campaign you have ever run had the same targeting options that you, the marketer, defined. You could either choose a list of keywords you wanted to bid on or a set of placements (i.e., sites) you wanted your ads to appear on, and that was that.
Such a strategy doesn't have any flaws for experienced advertisers, but that's not the case for the inexperienced, such as small business owners. In recent years, Google has started to develop new features to allow for a fully automated advertising experience that takes care of almost everything from the advertisers.
They began with Smart Campaigns, which took care of the targeting and optimization.
In May 2021, they released an even more ambitious campaign type called Performance Max, which allows for new campaigns with little human input. The advertisers' only job is to provide:
The objective or campaign goal — e.g., CPA, ROAS
The ad creatives — i.e., copy, images or videos, and CTA
Budget
Bidding — e.g., max CPA or target value/conversion
Location, language and ad scheduling
Google aims to simplify the optimization process for advertisers by implementing real-time optimization. One way they do so is through the use of Audience Signals the advertisers provide — either remarketing lists or custom audiences — allowing Google to show more ads to an audience that's more likely to convert.
As a result, advertisers will have an easier time meeting their conversion goals (e.g., driving sales at a target CPA) while increasing their reach and conversion value beyond traditional keyword-based search campaigns.
One advantage Performance Max campaigns have over other campaigns is that they allow marketers to advertise on every channel Google owns — i.e., YouTube, Display, Search, Discover, Gmail or Maps: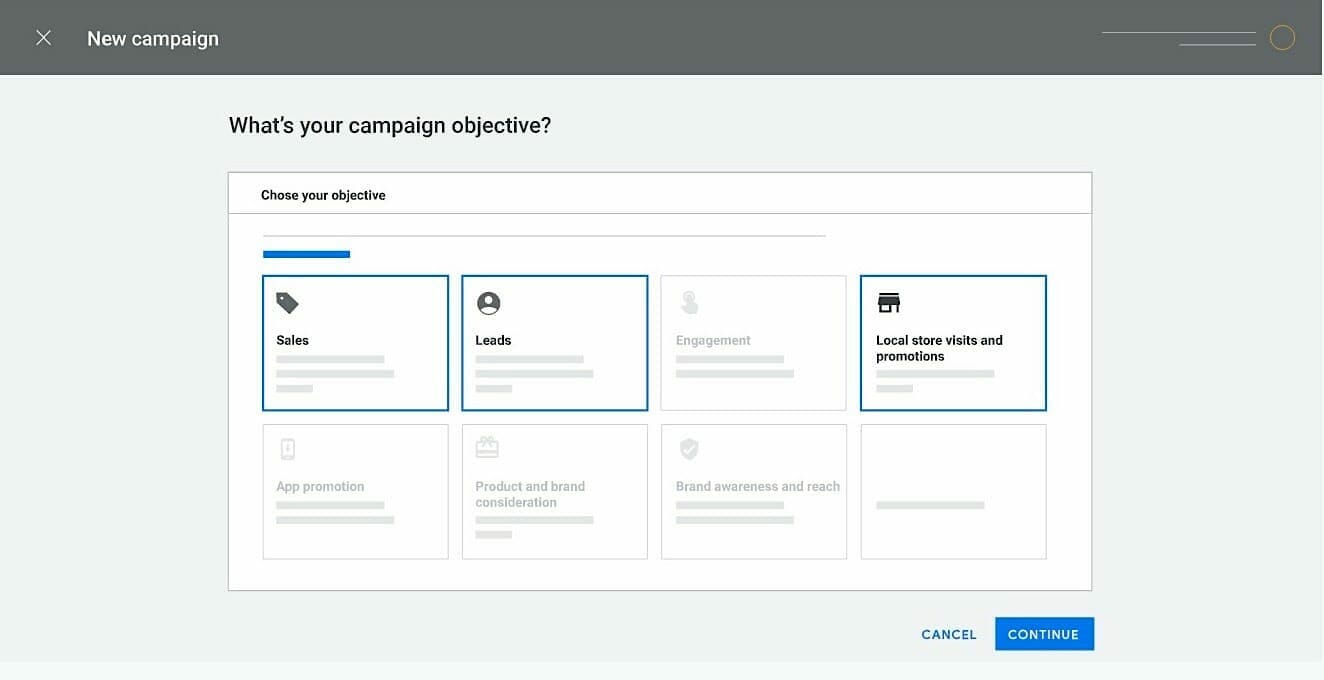 Although Google's goal isn't to replace human advertisers who want to take care of the nitty-gritty of their campaigns, it does seem to target business owners who wish to run done-for-you advertising campaigns.
Performance Max campaigns are still brand new, so there's a lot to say about how they will fare compared to humans. Undoubtedly, they will change the advertising landscape for good in the years to come.
Related Content:
* A Simple Hack to Combine Facebook Ads and Google Ads
* How to Prepare Your Site for the New Google Page Experience Update

Trend #2: New Local Campaigns Formats
Local campaigns have been the top promotional option local businesses use to bring more potential customers to visit their stores. Traditionally, local Google Ads marketing campaigns were based on search queries such as "Joe's Pizza," "best pizza Los Angeles" or "best pizza 90017."
In the last twelve months, Google has added three new methods to promote a business on Google Maps, the most popular navigation app for smartphone users.
Auto-suggest ads show a store in the auto-suggest results when a user searches for a business near their location. For example, if a user searches for "oil change," they will get an ad for a business nearby in their Maps search results: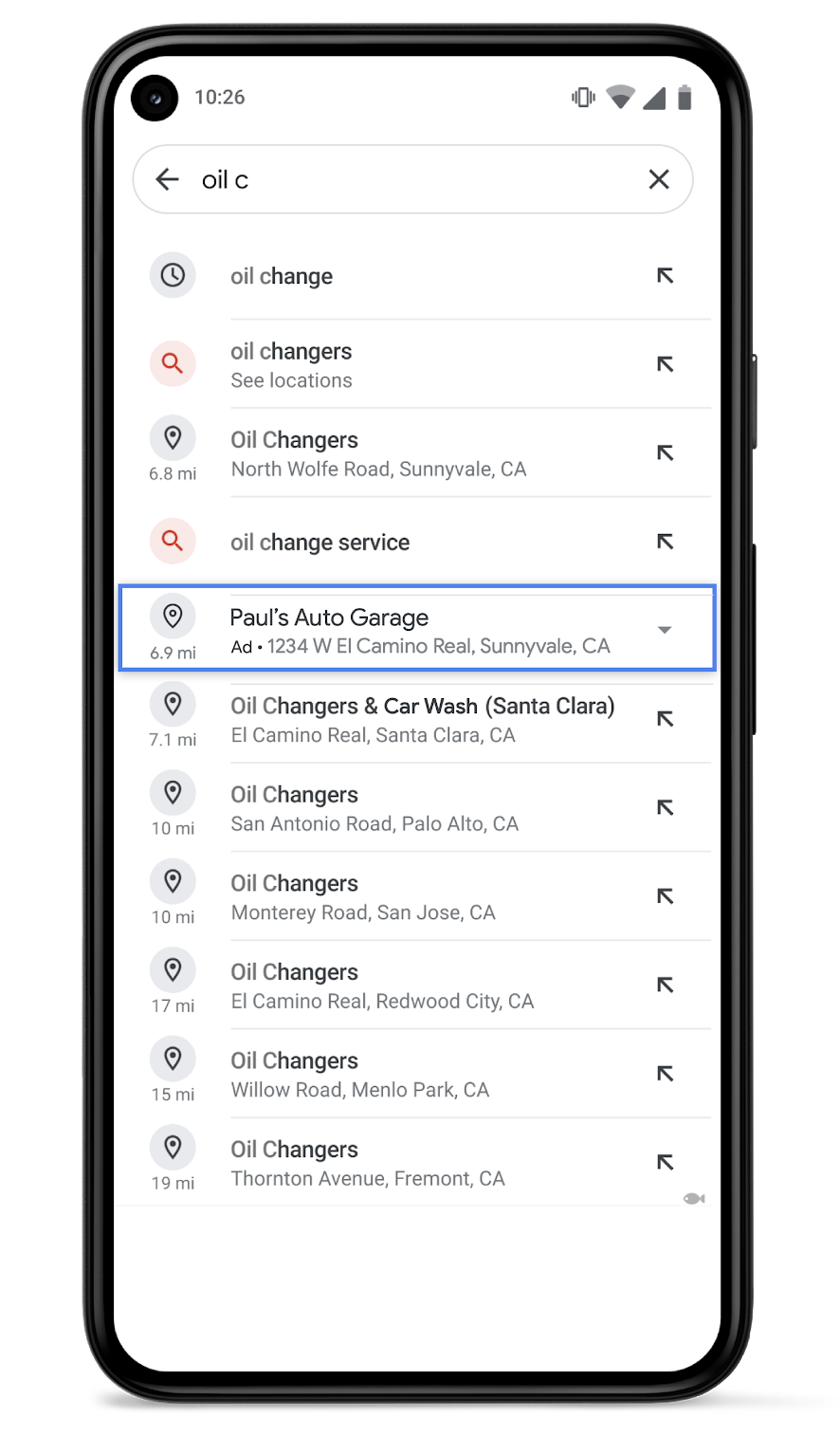 Navigational ads show a business on Maps results based on the user's location as they navigate close by, regardless of the destination. That means that if a user is going to their house and they pass by a promoted business, they will see the store in their navigation route, even if they weren't looking for a company in that location: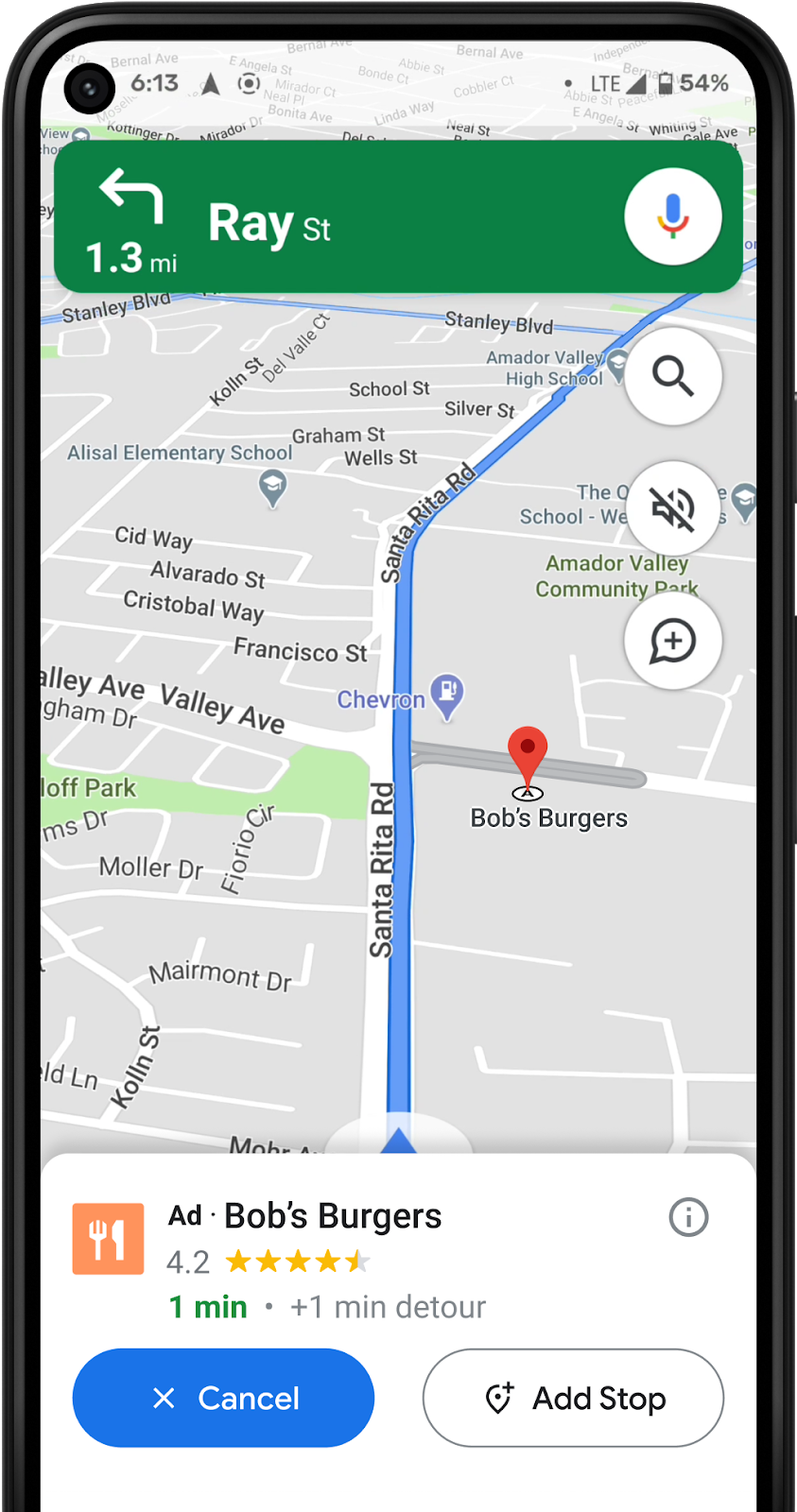 Similar places ads allow a business to show their business location to users searching on Maps for similar companies nearby. For example, if someone is looking to pick up tacos from a currently closed spot, they would see an ad from a similar business near their location: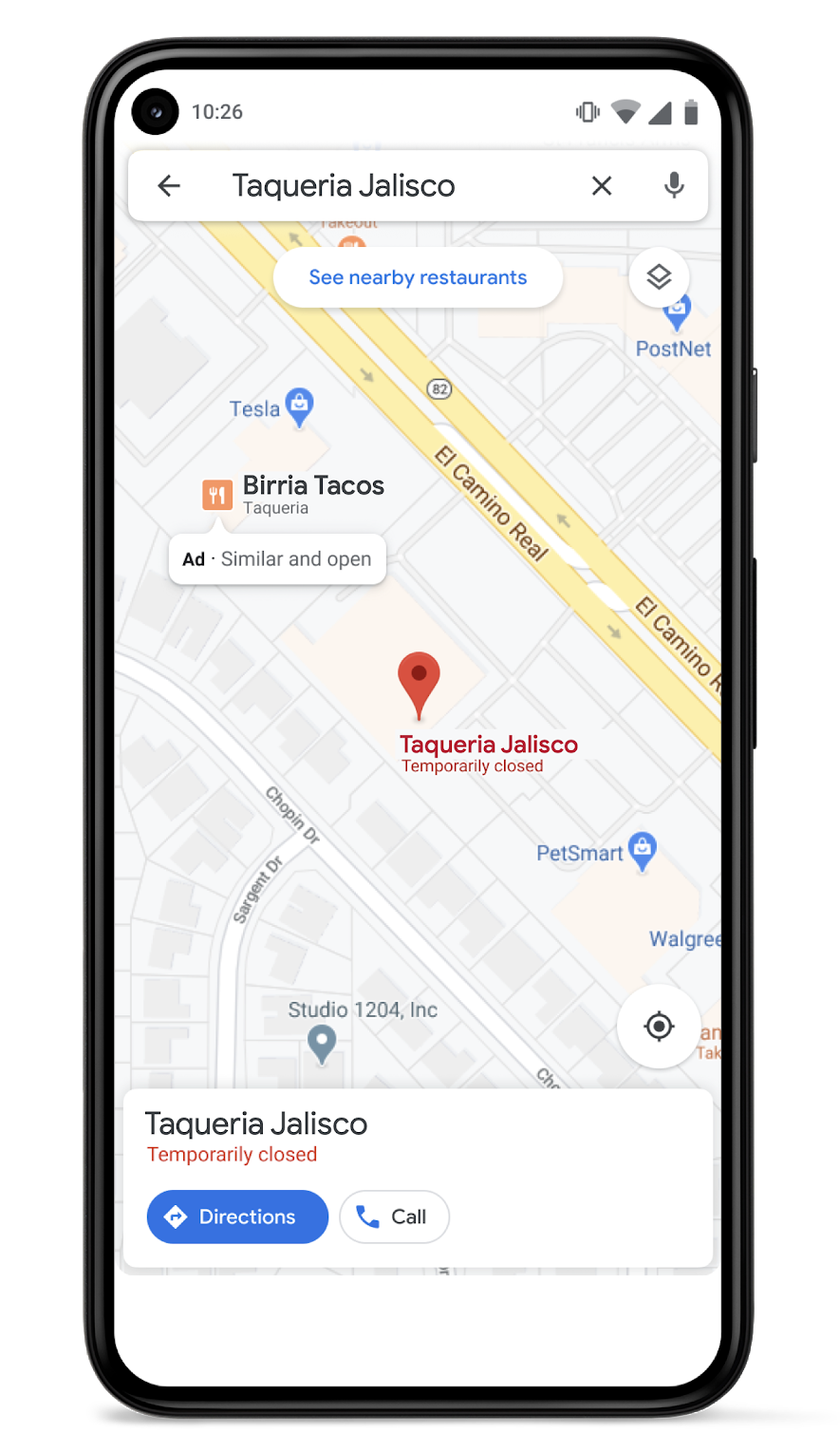 Local businesses can benefit significantly from these three new options as this makes it easy to showcase their stores in a high-intent context, particularly the "Auto suggest" and "Similar places" ads.
Google has also added local inventory ads, which allow businesses to sell products locally through their Shopping network through "in-store today pickup," "pick up later" or "curbside pickup." Advertisers can implement this new ad type directly through a Shopping campaign.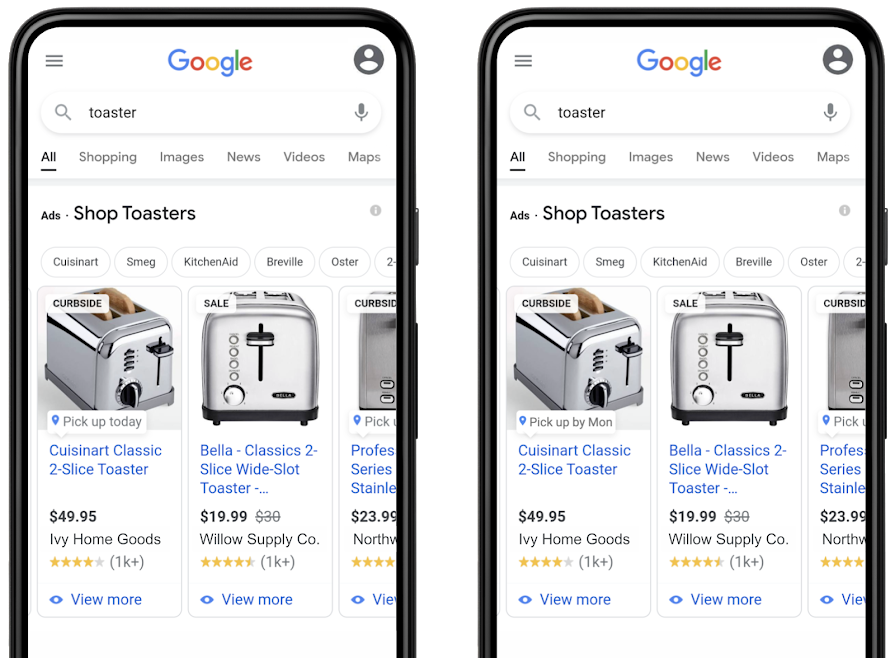 Considering that 76% of users who make a local search end up visiting a related store within a day and 28% make a purchase, running these new local ads will improve the effectiveness of local campaigns.
Related Content:
* The Complete Guide to Google My Business
* 9 Factors that Can Immensely Boost Your Local SEO
Trend #3: Target ROAS Bidding for Video Action and Discovery Ads Campaigns
Google offers several different bidding strategies for different campaign formats.
One particularly useful strategy is Target ROAS, which lets you bid based on your predicted average conversion value instead of your predicted conversion rate.
Target ROAS (also known as "tROAS") was available for most campaign types, except Video Action and Discovery Ads campaigns. But that's about to change, as Google has announced they will allow tROAS bidding for these campaign formats.
There are two requisites that your campaigns must meet to leverage tROAS bidding:
You'll need to set values for the conversions you're tracking (you could use the average ROAS from your existing Google Ads campaigns as a starting point).
A Video Action campaign will need to have generated at least 15 conversions in the past 30 days, while a Discovery campaign will need at least 75 conversions in the past 30 days (10 of these conversions must have occurred in the past 7 days).
Google also recommends spending up to 2X your average daily budget to gather enough data to make tROAS bidding work.
Here's an example of how target ROAS bidding works:

Related Content:
* The Complete Guide to Google My Business
* 9 Factors that Can Immensely Boost Your Local SEO

Trend #4: Product Feeds for Video Action Campaigns
If you use video ads to promote your e-commerce business, you will be happy to know that Google has recently added product feeds to Video Action campaigns.
Let's say a user sees a video ad that promotes one of your products. After a few seconds, YouTube will show a panel below the ad that showcases your products (note that this only happens when the user's phone is in portrait mode). When users select a product, they will go to the product's landing page for more information:
For e-commerce marketers, this new feature will decrease the time to conversion, improve sales attribution and, most importantly, increase your sales.
Trend #5: Conversion Modeling via Consent Mode
The publication of the General Data Protection Regulation (GDPR) has forced online businesses to adopt more robust data privacy policies, Google being no exception.
In September 2020, Google introduced Consent Mode, a method that adjusts how Google tags behave based on the consent status of a website's visitors. Although Consent Mode's main goal is to keep websites GDPR-compliant, it generated a new problem for marketers. Google explained the issue:
"When a user doesn't consent to ads cookies or analytics cookies, Consent Mode automatically adjusts the relevant Google tags' behavior to not read or write cookies for advertising or analytics purposes. Without cookies, advertisers experience a gap in their measurement and lose visibility into user paths on their site. They are no longer able to directly tie users' ad interactions to conversions."

In April 2021, Google took steps to solve this problem by making conversion modeling available for consent mode. The new Consent Mode conversion modeling will enable the recovery of the attribution path between ad-click events and conversions.
Google states that this new feature recovers an average of more than 70% of ad-click-to-conversion journeys:
"Conversion modeling uses machine learning to analyze observable data and historical trends, in order to quantify the relationship between consented and unconsented users. Then, using observable user journeys where users have consented to cookie usage, our models will fill in missing attribution paths."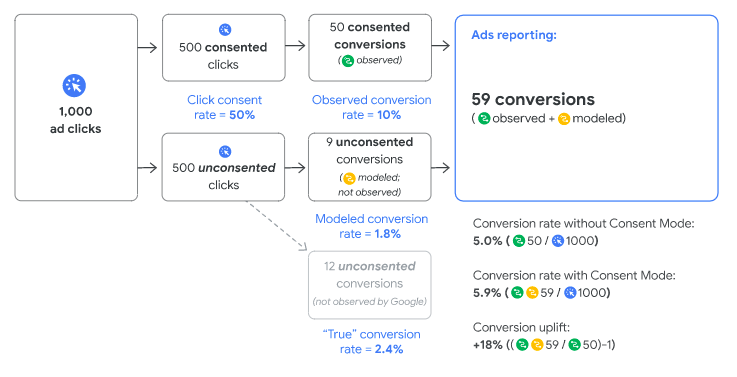 The new feature is perfect for advertisers who operate in the European Economic Area or the United Kingdom and who are required to implement Consent Mode.
Related Content:
* The Email Marketer's 4-Step Guide to GDPR Compliance
* Google Privacy Sandbox: What Does It Mean for the Future of Targeted Ads?

Trend #6: Enhanced Conversions
Another way that you can improve your conversion attribution modeling is through Enhanced Conversions.
Enhanced Conversions grabs consented first-party data your customers provide — including email address, name, address or phone number — hashes it using the SHA256 algorithm and sends it using your conversion tag. Google then matches the conversion data with signed-in Google accounts and attributes it to your ad events, such as clicks or views. The company states that they only report "aggregated and anonymized conversions."
You can set Enhanced Conversions manually using either:
Note: If you rely too strongly on third-party data for your conversion modeling, it would be a good idea to add Enhanced Conversions before Google moves to first-party data somewhere or 2023.
Trend #7: Shopify Integration
Over the past few years, Shopify has become the juggernaut of the e-commerce marketing world. Google has noticed this fact, which is why they announced a Shopify integration for its Google Ads platform.
Their "Shopping Graph" will now begin to pull data (prices, videos, product info) from across Google's platforms to inform online shoppers about where to find items, how well they were received, which merchant has the best price, and more.
Now that Google has made it free for merchants to promote their products on its Shopping tab, the Shopify integration will allow merchants to start running ads on every Google property: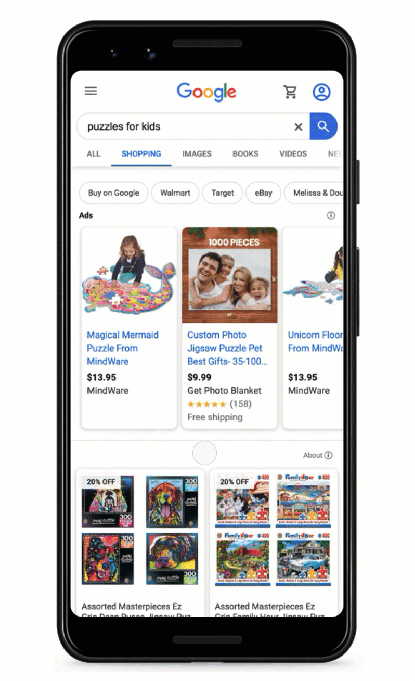 Related Content: Top 19 Shopify SEO Plugins for Your E-commerce Site
Trend #8: Image Extensions
Up until recently, advertisers could only create search ads using text. Compared to Facebook or YouTube, their ads have started to look archaic.
In July 2020, Google announced the launch of an image extensions beta program for its search-based ads. These images are clickable and cost the same as text-based ads: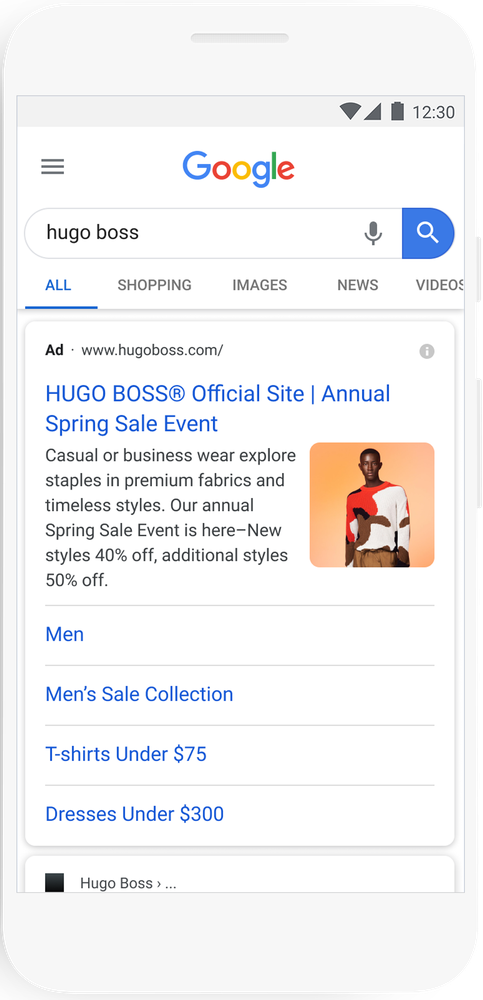 Google allows uploading up to 20 images related to the keywords you bid — as long as they meet their strict format requirements — and must approve each image manually before you can use them on your campaigns.
Related Content:
* Google Ad Extensions: Everything You Need to Know
* How to Create Compelling Text Ads on Google (with Examples)

Trend #9: Instant Customer Match Rates
Customer Match is a feature that allows you to use your online and offline data to target those customers across Google's channels and other customers that look like them.
Up until now, when you uploaded your customer list, you'd have to wait to see what your match rate would be (i.e., the number of users Google can match in their user base).
Since April 2021, Google has started to show instant Customer Match rates from your current and past uploads. Although seemingly minor, this change will allow you to find and solve any customer match issues faster:

For better Customer Match rates, Google recommends adding as much customer information as possible. They have found that advertisers who upload two types of customer information see an average list size increase of 28%, and with three types, they saw an increase of 35%.
To get an edge with your Google Ads, be sure to check out:
Google Ads Transparency: A New Tool to Spy on Your Competitors
Final Thoughts on Google Ads Trends
All of the Google Ads trends we showed you today are some of the many trends that will continue to pop up and beyond. It's your responsibility as a marketer to stay prepared for the constant stream of changes. Now that you have finished reading this article, you can safely say you are.
---
If you're ready to level up your ad campaigns and grow your business, Single Grain's Google Ads experts can deliver emotionally engaging, data-driven and ROI-focused premium ad experiences for you.  👇