This social media marketing tool will revolutionize your content game. We don't make a habit of posting articles centered around one single tool, but today's entry was so impressive that we couldn't help but highlight it.
So what is it? It's called Castmagic, and it's a social media tool poised to disrupt the industry in more ways than one. It's capable of taking an input, like a podcast transcript or a YouTube link, extract the main takeaways, and convert into other forms of content, like a Facebook post.
And that's just the tip of iceberg. Let's walk through the ways we've been using it and how you can, too.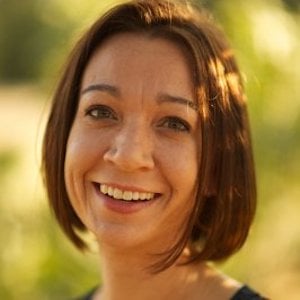 Kim Cooper
Director of Marketing, Amazon Alexa
Single Grain enables us to increase our impact without increasing our headcount
The Power of Castmagic
So, what exactly is Castmagic? Think of it as your digital content assistant – a wizard of sorts that can transform audio files into a variety of compelling content formats using, you guessed it, AI.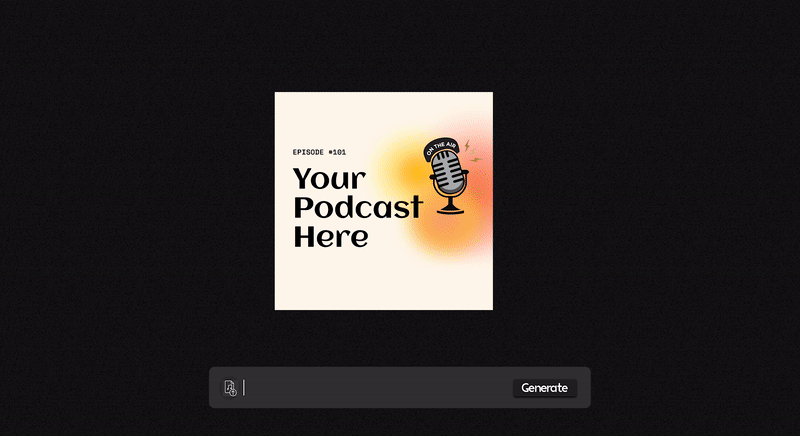 This tool has the potential to streamline your content creation process, saving you time and effort, all while supercharging your online presence.
All it takes is the source material, like an MP3, plus a touch of specification on your end, and it generates new written content derived from your existing audio content – like magic!
Transform Your Content
Imagine you're pumping out daily or weekly podcasts and your goal is to maximize the content you're working hard to create. That's where a tool like Castmagic can widen the spread of your material across a variety of placements.
From tweet threads that share key takeaways to LinkedIn posts with detailed bullet-points to comprehensive show notes, the possibilities are practically endless:
But that's just one example. Here's a few other ways we have been able to leverage Castmagic to generate other forms of content:
Titles and keywords: One of the standout features of Castmagic is its ability to help you generate attention-grabbing titles and keywords. It doesn't stop at just churning out generic options; you can tweak and refine them to match the tone and style that resonates with your audience. Whether you're optimizing for YouTube keywords or simply aiming for more engaging titles, this tool has your back.
Show notes: For those of us who produce podcasts, show notes are a crucial component of engaging our audience. Castmagic steps in by automatically creating show notes with timestamps that enhance the value of your podcast episodes. It's like having a diligent assistant who's always ready to craft insightful summaries and discussion points.
Twitter threads: Creating engaging Twitter threads requires time and creativity. This AI tool simplifies this process by offering automated suggestions for tweets that stem from your podcast content. While some minor tweaks might be needed, this tool's suggestions could potentially save you hours of brainstorming and drafting.
Newsletter templates: Newsletters are a fantastic way to keep your audience engaged and informed. With this tool, you can effortlessly generate newsletter content that's packed with key takeaways and insights from your podcast episodes. A simple drop-in of the content, and your subscribers will receive valuable content regularly.
LinkedIn Posts: Crafting LinkedIn posts that strike the right balance between professionalism and approachability can be tricky. Castmagic eases this burden by offering ready-to-use LinkedIn post templates. Even if you manage a business page, the tool's suggestions can be customized to suit your brand's voice. The result? A polished LinkedIn presence without breaking a sweat.
Widening Your Content Spread
Let's face it, the social media landscape is a wild ride, always morphing and shifting gears, and your social strategy must keep up.
But unless you have a whole army of media mavens at your disposal, it's not always practical to try and juggle every channel with the same content in a timely fashion. That's why we've been loving telling people about Castmagic, because it offers a short cut solution for audio content creators to expand the reach of their content to other areas.
It really is a treasure chest of possibilities for widening your marketing bubble.
But it's not just about repurposing the same identical content for different platforms – it's about maintaining the essence of your content while tailoring it to each platform's unique vibe. Castmagic understands that what dazzles on Facebook might need a touch of wit for LinkedIn.
With this tool in your arsenal, you can ensure that your content maintains its core brand message while adapting to the preferences of diverse audiences.
Last Word on Using Castmagic to Up Your Marketing Game
If you're just starting up your podcast and are looking for cheap and effective ways to boost your exposure, we heartily recommend Castmagic as one of the go-to solutions to help you hit the ground running. It's intuitive to use and clever at rephrasing the most important parts of your content.
If there were any drawback, per se, we would say it's not the most eloquent yet at building long-form written content like articles. To that end, we still think ChatGPT can do better, but Castmagic is currently better than any plug-in we've used to date.
It's definitely worth giving it a test drive and seeing what it can drum up with your audio or video recordings!
If you're ready to level up your social media strategy, Single Grain's

social media marketing experts

 can help!👇
Repurposed from our Marketing School podcast.