How to Avoid the 5 Most Common Link Building Mistakes
[Free Consultation] Are you spending money on advertising but not getting the results you want? Are you looking for more sales and leads but have no idea where or how to start? Get help from our world-class marketing experts in a free consultation call.
Click Here To Schedule Your Free Consultation Now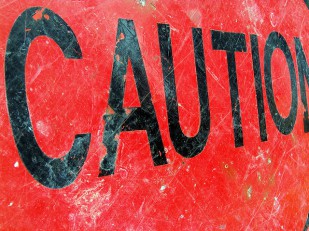 Considering the number of websites out there that tell you link building is a "must do" in terms of achieving high rankings in the search engines, it's no wonder that so many new webmasters run out and begin creating as many links as possible, as fast as they can.
But hold your horses! Building the wrong types of backlinks – or even building them too quickly – could trigger an over-optimization penalty by the search engines. This is because the search engines value "natural" above all else. Because their goal is to provide the best possible search results for their visitors, they put a premium on sites that appear to have grown naturally and that have earned a good reputation, as evidenced by the number of quality sites linking in.
So how do you think it looks in the eyes of Google when your five-day-old website already has 5,000 backlinks built up – all from the same types of sources? Definitely not good! Instead of falling into the trap of too-much, too-soon link building, be sure to avoid the following mistakes when it comes to this important off-page SEO technique:
Mistake #1 – Link Velocity: Too Fast, Too Furious
To understand what an ideal link velocity looks like, consider what would happen if you built a site without knowing anything about search engine optimization. Your goal for the site wouldn't be to make money or to earn Top 10 rankings, but simply to share information you're passionate about. In the beginning, you'd have very few links pointing back to your site, but as your readership grew, the number of new links created each day would increase naturally.
If, on the other hand, you started to manipulate the results by building your own backlinks, you could trigger a link velocity penalty. According to Tad Chef on the SEOptimize blog:
"Google is checking the link velocity – aka the rate in which you earn links – and if you get more links than you deserve, you risk a penalty even if the links are perfectly legit."
Of course, opinions are varied on how many links it takes to trigger a link velocity penalty. As an example, consider the various responses to the discussion "How Many Backlinks Per Day is Too Many" on the Affiliorama site:
"Getting 3 backlinks to an article for a week or 2 would appear natural to search engines."

"You can create 10 back links per day."

"You can do more than that. I sometimes do 50-100/ day. I would not do much more than 100 though."
So while there's no magic number (that we know of…) that determines how many links are appropriate and how many will trigger a penalty, it's a good idea to keep your link building efforts within reason compared to the average number of backlinks pointing to your competitors' websites.
Mistake #2 – Anchor Text Overload
Another way to destroy the credibility of your backlinking campaigns is by using the exact same anchor text in every single backlink that's created. Remember, in a totally natural setting, anchor text serves to inform the search engines what a linked-to site is all about. Because it's the originating site owner writing the anchor text in these cases, it will naturally vary from link to link. This is why duplicate anchor text is such a huge trigger for increased scrutiny by the search engines.
So while it's good search engine optimization to adjust this anchor text to target certain keywords, it isn't in keeping with our goal of building natural-looking backlink profiles to set every instance of anchor text to a single keyword. Instead, mix it up! Use related keywords, different phrasing or different portions of linked text in your backlinking campaigns in order to both avoid unnatural backlinking penalties and to improve your latent semantic indexing benefits.
Mistake #3 – Link Diversity: The More, The Merrier!
The quality of your links and the sources on which they're built – heck, even the TLDs of your referring domains and their various PageRanks – are all factors that play into maintaining good link diversity.
Again, this comes back to the idea of maintaining a natural-looking backlink portfolio. It's incredibly unrealistic to expect that someone would launch a new website and only attract profile backlinks, article backlinks or blog comments. A site that had a backlink profile made up entirely of one type of link would certainly be at risk for a penalty in the search engines.
According to Market Position:
"As with monetary investments, putting all of your eggs in one basket is not usually the best idea. But diversifying your link portfolio can help protect your site against search algorithm updates, the closing of sites that have linked to yours and other changes that can derail your link building efforts."
Mistake #4 – Quality Counts: Avoid Spam Links
The previous three mistakes should give you a good idea about what a high quality backlink looks like, but just in case we haven't yet hammered home the point that link quality matters, consider the following case study from SEOptimize.
In order to test whether or not a penalty would occur for creating too many low quality links at once, author Marcus Taylor set up 10,000 spam backlinks to a new website he created specifically for the experiment. The results are pretty interesting…
Although the site reached the #1 position for its target keyword within a few weeks, it was eventually booted from the rankings. According to Taylor:
"Just as I was beginning to lack faith in Google's ability to detect the most unnatural of link patterns, the site suddenly dropped out of search results for everything including brand searches, and what's more it's never bounced back."
So what does this mean for website owners? Besides the obvious, "Don't set up 10,000 low quality backlinks in one day," this case study also illustrates why it's so important to develop a range of different link types over time. Instead of relying on one method to generate backlinks, use several styles of link building that will result in different link types.
For example, maybe one day you focus on writing articles and posting them to directories. But the next day, you don't go back to writing articles – instead, you build Web 2.0 sites or comment on blogs or in relevant forums. By making sure your efforts are diversified across linkbuilding methods and that the types of links generated come from different sources, you'll protect yourself from looking too unnatural in the eyes of the search engines.
Mistake #5 – Stop Trying So Hard!
In this article, we've talked a lot about how to make your linkbuilding efforts appear more natural. But what if, instead of attempting to "appear" natural, you actually built links in a natural way?
When you build a site that's full of high quality content, the people reading it naturally want to share it. Your content is posted to social networking sites (creating backlinks), it's picked up and syndicated by industry blogs (again, more backlinks) and it's linked to from other authors in your niche (shockingly enough, even more backlinks). So instead of worrying about the number of backlinks you create each day, worry about putting out good quality content first – the rest will follow.