11 Unwritten Rules of Link Building
[Free Consultation] Are you spending money on advertising but not getting the results you want? Are you looking for more sales and leads but have no idea where or how to start? Get help from our world-class marketing experts in a free consultation call.
Click Here To Schedule Your Free Consultation Now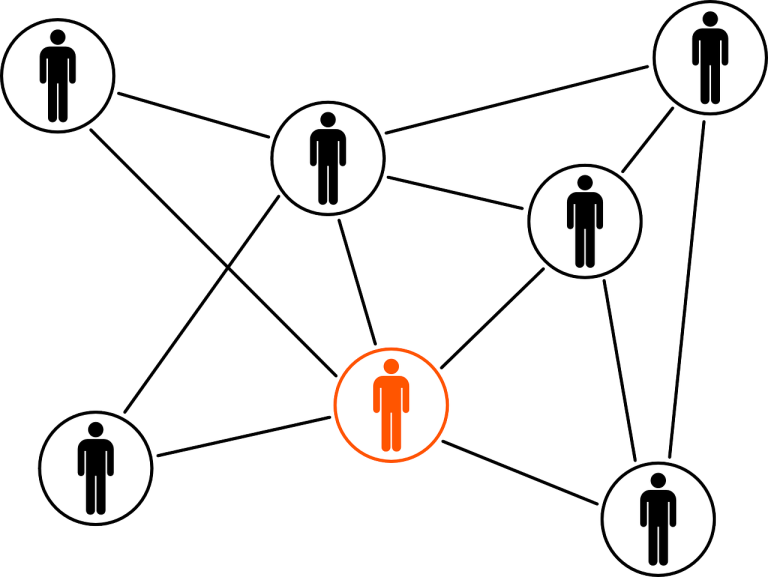 With inbound links to a website accounting for 50-80% of its overall search engine rankings, there's no arguing that proper link building is critical for success.
Unfortunately, following the wrong link building advice can mean disaster for your site. For this reason, we've outlined the 11 unwritten rules of link building that we follow here at Single Grain. Pay attention, as following and implementing these rules can help improve your SERPs rankings and keep your site out of the Google sand box!
1 – Thou Shalt Publish Content that Attracts Links Naturally
In an ideal world, we'd all publish great content and be rewarded naturally with inbound links that recognize the true genius of our work.
Obviously, this doesn't happen in real life, as you generally need existing backlinks to earn the high SERPs rankings necessary to get people onto your site before they can, in turn, create these natural links.  However, to avoid over-optimization penalties, you can still emulate natural-looking backlink profiles by pursuing links from a variety of different sources.
2 – Thou Shalt Not Acquire Links Too Quickly
The rate at which you acquire links—also known as your "link velocity"—matters to the search engine ranking algorithms. If you attempt to generate too many links too quickly (before your site has been established as trustworthy by the search engines), you risk triggering penalties that could land your website in the Google sand box.
3 – Thou Shalt Not Buy Links
Or, more specifically, if you're going to buy links, be wary of using paid links for the specific purpose of passing PageRank in order to beat your competition in the SERPs (just ask J.C. Penney why that's a problem…).  Instead, stick to paid inbound link building efforts that have been proven safe and confer an advantage beyond a simple rankings boost—for example, paid directory listings that send traffic as well as link authority.
4 – Thou Shalt Not Build Links in Bad Neighborhoods
Google has come out quite strongly to admonish links in "bad neighborhoods," but unfortunately, they're significantly more tight-lipped as to what constitutes a bad neighborhood.
However, most SEO experts have taken this advice to mean avoiding pursuing links from adult websites, thin content sites, sites that use black hat SEO techniques or foreign language sites with no relation to your own. When you consider Google's position that a link constitutes an "editorial vote" in favor of your site, it's easy to see why "votes" from higher quality sites would be worth more in the eyes of the search engines.
5 – Thou Shalt Build Links Consistently
In the same way that link building too quickly is perceived as unnatural, building a burst of links and then letting your promotional efforts lie dormant for months at a time doesn't accurately mimic the way links are deployed in the real world.  Instead, build backlinks slowly over time, using consistent effort to ensure your site's overall link authority grows steadily.
6 – Thou Shalt Build Deep Links
Remember when, earlier in this article, I mentioned how important it is that your links appear natural?  Well, how natural do you think it looks to the search engines if every single link you build points directly to your home page?
In a real world situation, most neutral parties building links to your site would point their links at the sub-pages on your site that contain the specific information they want to reference. Mimic this natural occurrence by directing your links at a variety of different pages on your site.
7 – Thou Shalt Seek Out a Variety of Link Types
With how frequently the search engines change their ranking algorithms, pursuing a single type of backlinks at the exclusion of all others is simply bad policy. Case in point: Google recently deindexed the major private blog networks that constituted some webmasters' entire inbound link building strategy. Instead of leaving your site in this risky position, develop a variety of different ways to build backlinks from a wide range of sources.
8 – Thou Shalt Vary Thy Anchor Text
Yes, it's true that using your target SEO or branding keywords in your backlink anchor text confers a ranking benefit when it comes to where your website falls in the SERPs. However, using the same anchor text for every single inbound link you create contributes to building a similarly unnatural backlink profile as creating a single type of link to a single page on your site.
Instead, vary your anchor text from link to link throughout your off-page SEO efforts.  You don't need to use a completely different variation for every backlink you create, but do try to rotate at least 5-10 separate keywords through your campaign as you go.
9 – Thou Shalt Ignore Toolbar PageRank
Most advanced SEOs know that the toolbar PageRank pushed out by Google is notoriously inaccurate—to the point where it's of very little use to webmasters seeking to build backlinks from high-quality sources.
Rather than guide your promotional efforts by this meaningless metric, look for active, aged sites within your industry that have a reputation for quality. These sites represent the best bang for your link building buck, making them ultimately more valuable than sites bearing an arbitrarily high toolbar PageRank.
10 – Thou Shalt Conduct Competitive Analysis to Find Link Sources
Nearly all webmasters worth their SEO salt can repeat standard link building methods from heart. There's article marketing, guest posting, blog commenting, forum commenting, and so on.
But really, the method that's overlooked most often when it comes to finding ways to build backlinks from new sources is a simple competitive analysis of your competitor's backlink profile. This is unfortunate, as the data this type of analysis can yield can show you exactly how to beat these competing sites in the search engine results pages.
To conduct a competitive analysis, use tools like Majestic SEO or the Open Site Explorer to see which sites are linking in to your competitors' websites. Make a note of any link sources you haven't already pursued for your own site, as well as your competitors' weak points. For example, if you see a competitor who's beating you in the SERPs but lacks a significant social media presence, consider beefing up your efforts in this area to see if doing so pushes you higher in the rankings.
11 – Thou Shalt Measure the Impact of Link Building Efforts
While building links of good quality should be a consistent part of any webmaster's marketing strategy, it shouldn't be entered into blindly. By taking the time to determine the impact of the backlinks you've created on your site's SERPs rankings and overall traffic levels, you'll be able to allocate future link building efforts in a way that's most effective for your industry and its competitive landscape.
What do you think?  Are there any important "unwritten" rules of link building that you feel are missing from this list?  If so, share your thoughts and recommendations in the comments section below!