Cracking Amazon's A9 Algorithm: Increase Your Amazon Ranking to Sell More
Of late, selling on Amazon has ballooned into something quite lucrative for small e-commerce businesses and one-person shops. People visiting this online retail giant often have a single goal — to make a purchase.
The search box, aka Amazon's internal search engine, powers these purchases by providing the most relevant product suggestions. Amazon's search engine algorithm — the A9 — ensures that searchers get the most relevant results for their queries.
Unfortunately, we can't look under Amazon's hood to understand the intricate mechanisms that make the search box display your product over another. But by using experimental data and looking at repeating correlations, we can give you some time-tested advice on how to increase your rank on Amazon — and sell more.
What Is Amazon's A9 Algorithm?
A9 is what sits behind Amazon's little search box, deciding which product recommendations to make by using the data from the hundreds of thousands of queries that people have already made. The recommendations are fueled in part by customer shopping preferences and past purchases, as well as a slew of other factors.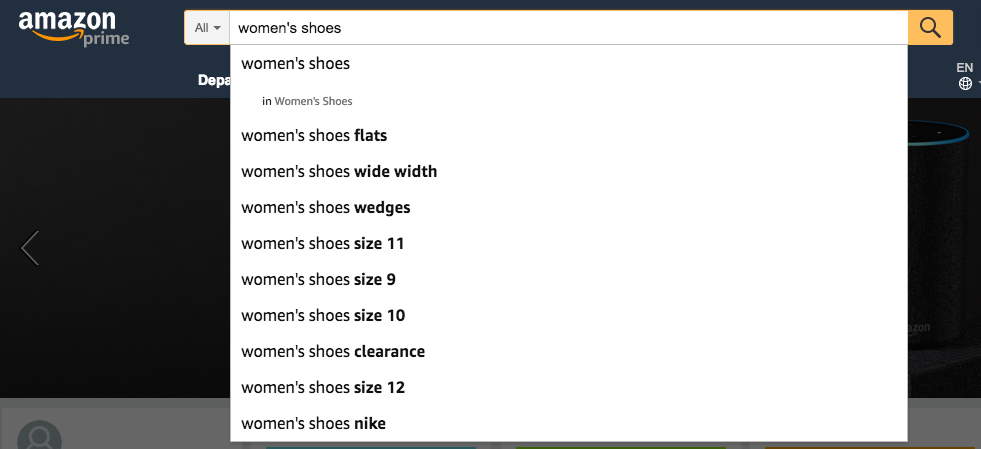 Most sellers don't realize the value of optimizing their listings for Amazon's internal search and the fact that…
Compared to the time and effort that a person would spend ranking a site on Google, Amazon's algorithm is much simpler to crack.
Click To Tweet
And the value is greater: nine out of 10 searchers on Google won't purchase anything, while Amazon's searchers are usually there to purchase… and purchase soon. Unlike Google, Amazon is a product search engine, full of high-intent visitors.
Much like Google, optimizing your Amazon search rankings is important because:
70% of Amazon shoppers never click past the first page of results
35% of Amazon shoppers click on the first product featured on a search page
The first 3 products siphon away around 64% of the clicks
Since that's out of the way now, let's look at factors that move the needle for rankings on Amazon.
Read More: 
How to Collect and Use Emails Without Breaking Amazon's Terms of Service
Amazon Basics: Why You Need Automatic and Manual Campaigns 
Factors that Influence Amazon Rankings
Amazon rankings are influenced by both direct and indirect factors.
Direct Factors
Let's talk about the direct factors first, chief among which is text match relevancy, since pricing and availability of stock can be easily handled.
Text match relevancy: Starting with the product title, this extends to description and product copy.
Availability of stock: If you've run out of stock, the listing ranking may decrease or disappear. Always plan accordingly.
Price: If your pricing is much higher compared to competitors, your competitor might take the cake.
Related Content: Amazon Advertising 101: How to Get Started
Breaking Down the Direct Factors
1) Titling Your Amazon Product
The product title is one of the first things that potential buyers see. Hence, from a UX perspective it makes a lot of sense to include the most important and most relevant keywords inside the title. Use the most important keyword, preferably the name of the product, first. While this may seem obvious, you'd be surprised at how often sellers neglect to do this.
The style guide from Amazon for sellers recommends the following elements in the title:
Brand
Product line
Packaging quantity
Material (a key feature that's most important)
Product type
Color
Etc.
For instance, look at the plethora of information jam-packed into this title: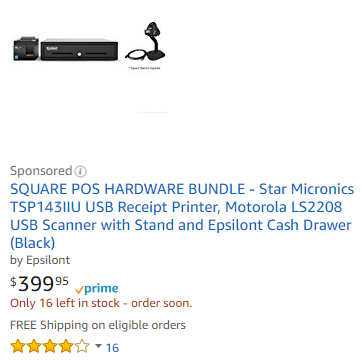 While the above product follows the guidelines, we recommend following the below example instead, because it describes the product well without keyword stuffing: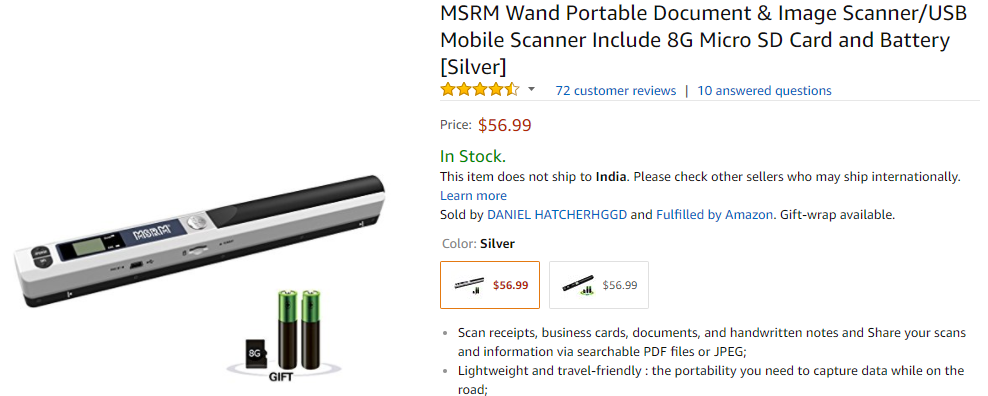 2) Research Product Copy Keywords
Before you start writing, research product copy keywords that are going to get you to the top of Amazon search results. Keyword research can be done in multiple ways:
Reverse engineering your competitors is one of the better ways to support your choice for keywords. To find your most successful competitors, you only need to look at the number of the reviews.
Here's how to get started:
Start by selecting the three top-ranked competitors for the particular product that boast the most number of reviews.
Pore over their product copy and title descriptions to discover the keywords they're using.
With the list of keywords in hand, remove those that aren't relevant. As easy as that, you've got a handy list of keywords in your arsenal!
In most cases, data from 3 or 4 competitors is enough to get started.
Now, with that list of keywords…
3) Use the MerchantWords Keyword Tool
MerchantWords estimates Amazon product search volume and other details for keywords.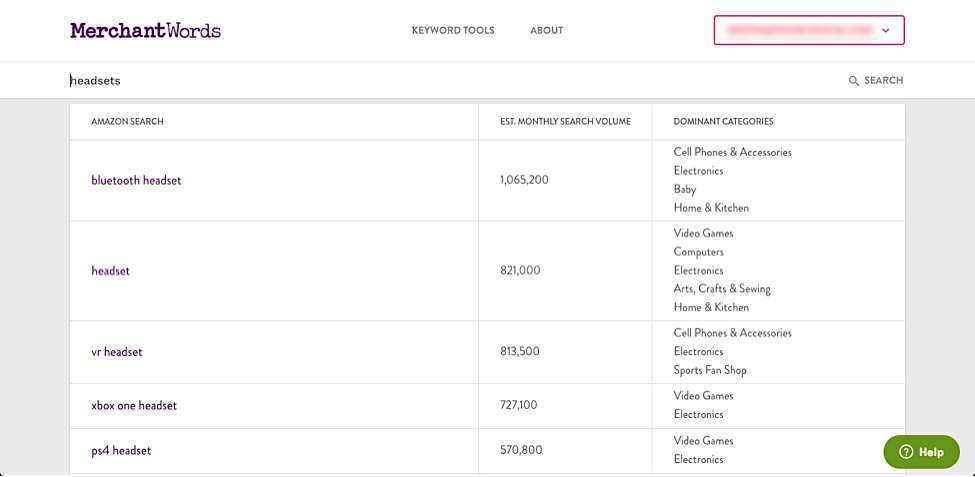 Researching your product name with a tool like MerchantWords will then help with selecting the keywords that have the most volume.
4) Do Your Hashtag Research
Hashtag research is when you place a hashtag before the main keyword. This allows you to get all the keywords that combine with the main keyword to form prefixes.
Here's an example: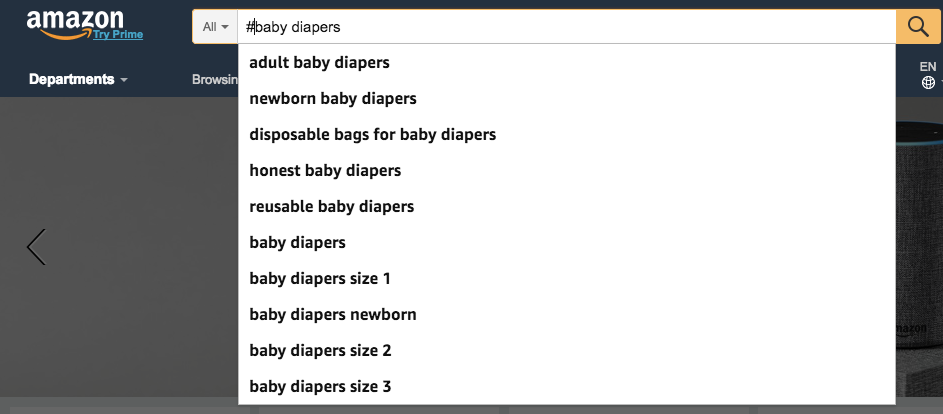 Even without the hashtag, you stand to get many keywords but it's not quite as effective in pulling up a variety of results. Here's an example of searching for keywords without the hashtag: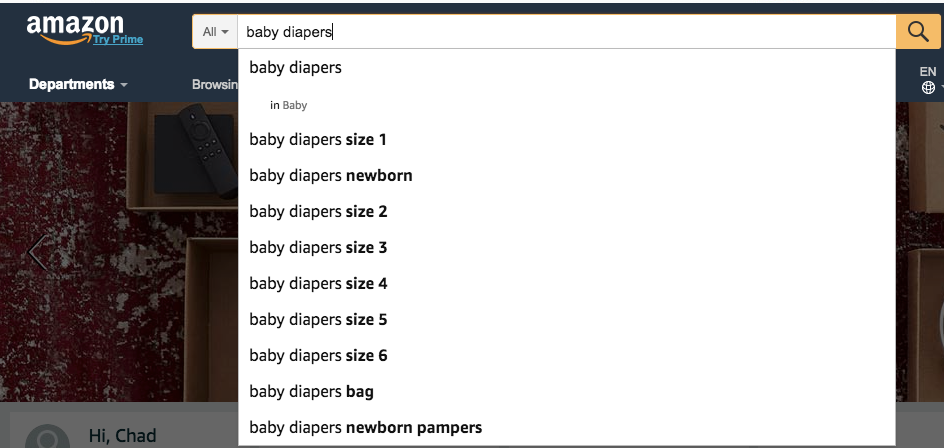 You could also check which keywords your Amazon listing is indexed for by using a chrome plugin like KW Index Checker: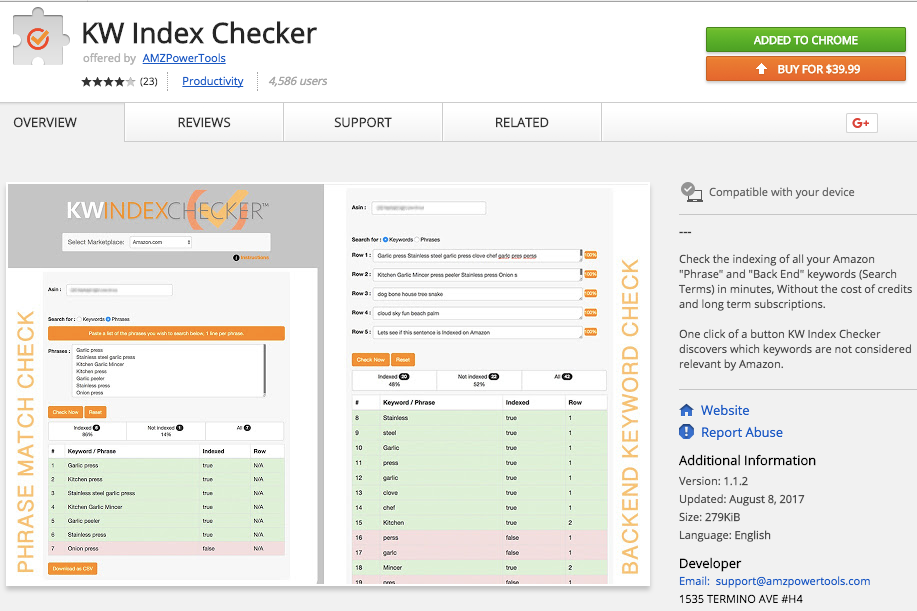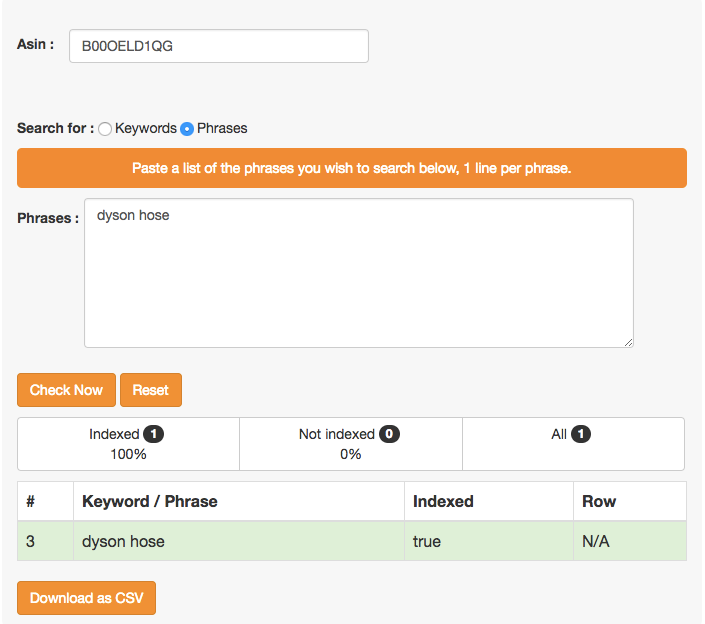 With time, Amazon has wised up to underhanded tactics like keyword stuffing at the front end and no longer increases the ranking of listings which include keyword-stuffed titles or product descriptions.
That being said, Amazon offers you a prime opportunity to add keywords without penalty: the backend.

Here, you can add about 250 additional keywords, none of which will get displayed in the title or product copy — this helps your ranking without diminishing user experience. Long-tail keywords are most effective, and note that you don't need to repeat any keywords for additional weight.
Indirect Amazon Ranking Factors
Given that direct factors influence ranking, anyone who's done some keyword research and optimization should be able to rank their products. Unfortunately it's not that straightforward. Enter indirect factors.
Amazon takes into account many indirect factors like sales velocity, relative sales velocity, which implies how many units you sell compared to your competitor, and things like that.
Related Content: Amazon Basics: Why You Need Automatic and Manual Campaigns
High Sales Velocity Is Key to Your Amazon Ranking
We've found time and again that nothing moves the Amazon search ranking needle like sales velocity. It makes sense. The e-commerce giant is here to sell as many products as they can and will promote and push products up that sell well.
Higher conversions and frequent sales spikes your product ranking, which fuels another cycle of sales. It's a snowball effect!
So here's how to increase your Amazon sales velocity….
1) Additional Contextual Information
Include additional contextual information in your Amazon listing to help increase sales.
For example, just take scanners: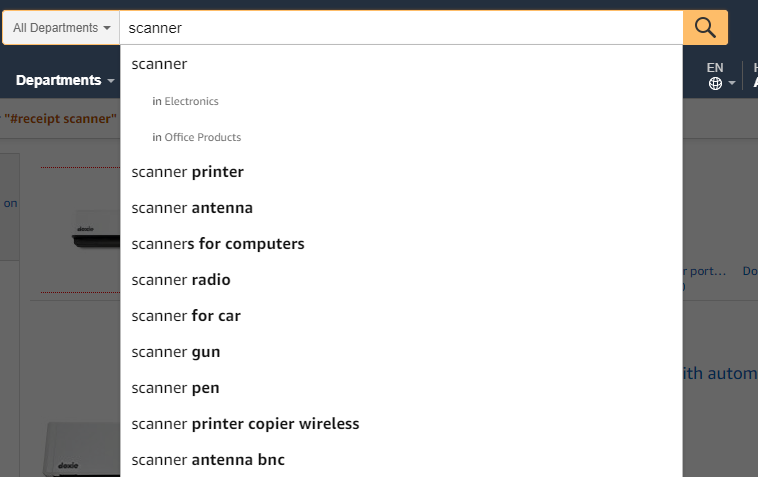 If you enter the keyword "scanner", you can see lots of additional keywords as suggestions, and with this information, you can offer contextual information:
Are there additional products that your scanners are compatible with?
Are there features that the product offers and the competitor hasn't thought of?
Can they be used with PCs? Are they compatible with Macs?
Do they fit in a pocket?
Answering these questions in your product copy pre-empts customer concerns, thereby increasing quick conversions.
2) High-Quality Images
Use high-quality images that enable the zoom function. According to Amazon's recommendations, "Images should be 1,000 pixels or larger in either height or width, as this will enable zoom function on the website (zoom has proven to enhance sales). The smallest your file should be is 500 pixels on the longest side."
Customers need to be able to zoom in for a closer view of your product so multiple quality images are crucial. Check out how these vendors do it: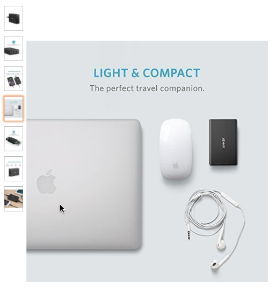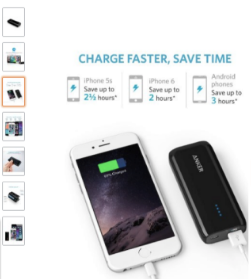 As mentioned, this online retail giant is extremely secretive about their algorithm. However, we do have compelling data about the efficacy of quality, zoom-able images.
DueMaternity found that their conversion rates went up by 27% when they added 360-degree rotating images.
Golfsmith found similar results when they added a spin feature to their product images: conversions of at least 10% and sometimes as high as 40%.
Medalia Art replaced paintings of artists with real photos of the artists, as shown below, and saw a 95% increase in click-through rates. Who would have thought that replacing paintings with photos on an art sites would double the click-throughs?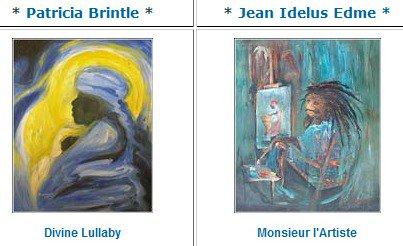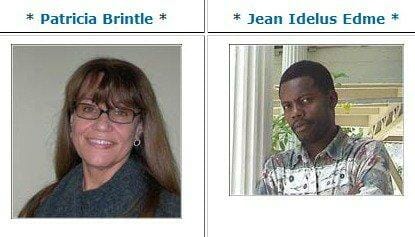 This bestselling outdoor grill on Amazon also attempts to leverage human faces (although they could've done better if they had used some authentic images instead of models).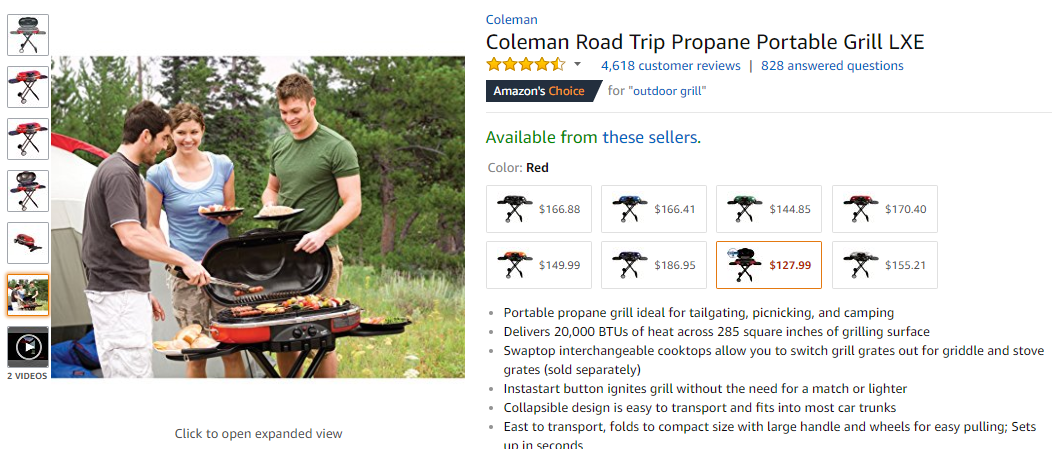 3) Use Bullet Points in Product Descriptions
On Amazon product descriptions, bullet points offer yet another opportunity for you to increase conversions. Bullets naturally stand out and make content easier to read than a block of text, which increases conversion rates.
Bullets also clarify product features and will be indexed by the algorithm, boosting search rankings.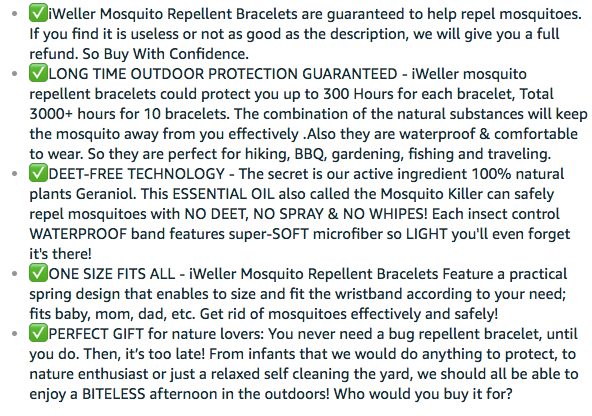 Related Content: Amazon Launches Spark for Customized Customer Product Discovery
4) Use Amazon Enhanced Brand Content
Leverage your content with the help of Enhanced Content and A+ content. Amazon Enhanced Brand Content allows brands to modify description fields of their products so that rather than just a description, brands get to tell their story. Brands can enhance images and texts, and add differentiating design aspects to their descriptions.
Here are a few examples: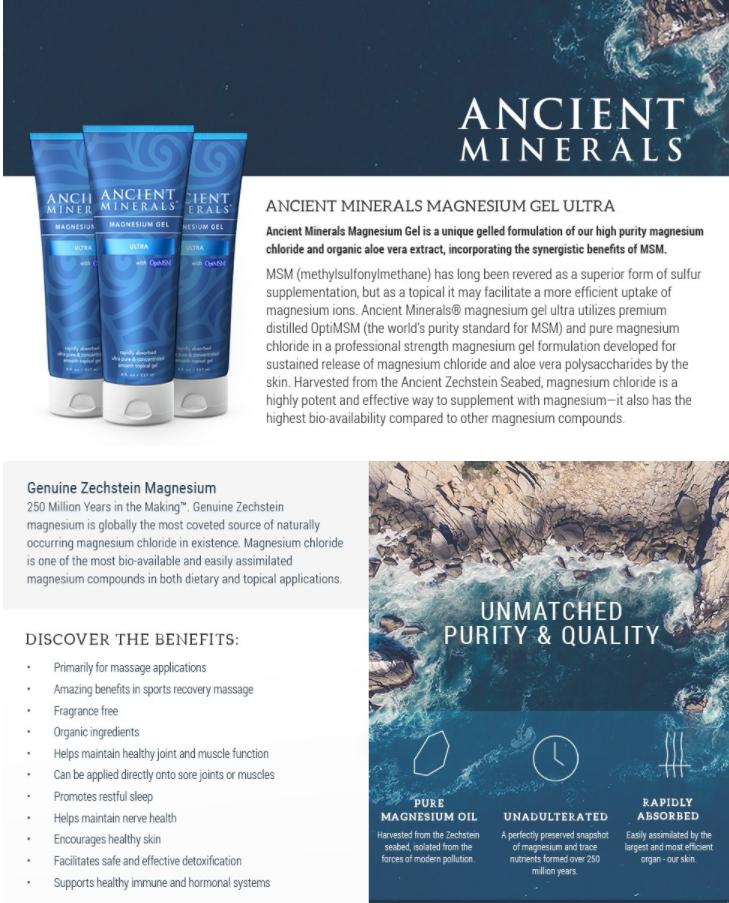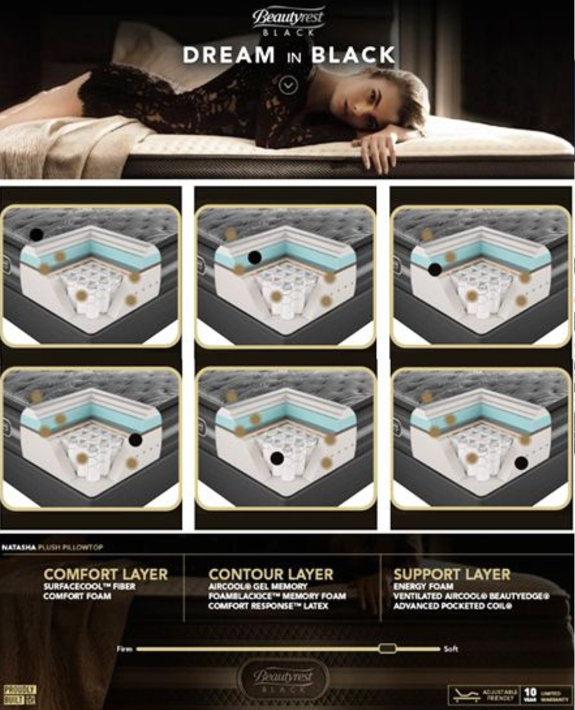 Here are the results of a case study, showing how sales performed before and after the brand added Enhanced Brand Content: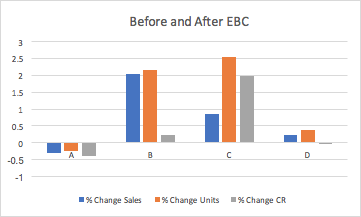 5) More Advice for Amazon Descriptions
It's possible that you might run out of words when telling your story.
Joanna Wiebe of Copyhackers recommends that instead of writing your message, you should steal it directly from your prospects's product reviews and competitor listings:
"For maybe 2 or 3 hours, I read through more than 500 reviews. I copied the actual language that book reviewers were using in their reviews, and I pasted their words – with as few 'summaries' or abstractions as possible – into 1 of 3 tables, exactly like so…"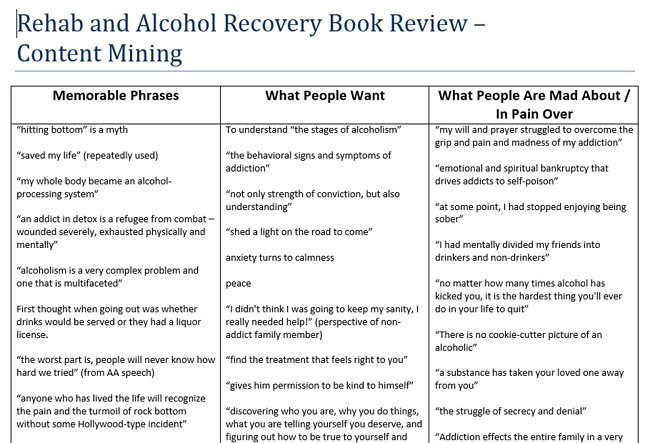 Related Content: What Facebook's Algorithm Update Means for Brands & How to Take Advantage of the Shift
6) Encourage Product Reviews
Reviews offer more than one benefit.
First, 84% of consumers trust online reviews as much as they trust recommendations from friends. Customers also believe that positive reviews make them trust businesses more. Amazon is very aware of the fact that customers rely on reviews to make decisions — both to allay fears about product quality and to offer social proof.
Secondly, reviews also help products rank. A competing product with reviews often ranks much higher than one with relatively few reviews.
But DON'T use these tactics to increase reviews…
In a bid to increase the number of reviews, some sellers resort to underhanded techniques.
For instance, many sellers try to manipulate the superURLs — what shows up in a search for a particular keyword that is relevant to your product — in order to post fake reviews. They think that will trick Amazon into believing that they're receiving authentic reviews and that their products are in high demand.
To do so, they search for their book or product with relevant keywords and send the link to people willing to post reviews. With the keywords embedded in the URL, sellers thought that Amazon wouldn't know where the link click came from.
But here's the kicker: Amazon logs everything.
Here's how it works:

Check out the superURL above; you'll notice that there's a random bunch of numbers in it.
This QID isn't random; it's a timestamp, or the measure of the number of seconds that elapsed since the year 1970. Whenever you make a search, Amazon logs it and timestamps it with a unique signature. When you search again, the number changes.
Amazon uses a checksum function to validate the ranking of the product in question in case sellers try to use fake numbers in the timestamp. So even with altered timestamps, the checksum ensures that Amazon's algorithms aren't fooled.
This leads right back to the owner of the product and, generally, their reviews get removed.
Concluding Thoughts
With some background knowledge and iteration on product titles and descriptions, you can increase your ranking on Amazon.
Promotional campaigns and discounts can drive traffic to your product, improving sales and, ultimately, product ranking. We've also seen customers who ranked several spots higher by increasing the average order value of their product. Experiment with what you've learned in this article and see what increases your sales velocity and conversion rates.
And keep in mind that Amazon prioritizes profitability in their ranking process. Sell more and you'll rank higher, which will lead you to sell even more and rank even higher. Win-win!