Amazon advertising is super important, because when you think about how you buy nowadays, at least in the United States, you don't go to Google anymore. You go to Amazon.
Amazon is very transactional. You're looking to do some research, maybe you know what you want already, so it's more bottom of the funnel or middle of the funnel. It's really important to understand how to do Amazon advertising, so I'm going to be talking to you about advertising on Amazon through their self-serve platform. Which, by the way, we have some experience with.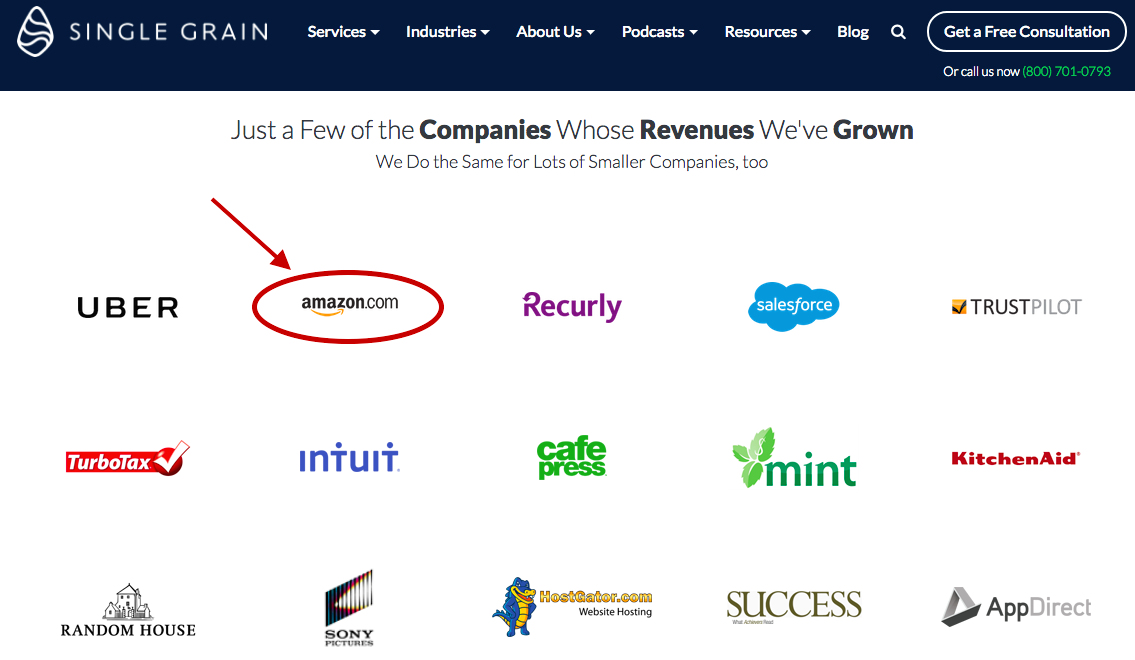 How Do You Get Started with Amazon Advertising?
They've got over three hundred million active users, so it's really valuable if you can start to place your ads in front of these people. The way Amazon Marketing Services (AMS) works is that it's a self-serve platform. You can just go in there; you don't need your own account rep or anything. You can start pushing out ads as long as you're a seller on Amazon.
The model for how you're paying is a pay-per-click basis and there's basically two ways of targeting on Amazon: based on keywords or product categories.
Click To Tweet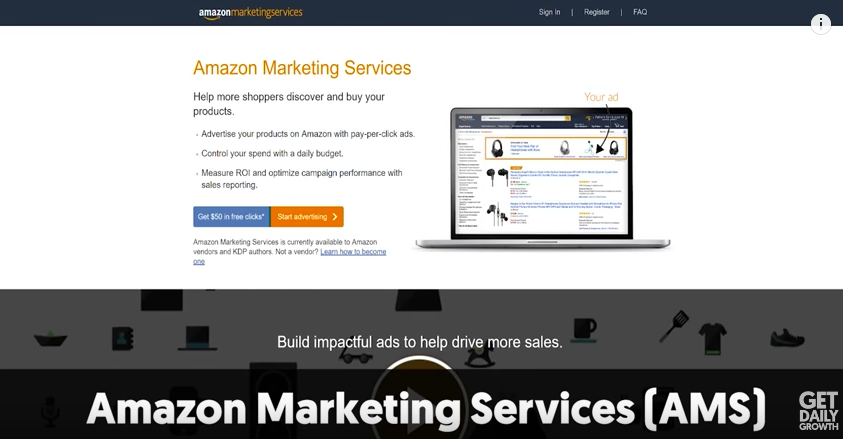 3 Types of Ads on Amazon
There are three types of ads on Amazon.
Headline Search Ads. First off, you have your headline search ads, which appear on the search results page above all the actual search results. They basically let you advertise a minimum of three products.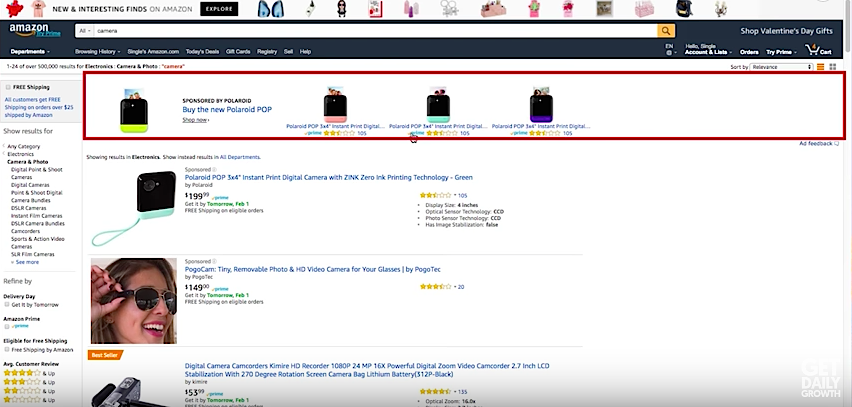 Sponsored Product Ads. The next ad type is Sponsored Product, which also shows up on the search results page — often at the top, sometimes at the bottom. Additionally, the sponsor product ad placements can get placed on actual product pages.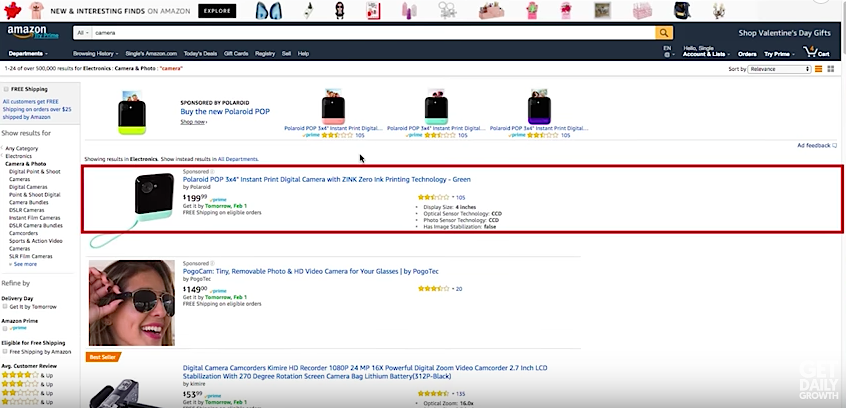 Display Product Placement Ads. Finally, the third ad placement is the display product placement, which often appears on this right-hand rail when you're on an actual product page. Occasionally, they can appear on a search results page, but they're effectively a display banner.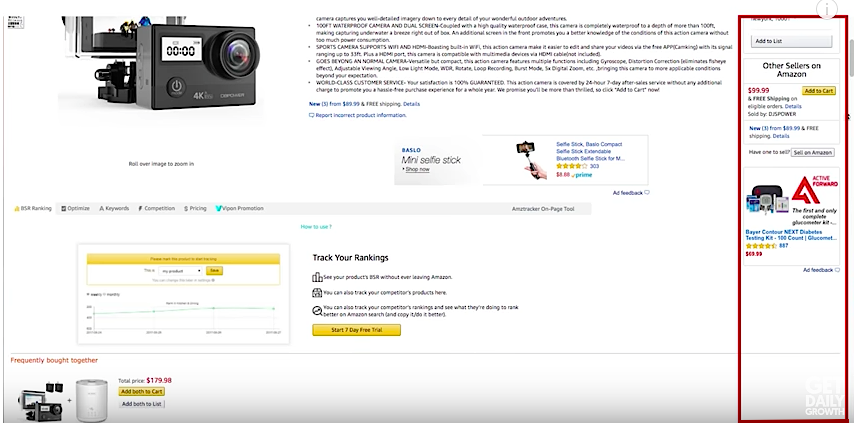 Learn More: 
Benefits of Amazon's Advertising Platform
So, that's kind of a high-level overview of where you can place your ads on Amazon and what kind of targeting you can do. Some of the really main benefits that are highlighted by Amazon and their advertising platform are:
High purchasing intent
User data protection
They actually haven't set up a way for you to implement any sort of conversion tracking if you're running ads on Facebook or Google AdWords to an Amazon page. That's kind of an issue for people who are trying to leverage Facebook or AdWords or other platforms, because they can't actually attribute conversions back to their ads.
So, by advertising on AMS you can actually attribute sales from your Amazon ads back to the actual campaigns, and really start to measure ROI on those campaigns.
Click To Tweet
Learn More: 
That's a little brief introduction to Amazon Marketing Service!
If you enjoyed this video on Amazon advertising, we've actually got more advertising videos for you. Check out our Entrepreneur Advertising Strategies: A Guide to Running Successful Ad Campaigns playlist on YouTube!
Get your FREE bonus download to learn 29 things you should be doing to grow your business. Click below to get it right away: