Amazon Launches Spark for Customized Customer Product Discovery
[Free Consultation] Are you spending money on advertising but not getting the results you want? Are you looking for more sales and leads but have no idea where or how to start? Get help from our world-class marketing experts in a free consultation call.
Click Here To Schedule Your Free Consultation Now
Amazon has launched Spark, a new feature aimed at making product discovery even easier – and it looks a lot like Instagram or Pinterest.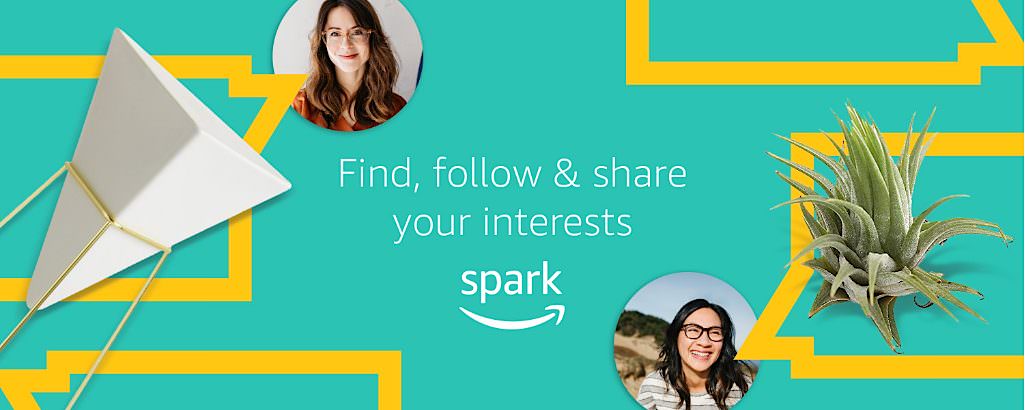 Recent News: Quora's New Ad Platform Receives Positive Feedback from Advertisers
Spark = Instagram + Pinterest?
"Amazon Spark is a place to discover things from people who share your interests."
Spark is built within the Amazon app and comes with various capabilities including social networking, shoppable feeds, its own community, etc. From its use of shoppable photos, the feature seems very similar to Instagram.
Users of Amazon Spark are also encouraged to post stories, images of products and ideas. Others can then react to the posts with comments and "Smiles" (a Smile is the equivalent of a Facebook Like).
The program is also designed to bring some of the social engagement that's happening around offsite products back to Amazon, which can be translated into purchases. In this manner, Spark is very much like Pinterest.
But whether it looks like Instagram or Pinterest, one thing is quite clear: Amazon is trying to harness social engagement.
How Do I Use Spark?
For now, the feature is only available on the Amazon mobile app.
To get started, open up the app and find it on the "Programs & Features" menu.
When you join, it prompts you to select at least five interests to follow, but you can pick more.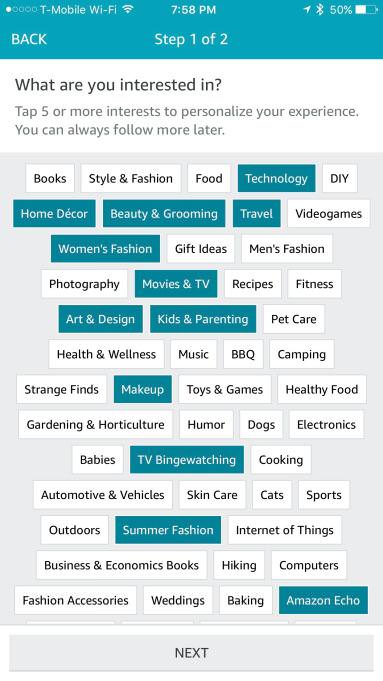 With this information, Amazon creates a customized feed for you, which includes products, ideas and images you would be interested in based on your selections.
The feed will contain posts that look like product reviews, product images or photos of people, etc. When the image contains products that Amazon has in stock, there will be a shopping bag icon at the bottom indicating the number of products in the photo that Amazon sells.
Think fashion mags and how they spell out what models are wearing.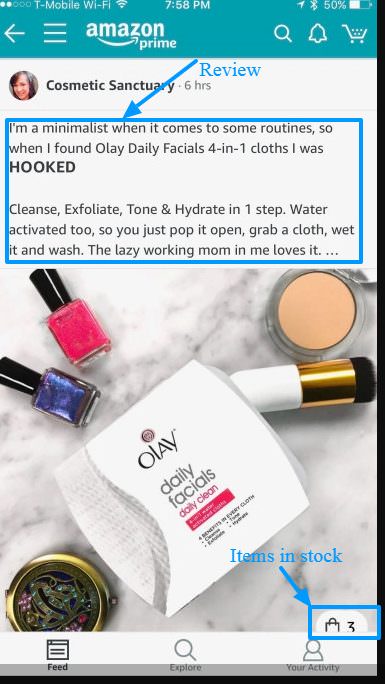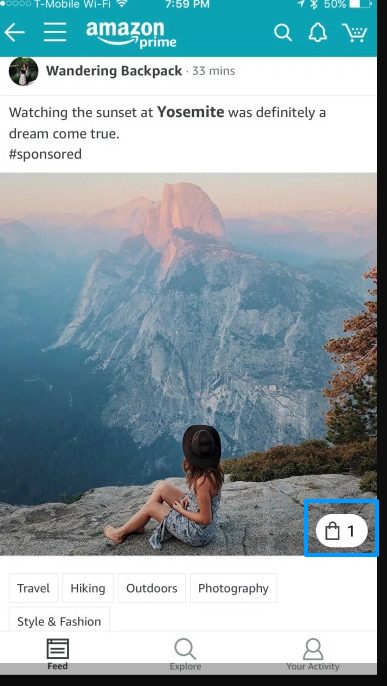 When there's a product for sale, you'll also be prompted by a yellow bubble in the image. If you tap it, you're led to an image and description of a product.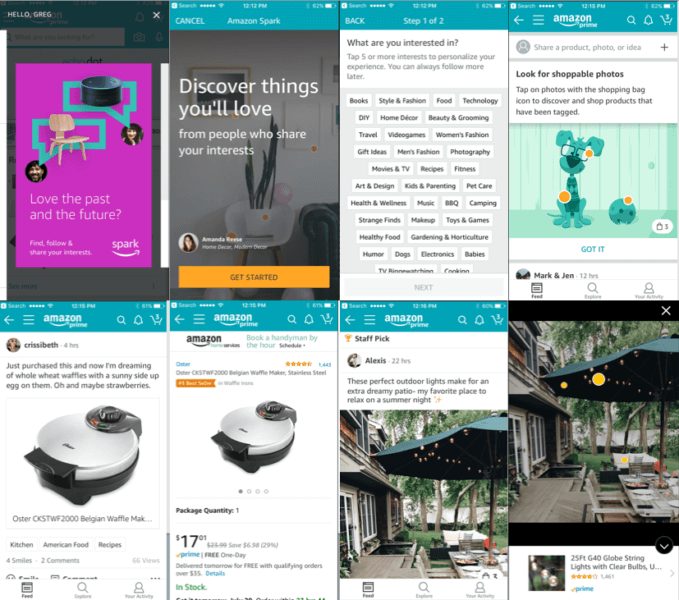 Recent News: Instagram Competes with Snapchat by Offering Advertisers Free Ad Space
Amazon Sales May Go Through the Roof
From the customer's perspective, Amazon Spark is a great interactive product discovery tool.
Click To Tweet
And for Amazon, Spark opens up the retailer to the social networking market. Social media engagement on Amazon's products, which usually happens on other channels, can be brought back into the Amazon ecosystem. In future, it could actually become more like Instagram by earning revenue from user posts.
This, along with the Anytime Messenger, which is reportedly in the works, definitely seems like a pragmatic and creative move.
While anyone can sign up for Spark for free, follow users, scroll through and buy, you have to be a Prime member to post and must have spent at least $50 on Amazon.
But if you're anything like the average American at this point, you probably already have an Amazon Prime subscription and have spent far more than fifty bucks.
For now, the feature is only available iPhone users in the U.S.