We all know that video is the future. So even if you're starting out, we recommend that you get involved with live video because the engagement is consistently excellent right now.
So how do you make your live video a guaranteed success?
Here are some simple tips to help you get started with live video right away. There's no point in being shy; the best way to improve is to just dive right in, so let's do that now.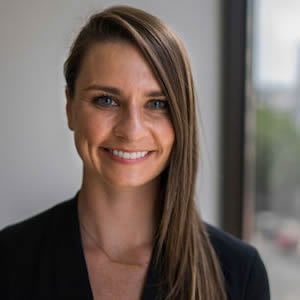 Jacqueline Foster
Demand Generation Marketing, Lever.co
We can count on them to bring new ideas to the table consistently
How to Make Your Live Video a Guaranteed Success
According to Facebook, users spend 3x longer watching live video than static content: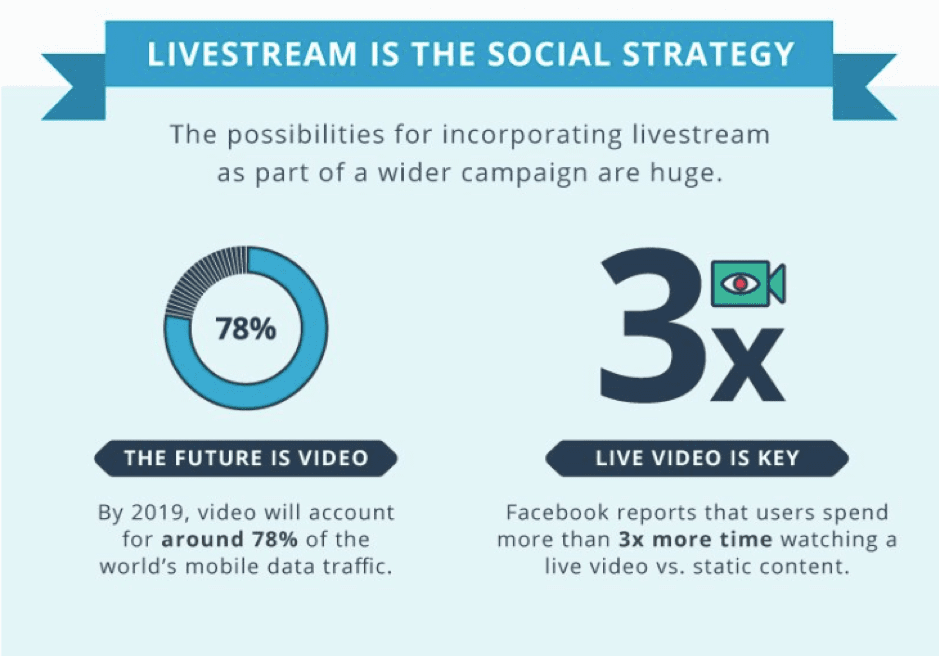 The major social platforms are all advertising-based, so they want you to stay on them longer to increase their ad revenue. That means live videos are promoted over other content.
And what's better than live video to build a relationship with people at scale? You can engage with your audience in a real conversation right then and there. People get a kick out of that.
Check out these stats on video:
53% of consumers engage with a brand after viewing a video on social media
93% of businesses say they've gotten a new customer thanks to a video on social media
63% of marketers say that video gets the best ROI from social media marketing above all other types of content
72% of people prefer video over text when learning about a product or service
So, without further ado, here are 7 tips to make your live video a success!
Make It a Habit
As with any on-going content creation, you need to make it a habit. Generally, it takes about three weeks of repetition (doing it every day) to get something hardwired into your brain. As long as you can force yourself to do it for this long, it will stick. And the more you do it, the better you'll be, and the more you'll enjoy it.
Being hardwired is really important because if you're not and something goes wrong, you're out of luck. You need insurance for the days when your motivation just isn't there for whatever reason. We've all had those days! Overcoming those moments teaches you that you can do it, so get it hardwired!
Dive Deeper: Live Streaming Videos: The Most Powerful Way to Share Content
Know What You're Going to Say Before You Go Live
Just because you're going live doesn't mean that you can't plan what you're going to say. You don't have to script everything – you want it to feel authentic and genuinely live – but having an outline of the main points you want to cover is essential.
Knowing what you want to talk about is great because it ensures that you're not going to ramble – or worse, leave your listeners with dead air.
As long as you know your subject matter pretty well, you'll be fine with a rough plan. Have it with you in case you need a prompt, but try not to read from it. Again, you want this to feel genuine and live. A few ums and ers and mistakes add to that feeling, so don't worry if it's not perfect. That's the whole point!
Dive Deeper:  How to Use Live Video (Facebook & Instagram) to Grow Your Business
Promote Your Live Video Through All Available Channels
Let's say you're going live on Instagram. That doesn't mean it's only for your Instagram followers. Hit up your email list with a reminder that you're going live or promote it to your Facebook audience.
These are your people and they're familiar with you already, so they are much more likely to tune in and engage with your video. You could send out a link or even include a teaser video.
We do this all the time. We promote our live videos to our email list and people join in. You want your loyal audience cheering for you, especially when you're just starting out.
Here's an email we sent out promoting a podcast episode: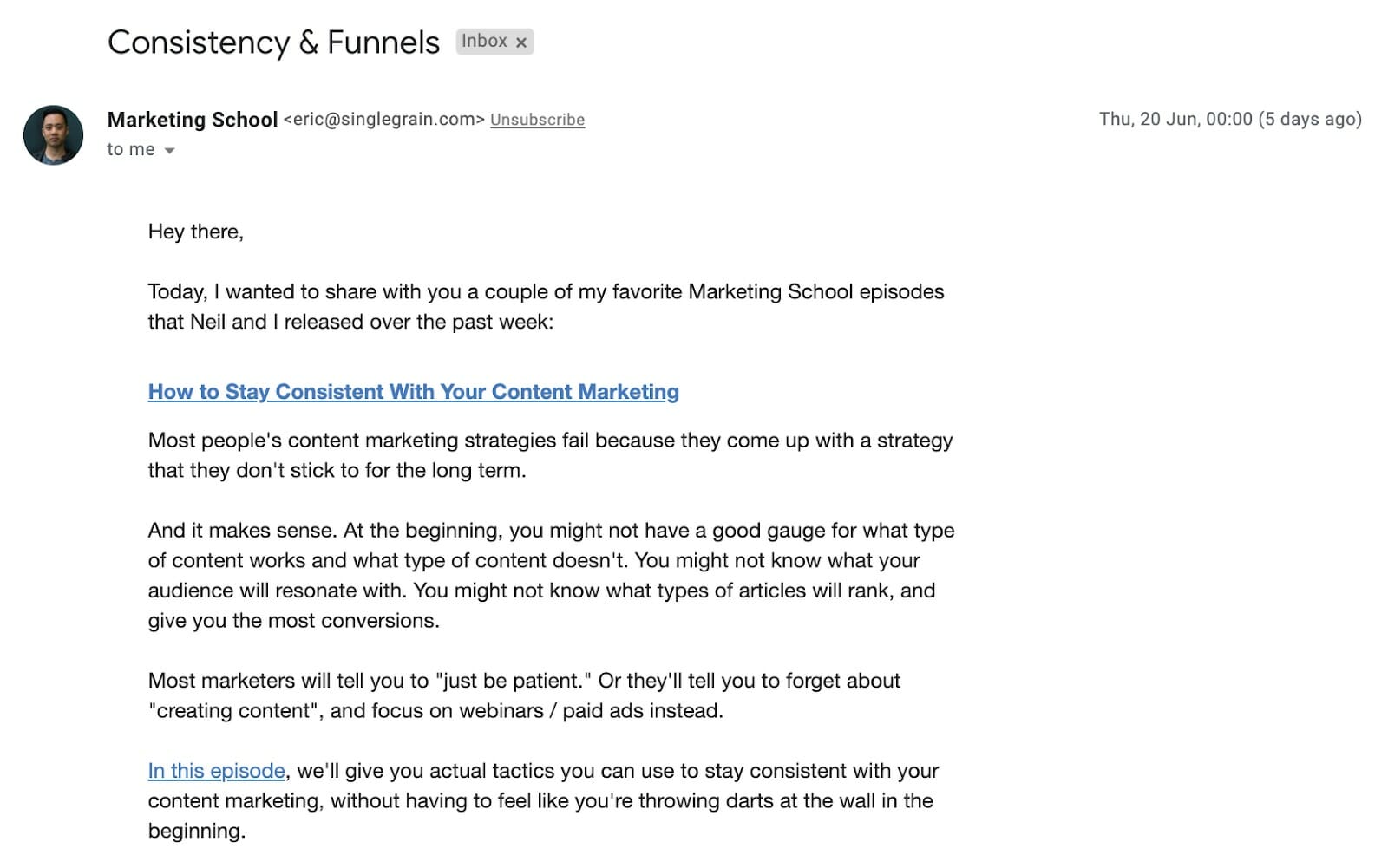 Dive Deeper: Omnichannel Marketing: Using the Content Sprout Method to Overcome Info Overload
Don't Forget to Engage with Your Audience
That's what you're here to do, right? If you shoot a live video and you don't engage with your audience, you might as well just shoot a regular video.
You might find it hard at first. You'll be a bit nervous, thinking about what you have to say. But it's so important to engage with your audience. I do weekly live videos with Neil Patel. In the beginning, Neil and I were both introverts, but now when we go live we've gotten used to it.
In fact, your audience can help you out if you lose your way. Ask them for questions or get their opinions on a topic. Last time, we got four ideas just from the audience which wouldn't have been possible if we weren't live.
Go Live on All the Platforms at Once
Why limit yourself to just YouTube or Facebook? Why not Instagram and LinkedIn as well? If you're going live anyway, make sure you go live on all the platforms.
If you have to buy a few phones, that's totally worth it. You could potentially triple or 4x your engagement and reach people you wouldn't have otherwise. You'll find some people want to join in live through LinkedIn or Instagram instead of Facebook or YouTube. So let them have the platform of their choice. You can just go live on all of them at once.
I can recommend Wirecast, live video streaming production software. It lets you simulcast on multiple channels: LinkedIn, YouTube, Twitter, Facebook, etc. Plus you can record the stream at the same time and post it later.

This is what we do with Marketing School. If you're already doing a live video, it makes sense to get the most out of all your distribution channels.
Dive Deeper:
Have a Call to Action (CTA)
When you go live, don't be afraid to finish with a call to action. Make it relevant to what you're saying, whether it's subscribing to your channel, signing up to your email list, or even making a purchase.
An example of someone who does this well is Tai Lopez, who sells on his live videos. You don't have to do this for every single episode, but it's a great way to generate more sales. Grant Cardone does it too.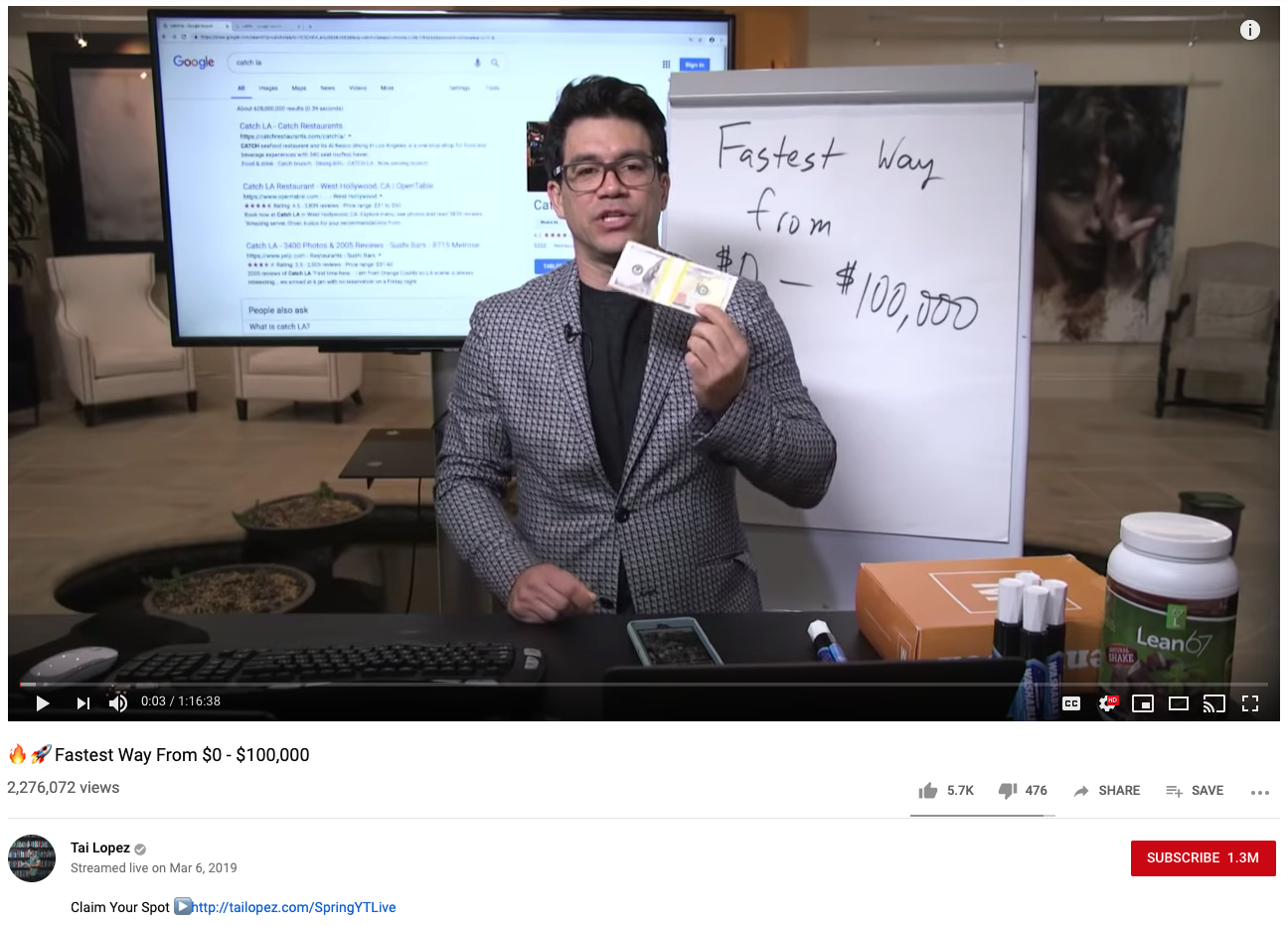 Once Tai is finished with the content, he'll say, "Check this out" or "You can buy here. Sign up." There's nothing wrong with selling and pushing, absolutely nothing. Your audience is engaged and buying into what you're saying, so it's a perfect time to close the sale.
Dive Deeper: How to Create CTAs that Actually Cause Action
Be Consistent
You've got to make sure you're consistent. I mentioned Grant Cardone. He goes live every single day. If you're going to do it once a week, do it every week. If you're doing it daily, do it every day.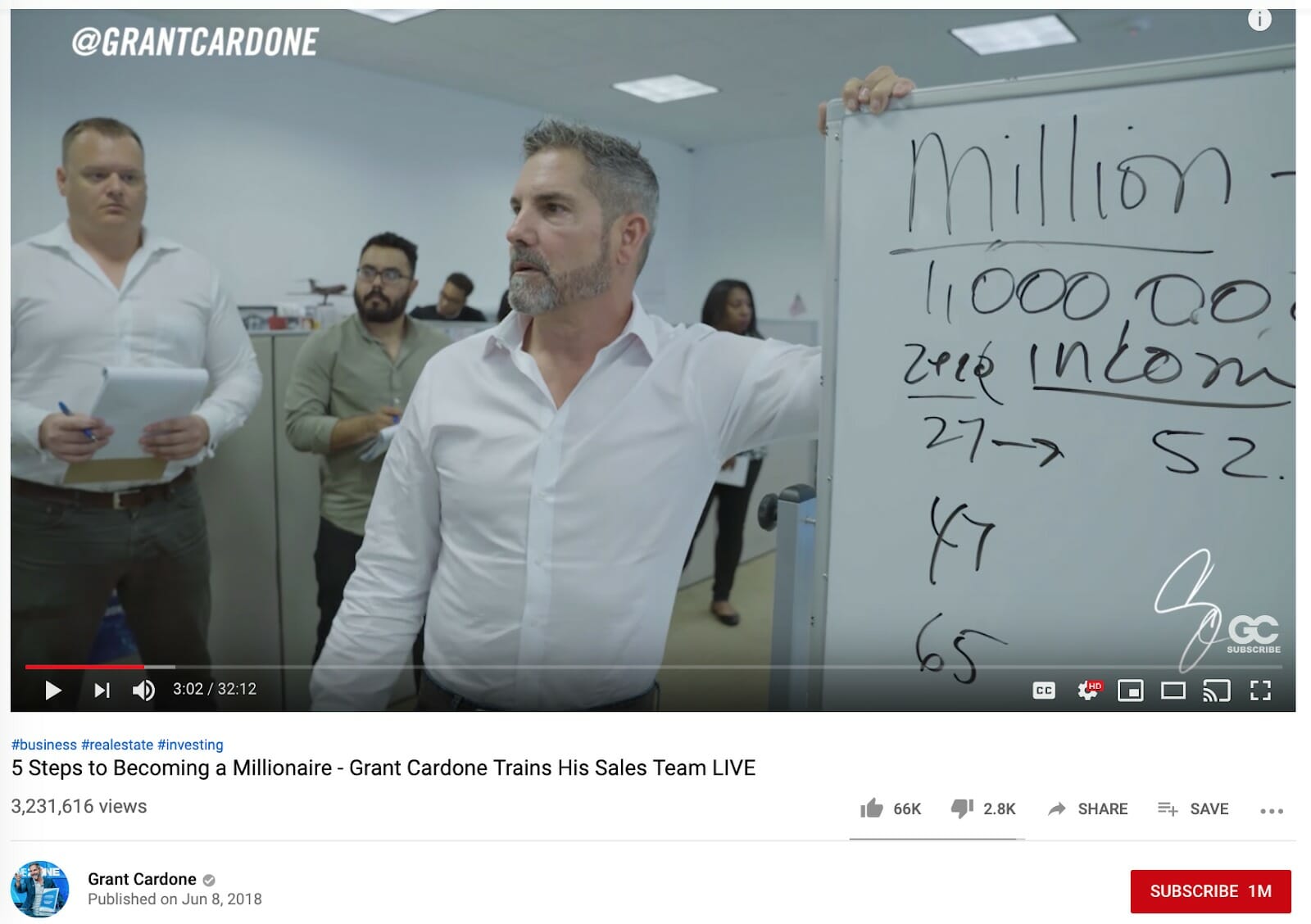 That way, your audience knows what to expect and they're not disappointed when they don't see you.
We're trying to hit the once a week mark. It does actually help from an engagement standpoint and helps with growing your channel, especially if you're on YouTube.
Dive Deeper:
Key Takeaways
You don't have to prepare too much, so don't let that stop you from going live.
Just remember, to make your live videos a success:
Get it hardwired into your brain that you will go live on a consistent schedule
Make the most out of all the channels available
Leverage your existing loyal audience
Engage with your audience and don't be afraid to finish with a CTA
If you follow all these tips, you'll do great.
What you'll find is that you're going to be rusty the first few times you go live, but as you do it more and more, you'll get better at it. You'll get used to it and things will work out extremely well. The more you do it, the more you'll enjoy it and the more engagement you'll get.