Back in 2012, while everyone was too busy documenting their life on the three major social media platforms – Facebook, Twitter and Instagram – a new social media network emerged, which was based on a completely fresh concept: ephemeral content.
A mobile-only app, Snapchat's biggest differentiating factor is its emphasis on 'disappearing' content. Once users send a 'snap' to their followers, it gets automatically deleted after being viewed. Such content triggers a FOMO (fear of missing out) effect, keeping audience hooked and engaged.
Today, six years and many advancements later, Snapchat has 188 million daily active users, giving businesses all the reasons to use it to market their brand. On average, people spend 34.5 minutes of their day on Snapchat which is slightly more than Instagram (32 minutes per day).
However, before you jump on the Snapchat bandwagon, you need to understand whether your brand will benefit from it. Snapchat caters to 18-34 year olds with 75% of users being under the age of 34 and roughly 70% being women. So, if that's your target audience, then it definitely is a smart choice to make.
Now that you've decided this is the right social platform for you, here are 11 tips to keep in mind while using Snapchat for business.
1) Authentic Content
Many brands make the mistake of blindly posting the same type of content on Snapchat that they post on other social media platforms. Unfortunately, this is not how it works. Owing to the distinct features of Snapchat, the content you use for this medium needs to be tackled differently.
First and foremost, don't take pains to make your snaps 'perfect'. Users are looking for more authentic, real and raw content here – you can save the perfectly shot and edited visuals for Instagram. So, if you thought you could repurpose a print ad and use it as a snap, then you are not doing Snapchat right.
NASA is one organization that has a great handle on Snapchat. As Jason Townsend, NASA's deputy social media manager, explains, "Each of those platforms has been strategically chosen because either it brings a new audience or it has a feature set that really links with the content that NASA already has." They made good use of Snapchat stories to allow the public watch NASA astronauts answer questions about life on the International Space Station:
2) Be Spontaneous
Whether it is taking your followers behind the scenes or showing them what a day in office looks like, the idea is to be as creative and spontaneous as possible. Snapchat is all about capturing and sharing those fun but 'imperfect' moments, as they are more likely to be appreciated.
One brand that leverages Snapchat's spontaneity quotient really well is the online retailer Everlane. Their fun snaps are filled with behind the scenes footage, Q&A sessions (like 'Transparency Tuesday,' as shown in the image below) and real-time customer reviews.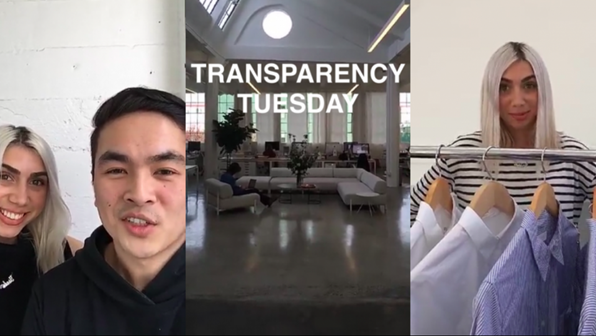 However, while you should be spontaneous, you cannot afford to make a fool out of your brand, so always have a skeleton script ready and ensure that you cover all the points you need to.
Learn More:
3) Interact with Followers
Social media is a two-way street. You need to use the platform to interact with your followers and not just bombard them with branded content. If your followers write to you, take time out to respond to them. It shows that you care about what they're saying and speaks volumes about your brand.
Use Snapchat's polls features to ask your followers what they prefer and to get to know them better. They also work great as survey tools. You can also use them to play quizzes and quick contests with your followers.
Keep in mind that because Snapchat doesn't have a native poll feature, you'll have to use a third-party app, such as Polly or Polls Go, which let you create polls that you can then share on Snapchat.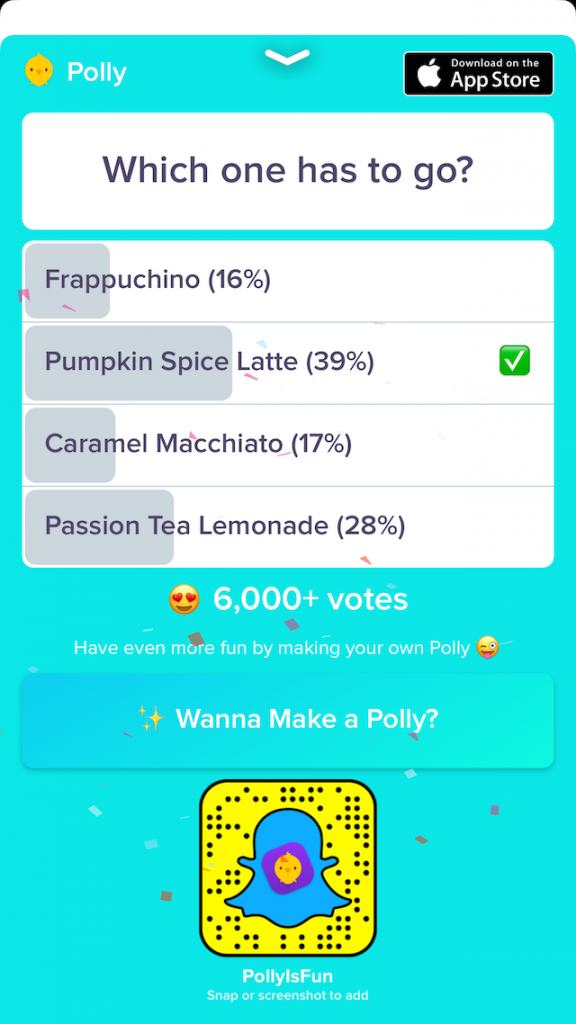 4) Make It Fun
What's the point of being on Snapchat if you aren't using their wide range of GIFs, filters, stickers and lenses (remember 'rainbow puke'…), right?
Here's how to enable Filters and Lenses on Snapchat:
On your Camera screen, tap the icon in the top-left to go to your profile
Tap the ⚙️ button to go to your settings
Tap 'Manage' under the 'Additional Services' section
Toggle on 'Filters & Lenses'
Create compelling stories that are fun, engaging and visually appealing on Snapchat. You can also use it to direct people to your website, a product launch video or your blog post. Snapchat users thrive on snackable content, so make sure you are doing all it takes to capture their attention.
5) Be Consistent
You can't be posting 20 snaps one day and then disappear for the rest of the month. Brands need to consistently post meaningful, valuable and engaging content on social media to strike a chord and build a relationship with their followers.
The best way to ensure consistency is to maintain a social media calendar and track the frequency of your posts. Have a bi-monthly or monthly calendar and ensure that your Snapchat posts are well distributed throughout the month.
Building your brand on Snapchat and driving engagement takes time and the only way to grow your family of followers is by being consistent in your efforts.
6) Exclusive Content
From Facebook and Instagram to Twitter and YouTube – name a social media channel and your brand is probably on it. In such a scenario, how do you ensure that you are encouraging people to follow you on Snapchat? After all, what's the point of it if you aren't leveraging the potential of the different mediums and offering exclusive, medium-specific content?
A surefire way to gain and maintain engaged followers on Snapchat is by offering them exclusive content – content that they won't find on any of your other channels. Whether it's product demonstrations or interviews with experts, think about all the new content you can promise your Snapchat audience before you plan the content strategy for this medium.
A great example of exclusive content was Netflix's Stranger Things Snapchat campaign: "With the first-ever 3D World Lens, Netflix created a virtual portal transporting fans into Joyce Byers' eerie living room. Once inside the living room, fans could tap on different parts of the room, from the couch to wallpaper and colored lights."
Learn More:
7) Advertise
The guaranteed way to maximize reach on any social media channel is by running ads on it. The same holds for Snapchat, too. Snapchat allows a maximum of 10-second-long ads, which are vertical and full-screen ads: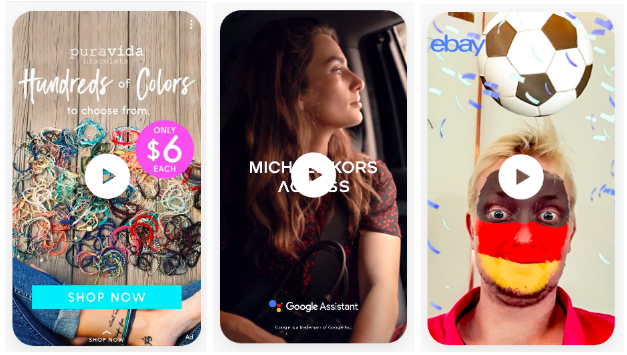 Snap Ads include three different kinds of ads:
Web viewing

 –

which directs people to your website by just tapping. You can also collect leads by asking users to fill an auto-fill form in this ad format.
Long-form video content

–

 builds awareness and gets people to view your newly launched ad film or a teaser of a longer video.
Application install

–

 is used to drive app downloads. They are usually video content with an 'Install Now' call-to-action.
After using Snapchat to increase engagement among 13-25 year olds, Bioré achieved a 12-point lift in brand awareness. They created an ad campaign that "re-created the experience of an important daily moment: your beauty routine…. We brought it to life in a fun, but educative way, enabling users to play with 3 different beauty routine steps and 3 different Bioré products placed within each mode."
8) Snapchat Lenses
If you ever wondered where that dancing hotdog or rainbow puke came from – you should know that these are all a product of Snapchat Lens.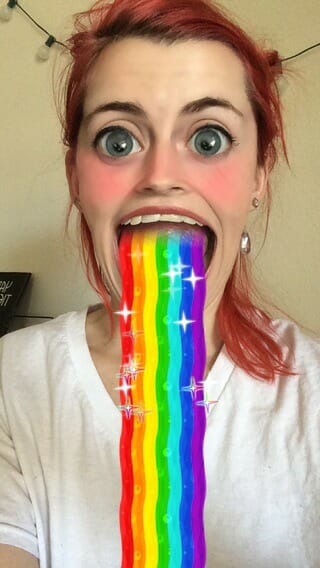 Yes, trust Snapchat to push the envelope and constantly innovate. Taking this a step further, Snapchat Lenses promise to give customers an engaging and playful experience.
As advertisers, you can collaborate with Snapchat and create a sponsored lens to promote your brand or create awareness about a new campaign.
One of the top Snapchat Lens campaigns was carried out by Taco Bell. Their Cinco de Mayo Snapchat lens transformed users' heads into a large taco, receiving 224 million views and reaching over 48 million Snapchatters!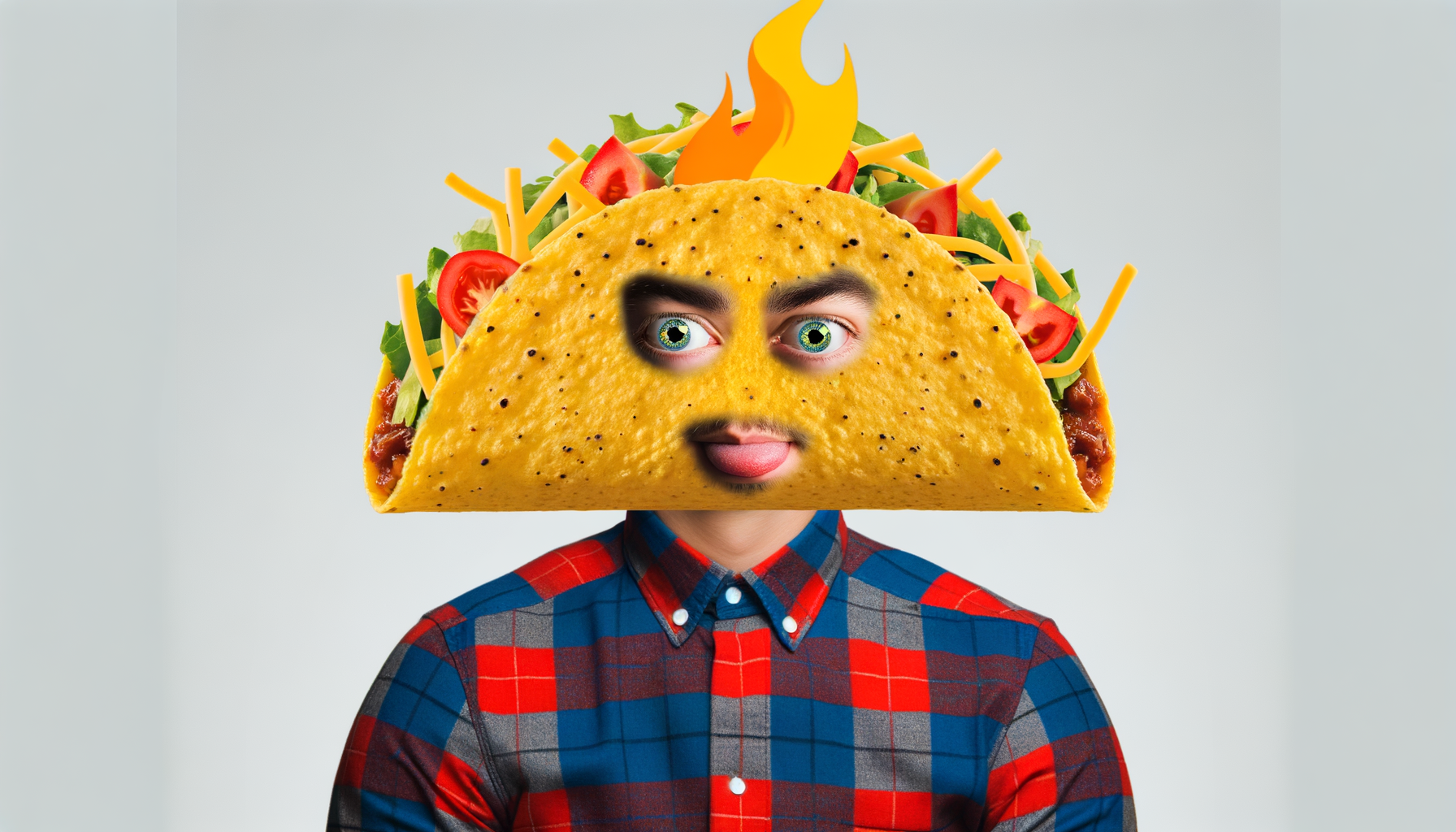 9) Branded Geofilters
Throwing an event? Why not invest in Snapchat's branded geofilters and have your attendees post snaps that show off your brand?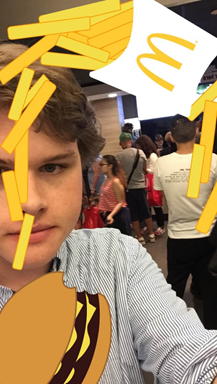 Unlike generic filters, sponsored ones are those with branded elements that promote a campaign, new product or event. Brands need to create the filter and share it with Snapchat for review. Once approved, you need to geofence an area wherein the filter will be available for the stipulated amount of time.
So, if you have the budget, try out a Snapchat geofilter (take a look at Snapchat's submission guidelines before creating it).
10) Snapchat Discover
A few years ago, Snapchat introduced Snapchat Discover – a private marketplace in collaboration with leading publishers and content providers like BuzzFeed, CNN, Vogue, etc. These publishers offer an immersive content experience and also provide a platform for brands to advertise on.
Brands can target the type of content that would cater to their audience and place their advertisement in the respective publisher's content – in a way that is non-invasive and relevant to the viewers.
One of the first brands to leverage Snapchat Discover was T-Mobile. They posted 10-second 'fake news' videos on either side of the Daily Mail snap to spread awareness about their Data Stash promotion. This worked well for them because the videos were edgy, amusing and relevant to the readers of Daily Mail.
11) Monitor Your Brand
Monitoring your brand and tracking results is of utmost importance. It is the only way you can understand how your content is being received and if it is helping you meet your marketing goals.
In the case of Snapchat, more than focusing on the number of followers, what's important is tracking the number of people viewing your snaps. You need to take into consideration the total unique views your snaps get, the completion rate and the number of people who take screenshots of your snaps.
Learn More:
Content to Help Boost Your Snapchat Strategy
Now you know how to use Snapchat to market your business. But none of this will work if your content is not valuable and interesting enough. Confused about what to post? Here are some examples of content that will help boost your Snapchat strategy:
Behind-the-Scenes Action
Snapchat is all about raw, 'imperfect' content, so use this platform to take your followers behind the scenes. Give your followers a sneak peek of an upcoming campaign or show them some unscripted backstage action before a big show. Such content is always well received because it lets your fans get a peek into the work that goes on behind the real picture.
Event Marketing
Have an important event coming up? Leverage Snapchat to create awareness and keep the excitement levels going before, during and after the event!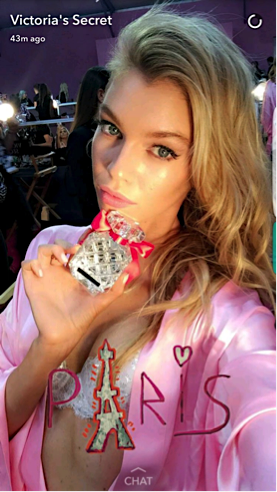 Before the event, you can use this platform to boost ticket sales and participation by advertising and posting a series of snaps about your event. During the event, you can create snaps surrounding the high points and the big reveals. You should also look at using geofilters as stated earlier in #9.
After the event, you can create a montage of memories from the event – this also encourages more participation for your next event. Another good idea is to gather feedback from your Snapchat audience to understand how you can fare better the next time.
Takeover
When brands collaborate with social media influencers and let them take control of their Snapchat account, it is referred to as a 'takeover'. We all know that influencers are hot property and considered to be the fastest growing customer acquisition method today, so why not get an influencer who resonates with your brand to be the face of it for a day?
Takeovers are extremely beneficial when it comes to growing your fan base and reaching out to newer audiences. It is also a great way to showcase authentic content that is likely to strike a chord with the viewers.
Sephora and Clinique partnered with fitness and beauty influencer Hannah Bronfman for a takeover, who "promoted both brands by sharing images and videos calling out and reviewing her favorite Clinique products sold at Sephora."
When you are working with influencers, make sure you don't try to micro-manage. You need to give them the freedom to create their own content. What's important is conveying your expectations for the takeover at the beginning and then letting the influencer do it their way.
Learn More:
Flash Sales
Snapchat can also help drive sales. Once in a while, you should host flash sales exclusively on your Snapchat account because who doesn't love bargains? Flash sales encourage impulse purchases as they offer deals which last for a limited period of time.
Nike was hugely successful when it recently ran a flash sale. Nike's Jordan brand, Darkstore, teamed up with Shopify to pre-release the Air Jordan III Tinker on Snapchat. All those who attended the Jumpman All-Star after-party were able to scan the exclusive Snap code and receive the shoes on the same night. All the shoes were sold out within 23 minutes!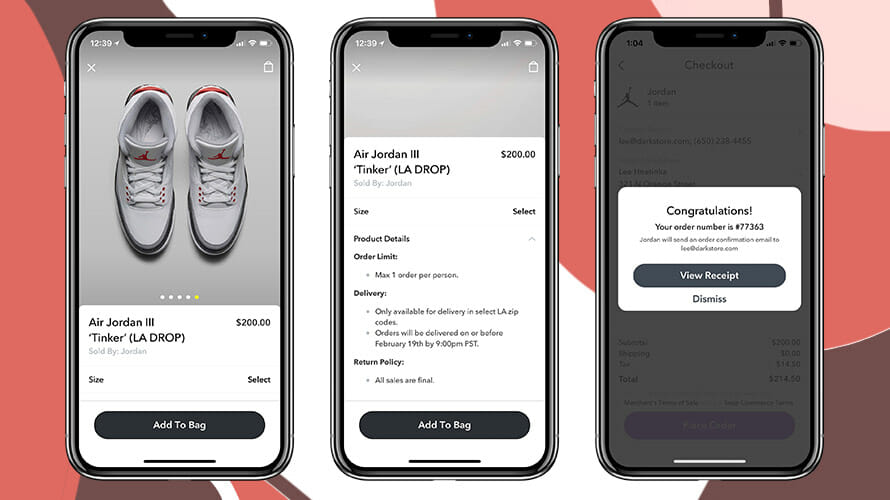 So, whether you are a retailer, writing service or B2B brand, Snapchat offers massive potential to market your brand to millennials and Gen Z. Keep yourself updated on the latest advancements and leverage them to interact with your followers in a more intimate and engaging manner.