Snapchat, the instant-photo sharing site, connects people through the picture-based stories that unfold on their mobile devices. Lately, Snapchat has evolved from a teenage phenomenon to a social media platform with great reach into the young adult demographic. With daily video views increasing 400 % last year, from 2 billion to 10 billion, the site's reach is growing exponentially.

Like any social media site, your company's potential reach depends on the connections you make through the site. In the case of Snapchat, that means your friend list.
Now, all of us have friends (at least, I hope you do!). But I'm not talking about getting your buddies onto Snapchat, although that's fine. I'm talking about making connections with others — some you know and some you've never met in person — via Snapchat apps that can help you find others with similar likes. That includes customers, potential customers, and anyone else who might want to do business with your brand.
Although Snapchat makes it a little trickier to connect with others on their site, it's still possible to gain followers. The following methods, techniques and tools will help you add more Snapchat friends to your connections. And the more connections you have, the more likely it is that your content goes viral. If (or should I say 'when'?) it does, you'll reach even more potential viewers.
10 Ways to Get More Snapchat Followers
1. Be a Snapchat pro before launching a follower/friend campaign
If you're new to the site, get to know its strengths and weakness, quirks and surprises before rushing to add connections. You need to have a strong Snapchat presence before sharing with others, or else you'll waste your initial efforts building your friend list.
2. Connect your phone's address book
Open Snapchat's app on your smartphone and connect it to your iPhone or Android's contact book. The site will ask your permission before proceeding to connect you with any friends who are already on Snapchat.
3. Sync Facebook with Snapchat
You can't sync Facebook and Snapchat directly, but you can move your Facebook data to another place and then move it into Snapchat.
Download friend info from Facebook into your phone, then use the Snapchat icon to connect friends from your phone's contacts to Snapchat. Basically, you're using your phone's contact book as an intermediary for holding friend data before moving it into Snapchat.
Read More: Facebook Lead Ads – Everything You Need to Know to Increase Mobile Conversions 
4. Share your unique Snapchat icon
If you open the Snapchat app on your camera, go to the screen where you take a picture. At the top is the Snapchat icon and clicking the icon will take you to another screen that enables you to add the white or yellow ghost to a colored box. This image differs for every user, so you can think of it as your unique fingerprint on the site.
Share this image on your website, Facebook profile or wherever else you share pictures. If others hover their phones over it, they can connect with you via Snapchat. It's like your own personal shortcut.
5. Share your icon in person
You can also share your Snapchat icon in person. Just hold out your phone and have others swipe the image with their camera. They'll connect directly to you via Snapchat.
6. Try the iTunes Snapchat user app
iTunes offers a free Snapchat friend app called Snap Usernames that lets you search for friends on the site. AddMe is another app that lets you add both Kik and Snapchat friends. These apps make it easy to find new connections on the sites.
7. Use Instagram to encourage Snapchat followers
Many Instagram users are also on Snapchat, so it's a good idea to create Instagram teasers that encourage people to follow you on Snapchat. You can also add your Snapchat name to your Instagram bio. A direct link will make it easy for people to connect with you on both sites.
8. Offer special incentives on Snapchat
Unique deals and incentives that are offered only through Snapchat and are unavailable on other platforms is a good way to generate some buzz and interest. Keeping it exclusive encourages people to sign up and follow you on the site.
9. Create the best Snapchat content you can
You've got to have unique, interesting and creative images and video to get people interested in your Snapchat presence. If you just share the same old boring stuff, Snapchatters won't follow you, and your content won't get passed along. If you're not worth following, you won't be followed on Snapchat, period. Make it worth people's time and effort to follow your content!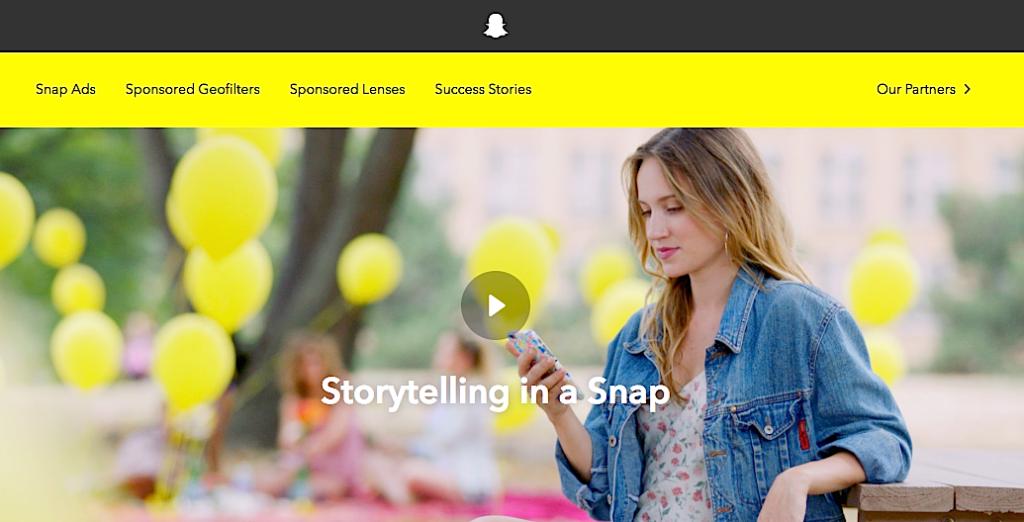 10. Change the number of "best friends"
Snapchat automatically assigns "best friends" based on the people you connect with the most frequently. The site sets the limit at 3, 5 or 7. Set it for the maximum to see the most people and develop friendships with their friends, too.
How to Be a Good Snapchat Friend
Let's say you've used all these tips and connected with tons of people. Great! Like anything else, you've got to build on relationships in order for them to last. That means learning how to be a good Snapchat friend.
For starters, remember: friends don't let friends do these things on Snapchat….
Take a duck-face selfie:

Yeah, that. Don't do it. Especially if you're hoping to eventually parlay your Snapchat presence into marketing for your products or services.
Post only pics of your meals: Food snaps seem safe. Everyone eats, right? Yet if you're only posting photos of breakfast, lunch and dinner, your Snapchat friends will think you're boring as hell. Be a good Snapchat friend and snap your life, not your lunch.
Keep selfies rare:

Selfies are fun, but you shouldn't bombard your friends with selfies and nothing else. Mix it up a bit with other content. Also, make sure your selfies aren't always perfect. Natural, real-life pictures appeal more to Snapchatters than carefully-created images.
Wait to text:

Snap first, text later. That's what Snapchatters say. Sending snaps is seen as friendly, but sending immediate texts without getting to know someone is seen as creepy. Speaking of creepy…
Blocking the Creeps
If, despite your best efforts, you end up with some unsavory characters who send you random videos and you want to block them from Snapchat, you can do it from the app.
Open the Snapchat app, click the gear icon, and find the name of the person annoying you. You can then choose either Block or Delete to keep control over your friend feed.
Snapchat Ads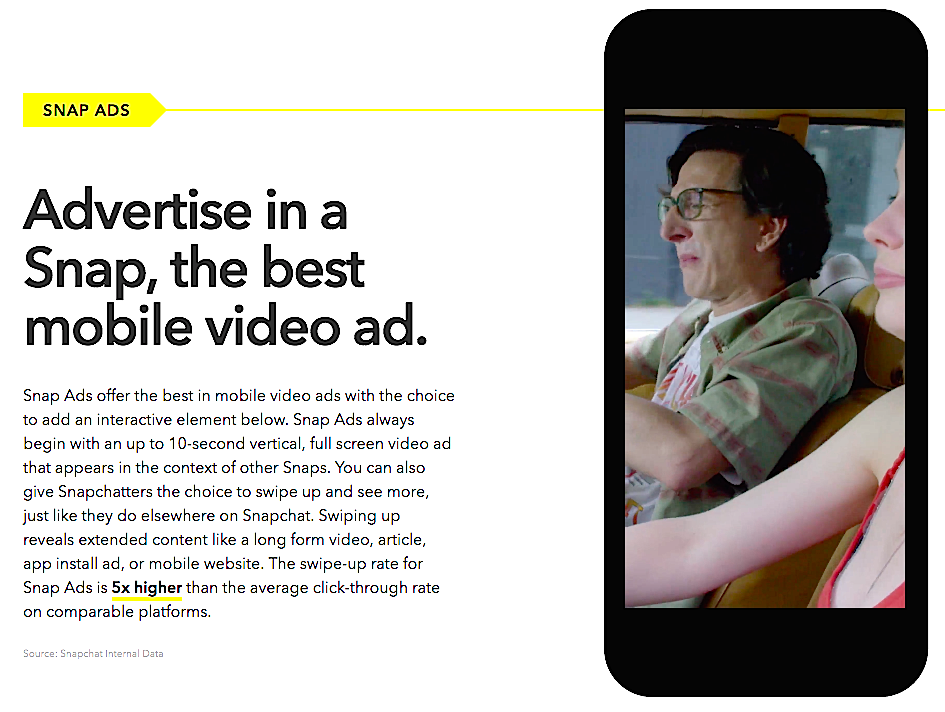 Snapchat spent four years refining its site, and now it's time to make money. Though the feature hasn't been released yet, the social media site plans to show ads between friend's stories on the app. Advertisers will be able to choose the actions that users take when they see their ads, and Snapchat users will see ads on the site.
Read More: How To Drive ROI Using Gmail Sponsored Promotions (GSP)
Snapchat Partners, or companies who advertise on Snapchat, will also benefit from a new app that makes it easier to run and manage Snapchat ad campaigns on the site. The company has also added new partners to help advertisers measure their ad campaign's success and progress towards goals, two very grown-up tasks for a site that caters to high school and college kids.
With Snapchat snapping at the heels of rival Instagram, finding new Snapchat friends is an important task for anyone serious about using the site for marketing purposes. If your customer base includes young adults and Millennials, finding and making new Snapchat friends, using the site in a way they like, and leveraging advertising are all part of the total package that will make you a Snapchat superstar.
What other tips would you add to this list when it comes to making new Snapchat friends? Leave me your suggestions by dropping a comment below:
Images: Snapchat, usdemocrazy