Snapchat Launches New Advertising Feature: Snap Map
[LIMITED SPOTS] Want To Uncover Your True Potential and Achieve Financial Freedom? We invite you to join a FREE Masterclass with award-winning business leader, Eric Siu, where he shares his 5-Step Blueprint to Starting Your Dream Online Business That Gives You Freedom & Fulfillment.
Click Here To Reserve Your Spot Now.
Maybe it's hard to make out the difference, but Snapchat's recently introduced Snap Map feature is more for the advertiser than the stalker.
According to analyst Jason Helfstein, this feature is among the very first steps that Snapchat is taking to build a powerful location-based ad business. He believes that Snap Maps is an opportunity for Snapchat to give brands even more targeted advertising so that they can advertise to users based on where they are.
Recent News: Bing Ads Marketers Can Now Add Competitive Metrics
Increase Brand Awareness and Walk-In Traffic
In the long term, Helfstein says, brands will be able to advertise online to increase brand awareness and at the same time drive store traffic.
And the company seems intent on growing its location-based advertising business. Recently, Snapchat purchased Placed, a startup that helps advertisers track purchases and store visits.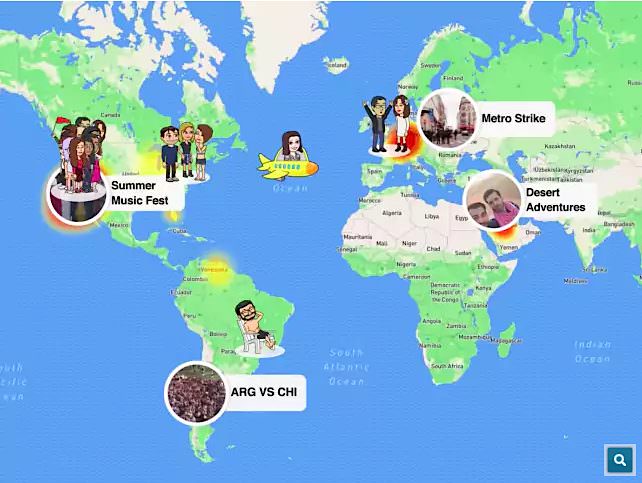 Privacy Concerns Remain
There have been concerns that the launch of Snap Maps disregards user privacy and poses a potential danger. However, Snapchat has dismissed the claims saying that the detailed information is only viewable by one's designated friends on the app.
Besides, BI Intelligence's 2017 Digital Trust survey found that users trust Snapchat the most (over Facebook and Twitter) when it comes to protecting their personal data and privacy.
Recent News: Bing Shutting Down Campaign Planner for Keyword Planner
With location-based advertising on mobile expected to reach $32 billion in annual ad spend in the U.S. by 2021, Snapchat's priorities definitely seem to be well-placed.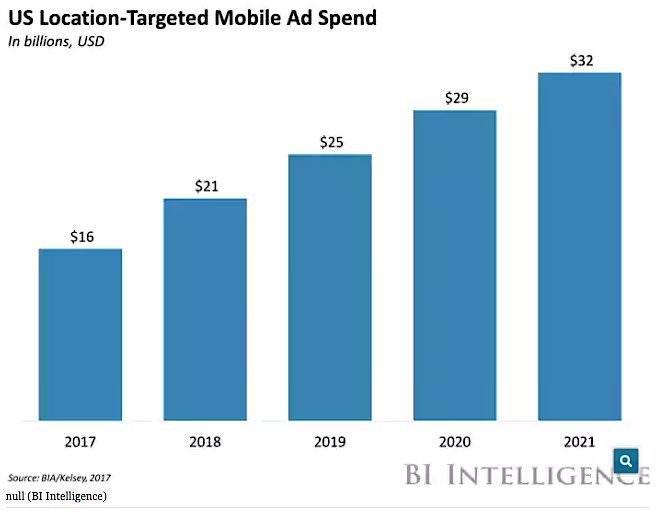 According to Oppenheimer, Snapchat's young user base and the early push places Snap Maps in a unique position to eventually make it possible to display location-based ads alongside user snaps.
"Snap is gradually building content discovery that should appeal to advertisers looking to target young people at specific times and locations," Helfstein says.
Snap Maps is an exciting feature for advertisers!