Google Now Compressing Display Ads with Brotli
Google just announced that it will now be compressing Google Display Ads with Brotli.
Brotli, for those of you who don't know, is an open-source data compression algorithm that compresses file size better than gzip.
Google introduced the compression algorithm in 2015 and has been instrumental in boosting the load speed in Accelerated Mobile Pages (AMP) by 2x. Google considers Brotli a worthy successor to the Zopli algorithm because it reduces file sizes by up to 26%.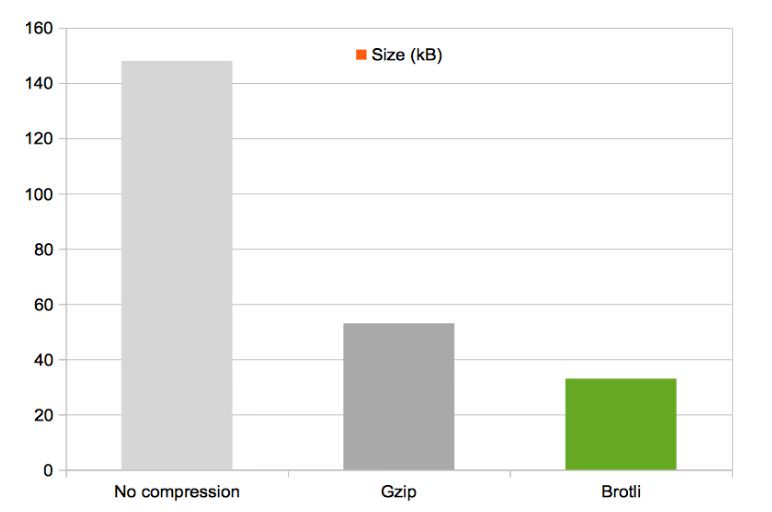 Recent News: Google Search Console Won't Include Snippets Anytime Soon
What's So Great About Brotli?
According to the tests conducted by Google, on average, the Brotli compression results in 15% more data savings than standard gzip compressions. In fact, in some cases there has been up to 40% in savings, reducing the amount of data sent to ends users by "tens of thousands of gigabytes every day." It's more than just data savings for users, though. It also means less battery consumption.
Google's vision for Brotli is much broader than just data savings. For years, the company has been pushing for faster page-load time. In May, Google announced that AMP currently powers more than 2 billion mobile pages in 900,000 domains and loads twice as fast as before, part of which was credited to document compression with Brotli.
Recent News: Bing Now Lets You Search for an Object Within an Image
Along with the announcement, Google also said that AMP would roll out to more e-commerce sites and cover more ad formats – which is the second part of Google's vision for a faster web. The AMP Ads Initiative launched last year aims to fix ad experiences by incorporating AMP into advertising. This will result in faster, lighter and more secure ads that are more viewable and deliver a better user experience.
In a blog post by Michael Burns, a software engineer for the Publisher Tagging & Ads Latency Team at Google, the stated goal in using Brotli is:
"to help publishers monetize their content and build sustainable businesses through advertising products that allow sites to load as fast as possible to minimize impact to user experience."
The Catch
To enjoy the data savings and the speed brought by Brotli, you'll need to be using a browser that supports the algorithm. But no worries – there's been a steady rise in adoption. Both Chrome (obviously) and Microsoft's Edge both support Brotli. However, if you're on Safari, you might have to wait a little longer.