Google Is Beta-Testing a New Design for Google Search Console
Want To Uncover Your True Potential and Achieve Financial Freedom? We invite you to join a free Masterclass with award-winning business leader, Eric Siu, where he shares his 5-Step Blueprint to Starting Your Dream Online Business That Gives You Freedom & Fulfillment. Click Here To Reserve Your Spot Now.
Google is known for constantly rolling out updates and changes. Whether search algorithm updates, user interface changes, a mobile-first index, or a quality raters guideline, Google is always working on improvements.
After recently adding a new AMP feature on the Search Console, Google now seems to be beta-testing a brand new design for the platform.
What's Google Search Console?
Google Search Console is an ecosystem of tools and resources that help many website owners, marketers, SEO specialists and other digital marketing professionals monitor how their websites are faring in the Google search index. Its features include those that report on search appearance, traffic, crawl data, technical status updates and educational resources. It's available for free.
It formerly went by Google Webmaster Central and then Google Webmaster Tools. In 2015, Google decided to change the name a third time to make the service more inclusive of the various groups of users. It's been Google Search Console since.
The New Google Search Console Design
Based on screenshots shared by Barry Schwartz, the new design is quite similar to the updated mobile-friendly testing tool which was launched early last year.
Recent News: Snapchat Launches New Advertising Feature: Snap Map
Check out the screenshots below of the new design: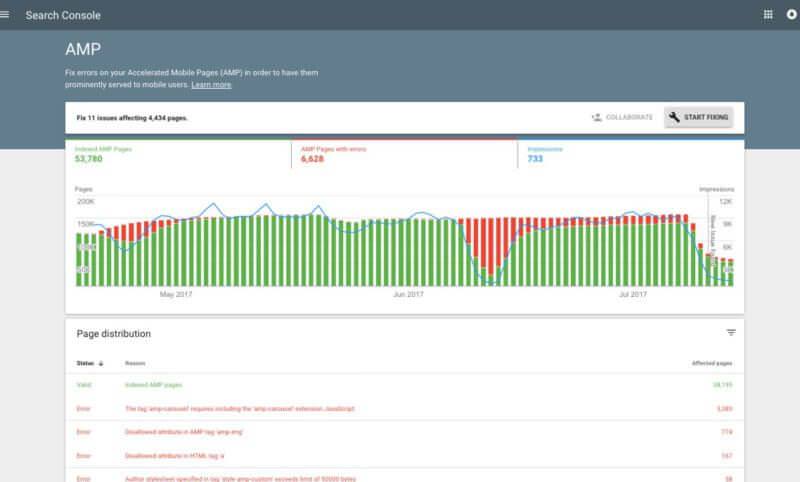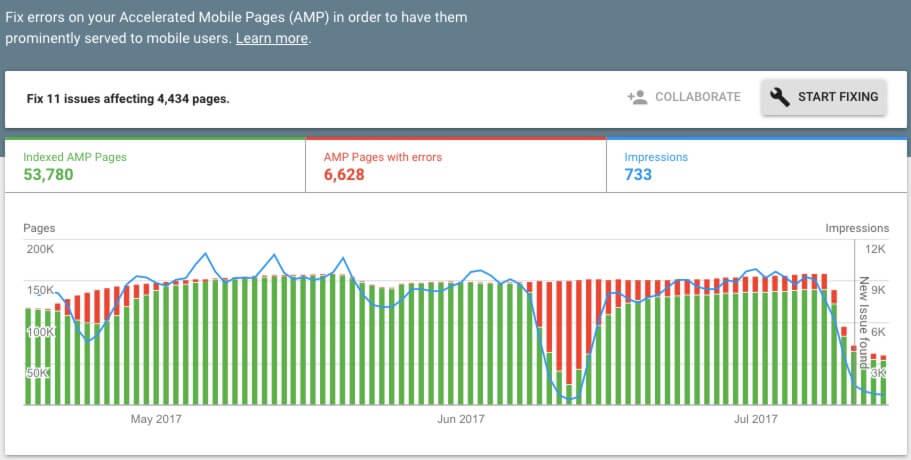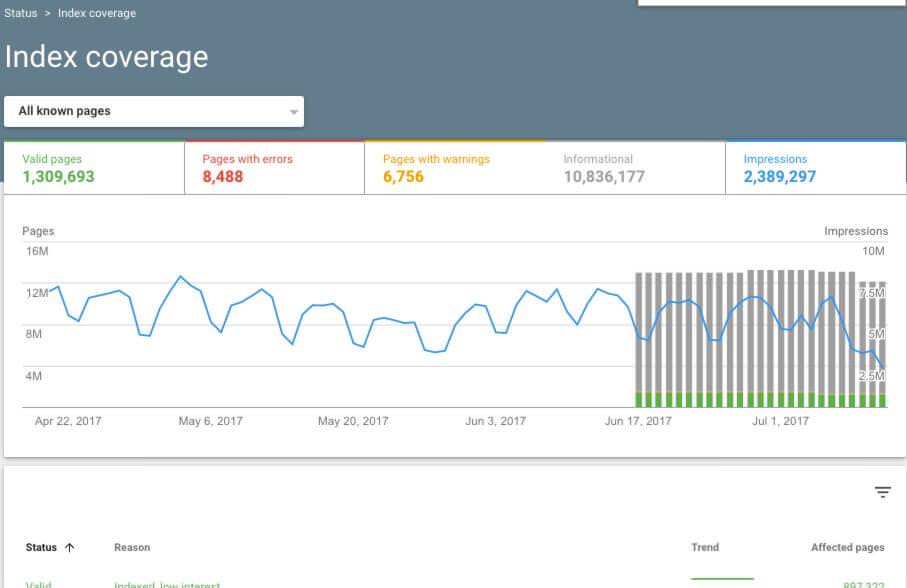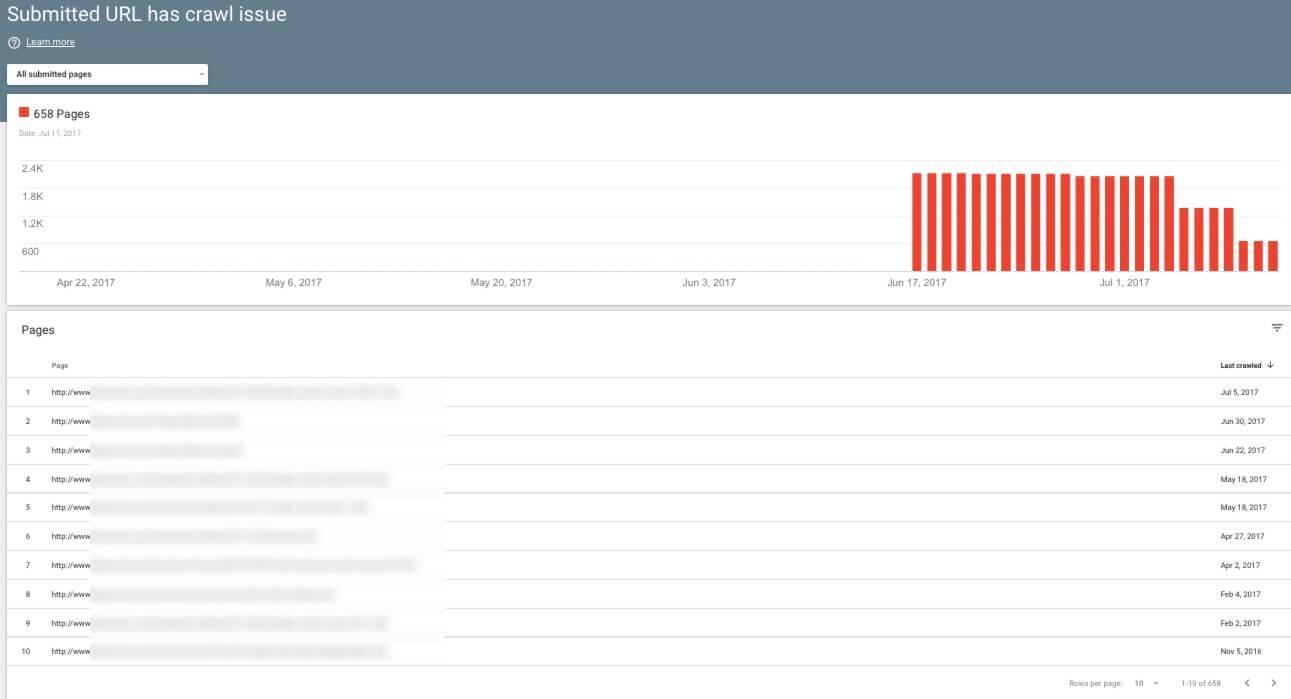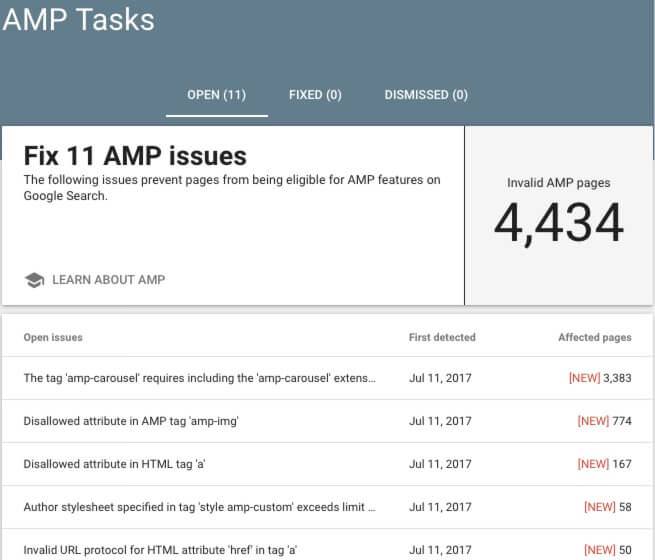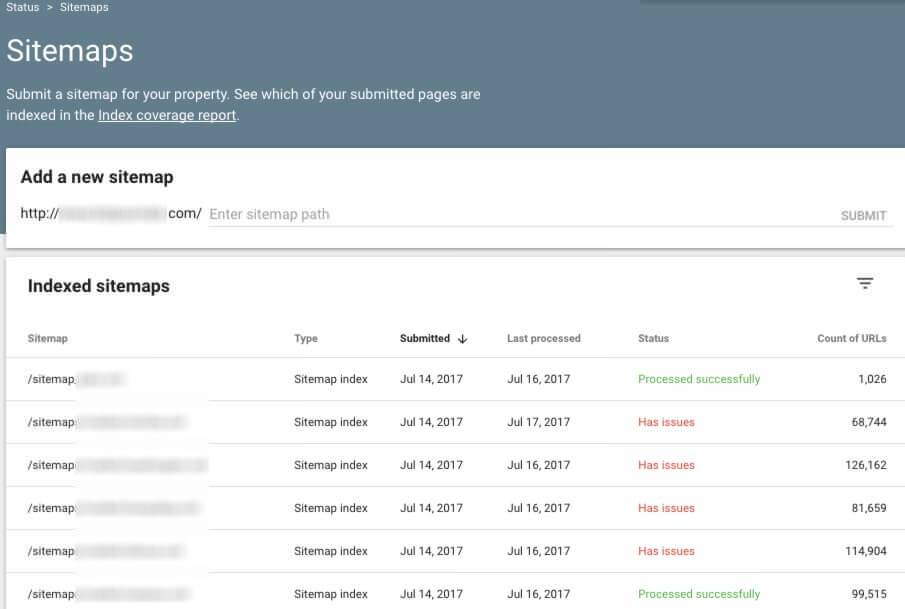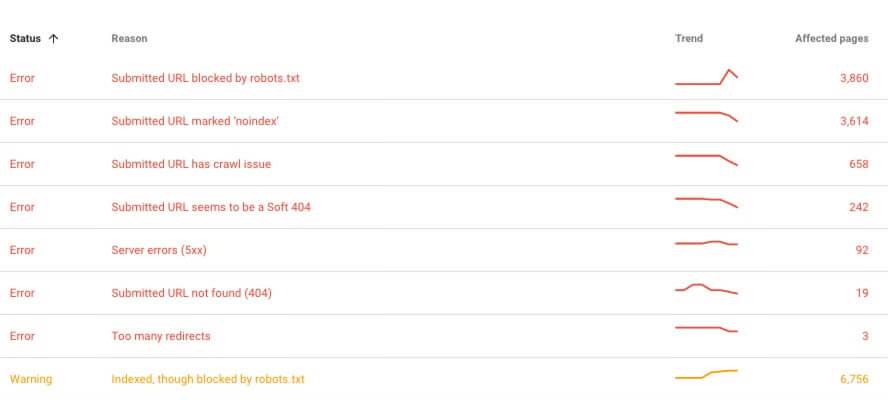 As you can see, AMP is getting a lot more attention than many had anticipated. The AMP pages seem to be the main feature of the Google Search Console, and at this rate they might soon become a core ranking factor on Google's SERPs as it AMPlifies the mobile news feed to make it easier and faster to get news on mobile devices.
Recent News: Bing Shutting Down Campaign Planner for Keyword Planner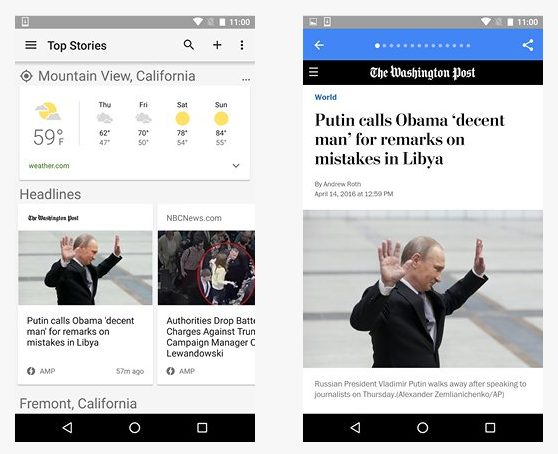 It's not yet confirmed when the new design for Google Search Console will roll out globally. But the screenshots do drop some hints concerning the types of pages we should pay closer attention to going forward.