Why All Marketers Should Go to Conference After-Parties
Is it worth it to actually attend marketing conferences? That's sort of a trick question—I think it's worth it due to the fact that you get to meet a lot of people and you get to learn a ton of new information.
The real question is what are you going to learn by attending these marketing events? Some people may learn a lot, but I usually don't because I've already looked up all the speakers ahead of time.
The other question is: will the event introduce me to new people that I don't know?
Maximize Your ROI with Dinners
I was speaking at an e-commerce conference a couple months ago, and the one question I asked myself was, "How do I maximize the value from this?" Because basically I'm packing up everything, I'm stopping everything that I'm doing, and I'm going across the country to plop down here for a couple days.
Personally, I try to maximize my ROI at conferences by setting up a few dinners with people, preferably the speakers. For example, I'll set up some breakfasts and dinners with all these people, and a few of them happen to be power players.
Here's the thing—when you invite them out, you shouldn't seek business. You should be trying to build a personal relationship and goodwill. Worst-case scenario is that you're going to build a friendly relationship with some of these experts.
These sessions are going to be a hit or miss in the short run—sometimes you get something, sometimes you don't—but it's really the people that you meet who are going to help you in the long run.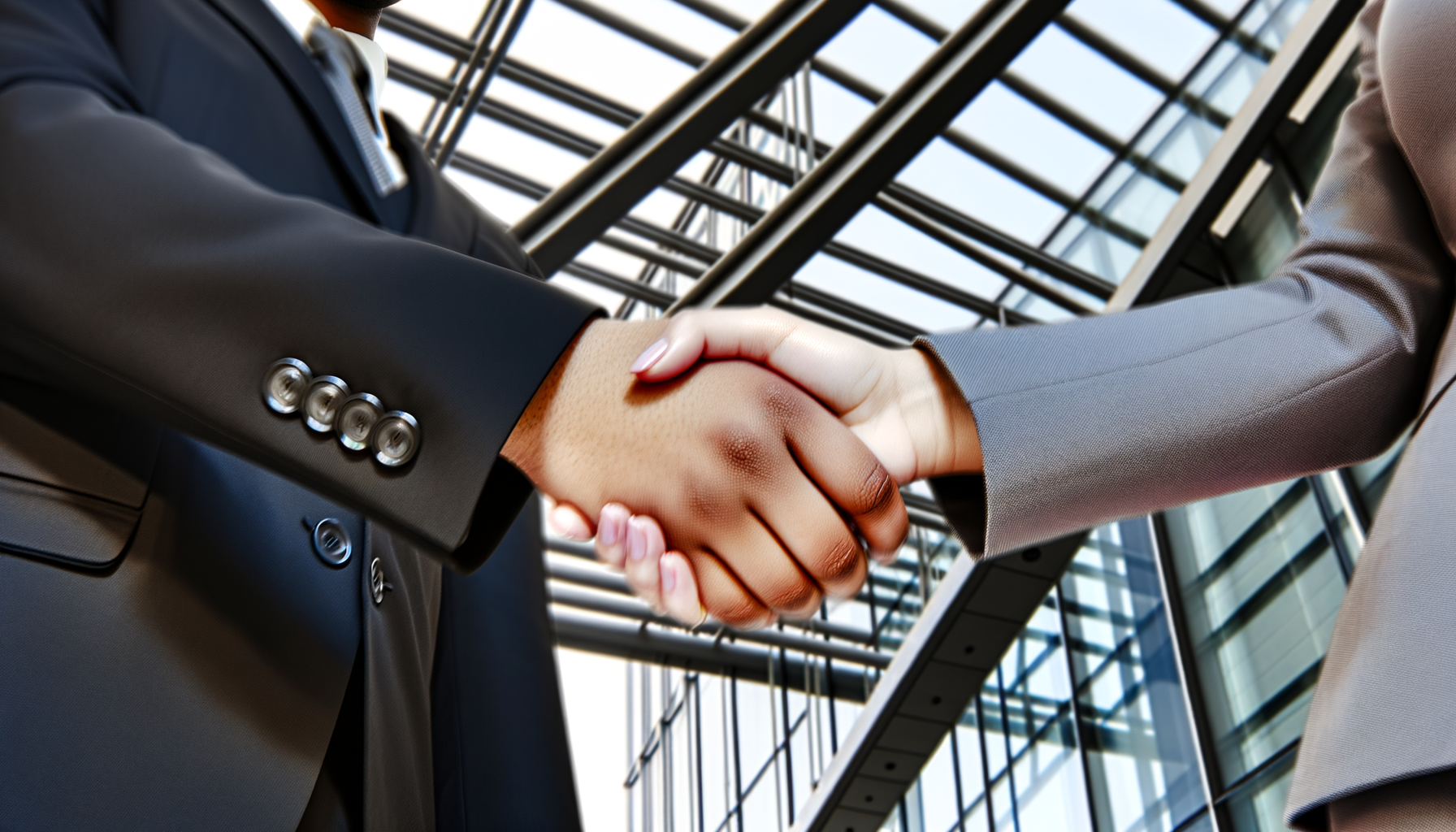 ROI on International Marketing Conferences
Neil actually doesn't go to marketing conferences in the U.S. that much anymore, mostly because his reputation is already so widespread here. But he goes to international conferences all the time to build up his brand overseas and get international clients.
Now, here's the six or seven-figure question: Is it worth it to go to international conferences if you're not as big as Neil? For example, I recently went down to a conference in Brazil, where I was invited to be a speaker. قوانين بلاك جاك They were covering all my hotel expenses, but I had to pay for my own flight and spend three days away from most of my client work.
Was it worth it? Absolutely.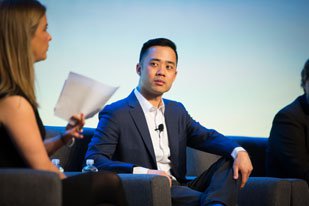 There were 5,000 attendees at this event in Brazil, all from mid-sized to large Brazilian companies. If I converted even one of them for a six- or even five-figure deal, I more than paid for the trip.
The Biggest Mistake People Make at Marketing Events
The biggest mistake people make when they go to marketing events is not having a value proposition. Click To Tweet
When you're networking and you're going to all the after parties or the cocktail hours, people will come up to you and say, "Hey, my name is Bob." And when they tell you what they do, you have to introduce yourself. The question is, what do you say?
I wouldn't say, "Hey, my name is Eric. I do marketing stuff." It's not really appealing and it's not going to make anyone want to work with me. That's why you have to come up with a really good one-liner. One sentence, not too long, that explains what you do and hopefully is attractive enough so that people either A) want to get to know you more or B) want to work with you.
Neil's one-liner used to be, "Hey, my name is Neil. I'm a serial entrepreneur. I've created companies like Crazy Egg, Kissmetrics, etc. that help small businesses generate more sales from their current traffic."
Learn More: Why You Should Set An Agenda & Focus on Team Building at Conferences
The One Thing Everyone at a Conference Wants
I was scrolling through Facebook about an hour ago and I read something from a friend who said:
Whenever you meet somebody, imagine that they have a sign on them saying "Make me feel important." Click To Tweet
That's what everyone wants, right? When you're able to talk to people and ask about their problems and how you can help them, it goes a long way.
So try to help people first. Don't just think "What am I going to get out of it?" When you're running any kind of business, it's really not about you at the end of the day. It's about your clients. So think about what you can give other people first before you try to get their email address. Make a few introductions for them, and they're going to remember you for a long time to come.
On the flip side, you also want to set yourself up for success (in case someone else wants to work with you or refer business your way). One mistake I used to make was not carrying around enough business cards. Never make that mistake. If you have business cards, you're much more likely to get people to follow up with you than if you don't have them with you. قمار على النت
Related Content: How to Get the Most Value Out of Conferences [podcast]
How to Speak at a Conference One Day
I was having brunch with somebody today and she talked about how she wanted to start speaking more at events. But she had no idea how to get started. I can relate.
Most people think, "Oh, those speakers are superstars. I'm never going to be the type to be up there and speak." But it's actually a lot easier than you think, and I'll give you an example.
I was invited to the Brazilian conference in Sao Paulo by some email subscribers who had watched one of my webinars. They just reached out and said, "Hey, do you want to come speak at our event?" If you don't have your own email list, you can still do a co-promotion with people you know.
What You Should Always Do at a Conference
The other thing to keep in mind—and I still make this mistake today—is that if you're going to go to marketing events you have to go to the after-hour stuff. Even if you don't want to.
For example, Neil was just in Berlin as a speaker. People loved his speech, but he was too lazy to go to the networking event. He was with another buddy and while they were at dinner, his friend said, "Dude, let's just go."
So Neil tagged along and went to the event. He met a ton of people who said things like, "Neil, awesome to meet you, great speech." And he had three offers from that networking event, all because he went to grab some drinks.
One person said, "Hey, my buddy needs SEO and I can't do it. He has a half-million dollar budget. Can I connect him with you?" So that's offer number one.
Another person said, "You gave an amazing speech, loved the stuff that you were doing, we should do more speeches together. Let's do some sort of training class. We'll sell the tickets and we'll give you a cut of it." That was number two.
Then the third person said, "Hey, I have a company that just does arbitrage." In other words, they sell ads on their site and then they drive traffic by buying ads from places like Outbrain. "Can you work with me? I would love some help on conversion optimization to get more people clicking on my ads. العاب روليت " In return, he offered to buy a hundred thousand dollars of Neil's book, Hustle: The Power to Charge Your Life with Money, Meaning, and Momentum.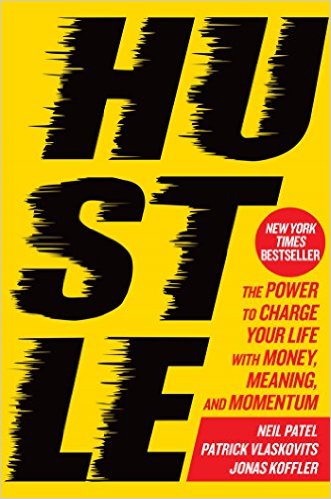 Long story short, if Neil didn't go to that networking event, he wouldn't have gotten those offers or opportunities.
A lot of you are probably thinking, "Neil's the guy that can generate all of these offers. What if we're not at his level?" And I'll tell you, I was in the exact same situation recently. I didn't want to go to this conference after-party. But I got dragged out to one and the exact same thing happened. I got offers I never would have gotten if I didn't go to the after-party.
I'm telling you, if it works for me, it's going to work for you.
This post was adapted from Marketing School, a 10-minute daily podcast in which Neil Patel and Eric Siu teach you real-life marketing strategies and tactics from their own experience to help you find success in any marketing capacity.