User conferences — should you host one or not? It's a very valid question that practically any business should ask itself at one point or another. But the most prudent question to ask yourself is: "Is it worth it to host a user conference?"
In this post, we'll walk through the benefits and challenges that come with planning and running a user conference for your customers and clients. By the end of it, you should have a bit of a firmer idea of how ready your business is to host a user conference (or not!).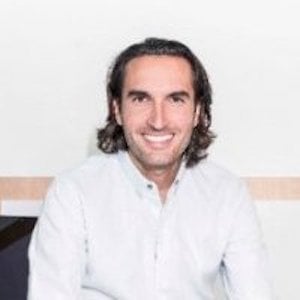 Yaniv Masjedi
CMO, Nextiva
Their expertise has helped Nextiva grow its brand and overall business
What Is a User Conference Anyway?
A user conference is an event organized by a company, primarily for its customers or users, with the aim to educate, engage and, of course, entertain.
Picture it as a big family gathering, except the "family" is made up of a group of people bound together by the shared use of a product or service.
Why do companies invest in user conferences? For their love of customer retention and brand evangelism! Through this type of event, companies aim to nurture stronger relationships with their customer base and create an environment that fosters brand loyalty. And, of course, they're usually a fun and productive learning experience at the same time.
Many user conferences will typically consist of the following different activities:
Keynote Speeches: Top executives and industry leaders talking about the company's vision, updates and the roadmap for the future
Breakout Sessions: Smaller group discussions focused on specific topics or skill-building
Networking Spaces: Areas designed for mingling and relationship-building
Exhibits, Workshops and Demos: Showcasing new features, products or services
Customer Awards: Recognizing and rewarding dedicated users
Entertainment: Because all work and no play makes for a dull conference!
The Scale of Things: Is Bigger Always Better?
When it comes to hosting user conferences, you might be tempted to go big or go home. Visions of sprawling venues, celebrity speakers and attendees spilling out of overflowing rooms can be intoxicating. But let's put the champagne on ice for a moment and ask ourselves: "Is bigger always better?"
Conventional wisdom might suggest that the bigger the event, the more brand exposure you gain — and therefore, the higher the ROI. However, it's essential to recognize that a user conference isn't just a tag-along activity for your main business. Oh no, it's a whole different beast with its own set of unique challenges, logistical nightmares and potential pitfalls.
Take, for example, Apple's Worldwide Developers Conference (WWDC). You'd think a tech giant like Apple would host an event as large as their reputation, right? Interestingly, WWDC is highly selective, focusing on an audience of software developers and other closely related professionals. While they have the financial muscle to host a mega-event, they opt for a more curated experience. The aim? To facilitate in-depth discussions and specialized workshops, as well as foster genuine relationships.
When you have a more focused audience, the intimate setting allows for a richer exchange of ideas. Attendees are more likely to engage with each other and the brand, thereby building those long-lasting relationships we all crave in business. Smaller conferences can also be more manageable from a logistical standpoint, thereby lowering the likelihood of any catastrophic hiccups (we're looking at you, A/V malfunctions).
That's not to say that big conferences don't have their merits. A large-scale event can be awe-inspiring and make a robust statement about your brand's position in the industry. But the logistics? They're not just a small hurdle; they're a high-jump competition where each stage — planning, budgeting and executing — demands its own specialized skill set.
The Real Deal on Hosting an Event
Speaking of hurdles, organizing an event isn't for the faint of heart; it demands a lion's share of your mental energy and meticulous attention to detail. Even a smaller-scale gathering like a mastermind group event can become a labyrinth of logistics.
So, you might be asking, "Why would anyone willingly dive into this convoluted whirlpool?" Well, for two main reasons:
They build relationships and connections: You're essentially asking people to press pause on their daily routines to immerse themselves in what is in fact a living, breathing manifestation of your brand. And here's where the magic happens: They don't just come for the swag or the keynote speakers; they come to build relationships.
They help retain customers and grow revenue: Although some revenue can be obtained from a user conference, it's less likely to be worth your time from a financial perspective. However, the investment you pour into your customers during the event will pay dividends down the line in both relationship growth and customer retention.
That's the real ROI — relationships that not only strengthen brand loyalty but also often turn into collaborations, partnerships and sometimes even friendships that can positively impact your business in unimaginable ways.
So, is hosting a user conference a logistical nightmare? Absolutely. But could it also be a marketer's dream come true? We say yes, it is.
Why Timing Matters
Imagine throwing a surprise party for someone who isn't even in town — epic fail, right? Similarly, a user conference has to align with your target audience's readiness and willingness to attend.
Are they familiar enough with your brand? Have you built a strong enough community that people would actually pay to attend your event? If your audience isn't ripe for it, even the most spectacular conference can turn into a ghost town.
Similarly, a user conference isn't something you jump into just because it seems like the hot new trend. It requires enough of a customer base to warrant it in the first place. Your business should probably also be phasing out of the startup phase before devoting time and energy to events like a user conference.
To give yourself a little more confidence as to when might be a good time to start considering hosting a user conference, follow this checklist:
Conduct a Product Life Cycle Analysis: Where are you in your product's life cycle? Is it a good time to host an event based on its maturity and market presence?
Audience Pulse Check: Use surveys or social media polls to gauge if your audience is keen on a conference. Tailor your timing accordingly.
Resource Audit: Perform an internal resource check. If your key departments are swamped, perhaps delay the event until you have the necessary bandwidth.
Industry Calendar Review: Before setting a date, look at your industry's calendar of events. Avoid conflicts with other significant events that might dilute attendance.
So, Should You Host a User Conference?
In essence, it's all about timing, scale and execution. If your company has a robust revenue stream and a community of users who are genuinely invested in what you offer, then yes, it's worth the investment. Just remember: It's a long-term game that requires serious dedication.
Most of all, it's important to remember that you don't want to plan a conference before you know you're ready for it. The current size of your business plays a huge role in knowing when it's best to do it.
The last thing you want is to organize a conference that's underwhelming, creating a lackluster environment for your clients. Sure, a first-time event may not drive wild expectations from people, but it doesn't make it any less crucial that your event be energizing instead of souring.
If you do choose to host a conference, know that they can be great opportunities to both strengthen existing relationships and spark new ones!
If you're looking for the best strategies to drive your business's growth, Single Grain's marketing experts can help!👇
For more insights and lessons about marketing, check out our MS podcast on YouTube.