I've written another post about my favorite marketing tools, but this one is more comprehensive. By the way, I have no affiliation with any of these companies—I just really love their tools.
CRM Tools
One of my favorite tools is InfusionSoft. It's a pain in the butt to use and you usually have to hire an InfusionSoft consultant, but it's really powerful when it comes to segmentation, especially with emails. Whenever we send emails and people don't open them up, InfusionSoft understands, "This person didn't open up the email, so let's put them in a different group."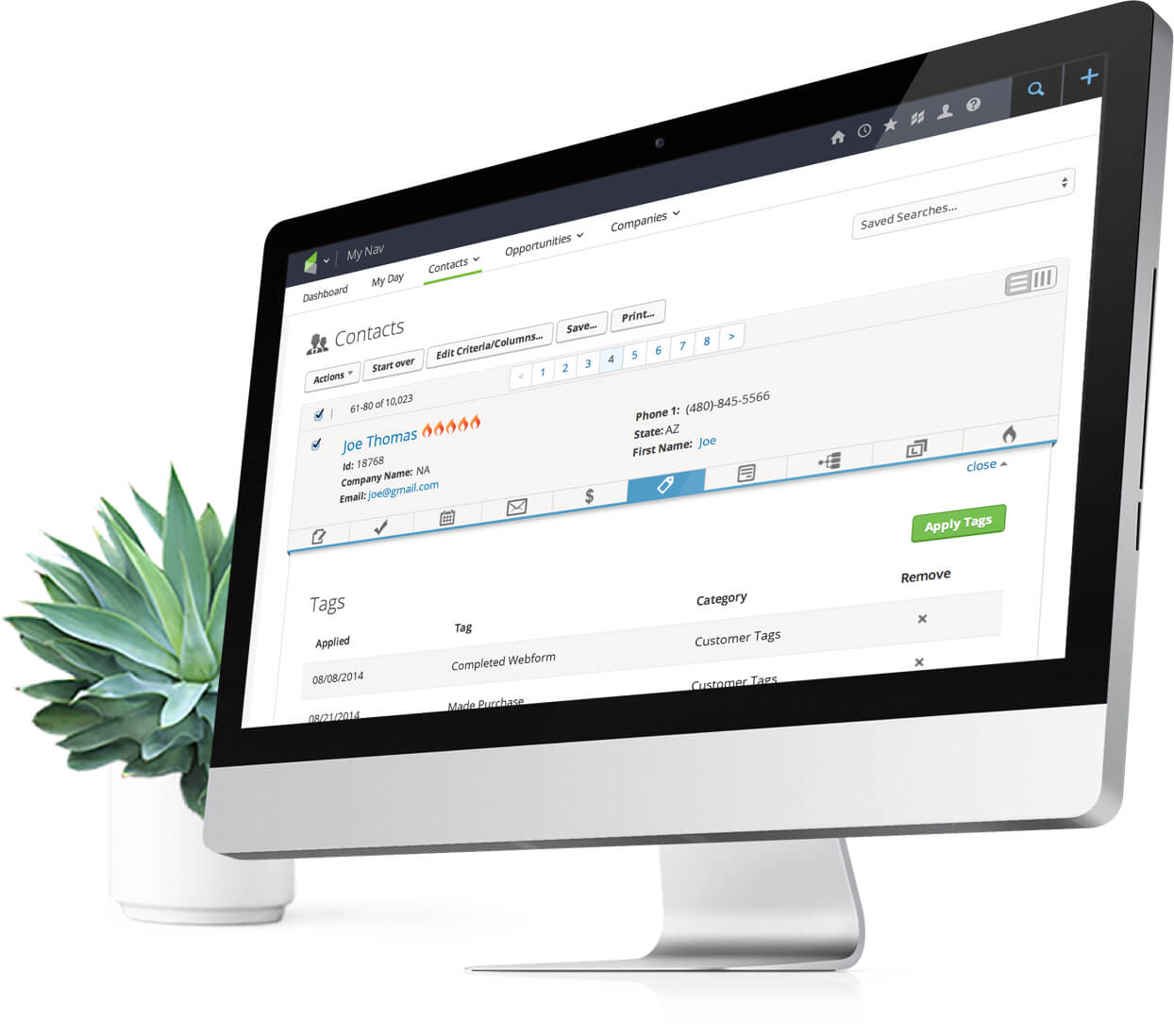 We do webinars and sync them with InfusionSoft, which understands, "This person only watched 5 minutes of the webinar but didn't finish the whole thing. Let's put them in a re-sign-up sequence and try to get them to sign up to watch the webinar again."
Or if someone stayed for a hour on the webinar but they didn't hear the sales pitch, InfusionSoft puts them in a different bucket and says, "Oh, this person watched the webinar, so we should send them an email series based on selling them on the product or service."
Learn More: How to Get Higher Email Open Rates (Without Being Spammy)
Landing Page Tools
I really like LeadPages. If you're a marketer, you obviously understand the importance of having great landing pages, and LeadPages makes things really easy because it has a ton of templates. You can use their templates, sort by conversion rate, create your own custom template with a drag-and-drop builder, etc. There are a lot of options.
With LeadPages, I can make landing pages on the go. I can A/B test them against each other. I can also make lead digits (getting leads via text) as well. For example, with Growth Everywhere, if people want to opt in for a resource we might say, "Hey, if you want this resource, just text 'marketing' to 33444." If they do that, it puts in their email and all of the sudden they appear in our email list.
This increases conversion rates because it makes it easier for interested leads to join your email list without having to fill out a lead form.
Text increases conversions because it's easier to join an email list without filling out a lead form.
Click To Tweet
Aside from LeadPages there's also LeadBoxer. Let's say you have a content upgrade. Using LeadBoxer, a little box will pop up where they can put in their email and opt in. It doesn't require any coding experience. You just need to know how to mess around with HTML a little bit.
Learn More: 5 Important Landing Page Elements You Should Be A/B Testing
A/B Testing Tools
For A/B testing inspiration, look no further than WhichTestWon (which is now called Behave). It's not really like a tool, it's more like a database or an archive that breaks down A/B tests that have won or lost in different industries.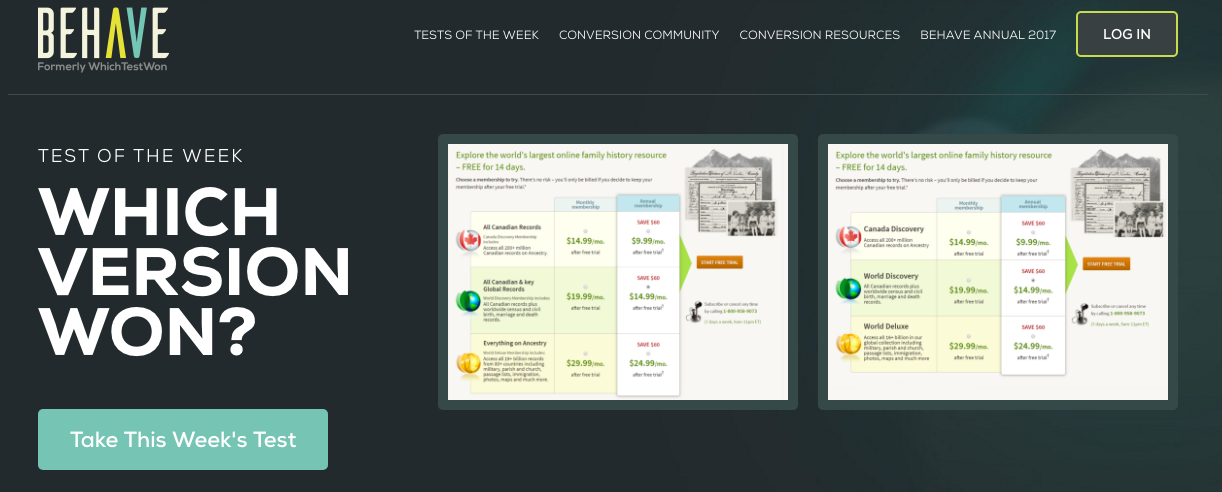 Let's say I'm doing an e-commerce landing page and I'm trying to figure out how to get more people to buy my product. WhichTestWon shows me other successful tests as well as tests that have failed within my industry. This helps me come up with ideas. I can take those ideas, iterate on them, come up with variations, run them, and see what happens from there.
Email Marketing Tools
LeadPages integrates with a lot of different tools, such as InfusionSoft and the email service provider we use, Drip. LeadPages just acquired Drip, so they're now the same company. It looks like they're gearing up to compete against InfusionSoft down the road.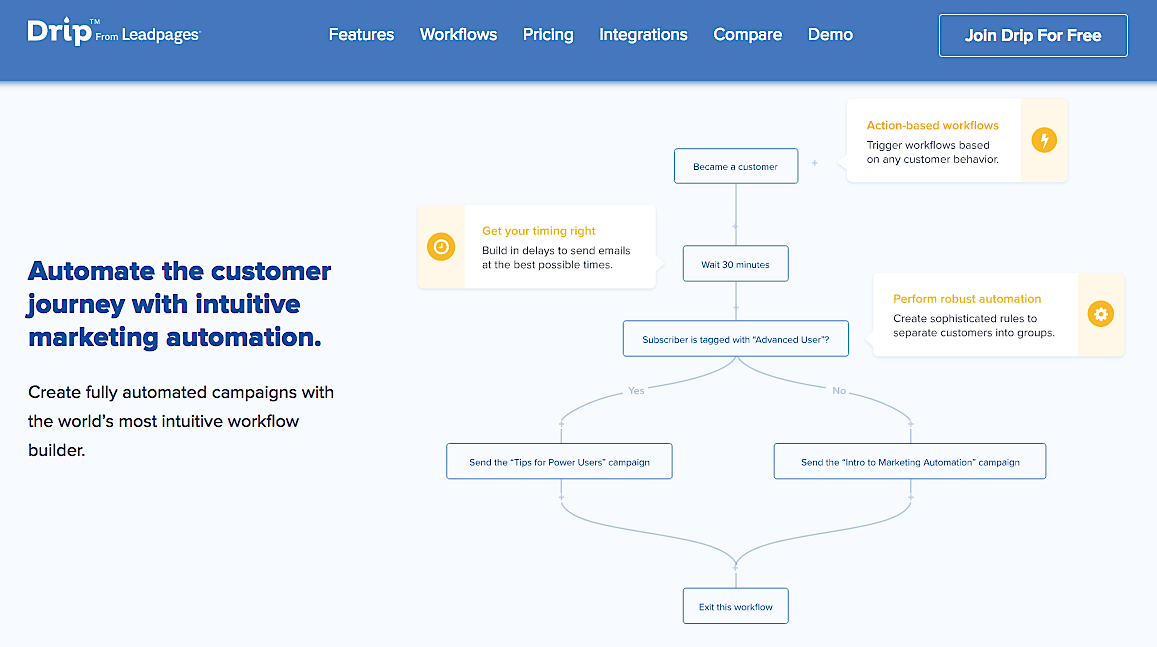 Related Content: Cold Emailing: Best Outbound Sales Automation Tools
Shopping Cart Tools
Another tool I love is SamCart. When you're doing a check-out, the last thing you want to do is squeeze your ready-to-buy prospects. But as a marketer, you also want to capitalize on their readiness as much as possible. SamCart makes it easy for you to upsell your prospects and create win-win situations.
For example, I'm not a technical guy, but with SamCart I can add upsells and downsells all within a few clicks. Typically when you want to do upsells or downsells, you have to hire a developer to make sure it works right and test things, which may end up taking weeks. And then when you launch, if the upsell or downsell is off, or if it's a bad offer, you have to re-do it all.
Automated Workflow Tools
A great multi-faceted tool is Zapier, which allows us to bring together various web applications. Here's how this would look and what other tools we use in this automated workflow.
Let's say we create an automated process through Zapier for proposals. First, we'll have a new client sign on through our proposal tool called Bitsketch.
Once they sign the proposal, the PDF will be saved into our Dropbox automatically.
After that, they'll be added to our Quickbooks, and a new invoice will be created.
Next, a new message will be sent to Slack notifying everybody that we just signed a new client.
Finally, an email will be automatically sent to the new client and our accounting team.
Basically, you've created a sequence of automated tasks that happens without any handholding.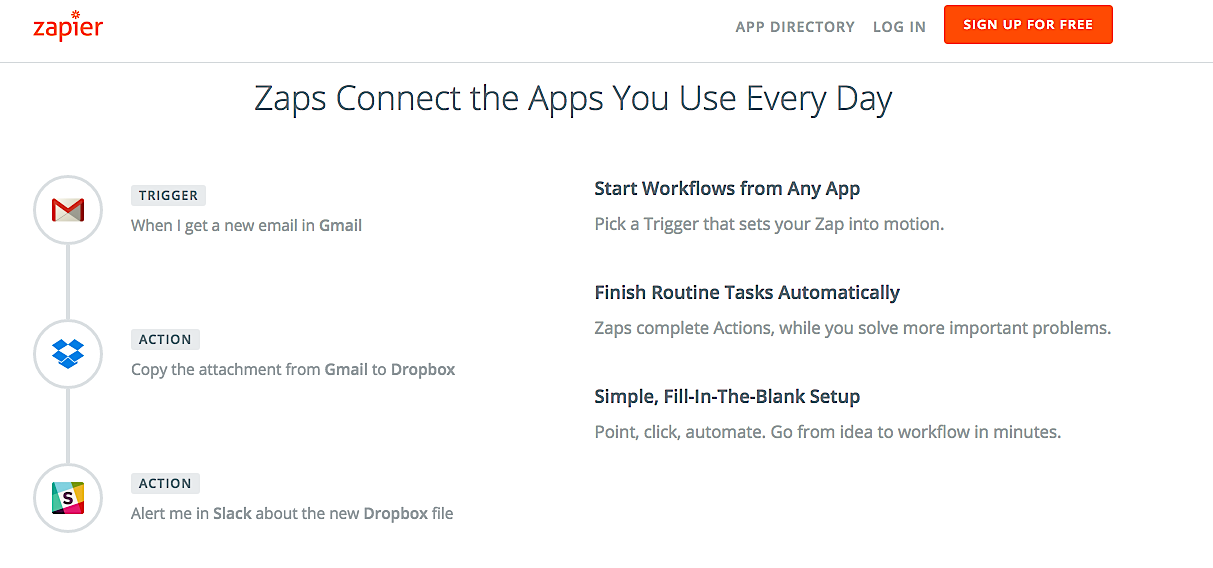 Zapier allows you to create these different workflows that save a lot of time and reduces errors because often when you have a manual process there's a lot of room for error.
Learn More: 15 Time Saving Zapier Workflows That Will Generate More Revenues
Dashboard/Display Tools
Another tool that I really like it called Cyfe. Cyfe hooks up with your WordPress to show you how many new blog posts you're putting out, how many comments you have, and you can compare it all over time.
WordPress is just one example—Cyfe will also look at your Google Analytics and you can make different dashboards to see everything. You can also even connect with Quickbooks to show how your revenue is doing. You can connect with Stripe, Paypal, and a host of different advertising platforms, like Google Adwords and Facebook, too.
Imagine yourself with a TV in your office that constantly displays the different health metrics and KPIs of your company. A lot different dashboard tools out there will charge you five to six figures per year and lock you into long-term contracts. Cyfe is just $20 per month.
SEO Tools
Then there's my favorite tool, which I use every single day: Ahrefs. This tool shows you everything you need to know and most of the time it's for free.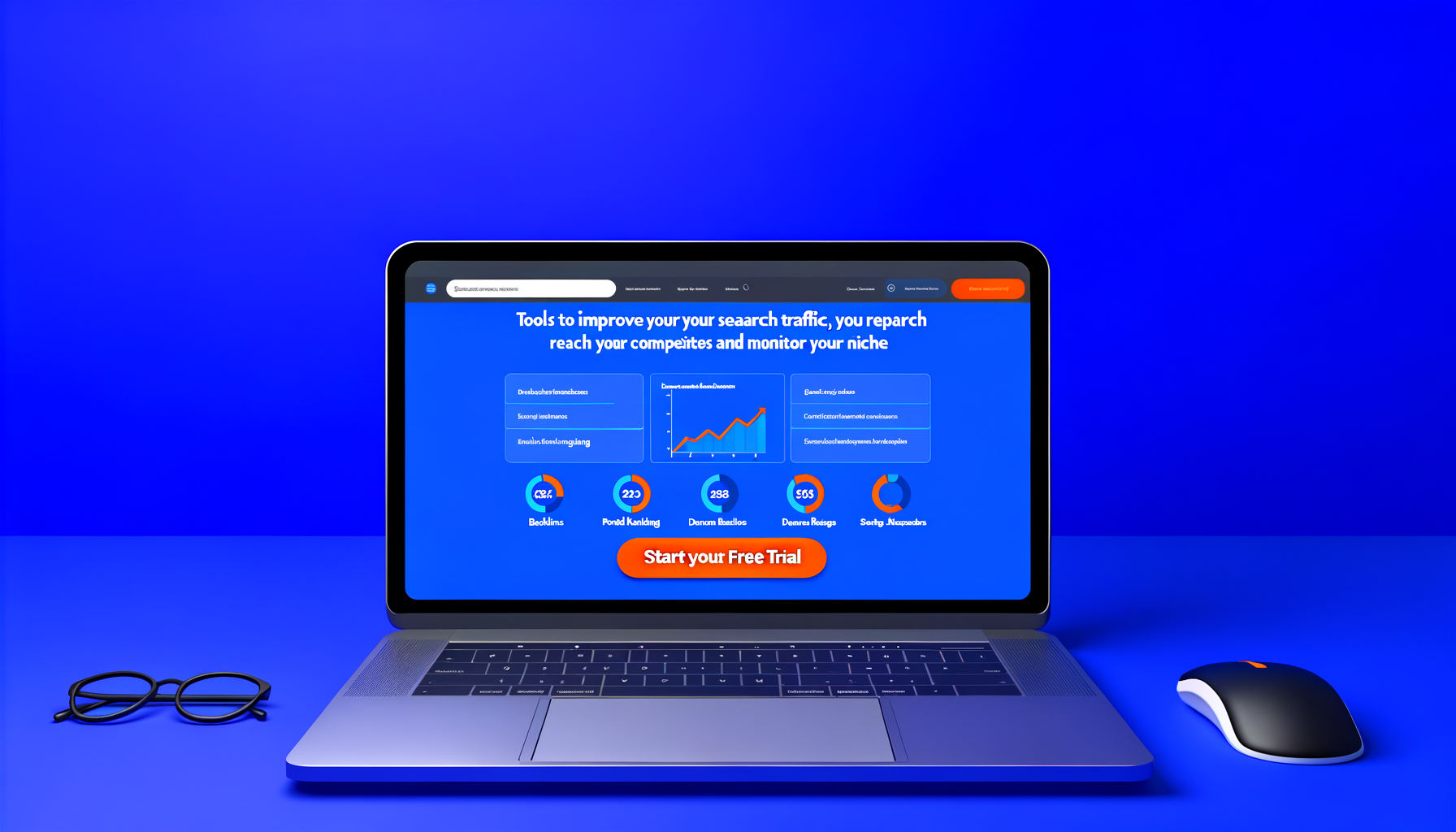 It not only shows me how many links my competitors have, it tells me the exact keywords they're ranking for, the position on SERPs, and the traffic they're receiving. Sure, Ahrefs' traffic number isn't always accurate, but they have a great ballpark range.
Ahrefs is really easy to use and it helps me spy on my competition. For example, I know that if someone's getting 100,000 visitors per month from one keyword, it's something worth going after. The beautiful part about Ahrefs is that it tells me what keywords my competition is ranking for in different regions.
Another tool that I really like is Moz.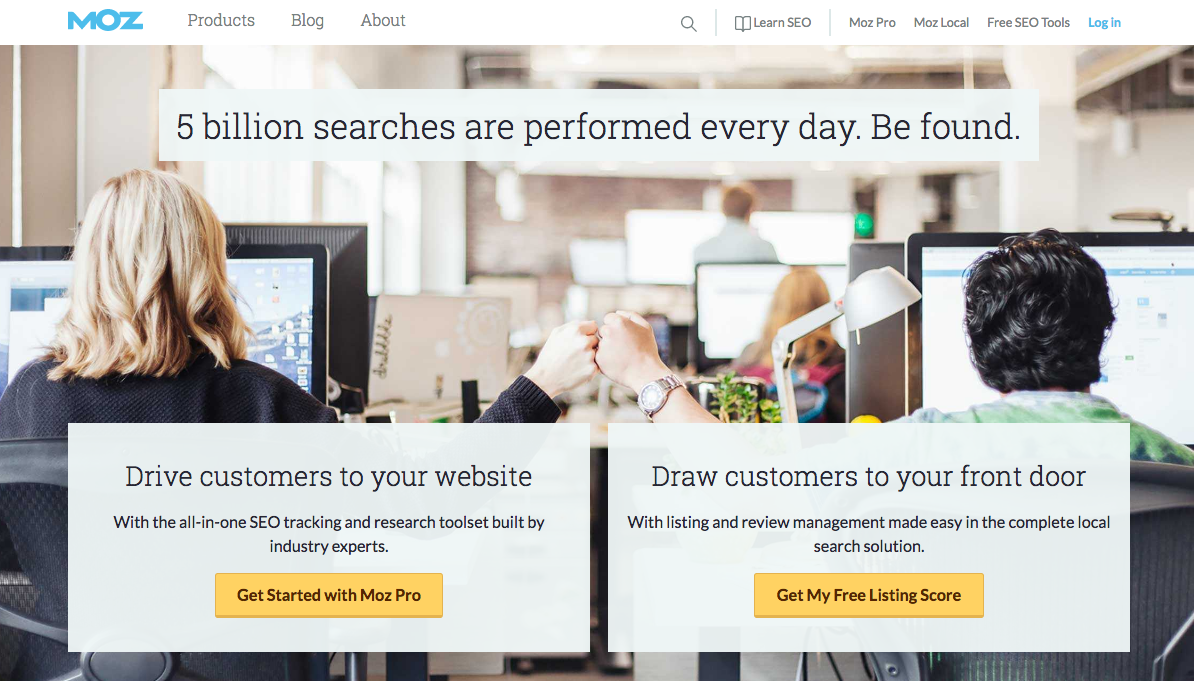 Their keyword research tool has gotten a lot better and Google has started throttling their keyword planner data. So if you're not spending a lot of money, Google's not going to show you that data. Meanwhile, Moz is going to give you accurate keyword volume when you're doing keyword research. Moz local is important, too, if you're doing any type of local SEO.
I like looking at competitive metrics. While Ahrefs is probably better for this in granular detail, Moz will display a very simple chart that I like to show clients so they understand where they stand in terms of total linking route domains, domain authority, and things like that.
Moz makes it very simple—I just take a screenshot of that chart. If you ever want to upsell your clients on SEO in any way, shape, or form, Moz is great.
Learn More: The Complete Guide to Local SEO
PPC Tools
If you do a lot of pay-per-click advertising like I do, check out SEMrush. SEMrush shows you all the keywords that your competition's bidding for. Now, this doesn't mean that if you bid on those keywords you're going to generate a positive ROI, but it does give you a damn good starting point.
So when I'm launching a new campaign, I look at my competition in SEMrush, and it shows me all the keywords that they're bidding on so I now know where to start.
YouTube Tools
Finally, there's TubeBuddy for YouTube.
TubeBuddy suggests tags for you and allows you to bulk upload and make changes on the fly very quickly. Let's say your video has lot of tags on it. TubeBuddy shows you which ones you're actually ranking for from an organic search perspective, as well as a lot of different analytics that you wouldn't typically have in YouTube analytics.
Learn More: Complete Guide to YouTube Analytics
Trust-Building Tools
The Trustbadge from Trusted Shops is an all-around trust solution that provides customer reviews, product reviews, trust certification, and all with a money-back guarantee. You might even say that this is actually a tool for both you and your customers, as the Trustbadge can be used by your shop's visitors too (see that small badge in the bottom-right corner).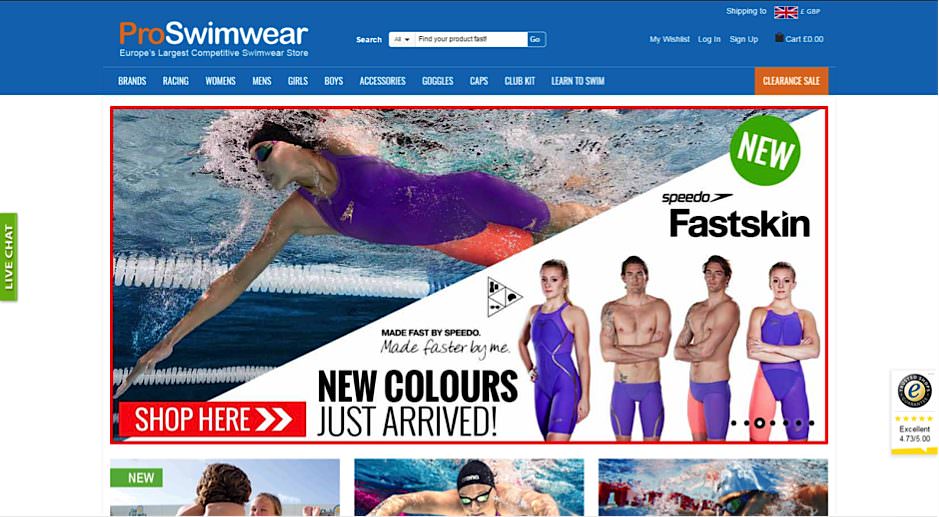 The company will do a full audit of your website to make sure that you're transparent and compliant with local laws. Afterwards, you'll be awarded a seal of approval which is the most recognized seal by consumers in Europe. And because they're a Google-certified review supplier, they can easily transfer your reviews over to Google and help you get rich snippets (think star ratings) into your Google ads, which will help increase your click-through rates. It's also integrated into all the major shopware platforms (i.e. Magento, Shopify), so integrating it into your website is really easy.
This post was adapted from Marketing School, a 10-minute daily podcast in which Neil Patel and Eric Siu teach you real-life marketing strategies and tactics from their own experience to help you find success in any marketing capacity. Listen to the podcast version of this post below: