One of the most important hires in your company is the VP of marketing. If you hire the wrong person for the position, you risk damaging your brand reputation in your niche.
Since the VP of marketing role requires an solid understanding of the market, vast knowledge of sales generation, demand generation and overall brand building, hiring the perfect person for the job can be challenging.
This article will discuss the exact process you need to follow in order to hire the best candidate for the VP of marketing role. Before discussing the hiring process, you should be clear about the responsibilities of this C-suite position, so let's begin with the basics first.
What Is a VP of Marketing?
The vice president (VP) of marketing is a director-level marketing expert who directly reports to the president, director of marketing, chief marketing officer (CMO), or the chief executive officer (CEO) of the company. The general marketing department hierarchy looks something like this: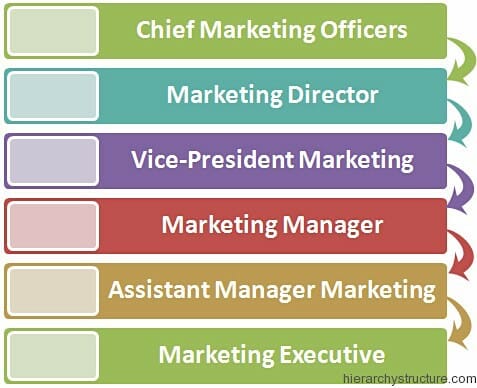 The vice president of marketing should not simply hack leads just to keep the sales flowing. This position should make sure that the brand awareness in the market is strong, use relevant channels to communicate with customers, and reinforce positive branding so that prospects think about their product whenever they make a buying decision. 
If you follow the paths of unicorn companies, you know that they hire around 26 candidates in the first five years for leadership roles (based on results published by the Unicorn Trajectory Notion) compared to eight candidates for other companies: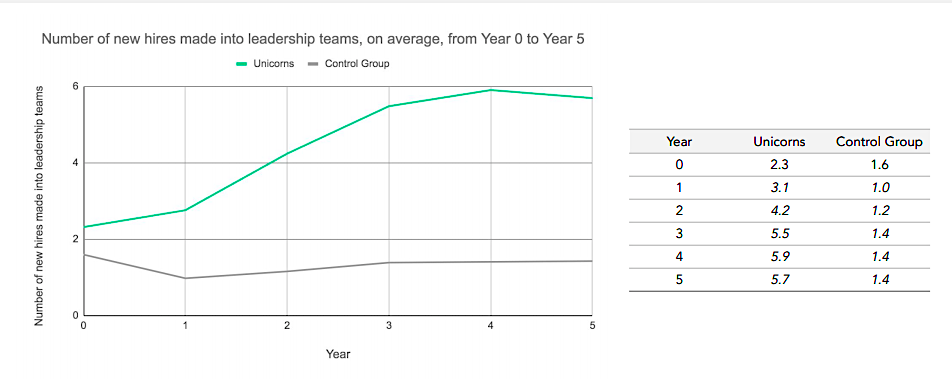 Unicorns spend big money and lots of time hiring people in different leadership roles. Why? Because leaders shape the growth of the company. If you don't have good leaders in your organization, it will fail to adapt and grow.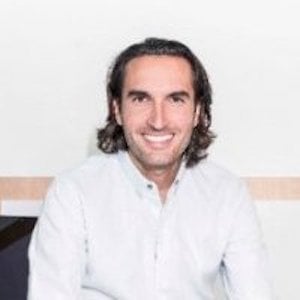 Yaniv Masjedi

CMO, Nextiva

Their expertise has helped Nextiva grow its brand and overall business
VP of Marketing vs. CMO vs. Marketing Director
The Chief Marketing Officer is senior to the Marketing Director who is senior to the VP of marketing. 
These titles can feel quite synonymous, so let's break down these three roles (keeping in mind that different organizations will have slightly different job duties for these positions):
The CMO (a member of the C-suite) is responsible for developing the marketing strategy of the organization. Primary responsibilities include market research, PR and brand management, pricing management, and marketing communications.
The Marketing Director is responsible for implementing the company's overall marketing strategy (working with the CMO on this). Primary responsibilities include preparing marketing plans, deciding and planning campaign goals, analyzing the competitors, and setting the marketing budget. 
The VP of Marketing assists with and delegates the different strategies to lower-level team members. Primary responsibilities include increasing brand awareness, building brand positioning, setting goals, and reviewing budgets to reach the desired business goals. This role also works with creatives such as writers, designers and developers, and may even do some writing themselves (such as pen a marketing case study) in order to achieve the goal of the marketing strategies.
It is also worth noting that small to midsize businesses do not usually differentiate between CMO, marketing director and VP of marketing, so they may share the same job profile. Large organizations prefer to keep the profiles separate since the company size and the product categories are vast. So it really depends on your organization whether you want to keep these designations different or the same.
Dive Deeper:
* How to Hire a CMO Who Is a Perfect Fit for Your Company
* How to Find and Hire a Director of Marketing for Your Business

What Does a VP of Marketing Do? (Responsibilities)
Here are the primary responsibilities of the VP of marketing:
Craft and execute different marketing plans
Build brand awareness
Prepare buyer personas
Collect data and perform effective market research
Segment and personalize campaigns for targeted reach
Build brand image and equity among the target consumer base
Design innovative and measurable marketing campaigns focused on KPIs
Decide the channels of marketing to reach prospects
Keep up to date on the latest marketing trends
Track cross-channel attributions to accelerate conversions in limited advertising spend
Partner with PR agencies and media houses to solidify brand reputation and increase the success of product launches
Manage affiliate marketing campaigns to increase the flow of orders without raising the initial marketing budget
Establish an engaging business presence online that drives awareness and helps in reaching business goals
Create exceptional marketing copy that drives actions and leads to conversions
Decide on the marketing budget according to the campaign goals
Design campaigns at scale with a focus on high ROI
Manage and train a skilled and productive marketing team
Build long-term relationships with customers, clients, vendors and stakeholders
What Makes a Good VP of Marketing? (Skills)
Here are the top skills every vice president of marketing should have:
Masters degree in marketing, communication or another relevant field
Critical thinker with excellent problem-solving skills
Team player with good time-management skills
Excellent track record of creating and executing various marketing campaigns, both for the short term and long term
Ability to take calculated risks
Well-versed in handling different analytic platforms, different varieties of data, and making data-driven decisions
Knowledge of market research
Technologically savvy with an excellent understanding of concepts such as CPC, CTR, ROAS, CPA, EPC, MQL, SQL, LTV, etc.
Strategic thinking and analytical skills
Ability to handle multiple projects within a timeline
Experience in implementing cross-channel marketing strategies
Well-versed in every aspect of marketing management
Proficient in SEO, SEM, SMO, email marketing, affiliate marketing, and other digital marketing channels
Excellent writing and proofreading skills
Ability to motivate the team to deliver high ROI results.
Understanding of various marketing automation tools to run effective marketing campaigns
Experience in traditional advertising like print media, radio, TV or outdoor advertising
What Is a Typical VP of Marketing Salary?
Keep in mind that this salary can vary quite a bit depending on education level, industry certifications, additional skills and experience, the organization, and location (this salary will be higher in New York, NY than Victorville, CA, for example). 
Also, different sources will list different national averages. So we will take a look at three to give you a broad view of the typical salary range.
According to Salary.com as of June 2021, the average salary for the job of VP of Marketing salary in the U.S. is $247,902: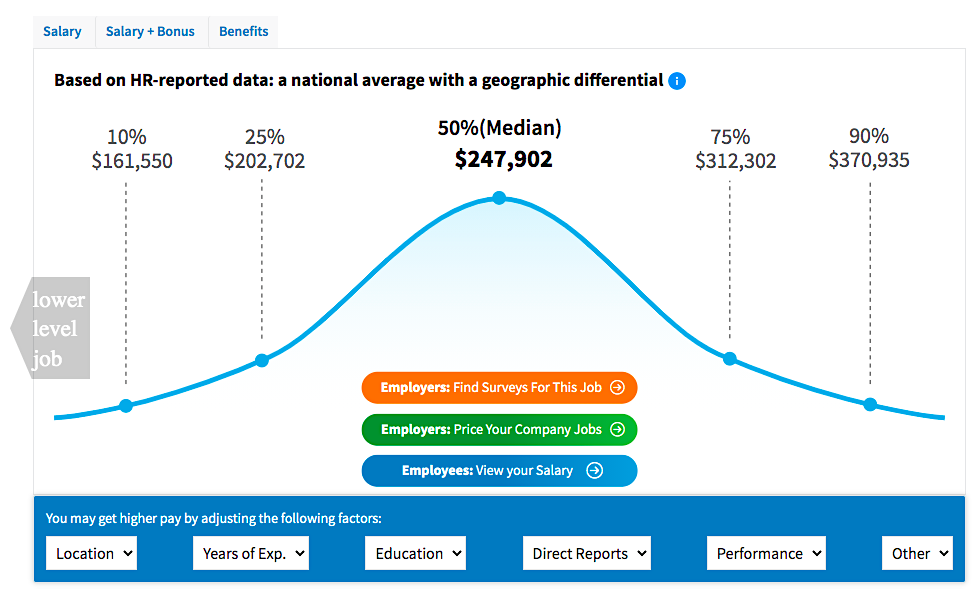 According to Payscale as of July 2021, the average salary for the job of VP of Marketing salary in the U.S. is $149,683:

According to ZipRecruiter as of July 2021, the average salary for the job of VP of Marketing salary in the U.S. is $138,292: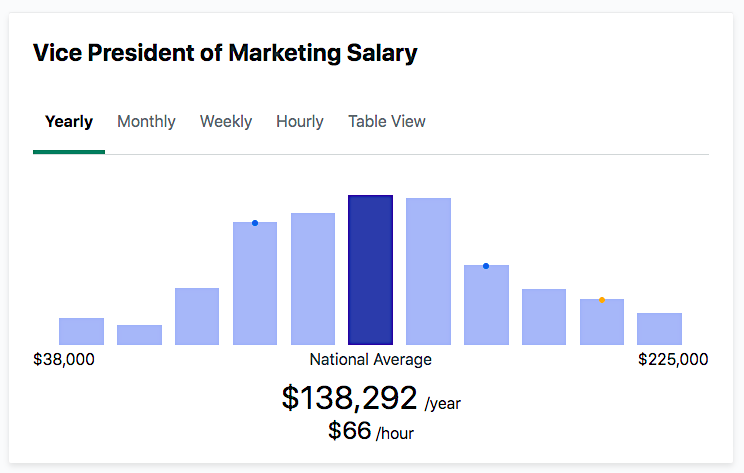 Check out this short 10-minute video on how to get a 7-figure marketing job:
VP of Marketing Hiring Process
Bridgette Wilder of Media Fusion gives this good advice when hiring: "The interview process should assess such areas as the following:
managing their emotions
collaborating with others
accepting feedback
overcoming stress
and resolving conflict in a positive manner"
Here are the key steps that you should follow to effectively hire the right VP of marketing for your business.
Step 1: Write Down the Most Important Skills
First and foremost, you should list the skills that are most important for the job. The role involves managing teams, preparing marketing campaigns, and executing plans to achieve both long- and short-term goals.
For example:
Strong leadership and communications skills are essential to manage a team of marketing experts.
Vast knowledge of marketing channels, latest trends and different strategies are required to generate a good ROI.
A minimum of 7-10 years of experience is necessary to understand marketing goals carefully, forecast results, advise changes, and plan strategies to elevate marketing campaign performance.
Every company will need different skills for their specific marketing department head. For instance, a company selling SaaS products will hire a VP of marketing that has experience in the SaaS industry. Similarly, a company selling e-commerce goods online should hire a person with a good background in the e-commerce industry.
Therefore, you should list the skills that are essential for your company.
Related Content:
* How to Find and Hire a VP of Growth for Your Business
* When Does It Make Sense to Hire Sales Reps for Your Business?

Step 2: Choose the Channels of Hiring Carefully
Selecting the proper recruitment channels is also crucial because it helps you hire the right candidate for your business and prevents you from spending money on useless channels with poor candidates. Some of the top channels to inspire your recruitment efforts are:
Job Boards
Job boards are a type of job search engine that allow recruiters to post their job details. Candidates visit the job boards to search for positions based on their qualifications and skills.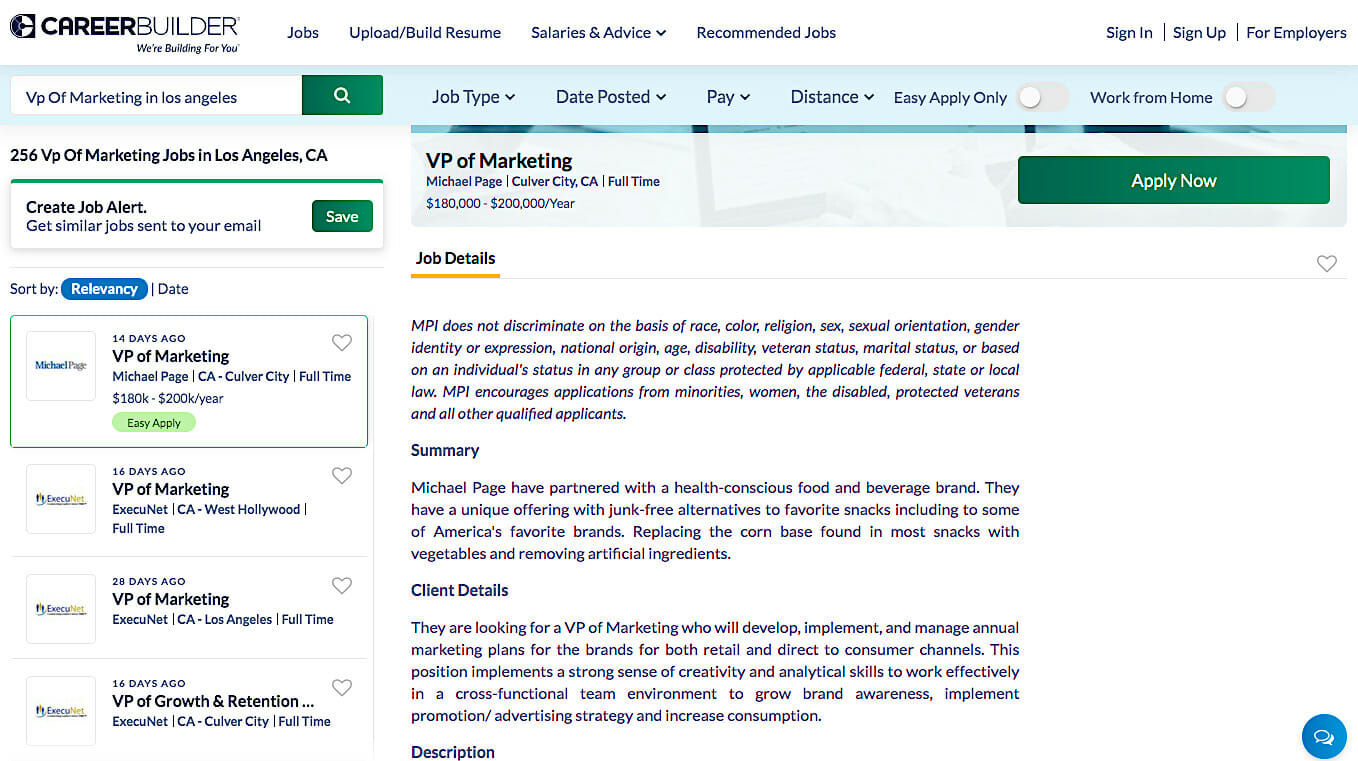 Several job boards are free, but some charge a fee, either for the company (the poster), the individual (the searcher) or both. Some of the job boards, such as Indeed, even allow PPC ads to display your job posting at the top position for selected search queries.
Some of the best job boards to try are:
Social Media
Elizabeth Spayne, head of marketing for WinterWyman, recommends using social channels to share the brand's story, such as: How it is to work at the organization? What perks are offered? What are employees saying about the company?
She says:
"The more you can demonstrate what it's like to be part of your organization, the easier it is to connect with candidates and the more apparent it is for them to imagine working with you."
If your brand has an effective presence on social media, then you can leverage the reach of your social channels to post your job. Apart from organic reach, you can even try social advertising on these platforms since they are cost-effective and you have the power to target specific search queries and locations. You can also ask your employees to share job openings on their social platforms to increase the reach.
LinkedIn is a particularly good social network for recruiting as it is professional- and employment-oriented.
Check out this short, 4-minute video on how to recruit A-player marketing talent:
Company Website
You should not underestimate the power of your company website when it comes to accepting new applications for the VP of marketing role. If you have a great blog, for example, some potential candidates could already be regular visitors on your site.
All you need to do is post your job description in the website's career section, and people interested in working with your company will look for open positions and directly apply for them. This is one of the easiest ways to recruit candidates because it won't cost any money!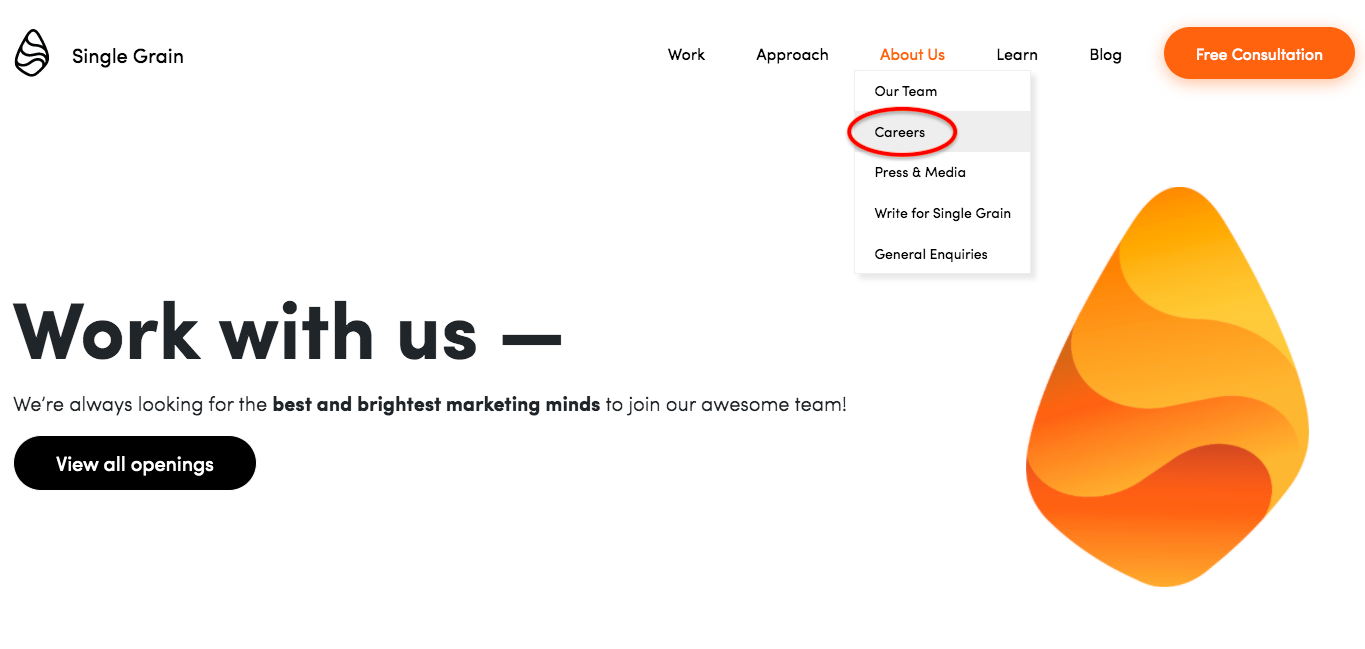 Employee Referrals
Employee referrals remain one of the top options for candidate hiring because employees know your company culture, policies and pay packages. And, best of all, they tend to refer people who contribute for the long term.
According to a hiring report from talent management software company SilkRoad (which used data from 14 million applications, 655,000 interviews and 329,000 hires, all of which was aggregated from 1,000 companies), employee referrals bring in:
30% of all hires overall
45 % of internal hires
Employee referrals also improve the quality of the new hires and their retention rates, and decrease hiring costs.
Moreover, you can offer monetary rewards and other perks for referrals which further brings down your recruitment cost. If you conduct a referral program, then make sure to clearly communicate the rules (such as employees will receive their referral rewards once the new hire has been at the job for six months).
Also, do not just pass on the referral information to the department in which the hiring needs to be done. You can give the job opening details to the entire company and allow everyone to participate in it. Consistently encourage new referrals and improve your reward structure to bring in more applications.
Recruitment Agencies
If you need to recruit a VP of marketing quickly and are running out of time, you can get the help of recruitment agencies. A recruitment agency comprises personal recruiters who have ample experience at finding qualified candidates for different roles.
Recruiters often charge a percentage of the annual salary of the role that needs to be filled, but it makes your task much easier: You call them, tell them exactly what you need, sign a contract, and they will start scanning a list of databases, as well as their own lists from years in the business, that matches the skills and requirements of the job profile. After reviewing, they will conduct a telephone or video interview of the selected candidates and refer only the qualified ones for a face-to-face interview to be conducted by your company.
Email Campaigns
Emails are an effective tool to hire potential candidates. As a business, you already have an email subscription list. Depending on the subscribers' email interest, you can send out recent job listings in your company to invite applications via email.
Segmentation and personalization hold the key. If you can segment your emails and personalize them intelligently to spark the reader's interest, then you can start receiving qualified resumes. Use a compelling subject line and a click-worthy call to action (CTA). Nowadays, email automation does most of the job for you. You can start a drip-email campaign to send emails and respond to queries based on different triggers.
Related Content: Forced Hiring: An Amazingly Effective Way To Find The Best Hires
Step 3: Prepare a Job Description
The VP of marketing is responsible for managing the entire marketing department of the organization. From market research to setting goals and reviewing budgets, from running campaigns to maintaining a positive image of the brand, a little of everything is included in the VP marketing role.
A good job description will help you find the most qualified candidates for the job. There are millions of jobs listed on the job search platforms, so if you want yours to stand out, it should have the power to attract suitable candidates.
Here are some tips to follow when preparing a job description:
Add a working title based upon the primary function of the job. Keep it short and only mention the designation in the title. Titles like "VP of Marketing" or "Vice President – Product Marketing" are good examples, whereas titles like "VP of Marketing – ABC Technologies Inc" or "Marketing VP 3 for the XYZ Division" are poor examples.
Include a job description summary that highlights an overview of the expectations from the candidate. Also, include a few lines about your company, like what makes your brand unique, what your brand stands for, and why the candidate would want to work with you. If you have a specific job location for the position, then include it in the job summary to avoid irrelevant resumes.
Outline all the critical responsibilities that the position requires. Be as specific as possible and highlight all the typical day-to-day activities that the selected candidate will be performing. Mention the reporting structure to give the candidates a better picture of how their job fits in with the whole.
List all the job requirements related to qualification and skills. You can include the number of years of experience required to qualify for the job. If the job requires traveling, then you should mention that the candidate should be willing to travel twice a month or every quarter. Avoid listing too many skills, but don't keep it too short either. As the VP of marketing role is a senior-level position, the candidates will already know the skill set required.
Step 4: Conduct an Interview
Conducting an interview is required to get a sense of whether the candidate has the right knowledge, passion and experience for the job.
Arielle Jackson of First Round Capital says,
"I interviewed a head of marketing candidate with about 20 years of experience for one of the startups I was advising recently. In these cases, I make sure to ask things like 'When's the last time you did X?'. Communicate that you'll need them to do some pretty tactical stuff and see how they respond, asking follow-up questions such as 'How do you feel about doing that? Walk me through how you'd approach it.'"
For instance, if you are a startup, you would require a VP of marketing to handle all marketing and advertisement-related tasks individually. Hence, a team player might not be necessary at this stage. However, suppose you are looking to expand your business presence and groom your marketing team. In that case, you need a candidate who has experience in building an exceptional marketing team. See, both the roles belong to the VP of marketing but which one is more relevant to your company should be decided by you.
Eric Siu, Chairman of digital marketing agency Single Grain, podcast host of Marketing School with Neil Patel, and Leveling Up, has this advice:
"The most important thing to look for [in an interview] when going a little deeper with hiring is someone's ability to give examples. Ask people to give details. If they can't give details and they can't provide examples of what they've done, that's when you know something is off."
Related Content:
* 7 Questions to Make Sure Your Next Marketing Hire Is a Slam Dunk
* Using the Hiring Funnel to Hire the Right People Every Time

VP of Marketing Interview Questions
You should hire people who have the power and confidence to grow the team, not just the willingness to grow as an individual. Teamwork is what makes a company profitable.
Here are some example questions that you can ask in the interview to help determine the right hire:
What was the team size in your previous company?
Can you share any three products for which you prepared buyer personas?
What, according to you, directly impacts conversions – the price of the product or the offer?
What strategies have you applied to improve the customer experience of your products?
How can you build a high-performing marketing team?
If any of your best-performing team members decide to leave the company, how will you convince them to change their decision?
What is your most significant achievement so far?
What would your product launch strategy be for a men's grooming product coming out in the next two months?
What do you think our marketing team should be doing to improve our brand positioning in the market?
What do you love most about your job?
How do you think the company culture impacts its marketing strategies?
How would you rate yourself/your skills on a scale of 1-10?
How would you prepare an omnichannel marketing strategy for a SaaS product?
How do you measure the success of your SEO campaigns?
What pricing framework do you recommend using?
What are the most essential skills you look while hiring members in your team?
What are the top KPIs you use to measure the success of your marketing campaigns?
What are the top three ranking factors of the Google ranking algorithm?
Which channel delivered the highest ROI in your previous campaign, and what changes in the strategy you did after noticing that?
What are the ad extensions you would prefer to use for a company selling artworks?
Which brands, according to you, have the best marketing strategy?
How do you keep yourself updated on the latest marketing trends?
Can you share the most effective method of meeting your conversion goals each month?
What do you find the most challenging in your current role?
What do you do to motivate the members of your team?
Which tools do you use to monitor the social media reputation of a business?
What was your last project failure? How did you handle the situation?
Which market trends are the most critical in the coming years?
What changes do you make in your marketing strategy as your sales grow?
What would be your priorities for the first 60 days after you join the company?
What can you do to increase conversions without increasing the marketing budget?
What do you know about our company? Why do you wish to join us?
What's your idea of driving change in the organization?
Related Content:
* How to Conduct Effective Interviews to Get the Best Hire
* How to Onboard New Hires

Final Thoughts
The marketing VP hiring process can be challenging and stressful. But hopefully, this guide will help you get more clear on what exactly you need and how to accurately describe the job, how to find the right person for the role, and effective questions to ask during the interview process that will allow you to dig deeper and learn more about them. 
The time invested in hiring is worth it because you will start reaping the benefits of a great marketing VP for years to come resulting in more leads, higher profits, better branding, and improved customer retention.