In Chapter 6 of the Ultimate Guide to Blockchain Marketing and Cryptocurrency, we'll show you how to integrate your point of sale and accounting systems to accept Bitcoin and other alternative currencies.
Accepting cryptocurrency as a form of payment on your website is actually easier than you may think. The popularity and growth of digital currency for businesses has made setting up your merchant account, integrating it into your Points Of Sale (POS) system, and making it accounting friendly can be achieved with little tech knowledge and stress.
The exact process varies somewhat depending on the solution you choose to use, and there are dozens out there.

CoinPayments is a preferred solution among business owners and crypto enthusiasts alike for a few reasons:
Supports most of the "big players" in crypto, including Bitcoin and Litecoin

Supports over 130 altcoins (you choose which ones you want to accept)

Low fees compared to credit card processors

User-friendly setup experience
Here's how to go about the setup process with CoinPayments:
Step 1: Set Up Your Merchant Digital Wallet
First things first, you'll need to create an account and then set up a merchant digital wallet.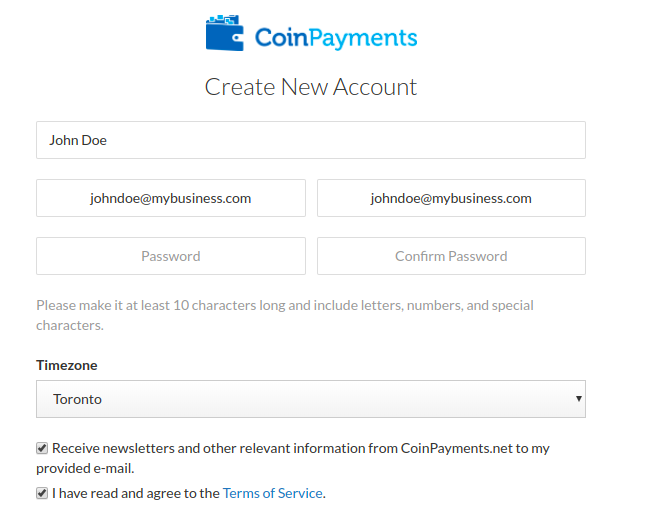 Upon creating the account, the next step is to create the merchant digital wallet.
CoinPayments supports digital wallets for both merchants and consumers, so make sure to choose the merchant option.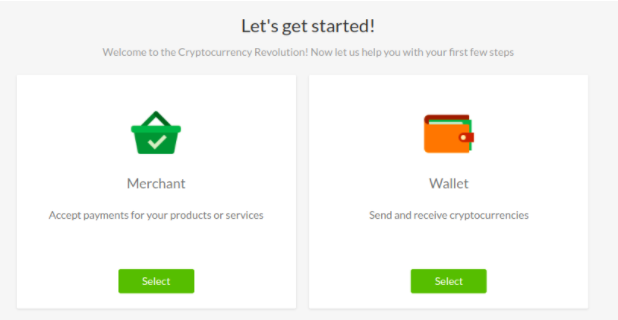 Next, you'll be prompted to select which currencies you'd like to accept.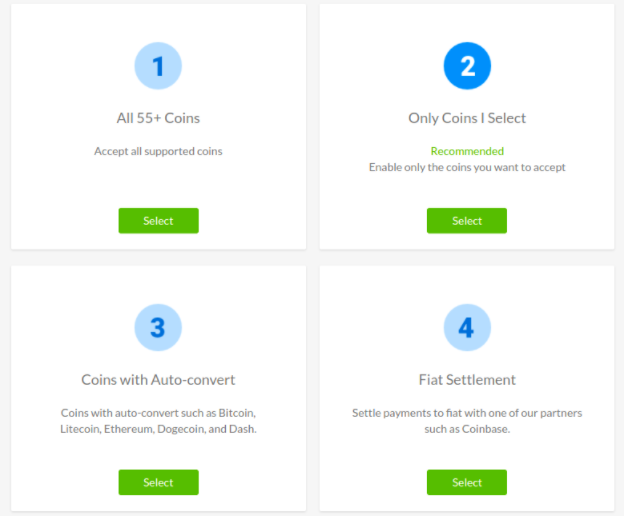 Your merchant digital wallet will have a unique 26-35 string of characters and a QR Code. This allows customers to make purchases by sending payments to your digital wallet.
You can accept one digital currency or several, depending on your personal preference. All transactions are converted to cash, so there is no restriction on the cryptocurrency you'd like to accept for your business.
Step 2: Integrate Cryptocurrency into Your Points Of Sale (POS)
Once you have your merchant digital wallet set up, you will receive a public address, private key, and QR Code. Now you simply integrate them into your POS system, online shopping cart, and invoices, both digitally and physically, using your QR Code.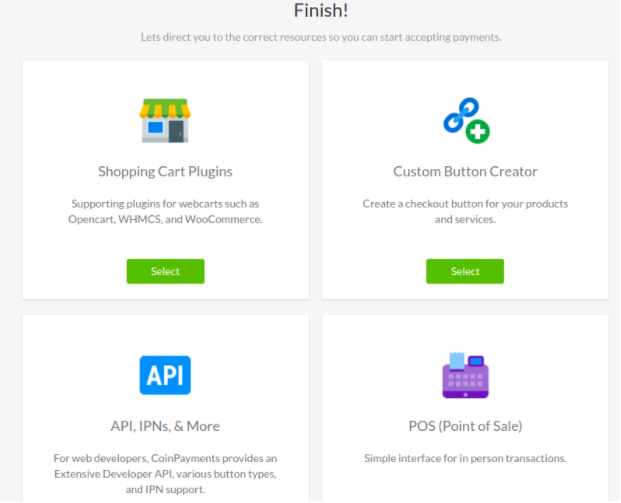 The CoinPayments website offers step-by-step instructions for each type of integration, so don't be intimidated! This portion of setup doesn't need to take longer than an hour for all integrations, and you pick and choose which integrations you need.
Step 3: Make Cryptocurrency Transactions Accounting-Friendly
QuickBooks easily integrates with your cryptocurrency transaction, while most merchant digital wallets will offer support on how to manually import your digital transactions if you don't use accounting software.