Google AdWords, now known as Google Ads, is one of the most popular online advertising platforms, allowing businesses to reach a wider audience and increase their online visibility.
However, managing your ad campaigns can be time consuming, complex and require a certain level of expertise. This is where outsourcing your Google AdWords campaigns comes in.
In this blog post, we'll discuss the benefits of outsourcing your AdWords campaigns and why it might be the right choice for your business.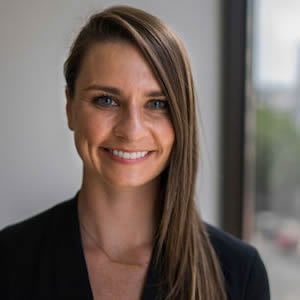 Jacqueline Foster
Demand Generation Marketing, Lever.co
We can count on them to bring new ideas to the table consistently
Two Paths to Approach Google Ads Outsourcing
There are two general paths that brands can take to handle their PPC campaigns:
Assemble an internal marketing team
Outsource the PPC services to an agency
Each has distinct advantages and disadvantages, and it's important to know what you're getting with each.
An in-house team will give you more control over your marketing funnel and a more in-touch perspective of the entire brand's goals and progress. Internal team members may lack agency expertise, but have a more comprehensive understanding of the brand they work for.
Agencies won't understand your brand to the same degree, but they will have a diverse experiential background with numerous industries and can predict stages and patterns of the Google Ads process better than a new internal team.
Dive Deeper: 8 Reasons Why Google Ad Management Is Essential
5 Reasons to Consider Google AdWords Outsourcing
Whether you're a startup, SMB or large corporation, these five points will provide you with some valuable insights to help you make an informed decision about whether or not outsourcing your Google AdWords campaigns makes sense for you.
1) Resources, Software, Tools and Expertise
Part of what makes outsourcing Google Ads a favorable option for small business owners is the fact that paid advertising agencies are equipped with numerous online tools to help streamline strategy development and execution.
They also spend dedicated time studying and researching industry trends, new technology and consumer behavior, as well as getting or updating Google Ads certifications: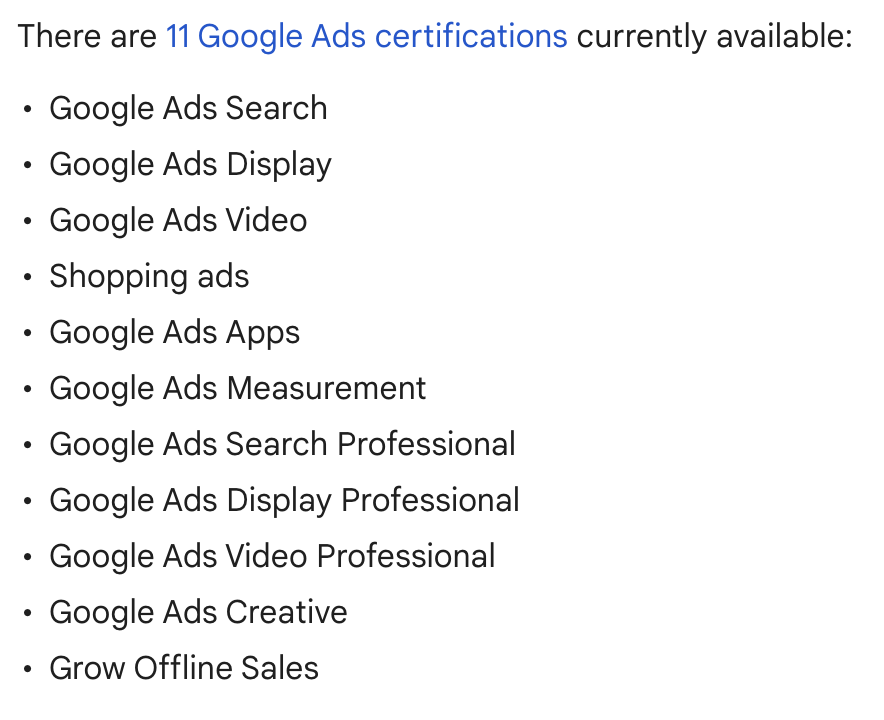 When you think about the software costs that go into optimization, research, sales automation and reporting, the expenses can rack up rapidly. When outsourcing your Google Ads management, you'll have access to all those tools vicariously through your chosen vendor.
Agencies benefit from PPC agency discounts, enterprise software rates, ad spend credits and having the valued Google Ads Partner status; these benefits are then shared amongst clients in the form of PPC services rendered: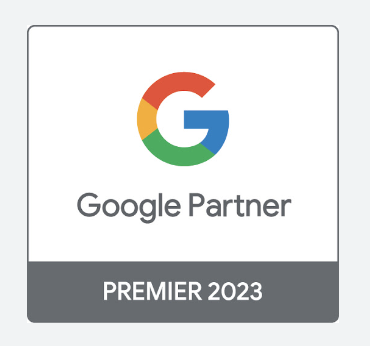 A Google Ads Partner will often be given advertising credits from Google that can be used for new ad accounts, which can help clients offset part of the initial agency fees, creating a win-win for both the agency and the client.
Another benefit of outsourcing is time. Expert PPC agency marketers focus on perfecting their skills so they can accomplish what an internal marketing team can do in a fraction of the time. They're essentially doing all of the rigorous learning and research that your internal marketing team would have to do, except it's not on your dime.
Dive Deeper: 9 Google Ads Trends You Can't Ignore in 2023
2) An In-house Team Can Be Expensive
It might seem attractive to hire a small marketing department to handle your own PPC campaigns, but you have to account for the fact that you'll be paying full-salaried or part-time workers. You have to factor in the various costs (both monetary and time) that go into it, such as:
The time and cost to hire an internal team member
The onboarding and training process (which could be multiple times, depending if your first hire sticks)
Any necessary software tools
Any necessary hardware
The time to develop an internal process, define a new position and decide on measurable goals
The cost of wages and benefits, including health insurance and vacation time
The upfront investment can be huge and it all banks on the hope that the new hire(s) can even handle the challenge. Even if they are truly capable, it will take considerable time to onboard them until they are comfortable with your brand and processes that will make them genuinely effective. This is where PPC outsourcing can save you money and time.
Here's an example:
Let's say you hire a full-time marketer to run your Google Ads campaigns at a wage of $65,000 a year. We'll assume a standard cost multiplier of 1.4 to account for additional expenses like benefits, taxes and other fees, bringing the estimated final cost to $91,000 a year. That breaks down to approximately $1,750 a week, not counting added costs for training, software, hardware, and other tools.
Now compare this with hiring a PPC agency that might charge $150 per hour for billable time on your project. Assuming that they spend 10-15 hours per week on this project, that comes out to around $1500-$2,250 per week for professional services as opposed to $1,750 per week for one in-house employee.
You might think you're getting way less time and attention than a full-time employee, but realize that it's only one employee versus a whole team.
Recall that PPC agencies will have access to an entire squad of strategists, tacticians and technical personnel that will share the billable hours to accomplish what you need. And they do this in a much more efficient way than a single internal team member could. After all, it's what these agencies do 24/7. Their business model is built to be wholly proficient at one aspect of your marketing – that is Google Ad Campaigns.
3) Free Isn't Free with Google AdWords' Assigned Account Representatives
It may feel tempting to run a Google Ad campaign with sole guidance from Google's assigned account managers, but do not be fooled. It's not nearly the kind of support your brand needs.
Advertisers (both outsourced and internal) ought to be cautious of the "free consultation" offered by Google as there are numerous drawbacks to it with little to no upsides: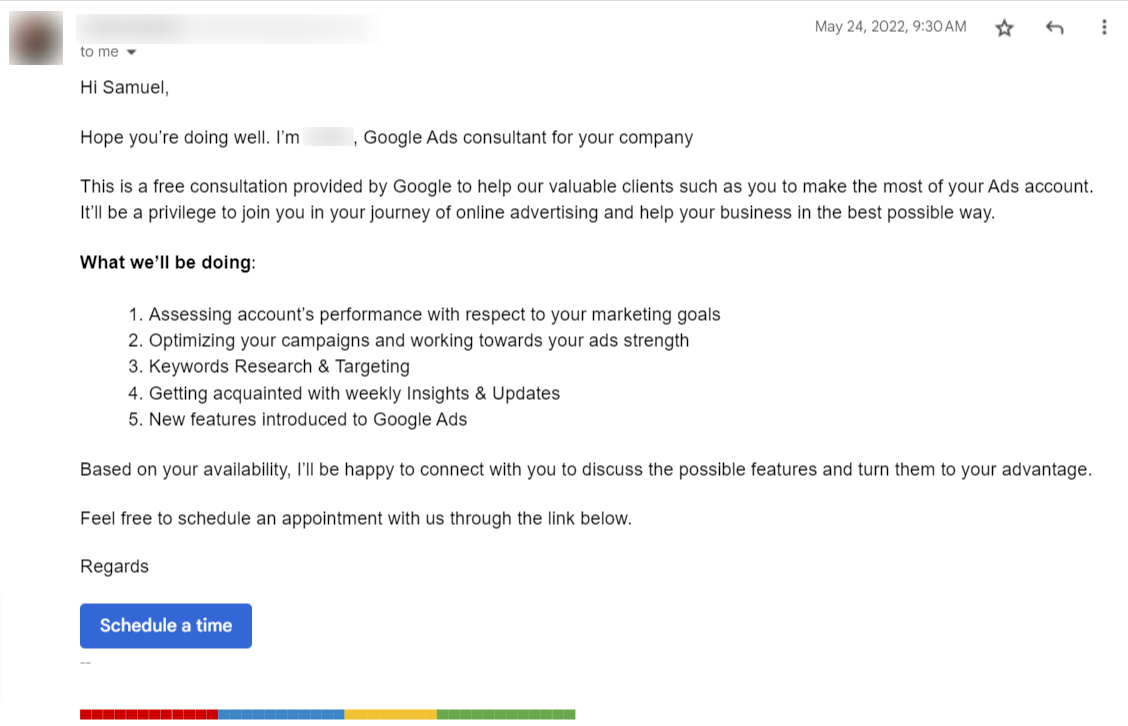 It's not much of an exaggeration to say that you get what you pay for when you receive free Google Ads consulting. Ironically, most Google Ads support representatives only know a fraction of what they ought to, making any help they can provide extremely limited. The rest of their "help" leads you into traps targeting specific keywords that will maximize your click volume without any conversions to show for it.
Not only that, but remember that your Google Ads account manager is on Google's payroll, not yours. Their impetus is prioritizing what's best for Google, not your brand. Your assigned Google consultant is more of a salesperson than an actual consultant. Whether your ad campaign nets you a profit or not, the classic phrase rings true: "The house always wins."
In other words, they're happy to help you spend more to maintain the impression of positive results but care little for your Google Ad account in the long run, nor your ROI. It's about quick wins for them.
This may seem pessimistic, but this reality is drawn from experience and countless situations of clients that come to us frustrated by Google's assigned representatives.
You're better off avoiding it entirely and investing in an individual or PPC agency that actually knows what they're doing.
Related Content: Google Privacy Sandbox: What Does It Mean for the Future of Targeted Ads?
4) Conversion Rate Optimization Through Landing Pages
Another key reason to outsource your Google Ads is that many agencies are able to optimize landing pages to perform better for SEO and PPC campaigns, by leveraging keyword research into the content of the pages.
Even if you have an in-house marketer who can strategize and implement well, they may not always have the technical knowledge necessary to revise and update landing pages optimized for Google Ads campaigns. For instance, they may use heatmaps or similar tools to show what parts of your landing page are actually engaged with:
A capable Google Ads agency will have the technical ability to critique and revise destination pages with the right ad copy to improve conversion rate optimization. This will raise keyword quality scores and drive qualified leads to your website.
An agency will have more agile control to make immediate changes to your brand's website that will cooperate with Google AdWords, such as tailoring ad extensions and keywords to match landing page content.
Some agencies will even go as far as creating customized destination pages per each keyword to improve the relevancy of the page for ads.
Learn More:
* SEO & CRO: How Rankings and Conversions Complement Each Other
* The Ultimate Guide to Creating a High-Converting Landing Page in 2023

5) Focus Your Time and Attention on Your Business
Lastly, you have bigger fish to fry with your business. The marketing arm of your company is important, yes, but if you have minimal marketing experience, it is best to find the right help to promote your brand.
As a business owner, your time is valuable, and managing Google Ads campaigns can be time-consuming and demanding. Outsourcing your ads campaign means letting the experts take care of all the details, from testing and optimizing each one of your ads, to tracking with analytics, to reporting every change with suggestions on how to fix problems or double down on wins.
The time that you save from not having to reinvent the wheel allows you to focus your attention on your core business activities, such as:
Product Development: The whole reason you have a business is to develop and improve products or services that best meet your customers' needs. This involves conducting market research, designing and refining products, and testing new features.

Customer Service: Providing excellent customer service is critical for building long-term relationships with your audience. Small business owners may prefer to respond to customer inquiries and resolve their issues.

Sales Strategy: Developing an effective sales strategy means constantly identifying target audiences, identifying the best channels for reaching potential customers and making outreach calls.

Business Growth and Expansion: Nobody wants their business to stay small forever. Leaving the advertising to the pros allows you to constantly find new markets, develop new product lines, expand into new geographic regions or otherwise grow your business.
By outsourcing your Google Ads, you'll free up valuable time and resources required to focus on developing your product and refining your internal processes. The best part is that the help you get with outsourcing your Google Ads is nearly immediate.
Related Content: A Simple Hack to Combine Facebook Ads and Google Ads
Final Comments on Why You Should Outsource Google Ads Management
Effective Google Ads management is tricky. On the one hand, you don't want to give up control of an aspect of your business, but on the other hand, you can't be pulled in a hundred different directions. While there are upsides to having an internal marketing department, outsourcing PPC services makes a lot more sense for small- and mid-sized businesses.
Unless you have someone internally who you know can carry the torch with your marketing initiatives, outsourcing your Google Ads campaigns to a qualified agency with a proven track record is worth exploring.
Ready to see how outsourcing your Google Ad management to an expert agency can help your business earn more revenue and achieve your key priorities? Click the orange button below to request your free consultation! 👇