If there's one attribute that characterizes SEO practitioners, it is resilience. Google constantly makes changes to its algorithm, rendering months-long efforts useless after their new ranking factors shift.
It's no wonder then that industry experts obsess about the latest SEO trends that arise. Each major update — e.g., the Maverick update, the BERT update, etc. — brought new practices that transformed SEO. And 2021 has not been an exception.
Keep reading to learn about the latest SEO trends.
---
---
6 SEO Trends You Can't Ignore in 2023
Is SEO still relevant in 2023 (or 2022)? Absolutely. It's gotten more sophisticated, its focus has changed (from keyword stuffing to user intent), and it's harder to rank in the Google SERPs. But it's definitely here to stay.   
So let's take a deep dive into the six most significant SEO trends that you'll need to get a leg up on for next year (if only the first and second quarters before Google changes things again!).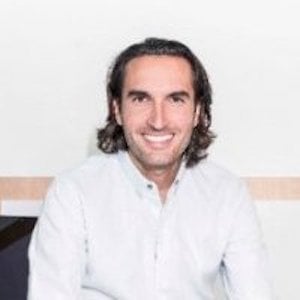 Yaniv Masjedi

CMO, Nextiva

Their expertise has helped Nextiva grow its brand and overall business
Trend #1: Algorithms: Goodbye BERT, Hello MUM
With the launch of BERT (Bidirectional Encoder Representations from Transformers) in 2019, Google's algorithm became increasingly capable of understanding the relationship between words and the intent behind a search query.
BERT came as a new approach that allowed Google to serve voice assistants users. People were no longer typing search queries; they were speaking them. The way people communicate is much more conversational and fluid, so Google had to adapt its algorithm appropriately with the help of NLP and AI technologies.
But BERT was only the beginning. During the Google I/O 2021 conference, the company announced a new model for interpreting and servicing its users; they called it Multitask United Model, or MUM.
According to Prabhakar Raghavan, Head of Search at Google:
Google's new Natural Language Processing Model is "1,000 times more powerful [than BERT] and can multitask in order to unlock information in new ways."
MUM can analyze video, images and text from 75 languages that answer complex search queries:
Put simply, MUM is an AI model that can understand the user's feelings, context, abstractions and intent, from which it provides relevant answers that are unique to the user's query. With the help of MUM, users won't need to make multiple queries until they find the right keyword that gets them the desired answer.
Instead, Google will provide them with the results they want with one conversational query.
MUM's multimodality means that users can combine text, images and voice to receive relevant results for their queries. As Pandu Nayak, Google VP of Search, explains:
"Eventually, you might be able to take a photo of your hiking boots and ask, 'can I use these to hike Mt. Fuji?' MUM would understand the image and connect it with your question to let you know your boots would work just fine. It could then point you to a blog with a list of recommended gear."
To get a better idea of how MUM works, take a look at the first four minutes of Prabhakar Raghavan' presentation:
As of August 2021, MUM is still in testing. However, we should expect to see it working soon. Until that happens, we can't be sure of its power and effectiveness; we can't know how it will affect the search results.
But if it's going to be similar to BERT, we can imagine an even stronger emphasis on authority signals (EAT) and an answer-centric approach to content.
Learn More:
* 4 Ways to Signal to Google that You're an Expert Content Creator 
* How to Write Content for People and Optimize It for Google 
* The Effects of Natural Language Processing (NLP) on Digital Marketing

Trend #2: LaMDA: Google Wants to Talk to You
When it comes to SEO trends, I'm sure you have heard a lot about voice search and the importance of optimizing for user questions. Google has only begun changing its algorithm to please the latest voice-based technologies — now, it wants to be able to talk to you.
(And no, Google's plans have nothing to do with creepy talking robots. Yet.)
During the Google I/O conference, Google also unveiled LaMDA (Language Model for Dialogue Applications). As its name suggests, LaMDA is a machine-learning model designed for dialogue and built on Transformer, Google's own neural network architecture.
According to Eli Collins, VP of Product Management, and Zoubin Ghahramani, Senior Research Director, LaMDA is an architecture that:
"produces a model that can be trained to read many words (a sentence or paragraph, for example), pay attention to how those words relate to one another and then predict what words it thinks will come next. LaMDA was trained on dialogue."
If MUM is all about discerning people's emotions and intent behind their search queries, LaMDA wants to have a conversation and provide results based on what users feed it:
LaMDA is only a part of Google's entire strategy. You can expect bigger and more advanced AI models that use conversational queries to find pages and rank them. If you haven't started optimizing your website for voice search, the time is now. 
Learn More: VSEO: How Voice Search and Conversational AI Are Changing SEO
Trend #3: Shopping Graph: Google Takes Online Shopping Seriously 
In the COVID-19 pandemic, online shopping became the only option for consumers. Unsurprisingly, Shopify's financial results surpassed everybody's initial expectations while Amazon fared similarly.
Until recently, Google's online shopping capabilities haven't been strong. Their Shopping search engine had existed for a long time but never became as popular as Shopify or Amazon. Now, Google seems to have finally taken online shopping seriously.
First, Google recently announced the launch of the Shopping Graph, which is a:
"dynamic, AI-enhanced model that understands a constantly changing set of products, sellers, brands, reviews and, most importantly, the product information and inventory data we receive from brands and retailers directly — as well as how those attributes relate to one another."
According to Bill Ready, the president of Commerce and Payments, the Shopping Graph "works in real-time so people can discover and shop for products that are available right now."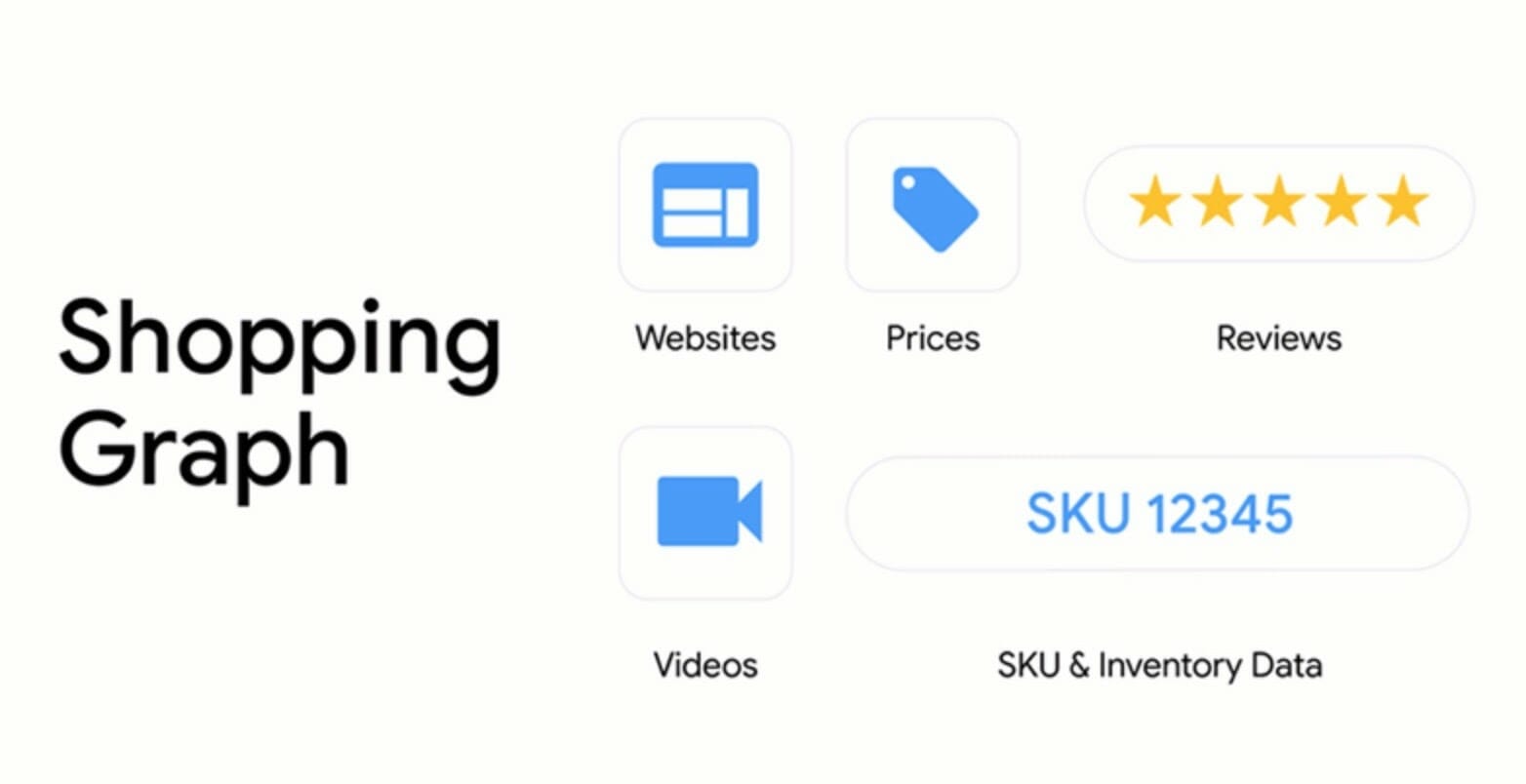 Google also expanded its partnership with Shopify, allowing its 1.7 million merchants to feature their products across Google's ecosystem, leading to a "70% increase in the size of our product catalog and an 80% increase in merchants on our platform."
Open Cart Tabs
Google also introduced a new Chrome mobile feature that shows your open carts whenever you open a new tab: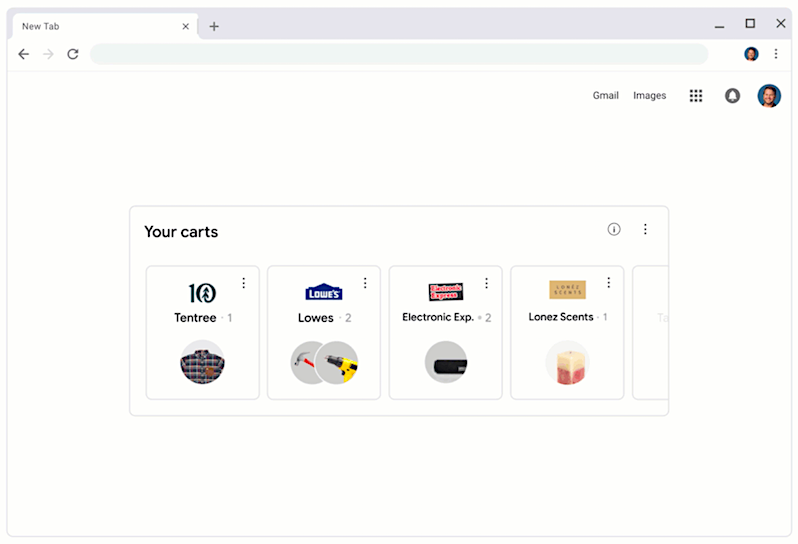 Linked Loyalty Programs
What's more, Google will also let brands link their loyalty programs to their user's accounts. With this new feature, brands will be able to reward their most loyal users across Google's ecosystem: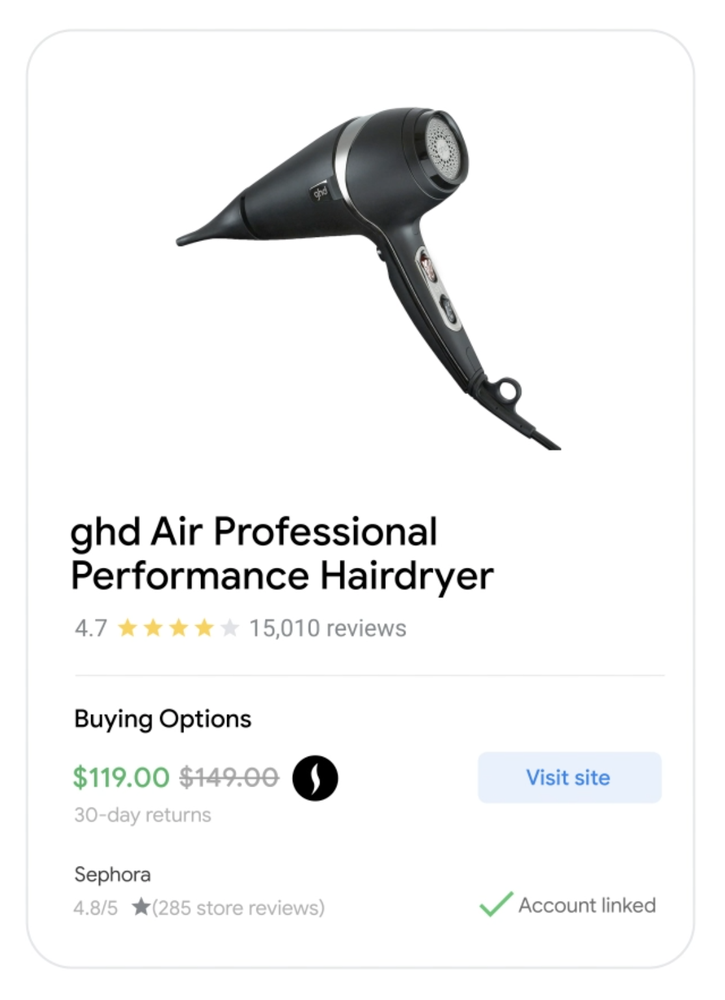 Find Great Deals
In July, Matt Madrigal, VP/GM of Merchant Shopping, explained that they had seen a 50% increase in searches for the keyword "discount code." Google consequently launched a new feature for its Shopping tab that showcases the latest deals across retailers for shopping-related keywords (for example, "backpacks"):
Relevant Retail Deals
In October, Google Search will also highlight the most popular Black Friday and Cyber Monday deals. Search queries like "Black Friday deals" or "Cyber Monday sales" will show a new section with relevant deals next to other related sales information:
Affordable Picks Carousel
In August, Google started testing an "affordable picks" carousel on mobile searches that features the query "cheap":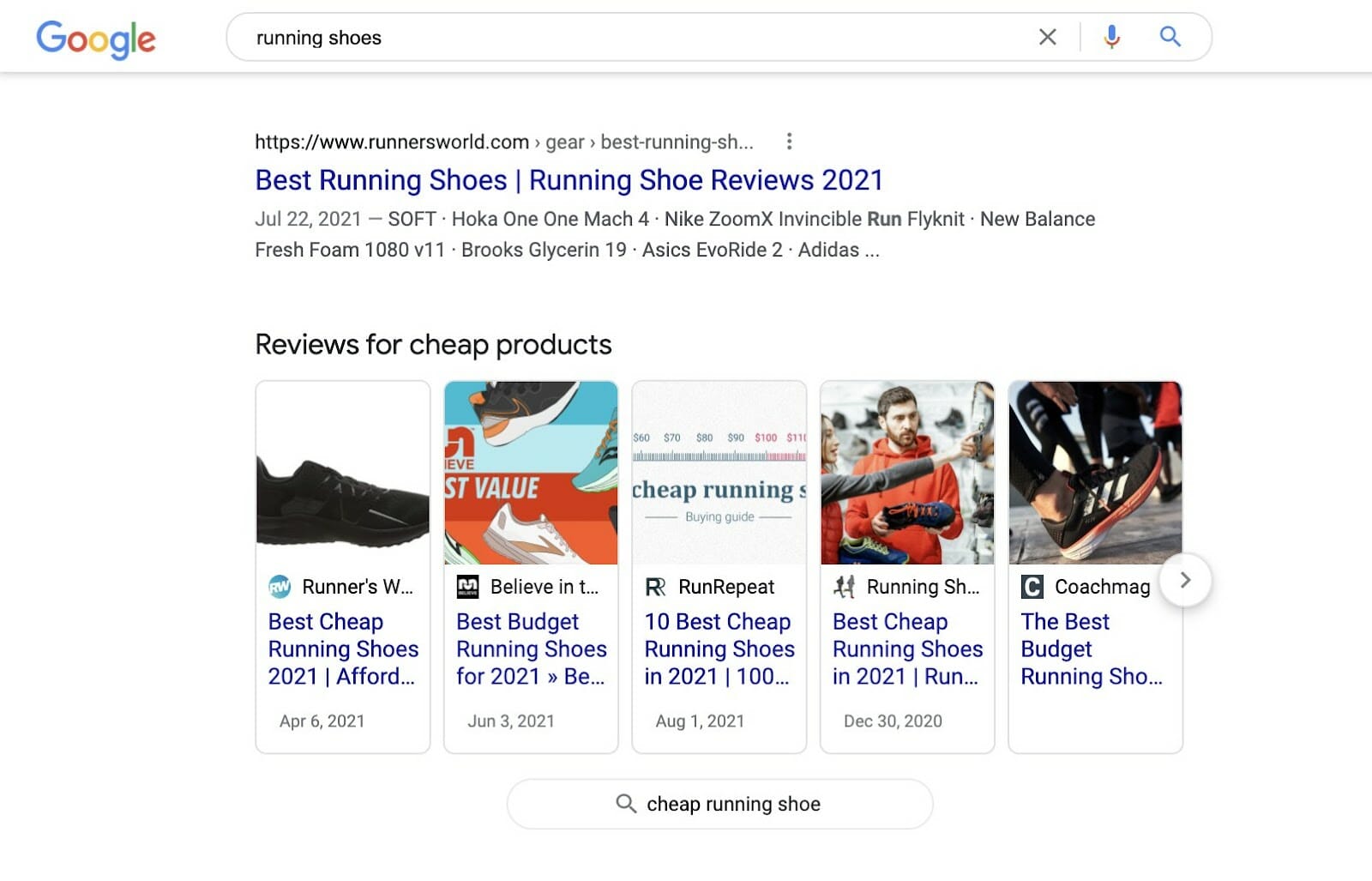 If I'm overwhelming you with this news, please forgive me; I'm just trying to make a point: Google is taking shopping seriously.
Since most of these will be launched by the end of 2023, we still have yet to see what results online retailers can expect. On our end, we couldn't be more excited for the suite of tools e-commerce companies will be able to play with soon. And who knows? This may be the beginning of a much stronger e-commerce era for Google.
Trend #4: Passage Ranking: Can't Rank a Whole Page? Then Rank an Excerpt
Ever since search engines came into existence, the most sought-after goal of any SEO expert is to rank their page number one for any search query. In recent times, achieving this feat has become harder due to the newer "zero-rank" position and the increased number of snippets vying for the top position.
Fortunately, Google has created a solution for frustrated SEO practitioners who still want to get at the top of a search engine result.
Late last year, Google announced the creation of "passage indexing," which allows a page to rank for a specific passage instead of the whole page. In February 2021, "passage ranking," as they now call it, went live: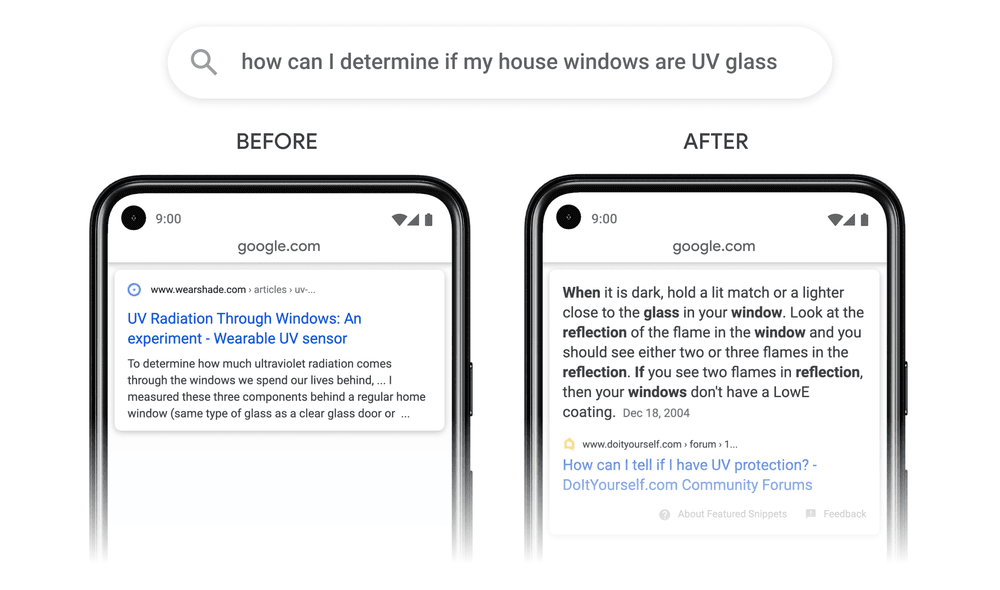 Google has said that their algorithm would look at some of the "stronger signals about a page – for example, page titles or headings – to understand what results were most relevant to a query."
Prabhakar Raghavan said that their latest passage-based indexing will affect 7% of search queries across all languages when fully rolled out globally.
For now, there isn't much information regarding the best ways to rank for a specific passage. In fact, passages are almost the opposite of a keyword — they are highly volatile and context-specific.
As Google's reps have said, to rank for a passage, it's best to work on traditional signals like page titles and headings. Even if the implications for your SEO strategy are yet to be seen, it's good to know passages are now a thing. 😋
Trend #5: Suggested Clips: Optimize Your Videos to Create Key Moments
We have spoken at great lengths about the importance of video marketing for traffic acquisition and lead generation, another popular SEO trend of late. However, recent changes have given video marketing a whole new meaning that positively impacts your SEO strategy.
During Google I/O, John Mueller, Google Search Advocate, announced the launch of two new video structured data types that you can use to gain a piece of the "Suggested Clips" tab from your videos:
The new structured data allows you to create key moments from your videos.
With the launch of key moments in 2019, Google started showing video excerpts with timestamps and titles within their search engine — but they built key moments automatically from YouTube videos. The new structured data types launch gives you the ability to define the timestamps and labels for your videos: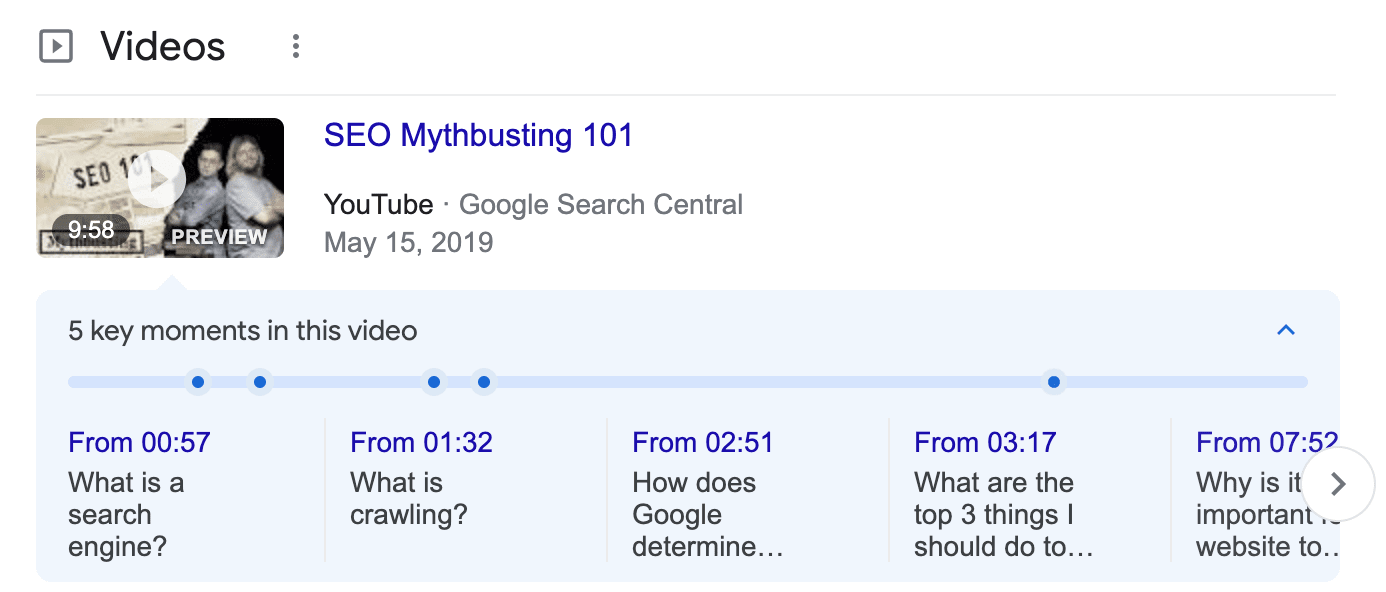 Historically, videos have been a "nice-to-have" part of a broader SEO strategy mostly used for increasing engagement and content consumption. With these two changes, videos will play a critical role in ranking for competitive terms, regardless of whether you host those videos on YouTube or your site.
To implement these new structured data types, check out the following guides from Google:
Here's the full presentation if you are interested in learning more about these new changes:
Related Content: 9 SEO Areas to Focus On to Boost Your Video's Visibility
Trend #6: Core Web Vitals: UX Takes a Whole New Meaning
The days of optimizing a page for a keyword and building links to it as the main way of ranking it are long gone. Well, SEO still depends significantly on on-site optimization and link building, but they're not the only things that matter anymore.
One new member of the ranking factors family is page experience, which Google defines as: 
"a set of signals that measure how users perceive the experience of interacting with a web page beyond its pure information value."
When they announced the update in May 2020, they said they would gradually make the changes, hoping to finish the reforms by the end of August 2021. Now that the time is up, Google has launched the full update to its algorithm.
The most prominent element in its new page experience update is Core Web Vitals, a set of metrics that measure a page's load speed from a user experience perspective:
Largest Contentful Paint (LCP): Measures loading performance. Google recommends aiming for an LCP under 2.5 seconds after a page starts to load.
First Input Delay (FID): Measures interactivity. Google recommends an FID of less than 100 milliseconds.
Cumulative Layout Shift (CLS): Measures visual stability. Google recommends a CLS score of less than 0.1.

Google combines Core Web Vitals with other factors such as a page's mobile-friendliness, its use of the HTTPS protocol, and the lack of intrusive interstitials as the full set of measures that put user experience at the top of their algorithm: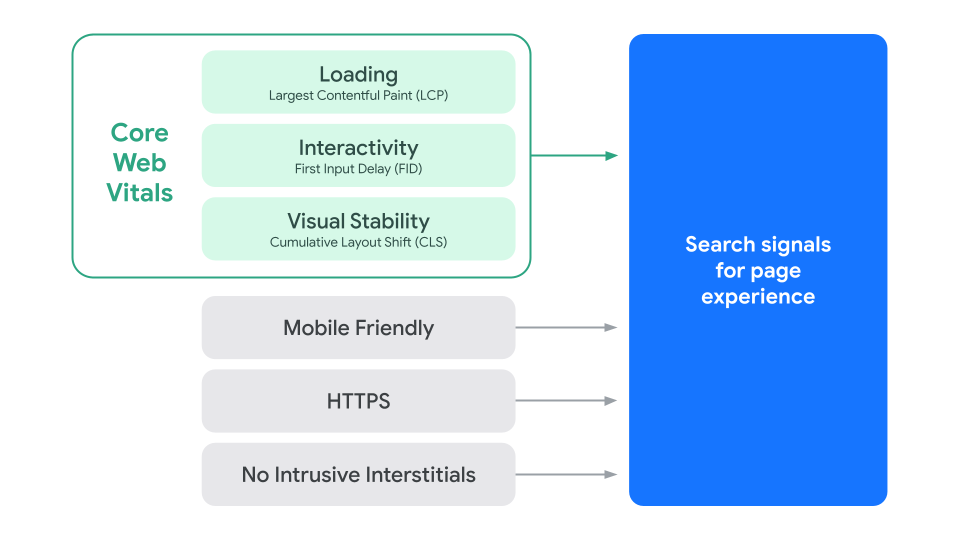 In a user experience-centric world, you will be forced to optimize your site to meet the recommended Core Web Vitals scores. The other three recommendations are likely well known to you, so at this point, it may seem like redundant to mention them.
However, if you haven't made your website mobile-friendly nor HTTPS secure, this is the time to do it because Google won't wait.
Related Content:
* 7 UX Lessons to Apply to Your Content Campaigns
* How to Prepare Your Site for the New Page Experience Update

Last Words on SEO Trends
2021 has been an exciting year for SEO practitioners. Although most of the changes came from announcements made in 2020, the changes show an increasing focus towards AI-based results that blend pages, video and other media.
UX matters more than ever, and only marketers who are capable of looking beyond the technical qualities of their SEO work will be able to succeed.
If you have read this far, these six SEO trends are an opportunity to differentiate your site from the rest and make the most out of the competitive SEO world we're living in!
---
More 'Trends' Content:
* 9 Google Ads Trends You Can't Ignore in 2023
* 14 Instagram Trends You Can't Ignore in 2023
* 11 Email Marketing Trends You Can't Ignore in 2023
* 6 Customer Service Trends You Can't Ignore in 2023
* 7 Social Media Marketing Trends You Can't Ignore in 2023
* 8 SaaS Marketing Trends You Can't Ignore in 2023
* 5 E-commerce Trends You Can't Ignore in 2023
* 9 Podcast Trends You Can't Ignore in 2023
* 4 Amazon Ads Trends You Can't Ignore in 2023
* 10 PPC Trends You Can't Ignore in 2023
* 5 Facebook Ads Trends You Can't Ignore in 2023
* 9 Influencer Marketing Trends You Can't Ignore in 2023
* 7 Business Intelligence Trends You Can't Ignore in 2023
* 42 Digital Marketing Trends You Can't Ignore in 2023