How to Optimize Your Website for Voice Search and Wearable Tech
Marketing analytics company comScore estimates that by 2020, 50% of all Internet searches will be done via voice. Not only is voice search gaining prominence every day, but consumer purchase trends for smart speakers, wearable tech and other IoT devices is on the rise as well.
In other words, we are rapidly approaching a voice-first world when it comes to searches, much like how we moved into a mobile-first world recently. Because the way that consumers search is changing (yet again), this means that we must re-optimize our businesses, content and websites to keep up.
But before we get into the specifics, let's start with some data on how optimizing your website works in today's world — and practices that we will possibly have to let go of, sooner rather than later.
3 Ways that Optimizing Your Website Works in 2018
1) Natural Language over Keywords
Typing in a query on search engines like Google have largely made us change our search behavior to input keywords over syntactical text for well over a decade. We were taught that "matterhorn + vacation + plan" was the right way to search on Google, and not something elaborate (and natural) like "suggest a summer 2019 vacation plan to the Matterhorn".
However, with voice searches resembling the latter more than searches that contain disconnected keywords, the search game has changed. The folks behind search engines and voice-assistant-powered devices have realized how they can use Natural Language Processing to extract keywords from such searches.
This means that SEO-ers also need to change the way they optimize so that they can get their results to show up on page one of the SERPs for voice searches.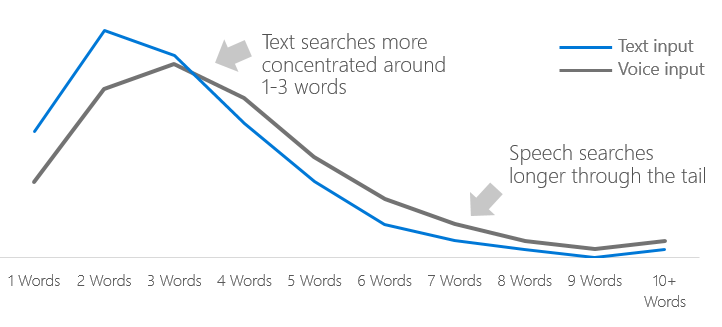 Since voice searches tend to have longer word counts than text searches, it is suggested that using long-tail keywords is the right way to go about this (but more about that later).
Learn More:
2) Be Less Technical
Content has been an integral part of SEO for a long time now. Content marketers and copywriters are often caught writing things that might not be particularly easy to grasp by the average person, and this may just need to change with the rise of voice search.
Backlinko's study of 10,000 Google Home (smart speakers that use voice commands) results notes that the average content in a voice search result was written at a level that even a ninth grader could understand:

Google apparently pays more attention to catering to the masses than most of us previously thought. The mammoth search engine wants the content provided to be easily understood by most users. This means that if you want to appease both Google and the people you are trying to reach, ditching the practice of being too technical and replacing it with the customer's voice is more important than ever.
3) Partner with Amazon
This is not necessarily something that users weren't doing in the past, but the rise in sales of Alexa-powered Amazon Echo devices seems to have tipped the scales in favor of those who have partnered with Amazon.
This is important only if you own e-commerce companies or businesses that sell on Amazon, but it seems that Amazon's recommendation of products, dubbed "Amazon's Choice", caters to the best — even over #1 bestsellers, in fact.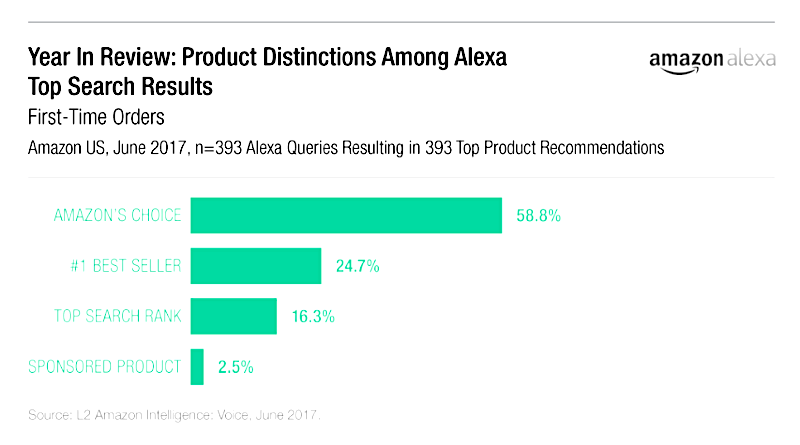 Those are just some of the many changes that voice search will likely bring into the field of SEO.
So, in an already ever-changing landscape, what do search engine optimizers need to do to ensure that they are prepared to take on the voice search revolution?
5 Ways to Optimize Your Website for Wearable Tech and Voice Search
Step 1: Get Listed Online (if You're a Local Business)
If you are not a local business, then you can skip ahead to the next step of this guide.
If you are a local business, then making sure that you get listed online is the most important thing you need to do to prepare for the voice search revolution. Owing to the fact that wearable tech products have limited display sizes, in addition to the fact that smartphones using voice assistants such as Siri and Google Assistant cannot show you as many results as a Google text search, your website does not always show up on search results, especially if it is a local business.
Instead, smartphones and other smart devices choose to show business listings first, since they understand that users are trying to find companies with local intent.
Local online business listings generally carry a link to your website, and this link not only helps more people find you, it also works as an authoritative ranking signal to your business' website.
Click To Tweet
Although this first step to optimizing your website does not technically focus on the website itself, this is an important step and exactly what you need to if you want to move ahead of your competitors. If you think that this will be too time consuming a task for you, use a listings and reputation management tool like Synup to get the job done: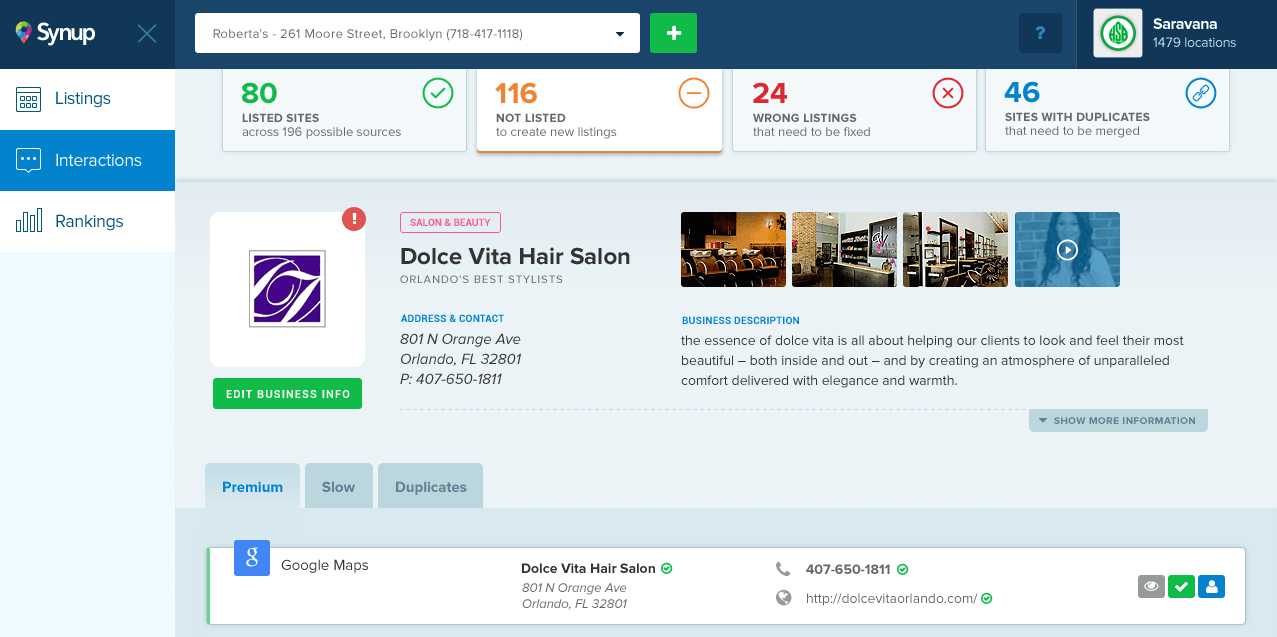 Learn More:
Step 2: Reduce Page Loading Time
Page loading speed has been a ranking factor for quite some time now, and it's going to matter even more in the future.
As we saw earlier from the Backlinko study, websites with content that is easier to comprehend were deemed a better fit for ranking on top of Google Home searches. Another characteristic that was found to be favored by Google Home searches was the loading time of the website's pages.
There are a lot of ways to make sure that your website's page loading time remains low. You can: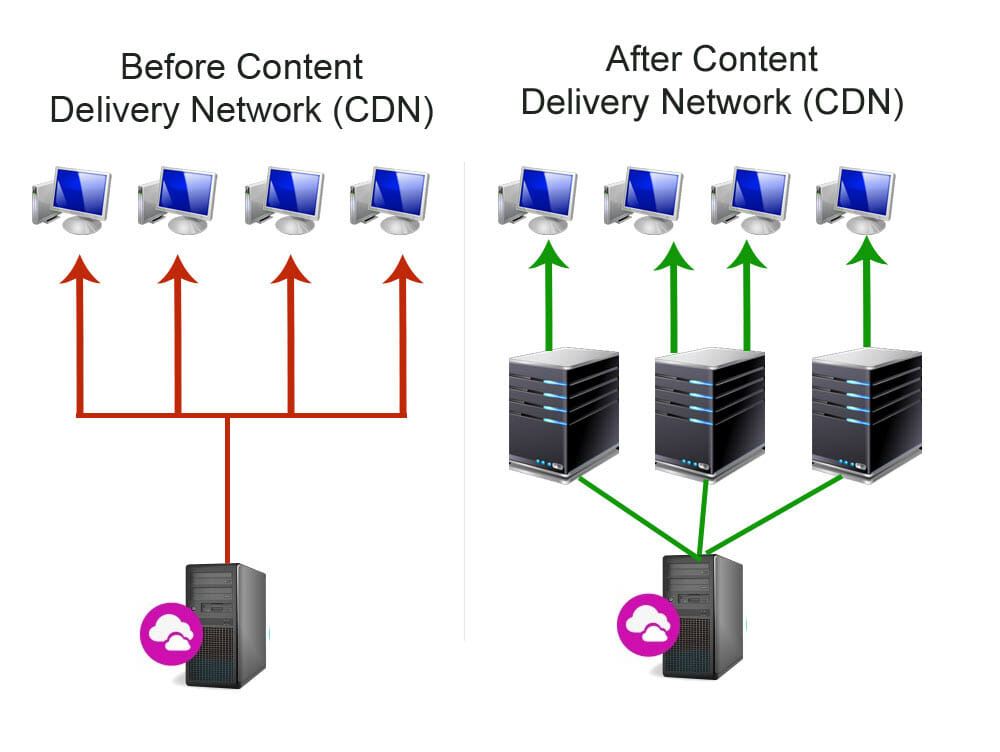 Google conveniently has a tool called PageSpeed Insights to help website developers and SEO-ers measure their site loading time and reduce it for better optimization.
Step 3: Use Long-Tail SEO
Capturing long-tail SEO as a venue for optimizing for voice search is probably one of the best ways of preparing for the world of wearable tech and voice search. This is primarily owing to two reasons: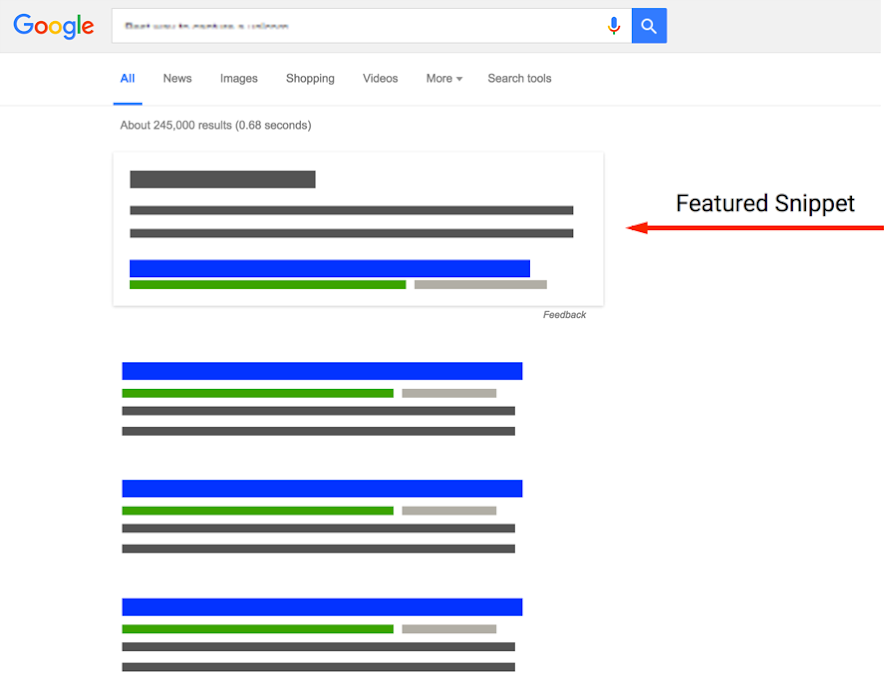 Long-tail SEO and content in general is hardly a sprint. If you're all set to take on the voice-driven world, then creating content optimized for long-tail keywords needs to be an integral part of your SEO strategy.
Learn More:
Step 4: Write More Local Content
Research shows that 22% of voice search queries are for local content: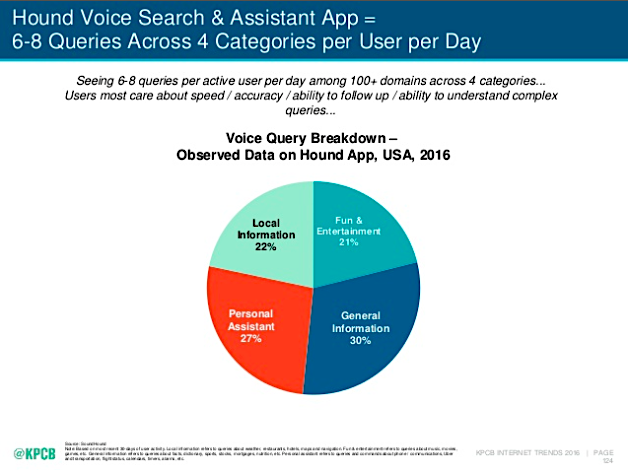 Much like what we spoke about in step #1, it is important to cater to this need of people by producing as much locally relevant content as you'd like to improve your voice search SEO. Just as you would optimize for long-tail keywords, your content strategy needs to include local content starting from keyword research to rank tracking if you want to jump on the voice search SEO train at the right time.
Even though it would help greatly, your business does not need to be a local business necessarily for you to write local content. You can still dish out tons of local content that can drive relevant traffic to your site based on the industry to which you belong. If you've never done this before, check out this blog post by Boostability.
Learn More: The Complete Guide to Local SEO
Step 5: Use Structured Data Markup
By now, you've probably figured out that voice search results hinge heavily on things like featured snippets and business listings to deliver quick results to customers. This is solely owing to the fact that these types of data are available as direct responses to customer questions on voice search.
Something that works along the same lines to provide accurate and rich data to customers about a website or a business is structured data markup. In case you've never heard about structured data markup or schema, check out this article.
In a nutshell, structured data on schema.org was a joint initiative by all the major search engines to help websites provide relevant results and more information to users. Structured data allows you to get more info about events, menus, price range, etc. from a business directly on search engines, allowing them to use this data whenever users need it.
Structured data helps search engines read and present information about your website in a much quicker and more efficient manner, so it's a win-win for both the business and the searcher.
Google has a Structured Data Markup Helper tool to help website optimizers and business owners get it done easier. You can use this step-by-step guide to tag and create website schema that will help you do this in a jiffy.
Learn More:
Final Words
That brings us to the end of the top five things you'll need to do to prepare for the voice-enabled world that we'll be living in soon.
While voice search SEO is a little different than traditional SEO, it still follows most of the basic SEO principles — though a strong understanding of the specific things you need to do for voice and wearable tech search will ensure that your website is properly optimized.
This also involves optimizing your website for mobile SEO and diving deeper into other SEO basics to sure that they're all in place.