YouTube TV Now Available in 10 More Cities
Barely six months after announcing YouTube TV, Google is now bringing its $35-a-month live streaming service to 10 more cities, making the total number of cities 15.
As of July, the service is available in Washington D.C., Houston, Dallas, Dallas-Fort Worth, Miami-Fort Lauderdale, Charlotte, Orlando-Daytona Beach-Melbourne, Atlanta, Minneapolis-St. Paul and Phoenix.
Back in April, the search giant delivered on its promise to launch the service "soon" by rolling it out in five major U.S. cities: New York, Los Angeles, Chicago, Philadelphia and the San Francisco Bay Area.
Recent News: Instagram Competes with Snapchat by Offering Advertisers Free Ad Space
An Easy Alternative to Traditional Cable TV
According to Google, YouTube TV subscription service is an alternative to traditional cable TV.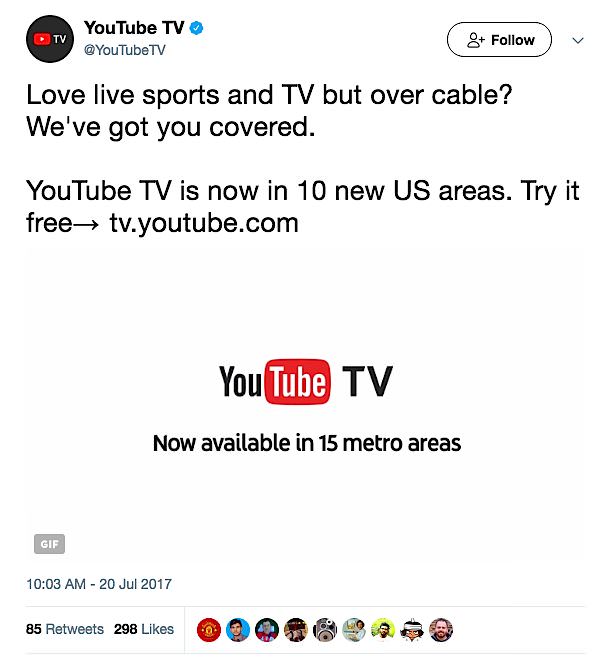 YouTube takes several popular U.S. cable channels like ABC, CBS, Fox, NBC, CW, SyFy, ESPN, Disney and 40+ more and integrates them into a single app. At $35 a month, subscribers can enjoy these channels live from six accounts on a maximum of three devices streaming simultaneously.
Although completely taking over the large cable industry will take some time, YouTube TV has made a start and will continue to roll out in different regions.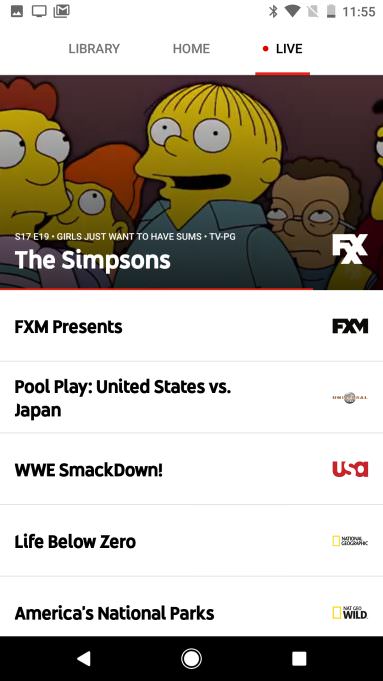 Screenshot shared by Greg Kumparak
YouTube TV Is Already in Nielsen's Ratings
On July 25, Nielsen Holdings announced that it will now be including both YouTube TV and Hulu Live TV viewing in its U.S. TV ratings. The company says that all programming on the two services that contains the same commercials that ran when it was aired on television will be included in the ratings, regardless of the device used or whether it was viewed on DVR or live.
This is an effort to capture the shift from traditional viewership to laptops and smartphones.
Recent News: Amazon Launches Spark for Customized Customer Product Discovery
As CNET notes, offering all four local networks – CBS, ABC, NBC and Fox – in all the cities (except for Dallas which doesn't get ABC) does give YouTube an upper hand over its four major competitors: DirectTV Now, PlayStation Vue, Hulu Live TV and Sling TV.
However, in terms of coverage, YouTube TV lags significantly behind its rivals who offer their services nationwide (except for Sling TV).