Thanks to the genius Barbie movie marketing strategy, this film has been a cultural phenomenon since its release, grossing over $162 million in its opening weekend (the biggest opener of 2023 so far). This success is due in part to the film's strong marketing campaign, which has been praised for its creativity, inclusivity and engagement.
The lead-up to the film's debut was nothing short of a marketing masterclass, as it almost seemed like everywhere you looked, Barbie promotions were present in some shape or form.
In this post, we're going to take a deeper dive into the bones of the Barbie movie marketing strategy to see why it worked so well and how you can emulate the best parts of it for your own marketing plan.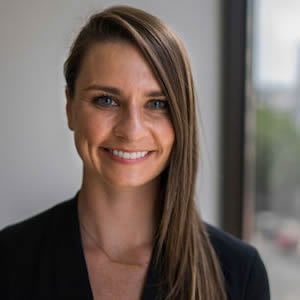 Jacqueline Foster
Demand Generation Marketing, Lever.co
We can count on them to bring new ideas to the table consistently
The Two Main Components of the Barbie Movie Marketing Strategy
Distilled down to its simplest interpretation, the Barbie movie's promotional campaign boils down to two broad categories, which Warner Bros. pulled off masterfully.
1) Social Media
The first notable aspect of Barbie's marketing campaign is its systemic and homogenized use of social media.
The film's official accounts have been active on platforms like Instagram, Facebook, TikTok, and X (the platform formerly known as Twitter), sharing behind-the-scenes content, trailers and other promotional materials: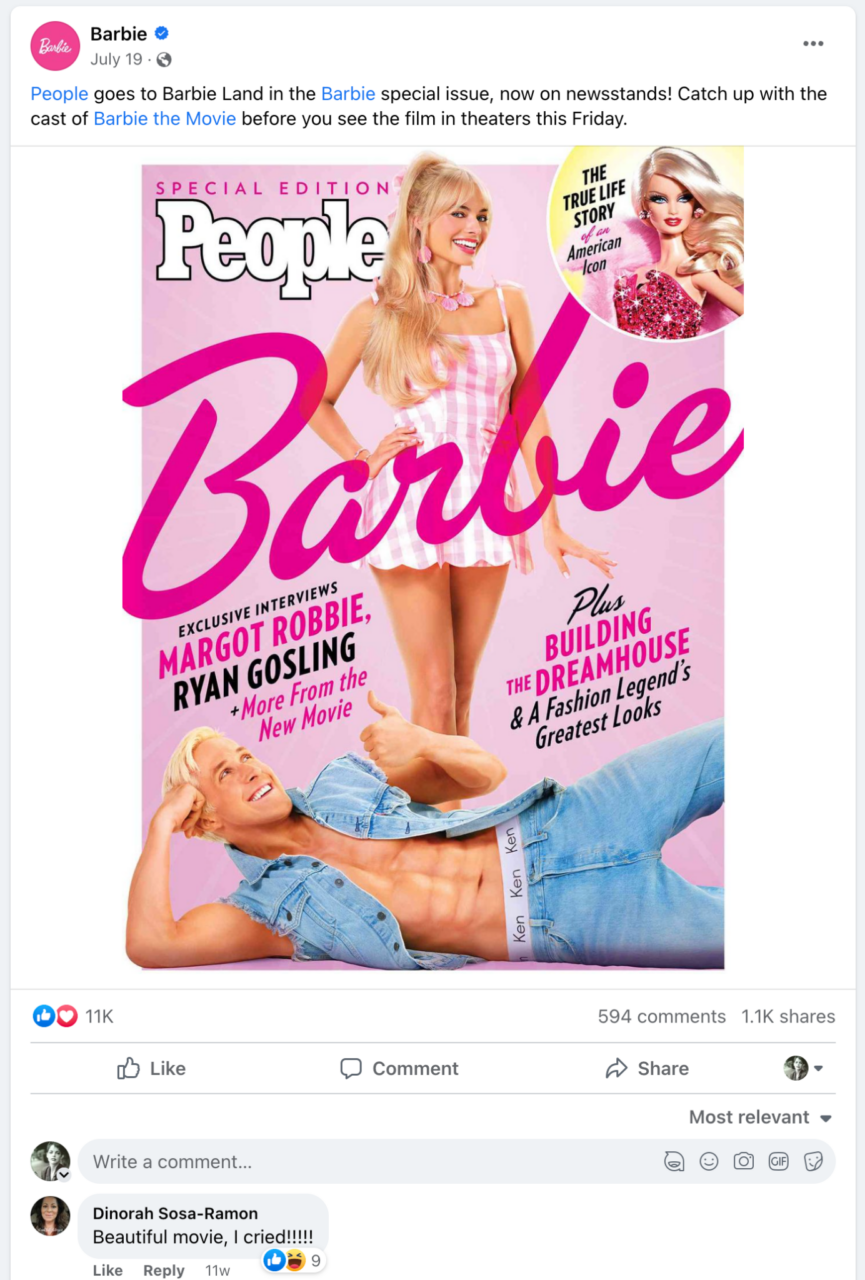 The campaign also featured a number of influencers and celebrities, who helped generate excitement for the film by creating a cascading stream of inspired memes based on the likeness of the film's earliest promotions.
The film even had its own selfie generator, which allows fans to create their own Barbie-inspired avatars. Personalities like Taylor Swift were superimposed into Barbie's place, as well as characters from Everything Everywhere All At Once: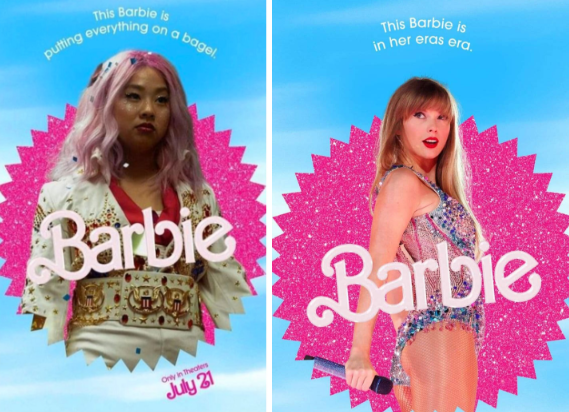 2) Collaboration
Another key element of the Barbie marketing campaign has been its focus on collaboration. The film has partnered with a variety of brands, including:
Airbnb
Airbnb was one of many brand integration strategies with the upcoming film: "While Barbie is away, Ken is listing his room in her iconic Malibu DreamHouse on Airbnb…. Ken is inviting two lucky guests to stay in the newly revamped Malibu DreamHouse in all its Kendom glory.":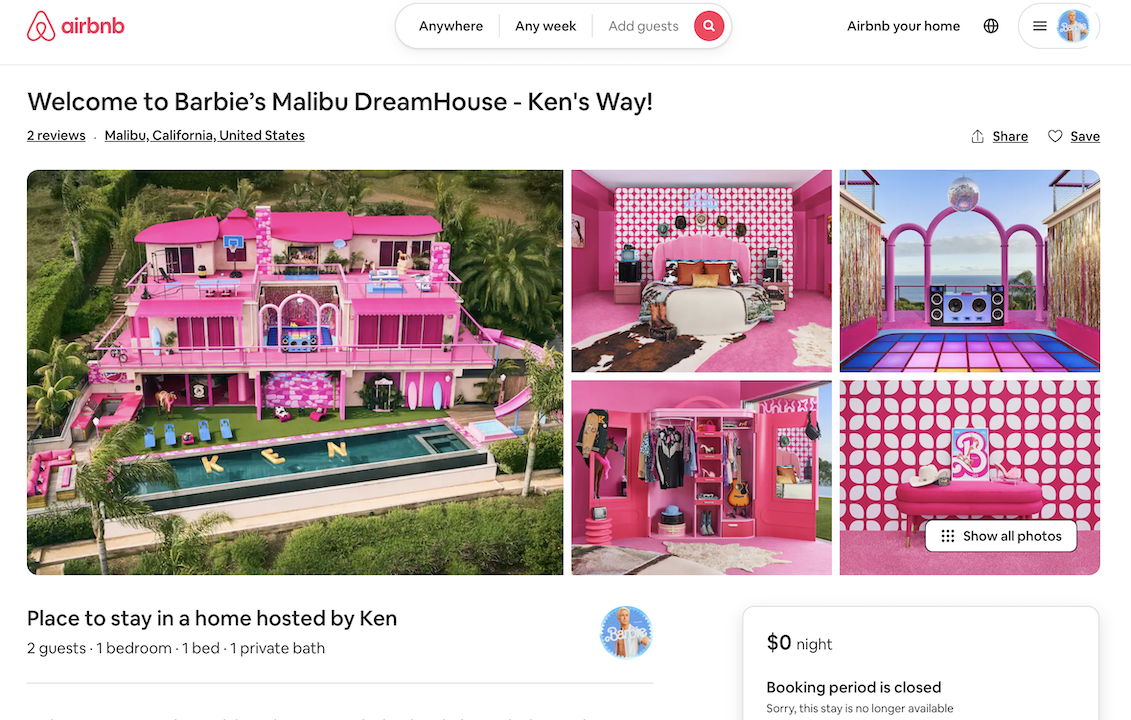 Forever 21
Debuting a line of apparel dedicated to the film, Forever 21 partnered with Mattel and Warner Bros. to deliver Barbie-styled clothing. The collection featured a range of clothes – like hot pink crop tops, rhinestone-encrusted water bottles and marble rectangle sunglasses – that captured the essence of the character's timeless glamour and modern-day relevance.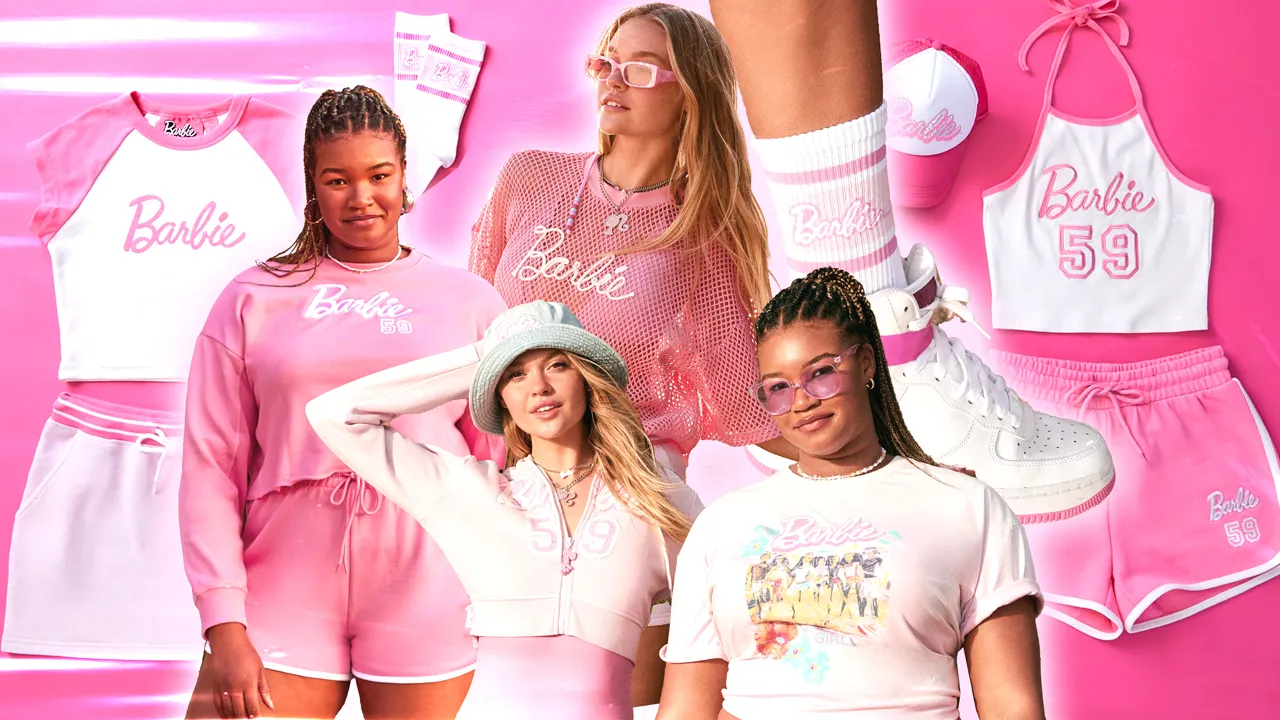 Burger King
Rolling out a Barbie-themed meal, Burger Kings in Brazil adjusted their menu to feature an exclusive meal à la Barbie, including a pink vanilla milkshake with a frosted pink donut as the "cherry" on top: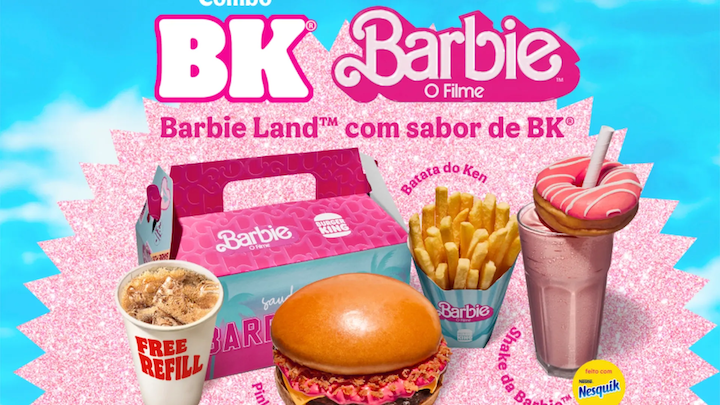 While there are plenty of other placements that the creators of Barbie arranged, the lesson here is clear. These collaborations have helped Barbie reach a wider audience and create buzz for the film through a variety of mediums.
Lessons We Can Learn from the Barbie Movie Marketing Strategy
The Barbie movie marketing strategy is a masterclass in how to market a film effectively. Here are a few key takeaways we can all learn from:
1) Use Social Media to Its Greatest Lengths
The Barbie social media marketing campaign isn't just another digital strategy – it's a masterclass in virality. By weaving together behind-the-scenes glimpses, captivating trailers, and irresistible promotional content across platforms like Instagram, TikTok, Facebook and X, it has not only engaged but electrified a global audience.
This is undeniable proof that when leveraged right, social media becomes an unstoppable force in propelling a brand, product or film into the limelight.
Remember to diversify your platforms with appropriate formats for each one. Your marketing message amplifies when it resonates everywhere, so make sure your brand is a constant in the ever-scrolling feeds of your target audience.
2) Partner with Other Brands and Personalities
As mentioned above, the Barbie movie partnered with a variety of brands and celebrities, lending their intellectual property to augment their own product lines while also promoting the film.
It's not uncommon for films to do this, of course, but Barbie did it on such a grandiose scale across a huge variety of industries. From clothing to food to travel accommodations, even down to simpler things like Uno cards, these partnerships supported a higher level of integration with the film's overarching strategy of merchandising the Barbie brand as a whole.
To that end, partnering with other brands is a great way to reach a wider audience and create buzz for your own product or service. Look for brands that have a similar target audience and that share your values to double up in a mutually beneficial relationship.
3) Be Creative and Innovative
Barbie's marketing campaign used a number of innovative tactics to engage fans, such as its selfie generator. This has helped keep fans excited for its release by giving them a hands-on way of engaging with the film's promotion.
Although it wasn't expressly coordinated by the studios behind the films, fans of the Barbie movie and its shared release, Oppenheimer, quickly took to melding the two films together as a double feature, aptly named Barbenheimer: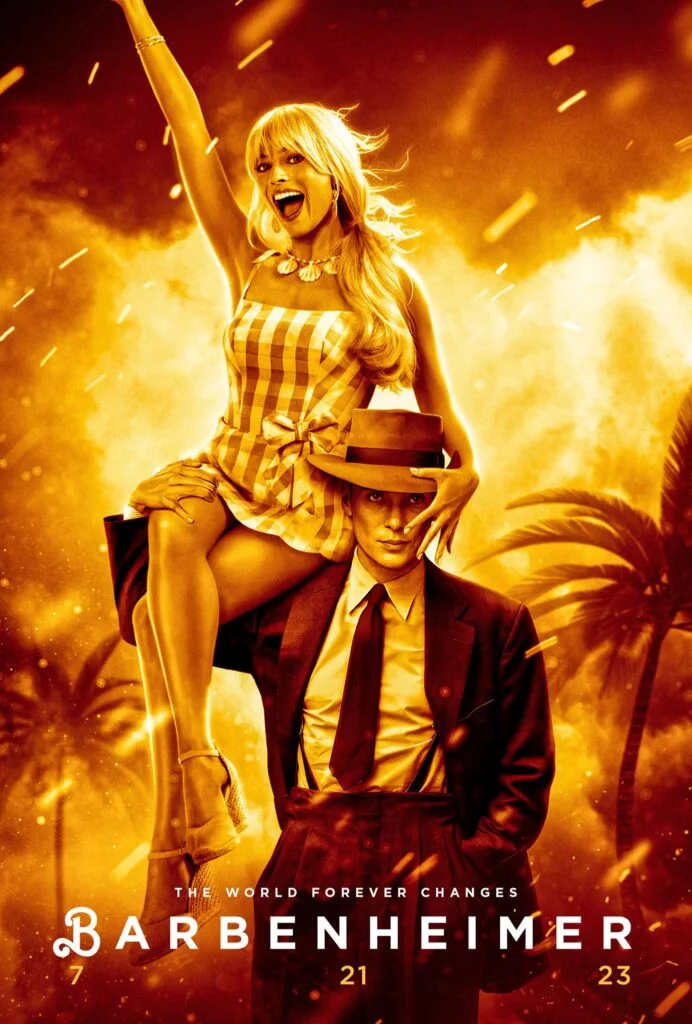 It's just another testament to the ways that Barbie inspired its fans to engage with the film, even appealing to an audience that would have otherwise been exclusively interested in just Oppenheimer. The notion of watching two diametrically opposed films (in premise) became an amusing activity for many moviegoers.
The takeaway here is simple: Come up with creative ways to engage your fans or customers. This could involve using innovative marketing tactics, such as a selfie generator or immersive experiences.
4) Be Inclusive
Barbie managed to appeal to practically everyone, even to people who, prior to the film, might have been a little more disinterested in the concept of Barbie as a means of entertainment.
Make sure that your marketing campaign reflects the diversity of your audience. This will help you connect with fans on a deeper level and create a sense of community. Just because a movie (or product or service) seems to cater to one group of people doesn't mean another group won't enjoy it or need it, too.
One example of this is manicures/pedicures: More men than ever before are getting their nails done, in part because salons have been marketing this service to men. One salon launched a "Menicure Mondays" campaign that encourages men to come to their salon – which has resulted in a 10-15% increase in male clients.
Last Thoughts on the Barbie Movie Marketing Strategy
There's no doubt that the Barbie movie marketing strategy will go down in history as one of the greatest marketing campaigns ever to exist. From its unfaltering continuity and incredibly fun, appealing ways to draw the attention of its audience, it's no wonder why the film performed as well as it did at the box office.
If you take to heart the approaches that the marketing team behind Barbie used, you'll find success in your own marketing campaigns. Just remember that the main aspiration with repeating the success of a campaign as large as Barbie's is consistency and far-reaching presence in as many placements as possible.
If you're ready to level up your marketing strategy and boost customer engagement and ROI, Single Grain's

digital marketing experts

 can help!👇
For more insights and lessons about marketing, check out our Marketing School podcast on YouTube.