Navigating the world of franchise ads can be a daunting task, with the challenge of driving traffic to individual locations while maintaining brand consistency.
How can franchise businesses effectively reach their target audience, engage with them and, ultimately, drive traffic and sales?
The answer is: Create a marketing strategy that includes online and offline advertising, social media marketing, search engine optimization (SEO), email marketing, and content marketing.
In this comprehensive guide, we'll delve into how to maximize your franchise ads, providing valuable insights and actionable tips to help drive traffic to your franchise locations and foster customer loyalty.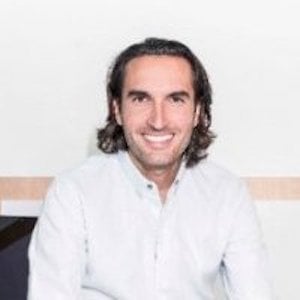 Yaniv Masjedi
CMO, Nextiva
Their expertise has helped Nextiva grow its brand and overall business
What Is Franchise Advertising?
Franchise advertising is a marketing strategy that aims to attract both potential franchisees (the person(s) granted a franchise business) and customers to a specific franchise brand.
It is a two-tiered approach because it needs to promote both the individual business location and the overall franchise brand:
Franchisee Recruitment: One aspect of franchise advertising is directed towards recruiting new franchisees. This involves promoting the benefits of becoming a franchise owner, including the support and established business model that the franchise provides. These advertisements may be targeted at business-oriented audiences and could appear in business or franchise-specific publications, websites, trade shows, and other business-focused media outlets.
Consumer Marketing: The second aspect is targeted at consumers. This involves advertising the products or services the franchise offers to increase sales at individual franchise locations. These advertisements can be seen on various platforms such as TV, radio, online, and in print media. They help to build brand recognition and customer loyalty.
What makes franchise advertising somewhat unique is the cooperation between franchisors and franchisees. Often, a franchisor will have national or even international marketing campaigns, while franchisees might contribute to a marketing fund and also carry out their local marketing efforts. This dual-level marketing helps to build the brand on a larger scale while also catering to local market specifics.
By understanding the nuances of franchise advertising, a successful business owner, especially in the franchise business, can effectively leverage these marketing methods to achieve success and growth.
Popular Franchise Businesses
There are many popular franchises across various industries around the world.
Here are some examples, with a focus on well-known American franchises. Note that these franchises have demonstrated success in multiple markets, have strong brand recognition, and a history of franchisee support.
McDonald's: One of the most recognized fast-food chains in the world, McDonald's has thousands of locations globally.
Subway: With its focus on fast, healthier sandwich options, Subway has a massive number of franchise locations worldwide.
7-Eleven: This convenience store franchise is prevalent in many countries, with a significant number of stores in places like Japan, the United States, and Thailand.
Starbucks: Although many Starbucks stores are company-owned, there are also many franchise locations around the world, especially in locations like airports or grocery stores.
KFC (Kentucky Fried Chicken): A fast-food chain known for its fried chicken, KFC has many franchise locations internationally.
Hilton Hotels & Resorts: In the hospitality sector, Hilton Hotels & Resorts has a global presence, with franchise opportunities.
Anytime Fitness: In the fitness industry, Anytime Fitness has quickly grown and now boasts locations in many different countries.
Domino's Pizza: Another fast-food chain, Domino's has found success in many different markets with its pizza delivery and carry-out business model.
Dunkin' Donuts: A quick-service restaurant famous for its coffee and donuts, Dunkin' has expanded significantly from its roots in the northeastern United States to become a global brand.
Johnny Rocket's: Known for its 1950's soda shop theme, Johnny Rocket's is a classic American restaurant that has locations across the U.S. and in 25 other countries: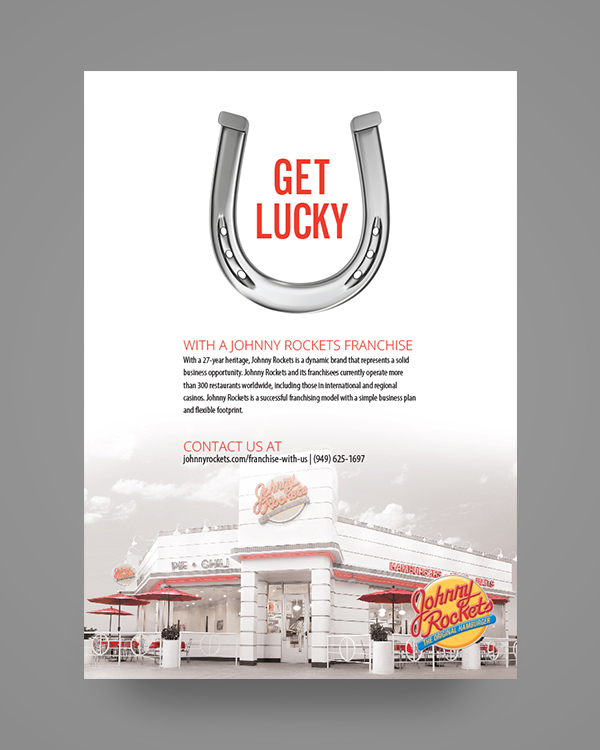 The Role of Franchise Owners
Franchise owners, also known as franchisees, play a crucial role in a franchise business model.
They are expected to adhere to the marketing message set by corporate franchisors while also customizing their promotional activities to suit local audiences. They can achieve this by localizing franchisor advertising and establishing clear franchise social media policies.
Their responsibilities can be quite varied, depending on the nature of the franchise, but here are some common roles:
Operation of Individual Locations: Franchisees are typically responsible for the day-to-day operation of their individual locations. This includes everything from opening and closing the store to managing inventory and ensuring that customers receive high-quality service.
Hiring and Management of Staff: Franchisees often have to hire, train, and manage their employees. They must ensure that their staff adheres to the franchise's standards and policies, which can include specific service guidelines, dress codes, and behavioral expectations.
Local Marketing and Advertising: While the franchisor usually handles national or international advertising, franchisees are often responsible for marketing within their local area. This can include running local ads, participating in community events, or engaging in social media marketing.
Sales and Customer Service: Ensuring a high level of customer satisfaction is a major role of a franchise owner. They must work to build strong relationships with customers and maintain the brand's reputation within their local market.
Financial Management: Franchisees must manage the financial aspects of their business. This includes budgeting, tracking expenses, managing payroll, and maintaining financial records.
Compliance with Franchise Guidelines: Franchisees are required to comply with the franchisor's established guidelines and policies. This can involve maintaining the quality of goods and services, following specific operational procedures, and adhering to branding guidelines.
Reporting and Communication with Franchisor: Franchisees usually need to provide regular reports on their operations, sales, and other key metrics to the franchisor. This allows the franchisor to track the overall performance of the franchise network.
Moreover, franchise owners can engage with the local community by contributing to benefits and fundraisers, sponsoring local sports teams and school events, and offering community appreciation discounts or special promotions.
This tailored approach to marketing ensures that franchise owners can effectively connect with their target audience and drive traffic to their individual locations, supporting local businesses and the local franchise in the process.
In many cases, becoming a franchisee is a way for an individual to start their own business while benefiting from the established brand, business model, and support structure of the franchise system: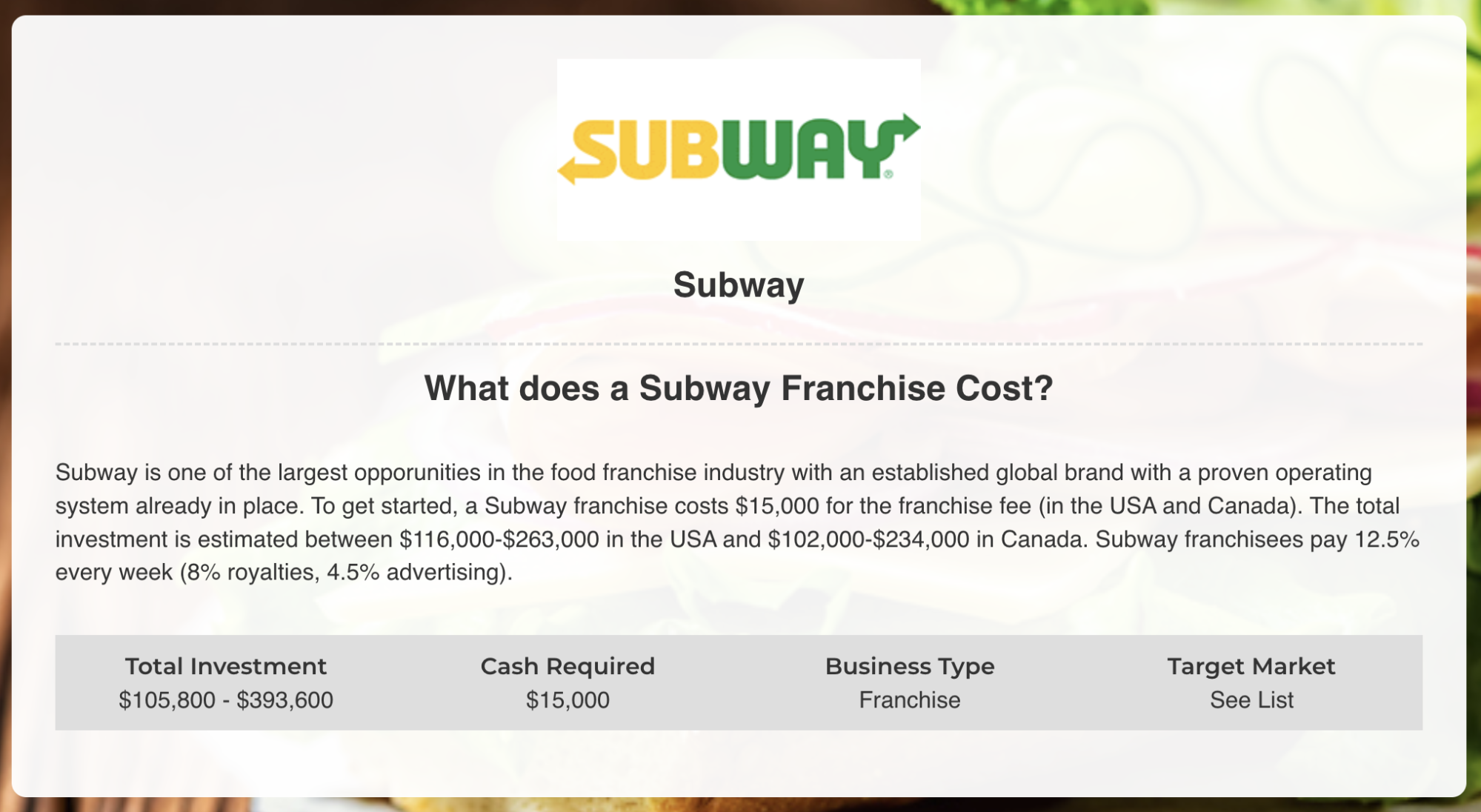 Franchise Advertising Fees
Franchise advertising fees can vary significantly based on the specific franchise system, the industry, and other factors. These fees are usually used to fund marketing efforts on a larger scale, such as national or regional advertising and promotional campaigns.
Typically, franchise advertising fees are calculated as a percentage of the franchisee's gross sales. This percentage often ranges from 1% to 4%, although it can be higher or lower depending on the franchise. Subway, for instance, has a 4.5% advertising fee: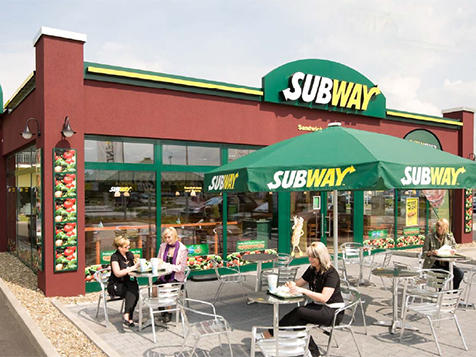 Some franchises may also require a minimum monthly or annual contribution to the advertising fund.
In addition to the advertising fee, franchises usually charge an initial, one-time franchise fee when you first open your franchise location. This fee must be over $500 "to trigger the payment element of the FTC Rule" and varies depending on the business and the industry. But across all franchises, the average initial fee ranges from $25,000 – $50,000.
There may also be other costs associated with running a franchise, including royalty fees, which are ongoing payments made to the franchisor, and costs for things like inventory, equipment, and real estate.
The amount of ads fees and the percentage vary from one brand to another, contingent upon the scale of the franchise, the type of advertising, and the level of assistance provided by the franchisor. Understanding and accounting for these advertising fees is crucial for both franchisors and franchisees in their budgeting and marketing efforts.
Developing a Comprehensive Marketing Strategy
A successful franchise marketing strategy should include a mix of both online and offline advertising methods to reach a wider audience and drive traffic to individual locations.
By incorporating various advertising techniques, such as search engine optimization (SEO), pay-per-click (PPC) advertising, display ads, social media marketing, and traditional advertising, franchises can effectively engage their target audience and maximize their marketing efforts.
In the following sections, we will delve deeper into each of these advertising methods and discuss how they can be integrated into a comprehensive marketing strategy.
First, let's take a quick look at online and offline advertising.
Online Advertising
Online advertising is a marketing strategy that utilizes the internet as a medium to deliver promotional messages to a designated target audience. It includes methods such as:
search engine optimization (SEO)
pay-per-click (PPC)
display advertising
influencer marketing
Pay-per-click and display advertising can be particularly beneficial in increasing brand engagement, targeting desired audiences and generating leads..
An illustration of pay-per-click advertising is Google Ads. By targeting specific keywords and demographics, PPC ads can help franchise businesses reach their target audience more effectively and drive traffic to their website.
Learn More: 7 Key Benefits of Using Responsive Display Ads
Offline Advertising
Despite the growing emphasis on digital marketing, traditional offline advertising methods still play a vital role in building brand recognition and driving foot traffic to franchise locations.
Offline advertising includes:
Print
Broadcast
Direct mail
Billboards
Signposts
Banners
Billboards and banners, for instance, can be used to advertise a fitness or food franchise, directing potential customers to the franchise location.
These traditional advertising methods offer the lowest cost per thousand impressions (CPM), making them a cost-effective option for franchise businesses looking to reach a local audience and drive traffic to their individual locations.
Learn More: Best Lead Generation Tactics for Content, Email & Social Media Marketing
Leveraging Social Media Marketing Campaigns
Social media marketing is, of course, an essential component of franchise marketing in today's digital landscape.
With the majority of consumers spending more than 2½ hours per day on social platforms, franchises can leverage this medium to connect with their target audience, build brand awareness, and generate leads: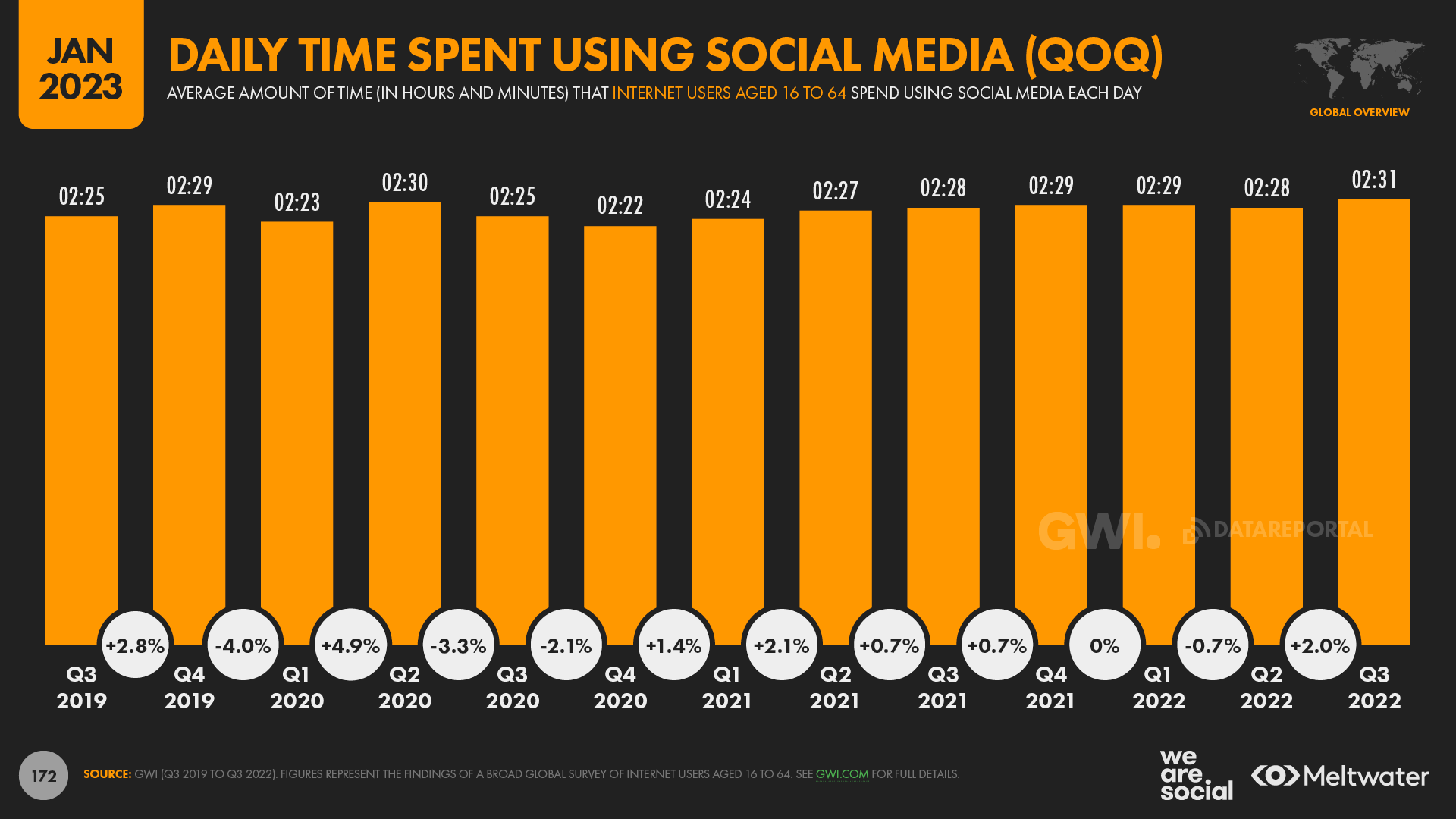 But which is the right social media platform for your franchise, and what kind of "compelling content" should you be creating to effectively engage and retain the attention of your audience?
Choosing the Right Social Platforms
Selecting the appropriate social media platforms for your franchise depends on your target audience and the type of content you plan to share.
The best social media platforms for different franchises often depend on several factors, including the nature of the business, the target audience, and the types of content that are most effective for that franchise.
Here are some general guidelines:
Facebook: With its massive user base, Facebook is often a good choice for most franchises. It's particularly effective for local businesses, as it allows for specific geographic targeting and has robust tools for business pages. Franchises can share a mix of informational and promotional content, and also engage directly with their customers through comments and messages.
Instagram: Since this is a visually focused platform, it's ideal for franchises in the food industry, retail, beauty, fitness or any other business that can showcase its products or services through compelling images and videos. Instagram also attracts a younger demographic, making it a good choice for franchises targeting that audience.
LinkedIn: For franchises in the B2B sector or professional services (like consulting or training services), LinkedIn can be very effective. It's a good platform for sharing thought leadership content and connecting with other businesses.
Twitter: Twitter is a good platform for franchises that have the capacity to engage in real-time with their customers. It's especially effective for sharing news and updates, and for customer service.
YouTube: If a franchise can create compelling video content (like tutorials, product demonstrations or behind-the-scenes looks), YouTube can be a great platform. For instance, fitness franchises could share workout videos, while a food franchise might share cooking demonstrations.
TikTok: For franchises targeting a younger audience, TikTok can be an effective platform. It's especially good for franchises that can create fun, engaging video content.
Remember, the most important thing is not just choosing the right platform, but also creating high-quality, engaging content tailored to that platform and its audience.
Each social media platform has its unique features and audience expectations, so your content should be customized accordingly. Which brings us to….
Creating Compelling Social Content
To attract and retain the attention of your target audience on social media, it is crucial to share engaging and relevant content that resonates with their preferences and needs. This content can take various forms, including images, videos, articles, and interactive posts.
Here are some examples of the different types of social media content that different franchise businesses can create:
Instagram (Fitness Franchise): A fitness franchise could post high-quality photos or videos of workouts, motivational quotes, before-and-after transformation photos from clients, and behind-the-scenes looks at training sessions. Instagram Stories or Reels could feature quick workout tips, fitness challenges, or highlight the day in the life of a trainer.
LinkedIn (Business Consulting Franchise): For a business consulting franchise, you could share informative articles or blog posts about business strategies, industry news, company achievements, and client success stories. Videos of webinars, workshops, or interviews with industry experts would also fit well here.
Twitter (Retail Franchise): A retail franchise might use Twitter to share short updates on new product arrivals, sales, special events, or industry trends. It's also a great platform for real-time customer service, responding to customer inquiries, and addressing any issues or concerns.
YouTube (Education/Tutoring Franchise): An education or tutoring franchise could create educational videos on different topics, tutorials on challenging subjects, student success stories, teacher interviews, or glimpses into the classroom environment. Webinars on education strategies or parent resources could also be valuable.
TikTok (Beauty Salon Franchise): For a beauty salon franchise, TikTok could be used to share quick hair or makeup tutorials, transformation videos showing before-and-after results, fun staff challenges related to beauty trends, and sneak peeks into a day at the salon.
Pinterest (Home Decor Franchise): A home decor franchise could use Pinterest to share high-quality images of different interior design styles, DIY decor ideas, product photos linked to online store listings, and infographics with home decor tips.
Facebook (Restaurant Franchise): For a restaurant franchise, you might share mouthwatering photos of menu items, behind-the-scenes videos from the kitchen, special event information, and customer testimonials. You could also share relevant food-related articles, engage with customers in the comments, or even host a live cooking demonstration.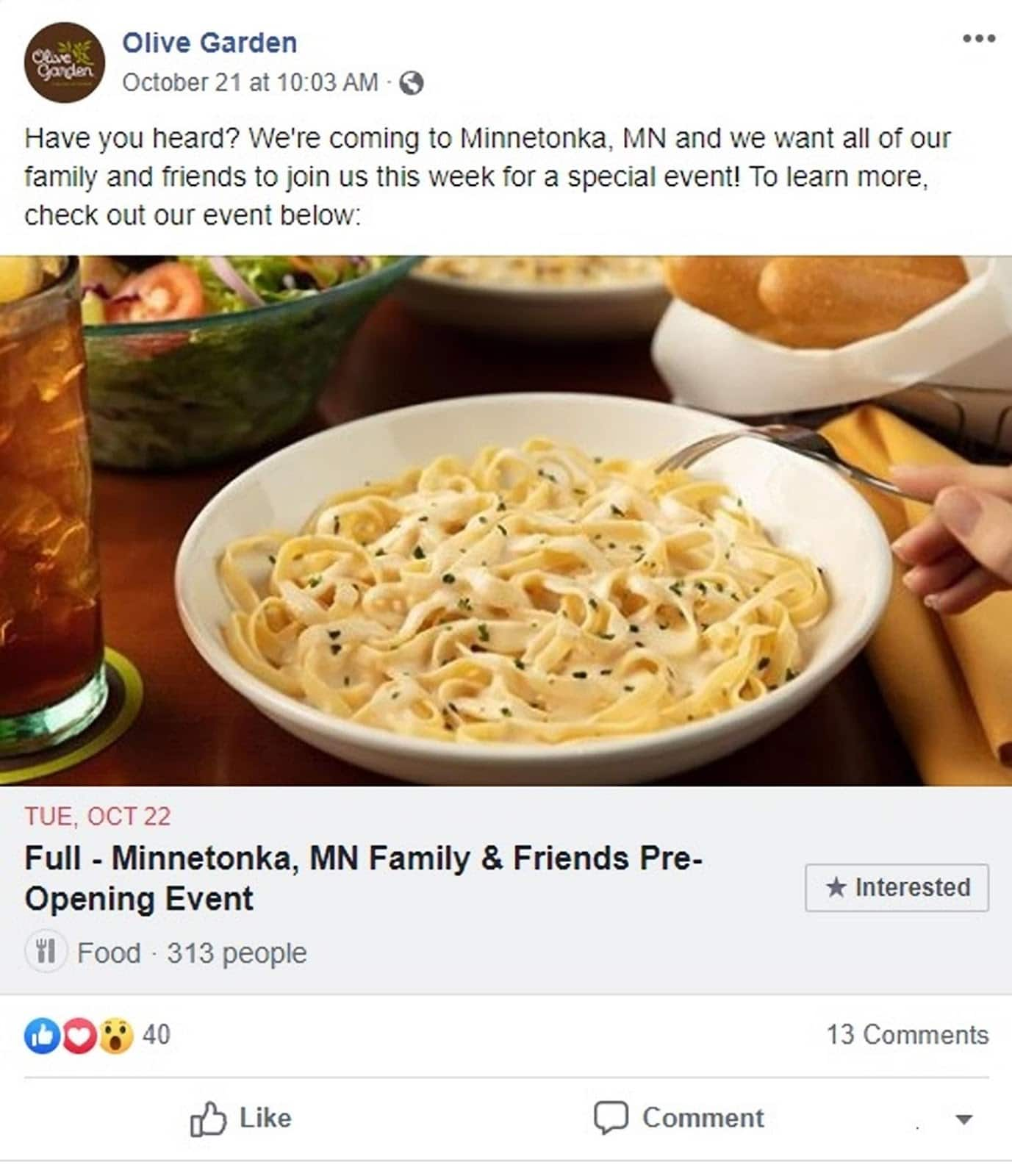 Remember, the key is to create engaging, valuable content that fits both the platform and the interests of your target audience. Encouraging user-generated content, such as customers sharing their own photos or experiences with your brand, can also be a powerful strategy across all platforms.
By consistently sharing valuable content that addresses the interests and concerns of your audience, you can establish a strong connection with them and foster long-term brand loyalty.
SEO: Optimizing Search Engine Visibility
With the majority of consumers using search engines like Google, Bing and DuckDuckGo to research products and services before making a purchase, it is crucial to ensure that your franchise appears prominently in search engine results.
Let's take a look at a few key ways to enhance your franchise's search engine visibility and drive traffic to your website.
Search Engine Optimization (SEO)
One of the most effective ways to enhance your franchise's search engine visibility is through SEO, which involves optimizing your website to rank higher in search engine results.
This includes using relevant keywords in your content, optimizing your meta tags (such as title tags and meta descriptions), ensuring your website is mobile-friendly, having a fast loading speed, and using a clear, logical site structure that's easy for search engines to crawl.
For franchises, local SEO is particularly important. This includes optimizing your site for local keywords (like "pizza delivery in [city name]") and setting up and maintaining a Google My Business listing for each of your locations.
Keyword Research
Keyword research is a key component of SEO and involves identifying the most appropriate keywords to target in your franchise's content and advertising efforts. By optimizing content for terms that are relevant to your target audience and location, you can improve your search engine rankings and drive more traffic to your website.
Effective keyword research not only helps you understand the search terms utilized by your target market, but also facilitates the creation of content that is more relevant to your audience.
Let's take a franchise like Starbucks to demonstrate how keyword research could help reveal opportunities to target specific keywords in website content, blog posts, and more.
Here's how you might approach keyword research for a Starbucks franchise:
Branded Keywords: These are search terms that include the Starbucks name or specific Starbucks products. Branded keyword examples might include "Starbucks near me", "Starbucks menu", "Starbucks Pumpkin Spice Latte" or "Starbucks gift cards".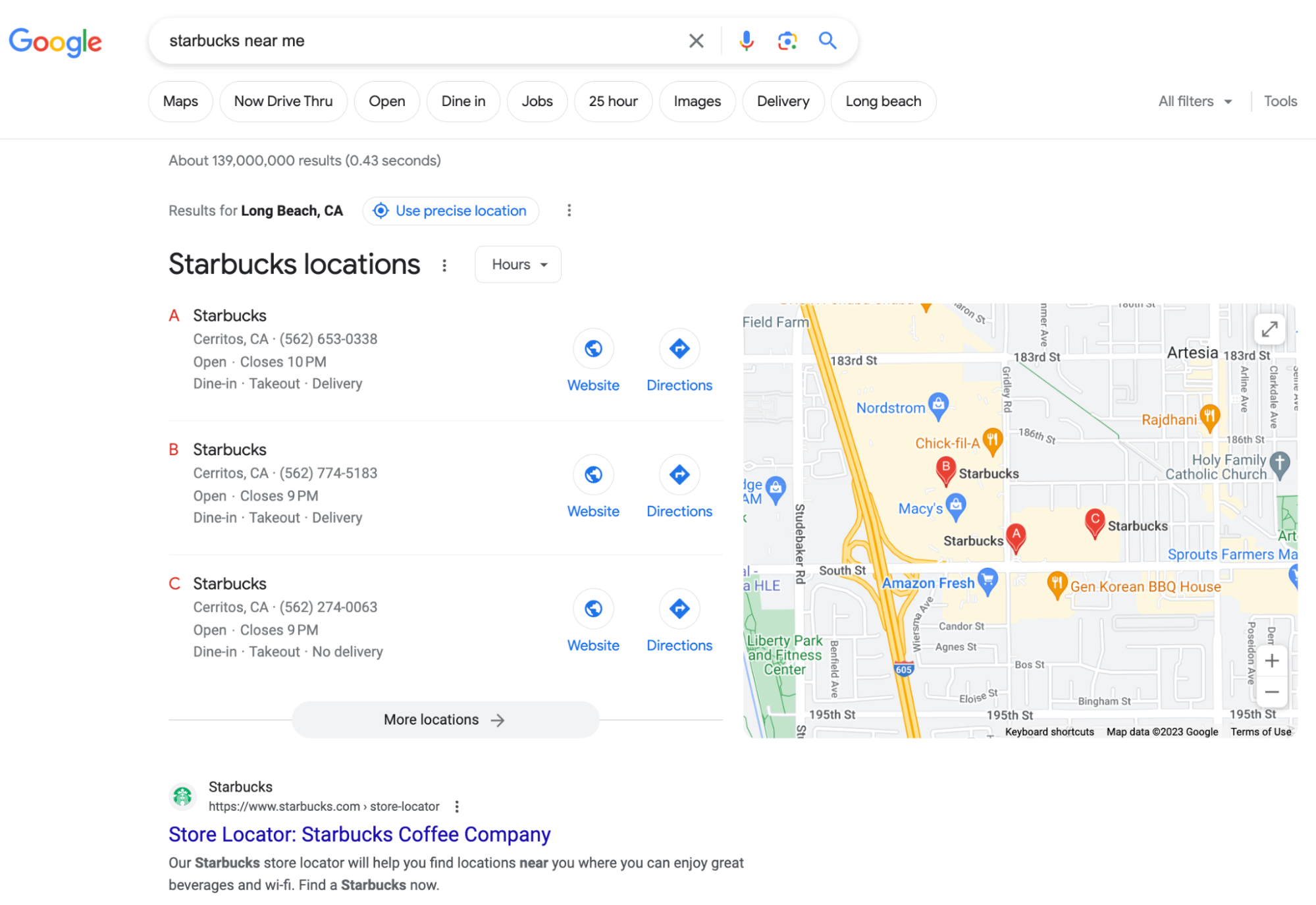 Non-Branded Keywords: These are search terms related to your business but don't include the Starbucks brand name. They might include "coffee shop near me", "best espresso in [city]", "healthy cafe options", or "where to study with free wifi".
Competitor Keywords: You can also look at the keywords that your competitors are ranking for to find opportunities. For example, you might see that a competitor ranks high for "best cold brew in [city]", which could inspire you to create content targeting that keyword.
Long-Tail Keywords: These are longer, more specific search terms that often have lower search volumes but also less competition. They might include "how to order a vegan drink at Starbucks", "how many calories in a Starbucks Frappuccino", or "quietest coffee shops in [city]".
To find these keywords, you can use tools like Google's Keyword Planner, Moz, Semrush or Ahrefs. These tools can show you the search volume for different keywords (i.e., how many people are searching for them), how competitive they are, and other useful data.
Backlink Building
When other reputable websites link to your site, it signals to search engines that your site is trustworthy and valuable, which can improve your search engine rankings.
You can build backlinks by creating high-quality content that others want to link to, reaching out to other businesses or blogs in your industry, or participating in relevant industry forums or directories. For franchises, getting links from local businesses or organizations can also help improve local SEO.
By implementing SEO best practices on your website and building high-quality backlinks, you can improve your search engine rankings and drive more traffic to your franchise locations.
Content marketing is another great way to drive traffic to your franchise site and improve your search engine rankings. (More on this later.)
Harnessing the Power of Email Marketing
Email marketing remains a powerful and cost-effective tool for businesses to reach their target audience and drive engagement. With an average return on investment of $36 for every $1 spent, email marketing can be a valuable addition to your franchise marketing strategy:

Building an Email List
Building an email list is a powerful way for a franchise to stay connected with its customers.
By offering easy sign-up opportunities across all channels, including your website, social networks, events, and brick-and-mortar locations, you can effectively engage with your target audience and expand your email list.
A growing email list not only allows you to reach more potential customers, but also helps you segment your audience and target specific groups with personalized messages.
Here are three strategies a franchise can use to build an email list:
Use Social Media: Promote your email list on your social media channels. You can post about the benefits of joining your list, share testimonials from subscribers, or run a social media contest where people have to subscribe to your email list to enter. For example, a fitness franchise could run a "Sign up to win a free month of membership" campaign on their social media accounts.
Leverage Your Website and Blog: Make it easy for visitors to your website or blog to sign up for your email list. This could be through a pop-up form, a sign-up form in the footer or sidebar of your site, or a dedicated landing page for email signups. You could also add a checkbox to sign up for your email list on your online checkout page or on any contact forms on your site. For example, a hotel franchise could add an email signup checkbox to their online booking form with a note saying, "Sign up for our email list to receive exclusive offers and travel tips."
Offer an Incentive: One of the most effective ways to encourage people to sign up for your email list is to offer them something in return. This could be a discount on their next purchase, a free item, access to exclusive deals or content, or a free item on a customer's birthday. For example, a fast-food franchise could offer a free drink or side with a purchase in exchange for signing up for their email list.
The fast food franchise Pizza Hut sends customers a personalized email on their birthday to offer them a free food item on their next order:

Content Marketing for Franchises
Content marketing is an effective way to create and distribute valuable content to attract and engage your target audience, ultimately driving customer action. By providing relevant and engaging content, you can establish trust and credibility with your audience and foster long-term brand loyalty.
Content Creation
Developing relevant and engaging content is crucial for connecting with your target audience and driving traffic to your franchise locations. This content can take various forms, including blog posts, articles, videos, and infographics, and can be shared on various platforms such as social media, email marketing, and your website.
Here are some examples for different types of content a franchise might create:
Blog Posts: A fast food franchise could write a blog post about "The Nutritional Breakdown of Our New Salad Menu." This could delve into the ingredients used, their nutritional benefits, and how they support a balanced diet. This type of blog post can not only promote the new menu but also position the franchise as a health-conscious food option.
Articles: A fitness franchise could write an in-depth article titled "5 Exercise Routines to Maintain a Healthy Heart." This article could describe each routine, explain why it's beneficial, and even quote experts or cite studies to support the claims. This would provide value to their members and potentially attract new ones.
Videos: A coffee shop franchise might create a series of "how-to" videos showing how to make different types of coffee at home, like an espresso, latte, or cold brew. Each video could also highlight the coffee beans sold by the franchise, subtly promoting their products in a way that's useful to the viewer.
Infographics: A tax preparation franchise could create an infographic titled "10 Most Common Tax Deductions for Small Businesses." The infographic could visually lay out each deduction, how it works, and who's eligible for it. This could be shared on social media, in email newsletters, or on the franchise's website, providing value while positioning the franchise as a helpful tax expert.

Remember, the goal of content marketing is to provide value to your audience, building trust and brand awareness over time. So, while these pieces of content do indirectly promote the franchise, their main aim is to be useful or interesting to the audience.
By consistently creating high-quality content that addresses the interests and concerns of your audience, you can establish a strong connection with them and foster long-term brand loyalty.
Content Distribution
Sharing your content through various channels is essential for reaching a wider audience and driving engagement. Social media, email marketing, and guest posting are all effective content distribution channels that can help you reach your target audience and generate leads.
There are several channels where franchises can distribute their content, but these are three key ones:
Website/Blog: Your website is your home base online, and it's the perfect place to share in-depth content such as blog posts, articles, and infographics. You can create a dedicated blog section on your website to regularly publish new content. Additionally, adding new content to your website can help improve your search engine rankings, making it easier for potential customers to find you online.
Social Media: Platforms like Facebook, Instagram, Twitter, LinkedIn, Pinterest, and YouTube are great channels for sharing a wide variety of content. Videos, short posts, photos, infographics, and links to longer content on your website can all be shared on social media. Plus, these platforms allow you to directly engage with your audience through comments, likes, shares, and direct messages.
Email Newsletters: If you've built up an email list (which is a valuable asset for any business), you can share your content directly with people who have already expressed interest in your brand through email newsletters. This can include everything from links to new blog posts, videos, infographics, upcoming events, or simply updates about your business.
Remember, the key to successful content distribution is to tailor your content to the platform you're sharing it on and to the specific audience you're trying to reach, so:
a detailed blog post might be shared on your website and in an email newsletter
a short teaser of the post and link might be shared on Twitter
a related infographic might be shared on Instagram
Making Good Use of Reviews
Encouraging customers to leave reviews and testimonials can be a powerful way to build trust and credibility for your franchise.
A survey by BrightLocal showed that 77% of consumers read online reviews when looking for a local business. And 49% said consumer reviews are as important as recommendations from friends and family when considering a business or product.
And Google is the top site (63.64%) where people look for reviews about businesses: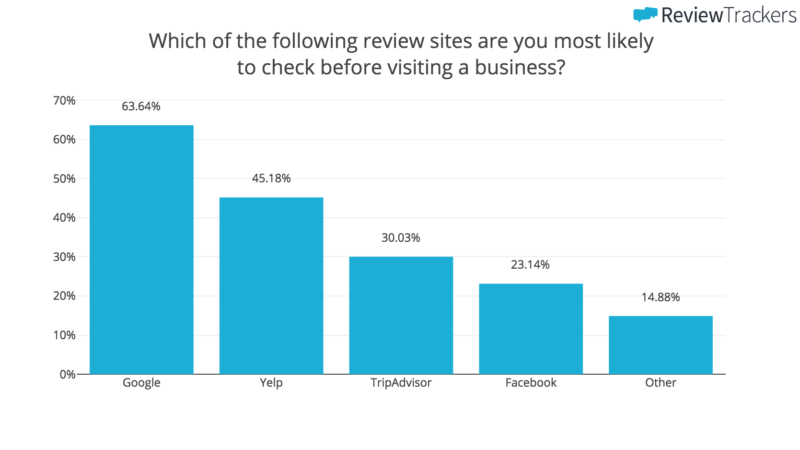 Reviews not only help potential customers make informed decisions, but also provide valuable feedback for franchise owners to improve their business. So be sure to keep your Google My Business up to date
GMB is a platform that gives you control over how your business appears on Google properties like Search and Maps, including Google reviews: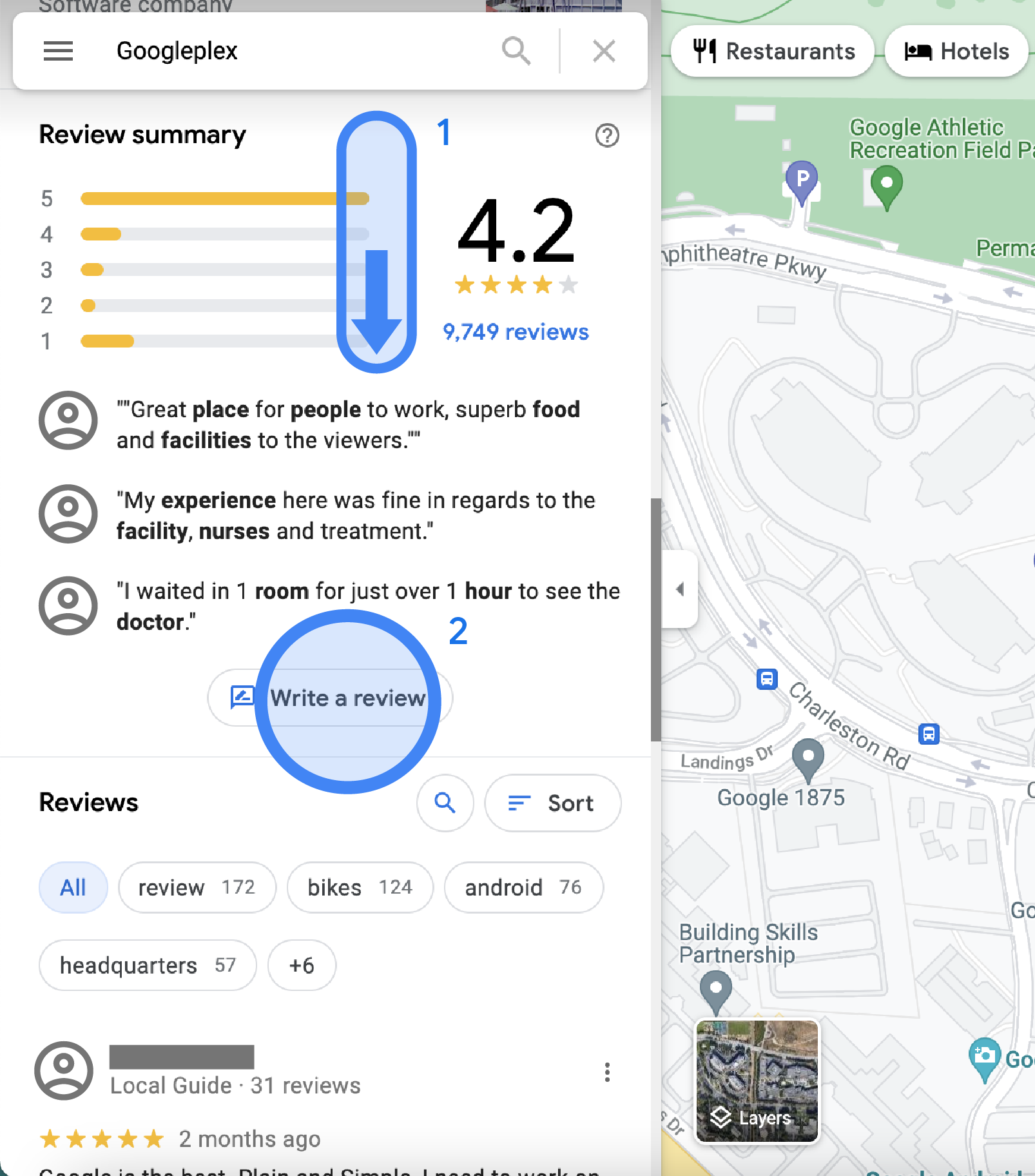 By actively engaging with customers and addressing their feedback, you can create a positive customer experience and foster long-term brand loyalty.
To set up your GMB profile, check out:
The Complete Guide to Google My Business.
Measuring the Success of Franchise Marketing Efforts
In the dynamic world of franchising, effective marketing can be a game-changer. However, it's not enough to just launch a campaign and hope for the best. It's critical to measure the success of your marketing efforts, and that's where key performance indicators (KPIs) come into play.
KPIs can determine the efficacy of your franchise ads, track your return on investment, and use these insights to refine your strategy. Whether you're a franchisor or a franchisee, understanding how to measure the success of your marketing initiatives is key to achieving your business objectives and maximizing your growth potential.
Key Performance Indicators (KPIs)
By monitoring KPIs such as website traffic, social media engagement, email open rates and conversion rates, you can gain valuable insights into the success of your marketing efforts and make data-driven decisions to improve performance.
These quantifiable metrics allow you to evaluate progress towards your established goals and objectives and provide data-driven insights to inform organizational decisions.
Remember, the KPIs a franchise chooses to measure can vary based on the industry, the specific business model, and the franchise's goals. The key is to focus on the metrics that provide valuable insights into performance and can help inform strategic decisions.
Here are five basic KPIs that a franchise should consider measuring:
Sales Revenue: This is a basic yet crucial KPI. Monitoring sales revenue will give you insight into how well your franchise is performing. It can be broken down by different time periods (monthly, quarterly, annually), by different locations, by different products or services, etc.
Cost of Goods Sold (COGS): This refers to the direct costs of producing the goods or services that the franchise sells. It's important to monitor this to ensure that the franchise's pricing strategy is adequate and the business is maintaining a healthy profit margin.
Customer Acquisition Cost (CAC): This measures the cost to acquire a new customer. It includes costs like advertising, marketing, sales personnel, etc. This can be crucial in determining the effectiveness of your marketing strategies and in planning your budget.
Customer Satisfaction Score (CSAT): This KPI measures how satisfied your customers are with your product or service. It's often measured using customer surveys that ask customers to rate their satisfaction on a scale. High customer satisfaction can lead to repeat business and positive word-of-mouth referrals.
Employee Turnover Rate: For franchises, maintaining a stable and knowledgeable staff is important. A high employee turnover rate can indicate issues with job satisfaction, company culture or management, and it can impact customer service and the overall performance of the franchise.
Monitoring Key Performance Indicators (KPIs) can provide franchises with valuable insights about their performance and the effectiveness of their strategies.
An Example of a Successful Franchise Marketing Campaign
A successful franchise marketing campaign should combine various online and offline advertising methods, social media marketing, SEO, email marketing, and content marketing to drive traffic and engagement.
For example, a fast-food franchise may use a combination of local radio ads, targeted social media campaigns, and search engine optimization to drive traffic to their individual locations.
Case Study: National Franchisor in Children's Entertainment
A kid's entertainment franchiser was suffering from a poor franchise recruitment drive, with a close rate of 2 franchises per year and an average lead time of 6 months. They had tried Facebook Ads, but didn't have the expertise to create successful campaigns.
So they hired a marketing agency, who implemented a series of strategies, including:
Targeting several audiences on Facebook:

cold audience using age, location, interests and behaviors
lookalike audience based on client's current franchisees
warm audience of people who had seen one of their ads but hadn't taken action
Testing several hooks such as special offers, pain points and FOMO to increase their ad relevance score
Optimizing their sales funnel to create a shorter customer journey
Setting up a retargeting campaign on Facebook
Using urgency in their ads, which increased their CTR from 1.24% to 2.5%
The result? Over the course of 12 months with £3,019 ad spend:
Generated 1,156 new leads at £2.61 per lead
Signed 18 new franchises, which generated (LTV) revenue of £169,200 56 times or 5,600%
Last Word on Franchise Ads
Maximizing your franchise ads requires a comprehensive marketing strategy that includes online and offline advertising, social media marketing, search engine optimization, email marketing, and content marketing.
As a franchise owner, it is crucial to stay informed of industry trends and best practices to ensure the continued success of your marketing efforts.
By understanding the nuances of franchise advertising, effectively leveraging various marketing methods, and consistently monitoring key performance indicators, franchise businesses can drive traffic to their individual locations and achieve sustainable growth.
If you're ready to grow your franchise, Single Grain's marketing experts can help!👇
---
Franchise Advertising FAQs
What is franchise advertising?
Franchise advertising is a marketing method used to increase the visibility of franchise brands, promote new products and services, build consumer loyalty, and create positive public perception of the brand. It involves strategic marketing techniques, from television commercials, print ads and radio spots, to SEO, PPC and email marketing, in order to reach a wider audience and create brand recognition.
How do you advertise a franchise?
Advertise your franchise business by leveraging proven strategies such as working with franchise marketers, building an online presence, creating content, attending franchise shows, and creating marketing assets.
Advertising a franchise involves a strategic blend of local and national marketing efforts, and online and offline strategies, tailored to reach your target audience effectively. This can include traditional advertising methods like TV, radio, and print, as well as digital marketing strategies such as social media campaigns, SEO, PPC ads, email marketing, and content marketing. The goal is to enhance brand visibility, attract potential franchisees, and drive customers to individual franchise locations.
What is a franchise example?
A franchise is a business relationship between two entities, where one entity grants the right to the other entity to sell its products and use its intellectual property. Examples of franchising include McDonald's, Subway, UPS, and H&R Block. Such franchises offer numerous benefits to both parties, such as increased market presence and brand recognition.
What is franchise marketing?
Franchise marketing is the practice of actively growing your business by utilizing various marketing tools and strategies. This could involve digital, print, PR, or any other type of advertising that helps you reach potential customers. By investing in franchise marketing, you can help to build brand recognition and expand your business's revenue opportunities.