7 Fun and Effective Twitter Strategies
[Free Consultation] Are you spending money on advertising but not getting the results you want? Are you looking for more sales and leads but have no idea where or how to start? Get help from our world-class marketing experts in a free consultation call.
Click Here To Schedule Your Free Consultation Now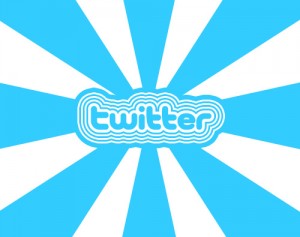 By now, you've probably heard the same Twitter strategies repeated over and over again so many times across the internet that you could recite them in your sleep. Yes, it's a good idea to follow the thought leaders in your industry, and yes, it's still important to post a mix of informative, inquisitive and promotional messages from your account.
But what should you be doing if you really want to stand out on a once-innovative, but now common place social network? Consider any of the following fun and effective Twitter strategies:
Strategy #1 – Lead Your Own Twitter Chat
If you really want to reach out to and engage with your Twitter followers, consider moderating a Twitter chat. Not familiar with the concept? Essentially, Twitter chats function through the use of a shared hashtag. A time and topic for the Twitter chat is set, and then anyone who wishes to participate can join in by adding the chat hashtag to their posts.
Before you jump in and form your own group, it's a good idea to watch a Twitter chat in action, as they can be difficult to understand at first (pro tip – consider downloading a program like TweetDeck or Hootsuite and setting up a dedicated area for the hashtag feed to make the chat easier to follow). Once you get the hang of it, poll your followers to see what topics they'd like to chat about and then set a time and date for the launch of your new Twitter chat.
Strategy #2 – Expand Your Reach with Triberr
One of the most difficult parts of expanding your reach on Twitter is simply getting new followers signed up amidst all the noise on this popular social networking site. So if your Twitter stream isn't standing out enough to get noticed, consider teaming up with likeminded Twitters to promote each other's tweets via Triberr.
Triberr is a free service to use (although premium features are available for a price or for extra social promotion), but you'll need to be invited in order to join. To get an invitation, search the site's existing tribes and contact the ones you'd like to be a part of. Once you're in, every new post that you publish on your site will be automatically tweeted out by all members of your tribe – multiplying the number of Twitter users who see your message dramatically.
Strategy #3 – Tweet as a Fictional Character
Back in March, following the escape of a venomous Egyptian cobra from the Bronx Zoo, a new Twitter user appeared – @BronxZoosCobra, tweeting with the hashtag, #snakeonthetown. Although the account was humorous in nature, the fact that it amassed over 10,000 followers in less than 24 hours should clue web marketers in to the power of this strategy.
For example, does your brand or company have a mascot that could be the "voice" of your Twitter stream? Could you Tweet company news from the point of view of the cat asleep on your laptop keyboard? Of course, you'll want to keep your tweets business-oriented in nature, but utilizing the power of a fun fictional character could help your brand to quickly attract more followers.
Strategy #4 – Empower Your Followers
Much has been said about the power of Twitter to increase engagement between brands and their followers, but how much are you really improving this connection by posting the same old, tired promotions as you always have? Instead, why not give your Twitter followers the chance to make a real difference in your business?
Mashable highlights an interesting case study in which beverage giant Mountain Dew gave up creative control of their next product launch and allowed their social networking followers to pitch and select the next soda flavor to be launched:
"As part of Mountain Dew's DEWmocracy campaign, the soda company empowered Flavor Nations — fan communities for new Dew flavors — to own a flavor of soda that the company is now testing on the market. Mountain Dew literally ceded control of the go-to-market strategy for each of these flavors to the consumer communities."
And while you might not have the ability to let Twitter fans decide the fate of your next national product launch, why not give them the opportunity to chime in on the next product you'll carry in your e-commerce store or the next topic you'll write about on your blog? Giving your fans the opportunity to provide input that leads to tangible results will help them feel more connected to your brand.
Strategy #5 – Offer Rewards for Retweets
Users who share your messages by retweeting them to their own followers are doing you a huge favor by promoting your message beyond your reach – so why not reward them for their help?
For example, if a user retweeted ten of your articles, why not offer him or her a $10 coupon to use on your next product? You'll want to keep your rewards reasonable, of course, as it wouldn't make sense to take a big financial loss in the event that a follower has a limited audience by which the RTs are received. But if you've taken the time to calculate the ROI of your social networking efforts and understand what the value of a new customer generated through Twitter is, you should be able to quickly put together a promotional offer that makes sense for your business.
Strategy #6 – Turn Your Twitter Feed into a Puzzle
Have you ever turned on the TV or radio and heard some version of the following – "Catch the mystery word we'll share in the next hour and you could win our giveaway prize!"? TV broadcasters and radio DJs use this technique all the time in order to keep people on the air and listening to their stations.
So what if you turned this strategy to your advantage on your Twitter feed? Announce to your followers that sometime between 10:00am and 2:00pm on a given day, you'll share a "mystery word" and that listeners who correctly report the word back to you will be eligible for a special prize or entered into a giveaway. During the four hour window, you'll have a captive audience who will see not just your mystery word, but your marketing messages as well.
Strategy #7 – Get Personal with Live Tweet Sessions
One of the biggest concerns consumers have when making purchases online is whether or not they'll be able to get the support they need from an internet-based retailer. Whether you're selling products or services, it's safe to say that people have questions about your offerings and are afraid you won't be around to answer them.
So why not allay their fears by offering regular live tweeting sessions? Think of this as "office hours" for the digital world – basically, you set aside a regular time (weekly is best) when you'll be on Twitter to answer questions. Anyone who sends a question to you during these hours will receive an immediate response, as well as the subconscious assurance that you'll always be around to support them after they buy.
As you can see, Twitter isn't simply a venue for promoting your blog posts or sharing your sales messages. With a little creativity, you can turn the medium into an exciting tool that regularly pumps visitors back to your homepage.
Image: xotoko