Web3 is all the rage in the crypto-sphere as we continue down the path of decentralization and personal ownership.
If you're part of the Web 3.0 market, you might need an agency to help bring attention to your project. But how do you know you've found the right partner to help spotlight your NFT, cryptocurrency or blockchain-related project?
There are plenty of Web3 influencer agencies available to help you, but not all of them are of the same caliber. Before you make your final decision, there are plenty of factors to consider.
In this post, we'll provide a list of the best Web3 influencer agencies, what make them the best, and important things to look for as you determine which one makes the most sense for your business goals.
---
---
Top 5 Web3 Influencer Agencies
Here are the top five Web 3.0 influencer agencies.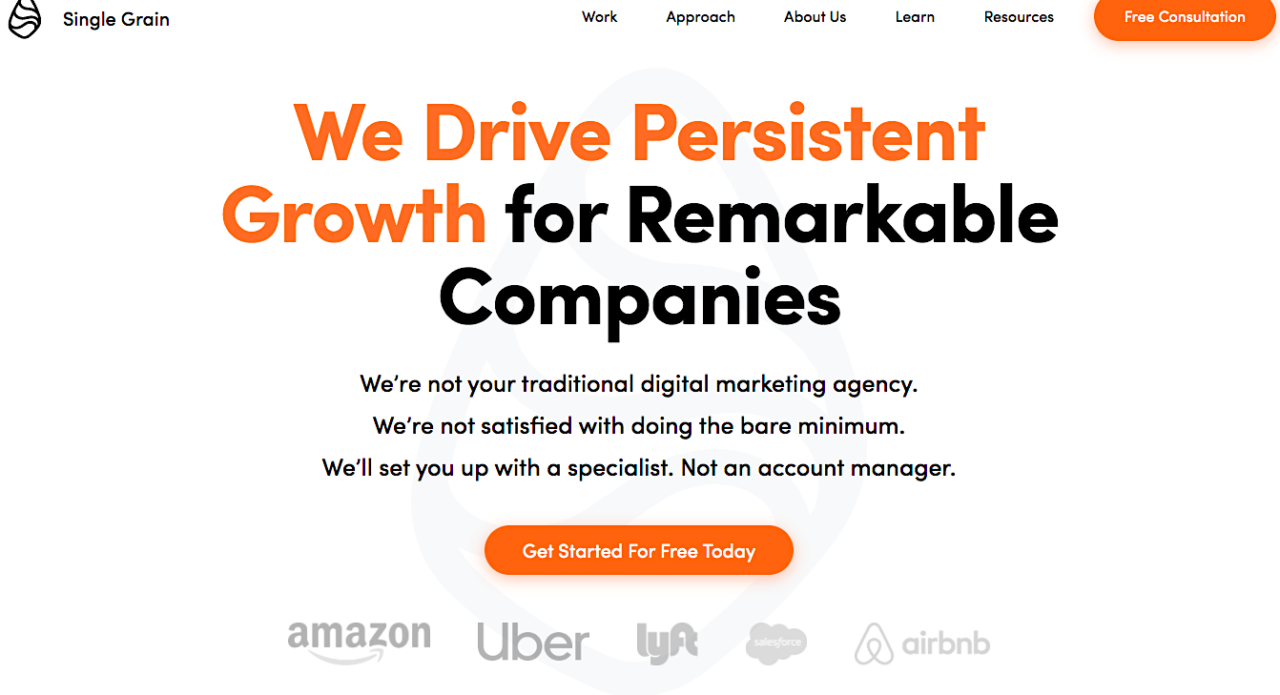 Single Grain is a Web 3.0 marketing agency that can amplify your revenue with personalized blockchain marketing strategies.
Because Single Grain is also a full-service digital marketing agency, they have teams of experts skilled in PR, branding, website design, SEO, paid media, CRO and more. Plus, it's one of the few Web3 agencies that offer customized packages. That means businesses can choose the products and services that make the most sense.
The popularity of Facebook and YouTube will decline in the future, and they will be taken over by decentralized video content creation platforms such as DTube and Lbry. This means that businesses will need to build their communities on decentralized web platforms using blockchain technologies. Creating and promoting NFTs is one such tactic that Single Grain can help future-focused businesses with.
Founder Eric Siu has developed his own NFTs and hosts the popular Leveling Up Podcast which regularly focuses on NFTs, Web 3.0 and other crypto topics. Channeling this expertise, Eric leads a team of specialists who have worked with some of the biggest names in blockchain, including Blockgeeks, Bittrex and Polymath.
Services available through Single Grain include:
Strategizing and conducting Web3 marketing campaigns for their clients to drive more leads, convert more subscribers, and gain more loyal customers to generate monthly recurring revenue.
Increasing brand awareness and building buzz to help you establish your company as a leader in this new Web3 landscape.
Community building to drive product growth. Single Grain understands that communities are an essential piece of the Web3 market, so they enlist top crypto influencers to help develop a large following that businesses can use to promote new features, services or products.
In addition to a vast knowledge of and experience with influencer marketing, Single Grain is familiar with the best Web 3.0 influencer platforms like Dual Cityzen and Web3m, and Eric Siu has a large Web3 community himself.
Marketing funnel development with a focus on investment returns. Sales funnels are critical in the marketing game, which is why Single Grain creates intelligent funnels that track pertinent information to maximize investments by focusing on the areas with positive returns.
Search engine optimization, content marketing and paid promotion to prepare clients for their Web 3.0 evolution.
Specific Web3 marketing strategies:
Blockchain and ICO marketing
Cryptocurrency marketing
Crypto community marketing
Token distribution strategy
Decentralized autonomous organization (DAO) consulting
NFT marketing
Decentralized applications (dApps marketing)
Key clients for Single Grain include:
Bittrex
BlockGeeks
Polymath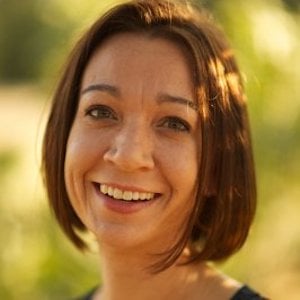 Kim Cooper
Director of Marketing, Amazon Alexa
Single Grain enables us to increase our impact without increasing our headcount
To learn more about Single Grain founder Eric Siu's approach to Web3 influencers, check out this video:
2) CROwdcreate
Based in Los Angeles, California, CROwdCreate is a big name in the Web3 market, and provides proven marketing strategies that keep its clients returning. The company strives to deliver on its promises, which means knowing the crypto industry better than its competitors.
The folks at CROwdcreate are clearly passionate about the blockchain industry and believe it will be the leader in a technical revolution. Through its services, this agency works with its clients within the Web3 community to ensure growth and success.
CROwdcreate offers the following services:
Thought leadership is an area in which CROwdcreate has made a name for itself. Clients can view the company's TED talks and thought leadership programs and seminars online.
They create campaigns that focus on promoting blockchain, decentralized finance, and Web3 organizations.
CROwdcreate also provides support for investor relations. With many high-profile relationships with people in the blockchain/Web3 industry, they can give businesses access to the right people, which can lead to communication with potential investors.
Content strategy and development is another area in which CROwdcreate offers effective influencer services. By focusing on lead generation and SEO, they give businesses the tools to succeed in a challenging marketplace.
CROwdcreate has worked with:
Axie Infinity
Coin Telegraph
Solana
Learn More: The Ultimate Guide to Blockchain Digital Marketing and Cryptocurrency
3) EAK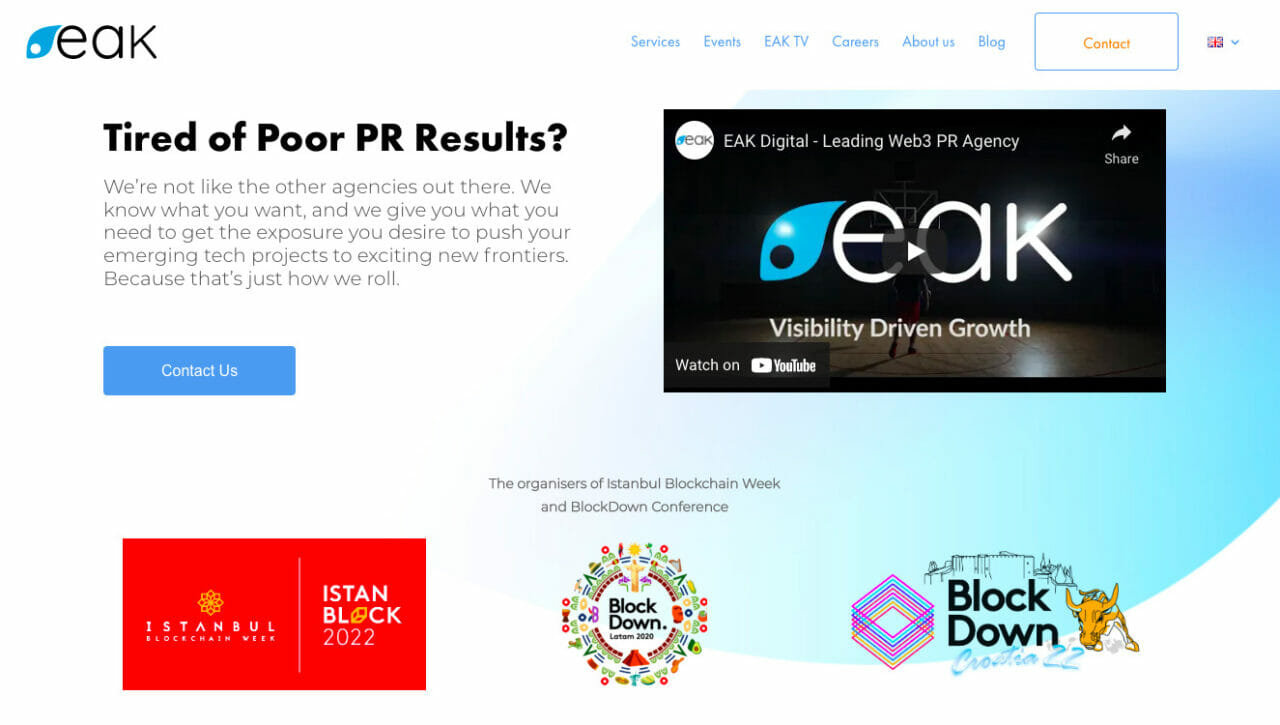 EAK is based in London, England, and has a global team of industry leading experts knowledgeable about emerging technologies in the Web3 industry. With services that include PR, marketing, branding and more, EAK ranks among the leaders in the world of Web3 influential creators.
EAK gets clients the results they want. This is largely due to the agency's belief in statistics and facts: They ignore trendy topics and fancy buzzwords, and instead focus on the figures that drive the client toward their goals. Plus, EAK has made a name for itself as the organizers of the Blockdown Conference and Istanbul Blockchain Week.
EAK specializes in:
Providing clients with the right influencers they need to be successful. This is done through EAK's network, which gives projects a way to develop relationships with the appropriate investors and influencers.
Exposure through blockchain and technology PR. EAK offers services that boost content that draws eyeballs to the client's Web3 content. With its digital PR and top-notch communications, EAK is the ideal influencer agency for Web3 projects.
Full-scale design and branding. EAK will support its clients by providing design services to match any Web3 project launch.
EAK clients include:
Learn More: Influencer Marketing Strategy: The Ultimate Guide to Growing Your Business with Brand Partnerships
4) Lemonade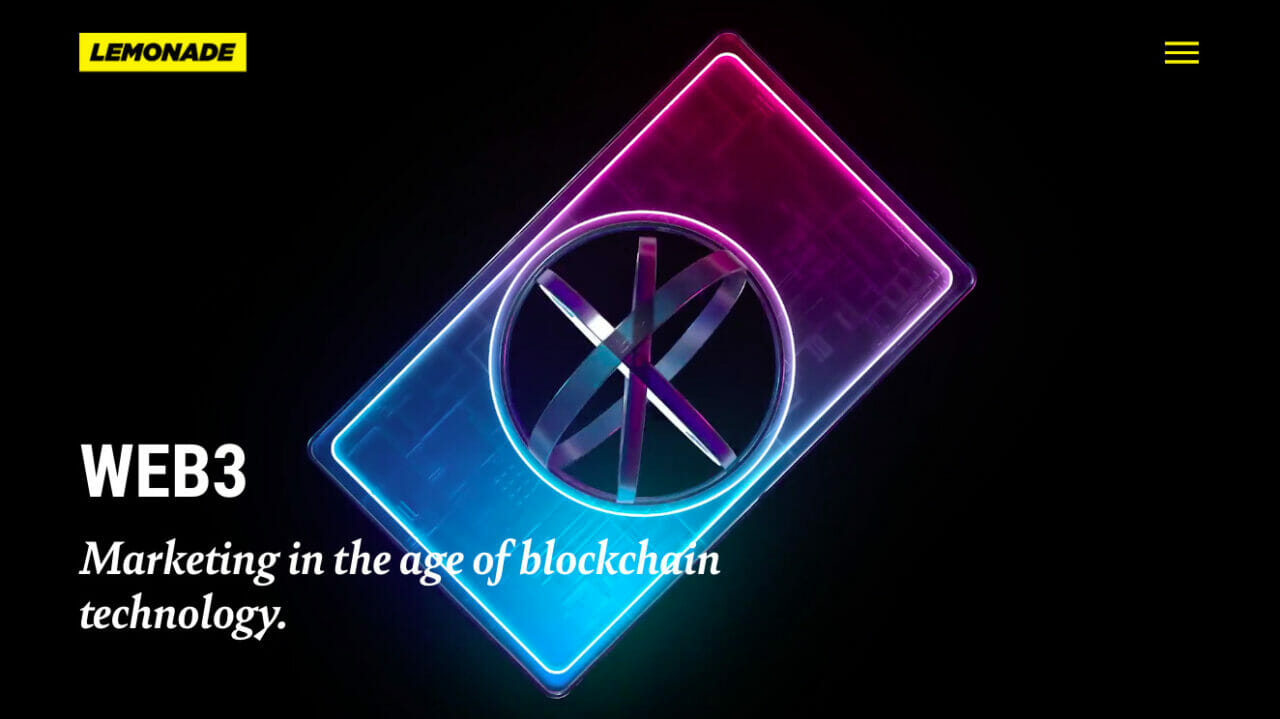 Lemonade is a Web3 influencer agency that believes in the technologies emerging from the blockchain space. The agency's site states what many within the industry think: It's not a matter of if, but rather when and how these technologies move to the forefront.
With Lemonade, clients get an in-depth, fully-integrated, comprehensive team with insights into blockchain technologies and Web3 subject matters. Plus, Lemonade provides experts who have the necessary knowledge to build a successful brand in a fast-paced Web3 world.
Lemonade gives its clients the tools and services necessary to build a successful brand, including:
Community and social media management. Lemonade focuses on finding trends and opportunities within the client's community and curating them to be effective. The agency does this through social media planning, trend analysis, channel growth, and community management.
Ideation and concept development. Lemonade likes to tell stories. These stories tell the client's customers exactly who they are. This is done through brand identity and content development, as well as accepting and understanding client feedback.
Influencer amplification through media. With this service, Lemonade focuses on areas such as influencer endorsements, marketing funnel development, media management, and paid social advertisements.
Key clients for Lemonade include:
Learn More: How to Create a Powerful Marketing Funnel Step-by-Step
5) MAVRCK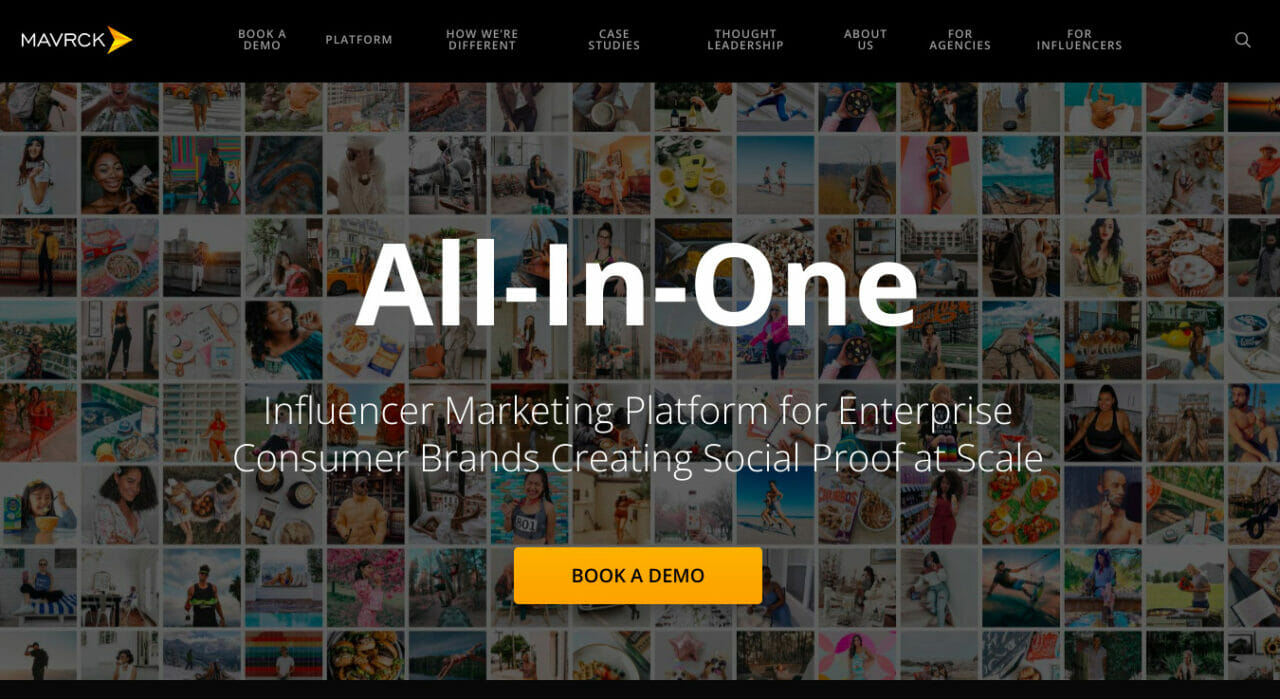 While MAVRCK doesn't focus solely on Web3 clients, anyone who chooses to use this leading crypto influencer marketing agency is making a smart decision. MAVRCK understands that the future of many industries lies within the power of the blockchain and emerging Web3 technologies.
However, MAVRCK flips the way we think of influencers on its head. This is done by incentivizing those using the product with rewards. The entire platform behaves like a loyalty program and, as a result, those using it realize the advantages of sharing the product, which serves to drive more attention and growth to the brand.
MAVRCK services include:
Automated influencer management. With this tool, clients have the ability to manage and review all influencer contracts and feedback. As a result, the latest information and data is available with the click of the button, which allows a business to pivot quickly if necessary.
ROI tracking and reports. View upticks in brand preference, along with real-time automated reports. Additionally, MAVRCK gives clients the ability to see advanced metrics via API access through social media channels.
Identify ideal influencers. With this platform, clients can search their social media channels to find the best influential creators for their project. The platform can sort by demographic, region, social network, and more.
Key MAVRCK clients include:
What Is a Web3 Influencer Agency?
A Web3 influencer agency is a marketing firm focused on helping brands launch or grow their Web 3.0 content or project by partnering them with Web3 influencers.
These agencies focus on marketing strategies for Web3-related companies, including NFT marketing, token distribution strategies, decentralized applications (dApps), etc., by collaborating with influential creators with a reputation in the Web3 space.
And once a project has gone to market, these agencies continue to support and grow your business through community building, content marketing, and search optimization. Web 3.0 agencies also offer social media support, brand positioning and newsletter campaigns.
It's important that the marketing agency be well-versed in all things Web3; no one wants to work with an agency that isn't familiar with the market in which they're working. For instance, how can an influencer agency develop a competent social media campaign without knowing the ins and outs of NFTs?
Need a quick lesson on Web 3.0? Check this post out:
What Is Web 3.0? The Future of the Internet
Why Use a Web3 Influencer Agency?
There are several reasons why you might consider using a Web3 influencer agency for your project. As blockchain technology continues to evolve, it's important to have a team that knows how to effectively communicate and market brands in this new space.
Here are a few reasons to consider hiring a Web 3.0 influencer agency:
ROI Improvement
Finding the right Web3 influencer agency will provide the guidance needed to improve ROI. No business wants to waste money, which is why it's important to have specific targets and goals in mind. With a Web3 influencer agency, projects have a team in place to keep them on track while getting the best possible returns.
Broader Perspective
The problem with many start-ups is that they lose sight of what they're doing or why they're doing it. Finding the best crypto influencer agency means finding a team that can think of new marketing ideas, provide objective feedback and help you reach a more diverse audience. They'll provide the necessary information for successful brand management, social media interactions, marketing content, and more.
Avoid Wasting Time & Money
The two most precious commodities most businesses have are time and money. With a reliable Web3 influencer agency, steps can be taken to ensure that these resources are not wasted and that costly mistakes are avoided. Plus, using a Web3 influencer agency alleviates some of the workload, which means brands can focus on what matters most to them, as opposed to marketing, branding and social media.
On-Call Experts
This doesn't literally mean that the influencer agency is on call any time they're needed. Instead, it means that you have access to experts that understand how the blockchain market works. As a result, questions about design, copywriting, strategy, and marketing can be quickly and easily answered by someone with specific experience.
Even better, a Web3 influencer agency will understand exactly what it takes to succeed in the world of blockchain and crypto. There is no shortage of choppy waters to navigate when it comes to technology, and having a team that has done so before can go a long way toward ensuring the success of a project.
Keep Up with the Market
For projects that need to stay on top of the latest trends, a Web3 influencer agency can really help out. They'll define a plan that allows the business to keep ahead of the market while creating a successful campaign that puts its clients at the forefront.
Reach a Niche Market
A Web3 agency will help any project find the right tools to target a specific market. With a team of experts available, finding the right audience will be a breeze. Web3 agencies can take a marketing plan and turn it into effective communication surrounding any product or brand.
Dive Deeper:
* An NFT Marketing Checklist for Your Crypto Project
* NFT Strategy: Everything You Need to Know to Get Started
* 38 Digital Marketing Trends You Can't Ignore in 2023

Choosing the Right Web 3.0 Influencer Agency
Here are some factors to consider as you select the right Web3 influencer agency for your business or project.
Reputation
Before making a final selection, it's important to know as much as possible about an agency. What is it known for? What have other clients said about the agency? What types of reviews have previous business partners left? A reputable agency is paramount when launching a product or service.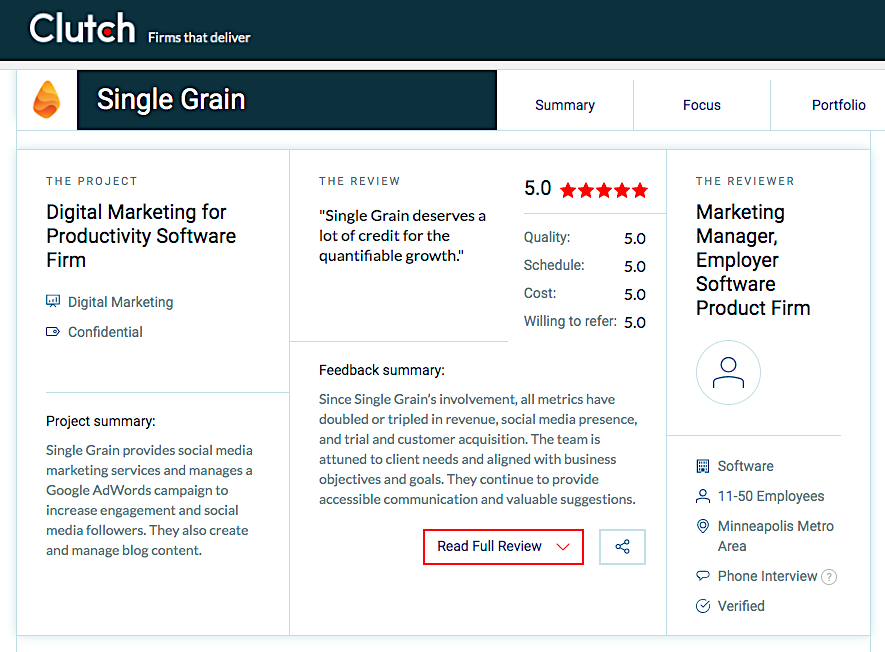 Experience
In addition to reputation, an agency with experience is critical. The last thing a project needs is an influencer agency that doesn't know anything about Web3, blockchain or NFTs. An agency with plenty of experience will understand how those things work and what it takes to succeed in a blockchain world.
Finding the best crypto influencer agency with a record of successful launches and satisfied clients can do a lot for any project or product. Sure, you can select a traditional marketing company, but it makes more sense to choose an agency that's familiar with and has experience in the Web 3.0 market.
Price
The total cost of a Web3 influencer agency is important to know as well. Whether the agency offers pre-packaged plans or customized services, it's important to know how much it will take to enlist their help. Ensure that the price is well within your budget before signing a contract. There's more value in working within the means of the business than trotting out a fancy Web3 agency that doesn't know the difference between staking and yield farming.
Offerings
Researching Web3 influencer marketing agencies is likely to result in different services. Be sure to select the features that make the most sense for your brand or project. Some of these options include:
Marketing services
Influencer support
PR
Brand design
Content development
Email and sales funnels
Social media management
It might make sense to look for an agency that offers customized services. This allows businesses to select exactly what's needed and not pay for extraneous features.
Learn More: NFT Glossary: Every Buzzword in One Place
Red Flags to Watch Out For
Unfortunately, the internet is full of bad actors who are more than happy to take the hard-earned money of a business or project. Fortunately, there are warning signs to be aware of before making a final decision.
🚩 Poor Communication
A legitimate Web 3.0 agency will communicate regularly with its clients. If this is not the case even before you hire them, it might be a good idea to move on and find another agency. A lack of responsiveness is a good indicator that the agency isn't taking the project seriously or is too busy to pay attention to each client. Plus, lagging communication creates setbacks and delays that could easily be prevented.
In the long run, an agency with poor communication could cost more money, which will result in disappointed investors, clients, and customers. It also reflects poorly on the project team itself as they were unable to choose a reliable Web3 influencer agency.
🚩 No Customized Services
While this warning sign isn't set in stone, it's still one to pay attention to. If a Web3 agency won't provide customized services, or at the very least work to put together a package that makes sense, it's probably not the right option for you.
Businesses compromise and provide customized services regularly. This is part of what working together is about. If an agency isn't open to creating a one-off package, it's not a good sign. More than likely, they're not going to go above and beyond in the future, which will only cause more friction and problems.
Additionally, the agency probably isn't going to put in the time and effort to get to know their clients, which is another warning sign to watch for. You should go with an agency that will invest in its clients, not ones that are looking for a quick buck.
🚩 Over-Promising
Another sure sign that an agency isn't worth considering is that it makes promises it simply can't deliver. If a Web3 influencer agency promises that a brand will rank at the top of Google within a month, it might be best to steer clear. This type of work takes time and any agency who suggests otherwise probably isn't the best option to work with.
Plus, no agency out there can guarantee results. Sure, there are tried and true methods, and the best agencies know what's likely to work. But that doesn't mean it will for sure happen. Look for an agency that wants to work closely with you to help achieve your goals.
Ready to Hire a Web3 Influencer Agency?
Armed with the knowledge of what a top crypto influencer agency can do for you, start searching for the one that makes the most sense for your project's goals. Not all agencies will be a perfect fit, but don't let that discourage you.
Remember what to look for when considering Web3 influencer agencies. Do some research and set up meetings to learn more about each agency. Go over goals, targets, and what will make the project successful. Before you hire one is the perfect time to learn more about how they work and what it will be like to work alongside them.
If you want to promote your business by partnering with an excellent Web3 influencer agency, Single Grain can take your brand to the next level. 👇
Or learn more about what we can do for you here 👉  Web3 Marketing Agency