So how do you generate sales through webinars?
The best part about webinars is that they're an opportunity for people to get to know you. In return, you should focus on building trust and educating your audience. If you give them highly valuable free info and advice that could change their lives (or at least their businesses), they'll start to wonder what your paid products are like, and they'll be much more likely to buy.
Remember that the key to webinars is getting people to make an impulse buy while they're listening. Sure, you also have everyone's email address and info just in case, but think about this:
Webinars make people want to buy on impulse better than just about anything else out there.
Click To Tweet
Best Webinar Tools
There's a lot of different software available to make webinars work. GoToWebinar by Citrix is a very popular web conferencing service that integrates with a lot of software and gives you a ton of tools to play around with on your webinar software settings. It's also simple to use. Unfortunately, GoToWebinar is capped at 1,000 registrants.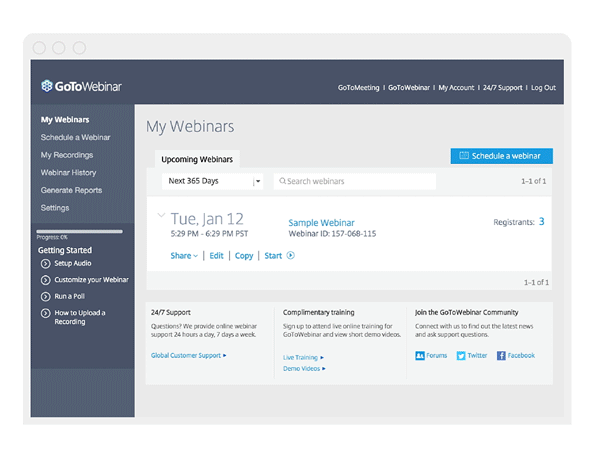 I also use WebinarJam, which allows for unlimited registrants. It gives you a pre-webinar chat room where you can actually start interacting with people before the webinar and lets you place "buy" buttons at specific times during the webinar.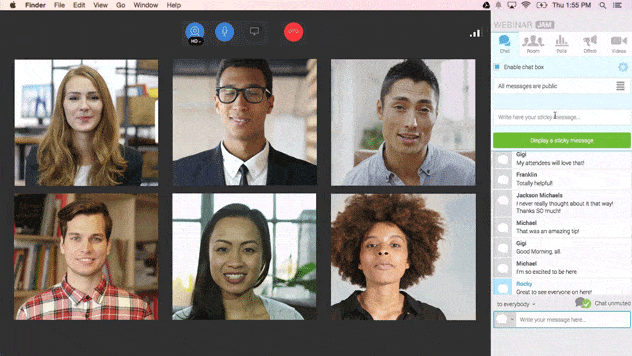 While I use WebinarJam for the live version of my webinar, I use EverWebinar for the recorded version.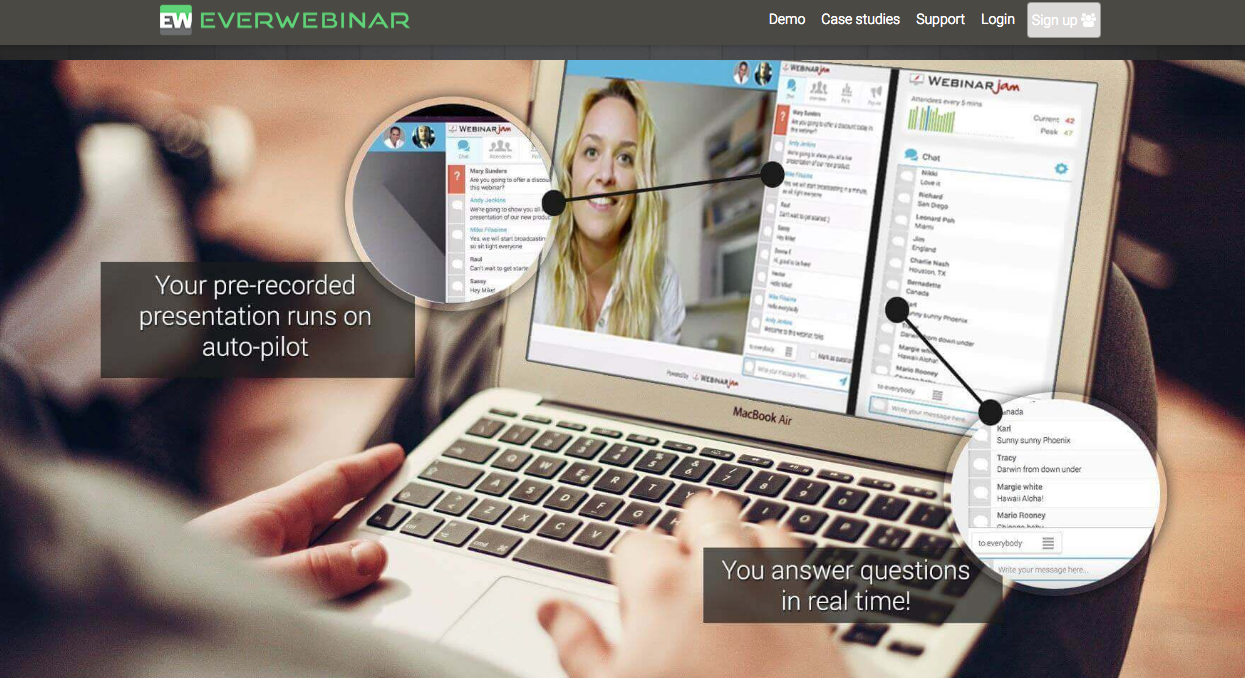 Convert into an Evergreen Webinar
Whenever you run a webinar, there are bound to be people who will miss the airtime. That's okay. Just about every webinar tool out there lets you capture a live webinar and then replay it as if it were a live webinar (but this time it's recorded). It captures everything from the chat to the Q&A session at the end.
Obviously, when you run prerecorded webinars, you should let people know that they're watching a recording. As long as you are clear about that, they're usually okay with it.
Once you have a webinar set up that's converting at decent rate—we're talking anywhere from 5-10% percent—you can convert it into an evergreen webinar.
Learn More: Why You Should Be Hosting Live Webinars
The Right Way to Sell During a Webinar
When creating a webinar that will actually generate sales, you can't jump into the pitch immediately, especially if you're driving cold traffic from Facebook. Remember: these people don't know you very well, if at all, so you have to establish a relationship first.
And the best way to do that is to start educating your audience on something important to them, like a problem they need help with that you can solve with your expertise.
While educating in a webinar, your job is to add value and generate goodwill. These people have spent an hour with you to collect all that value, and now they've built that relationship with you. Spending an hour on anything these days is a huge time commitment, so make sure you leave some time at the end of your webinar to hear them out and try to answer their questions. This is why nearly all webinars have a Q&A section at the end.
When the education and Q&A phases are over, then you can begin pitching your product. By this point, whoever's left on the webinar will be very inclined to buy from you. They like you and respect you—and it's up to you to leverage that.
Although there are a lot of webinar gurus out there, Russell Brunson is probably the most well known when it comes to actually selling effectively using a this platform. He's a veteran of the funnel marketing space and he has done a ton of sales through marketing his webinars. He even has a process called The Perfect Webinar, in which he gives a blueprint on how to set up the perfect webinar sequence. I've tried Russel's tactics, and they work.
Just make sure you're educating first so it doesn't seem like you're just trying to force something down someone's throat. If you're educating first as well as adding value, you greatly increase your chances of selling successfully by the end of the webinar.
Give Away Something for Free
There's really no right or wrong answer when it comes to what you should be giving away for free (and what you should be keeping secret for the paid product or service). A lot of people are of the opinion that if you give away too much for free, your audience may just attempt to do it on their own.
That's fine by me. I still prefer to give really high-quality, valuable info during my webinar. In my experience, sure, some people might just run with it and I'll never see them again. But most people are so busy that if they see the value in it and see you as an expert, they'll be more than willing to pay you to get the job done.
After my education and Q&A phases, I typically say, "Hey, do you love what I gave you so far? Cool — just imagine something that's even more detailed and more thorough." Then I break down step-by-step how to do something, how it's a lot of work, and how you're going to produce this content on a monthly basis. It's not going to drive amazing results right away, but if you keep at it, you should start getting more traffic and sales to your website.
Learn More: Why Neil Patel Pays $30,000 for Content & Gives it Away For Free [podcast]
How Do You Structure and Price a Webinar?
My webinars are usually two hours long. The first hour is spent on pure education, then the next thirty minutes is a preview of the product or service I'm selling, and the last 30 minutes is all Q&A. The Q&A isn't just about my product or service, of course—it ties back to all that free advice I was giving out during the first hour. This format works really well for me.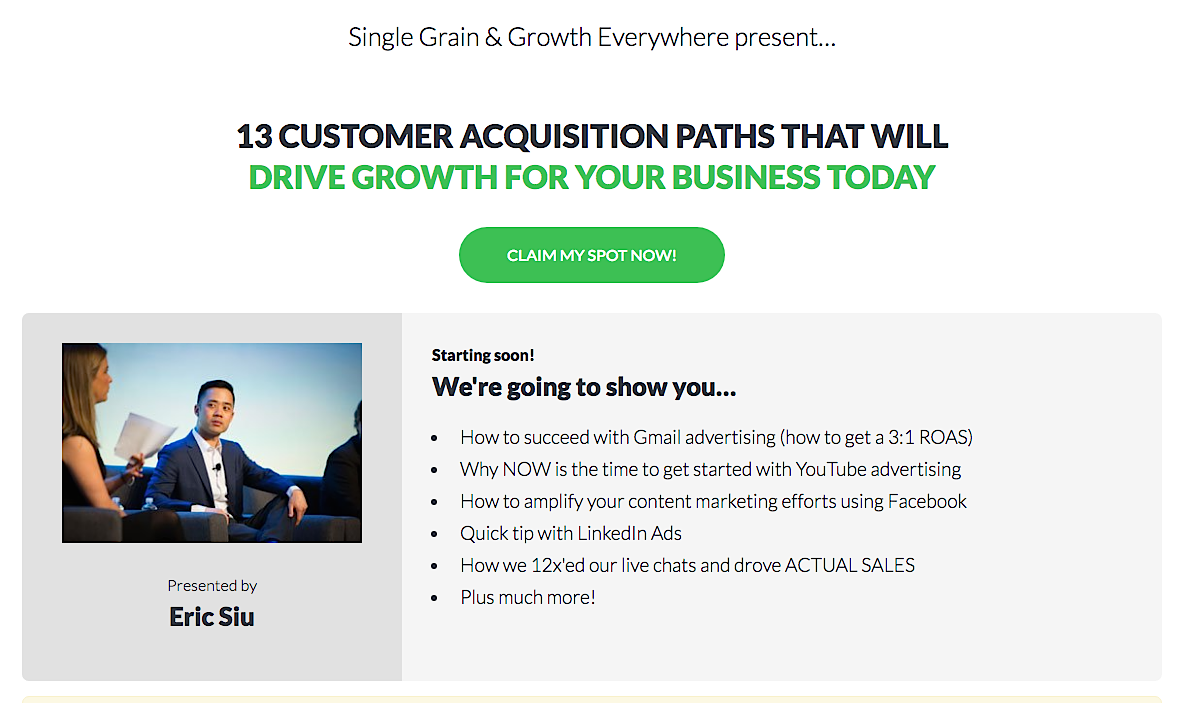 If you're trying to sell something on a webinar, price points between $500-$2,000 dollars do extremely well. If it's lower than $500, you probably don't need a webinar. And if it's above $2,000, it's really hard to convert someone directly from the webinar.
If you're selling anything over $2,000, you want to collect leads from your webinar and then have an email sequence and a sales team member follow up.
Remember, you also want to make a unique offer that's only for the people on your webinar.
For example, let's say your product sells for $1,500. You can do a "Buy It Now" deal on the webinar for $997. And after the webinar is over, for all the people who didn't buy it at $997, you can extend the offer with a countdown sequence that you remind them of over emails. You want to keep reminding them that the offer is going to expire.
Email automation tools like Infusionsoft let you keep track of this to the second, because it's really important that you're not lying. You don't want any of your customers who bought before the deadline finding out that people who bought after the deadline are paying the same price.
Related Content: Cold Emailing: Best Outbound Sales Automation Tools
The Fortune Is in the Follow-Up
One of our clients sells an options trading course through webinars and gets a ton of sales from the webinar directly. But as more and more competitors entered the space, he saw that the follow-up sequence actually started generating more and more sales.
So if you have people showing up to your webinars and they see the offer but don't purchase, you can send them emails based on what they've done or seen already. You can tag people like this through Infusionsoft, WebinarJam, or EverWebinar.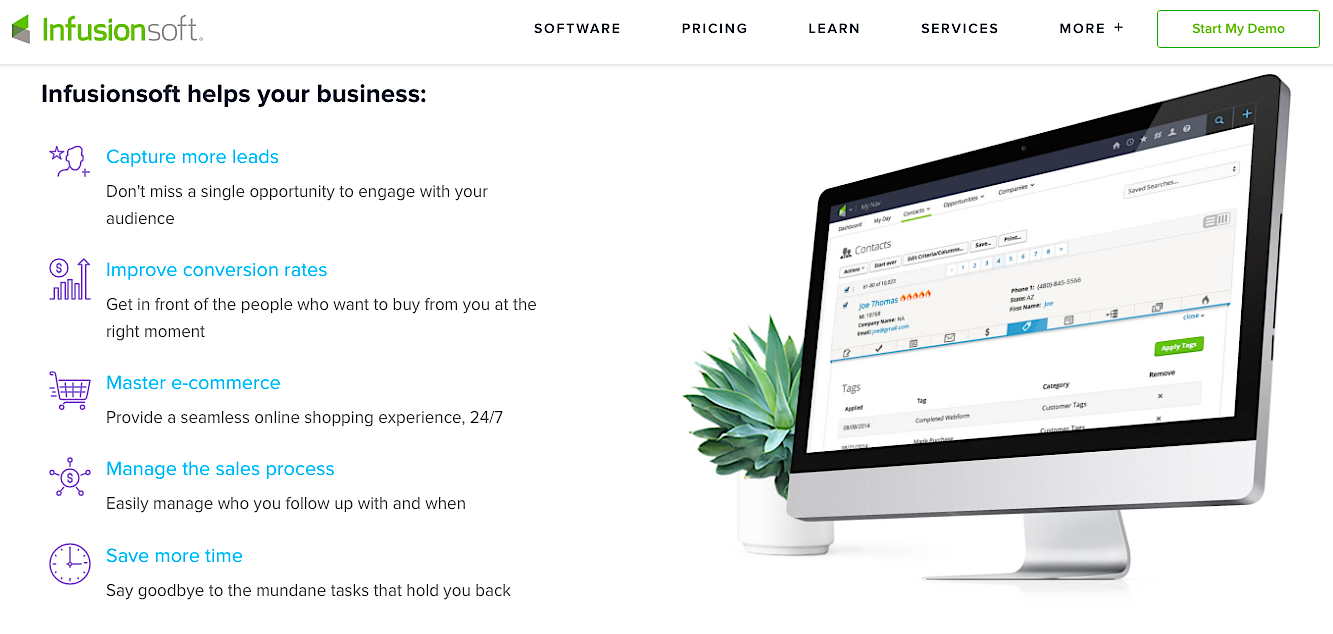 Make sure you're targeting all your segments. You have people who attended but did not see the offer, people who did see the offer, people who did not purchase, etc. Make sure you have some type of automated follow-up sequence for each segment.
This includes retargeting. Retargeting people who are on your list, retargeting people who have visited your website—this is really important and will help you generate traffic and sales for your webinars. You can also include cold traffic from ads, because cold traffic will help pump up your attendee numbers.
Facebook Ads to Drive Cold Traffic to Your Webinar
Right now, most people are using Facebook ads to drive cold traffic to webinars, and they're overcharging to compensate for the ad dollars. So for every dollar they spend, maybe they're earning back $4. As long as the final price point is under $2,000, this tends to work out well.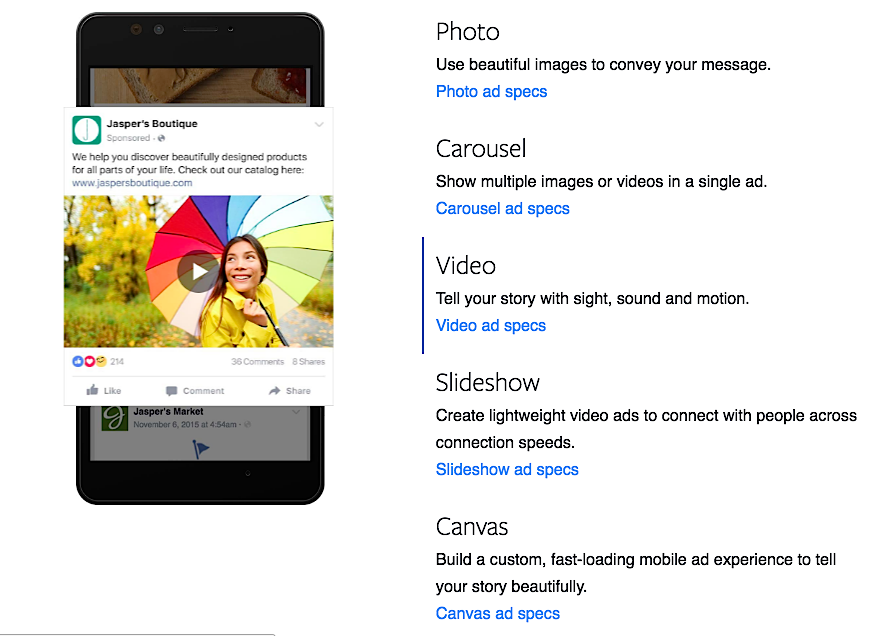 At the very least, you should be making 2x (or 100%) of your investment. So for every $1 you spend on Facebook ads, you should be earning $2 in sales. Keep in mind that you're going to have to deal with refunds as well, and this will affect your margins.
I've also found that the really long post-like Facebook ads tend to do very well. For example, I have a whole detailed story about me and how I got into traffic generation and marketing and how you can learn marketing too. I tried short versions—including a video or just a few paragraphs—but they don't convert as well. Granted, you may not generate as many clicks when you have this long story, but the people who do read it are much more likely to buy.
This post was adapted from Marketing School, a 10-minute daily podcast in which Neil Patel and Eric Siu teach you real-life marketing strategies and tactics from their own experience to help you find success in any marketing capacity. Listen to the podcast version of this post below: