Today, I'm going to talk about how to leverage Facebook Live.
First and foremost, Facebook Live is when you broadcast from your phone or tablet directly (and, as of January 2017, from your desktop) about what's going on in the moment. You could broadcast an event or something you want to teach people in the form of a webinar or product demo or similar, or you can do a show, like a visual podcast.
Why Live Stream Anything?
As a matter of fact, Neil and I tried to broadcast our Marketing School podcast on Facebook Live, but we ran into some technical difficulties. We'll probably be trying it again in the near future. So the idea behind Facebook Live, YouTube Live, Periscope or any live streaming app, is that you're getting to know people (and they're getting to know you) in real time.
Related Content: From 0 to Live: How to Run an Effective Periscope Marketing Campaign
Here's the thing: video's going to get bigger and bigger, and everyone knows it. One of YouTube's execs said that video would make up 90% of content by 2020. That's in the very near future.
Right now is the best time to get on the Facebook Live bandwagon, too. Facebook is actively competing with YouTube, Twitter and other live streaming services.
Whenever you do a Facebook Live event, Facebook will push it to the top of everyone's feeds.
Click To Tweet
That means if you go on your phone right now and publish an article or post and then click the live button, you'll find that you'll get more engagement on the Facebook Live posting than on any other type of content that you put out.
For these platforms right now, it's all about attention. They're battling for attention, which is one of the hardest things to get. Look at Snapchat. The average person spends about 18 minutes a day on Snapchat. That is huge.
Related Content: How to Use Snapchat for Video Marketing
Live Streaming Equals Instant Gratification
You want to take advantage of live streaming services like Facebook Live because right now you're getting more reach. Remember, though, that's not going to last forever. Once everyone starts doing it, then it will just be treated like a regular post.
But right now Facebook is giving priority to Facebook Live videos and this is your opportunity to stand out against all the other people out there. It's your opportunity to build your brand, build a relationship with your audience, and then hopefully get them to buy from you.
I've heard stories of guys like Frank Kern running a Facebook Live and then doing tens of thousands of dollars in sales.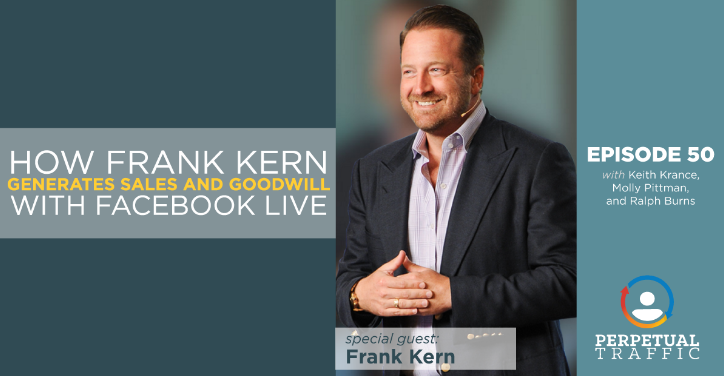 Neil's also been experimenting with Facebook Live. He's seen that the longer you stay on, the more viewers you get, which makes sense. We've found that Facebook Live events that are Q&A related tend to do the best. Not just because people are engaged, but because they're leaving comments, which is part of Facebook's algorithm.
If someone has a video that gets a ton of like and shares, it'll do great. If a video gets tons of likes, shares, and comments, it will do even better. I like doing Facebook Live Q&As in which I hold up my phone and say, "Hey everyone, I'm here to answer any question you have about marketing, so ask and I'll answer."
Live Streaming = Webinars?
At the last VidCon, YouTube talked about letting users record YouTube Live directly from their mobile app, which got a lot of applause. Now Facebook, not to be outdone, is making similar changes as well. Facebook Live added a waiting room (a "pre-broadcast lobby") where people can sit and chat before you actually get going. Think of it as being a webinar where people are waiting in an actual room together.
Imagine me and Neil doing our podcast as a live stream event. Even if we're in different parts of the world, it's going to show both of us talking at the same time. This is just going to get more and more interesting down the road.
Effective Types of Facebook Live Videos
We've already mentioned how useful Q&A sessions can be. But educational videos also get a ton of engagement. Think of these types of videos as the video trainings you often get for free on a landing page.
If you educate someone on a topic, let's say how to build more traffic or how to get more Facebook fans or how to generate more sales through social media, those are all examples of topics that I could be creating that can drive a lot of business. I don't know if Facebook Live will actually drive any business for me, but I'm going to test it out.
Related Content: 12 Engaging Types of Video Content that Viewers Love to Watch
Best Practices for Facebook Live
Although I haven't really delved into Facebook Live intensively yet, I've already noticed a lot of patterns. First, you want to announce your Facebook Live the day before. Don't just do a Facebook Live event out of the blue; tell people at least 24 hours in advance that you're going to be doing your live event and when it's going to take place.
The second thing I've noticed is that timing makes a huge impact. For example, I've tried posting blog posts at 8:00 a.m., 10:00 a.m., 1:00 p.m., 5:00 p.m. and a few other times. Keep in mind that whenever your blog posts and other types of content do best, that's when your Facebook Live events will also do best. Don't just pick random times throughout the day.
A quick way to figure out when people are on your page is to go look at Facebook Insights. It provides you data on which part of the world your fans are based in because if all your fans are, let's say, in the East Coast and you do something extremely late because you're in Pacific Time, most of your fans are sleeping and they're not going to be there for your live event.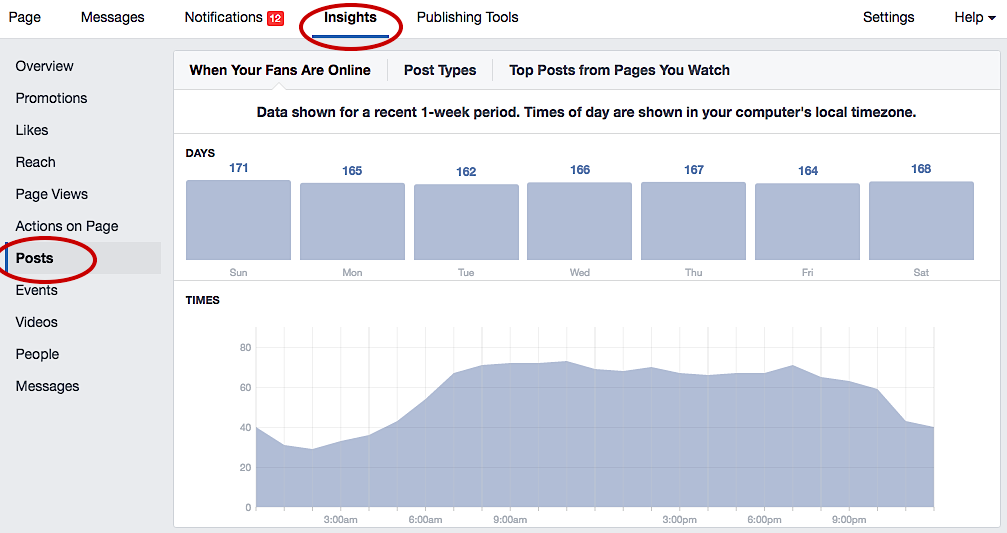 How to Get a Verified Facebook Live Profile
One more thing—since Facebook Live is still fairly new, it's not too hard to get the blue checkmark and become a verified account. You don't need as many followers as you might think. Leonard Kim actually has a great step-by-step article on how to get that blue verified check mark.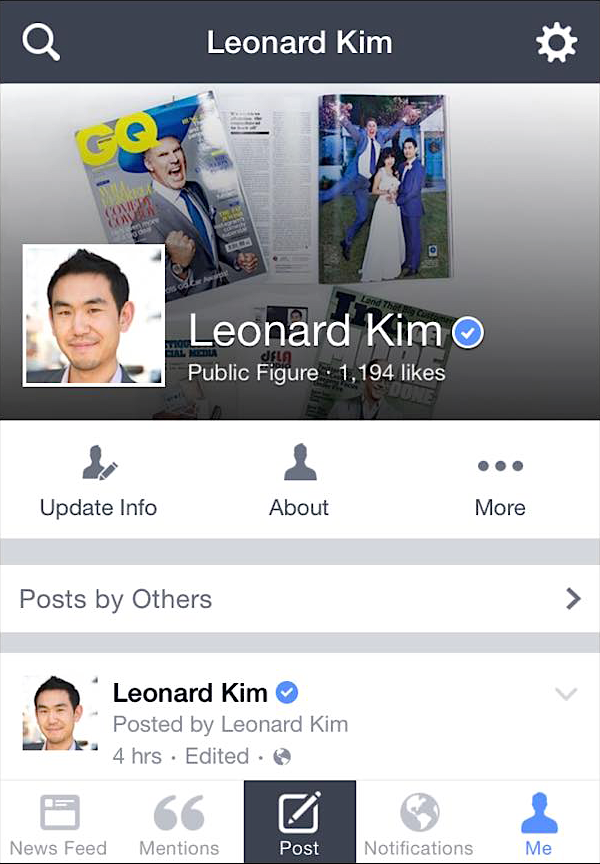 It works really well. I didn't have a verified page so Leonard hit me up and he was just like, "Do you want a Facebook verified page?" I said, "Yeah, what do you want?" He's like, "Nothing. I'll do it for free. It's really easy." He just sent me instructions, I followed them, and boom, my page was verified in less than 30 days.
Related Content: The Ultimate Guide to Video Marketing
Final Words on Facebook Live
Finally, make sure your Facebook Lives are actually going to the right people. You want to create segments of your followers (e.g., friends, family, leads, etc.). Then you want to figure out when those people are most likely to be watching.
If you time it right, I've seen about 15% of viewers actually liking and commenting, which is pretty good.
This post was adapted from Marketing School, a 10-minute daily podcast in which Neil Patel and Eric Siu teach you real-life marketing strategies and tactics from their own experience to help you find success in any marketing capacity. Listen to the podcast version of this post below: