The Best Way to Track Your Keyword Rankings: An SEO Expert's Strategy for 2020
Customers probably search for you (or your services) on Google all the time. But when's the last time you actually tried to find your own services through Google? If the answer is never, I'd seriously consider tracking your keyword ranking.
Book My Free Marketing Consultation
The Keyword Game Has Changed
When I first started doing SEO around seven years ago, the one thing I looked at all the time was keywords. It didn't matter if I was agency-side or in-house—whenever I got interviewed for these jobs, they said, "You are going to live and breathe these keywords." So I was laser-focused on specific keywords. My only focus was on getting a company to rank for those keywords.
Back then this wasn't that hard. All you had to do was build exact-match anchor text for every one of your target keywords, and you were already better off than most of the competition. Then you'd move on to another set of keywords.
But now, with all their algorithm changes favoring content, Google's made it a lot harder to game SEO. It's not just all about flipping links all the time. Now I don't look at keyword rankings as much. I'm really looking at organic traffic. I'm looking at my organic conversions. Those are the things that matter to me.
Learn More: 3 Things We've Learned From Ranking For Competitive Keywords With Viral Traffic
How to Track Your Rankings
Every once in awhile, I might go into Google Search Console and look at how rankings are doing over time. You can use a rank tracking tool, too. Start with Ahrefs and SEMrush. They show you a lot of different rankings, and have a rank tracker as well. They'll even send you email summaries of your findings or let you easily export them into spreadsheets.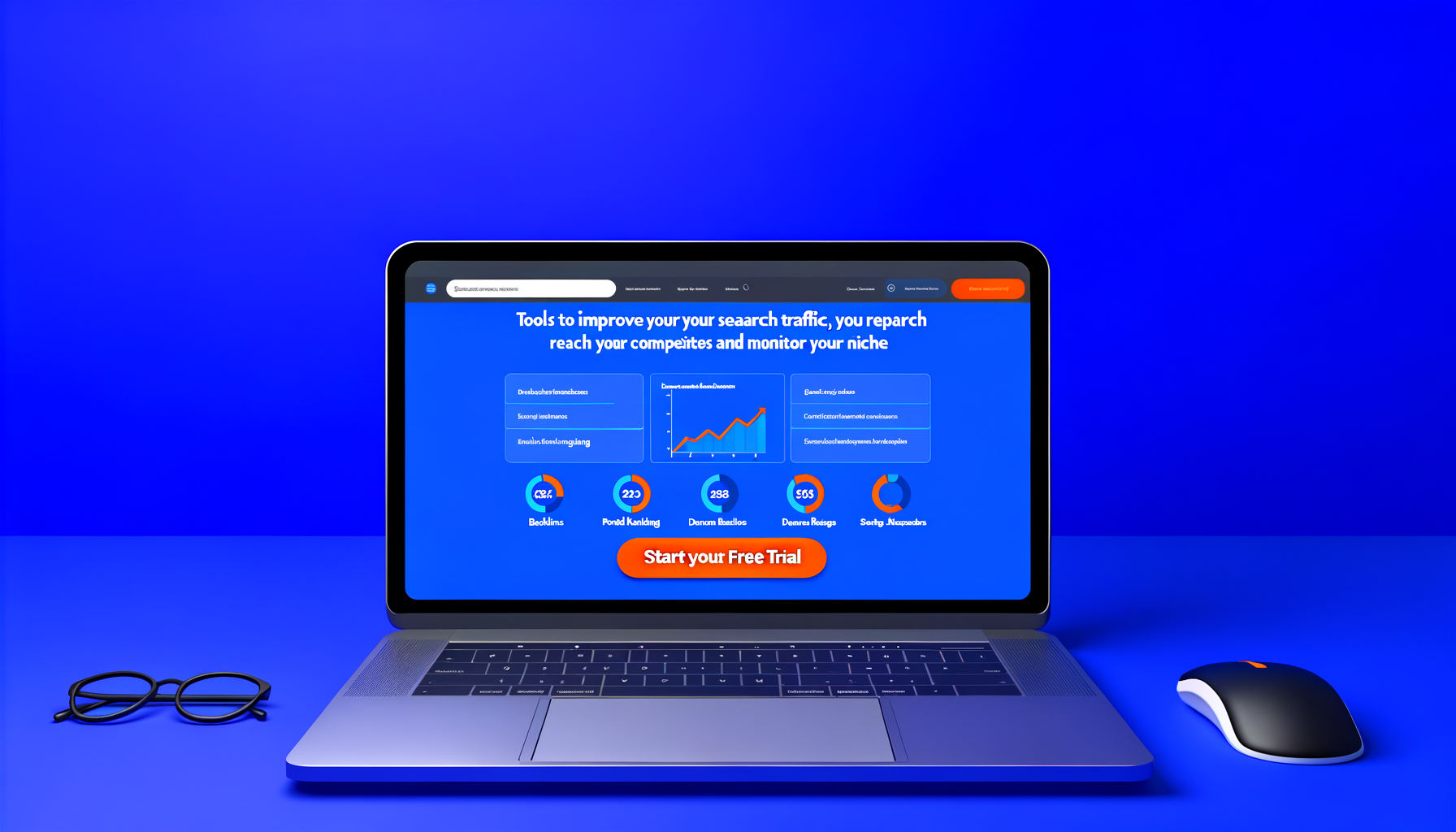 The easiest way to track your keyword rankings is to just Google them and see where you show up. Just make sure you're using an incognito window so that the search results aren't skewed by your cookies or location. I'll do this at most once per month because it takes a while for keywords to rank. Even if you're just churning out content one month, checking your rankings that month may not be helpful at all.
How to Secure a #1 Search Result Ranking
In 2015 Neil wrote a piece called The Beginner's Guide to Online Marketing. It was super detailed; he built links to it manually from September through November of 2015. He was emailing sites saying, "Hey, I noticed that you link to other online marketing related articles. I have a more detailed version. Feel free to check it out. If you like it, link to it. If not, oh well."
Neil sent 800+ of those emails and built a decent handful of links. Over time, more links grew organically but not that many more.
Let's say he got around 80 manual backlinks and got 95%+ of those backlinks in November 2015. Two years later, he's still the #1 result for "online marketing."
Just think about that—he only had a 10% success rate with those emails, and it all happened over one month, yet it was enough for him to hit the number one spot by August 2016. He started showing up on page one around May 2016, over half a year after he published the guide.
That just shows you how long it takes from you building links to getting rankings. Neil didn't really do much SEO. He didn't really build many more links. The point I'm trying to make is that whatever you're doing, you won't see the results right away. You have to give it a solid six months before you see your "true" rankings.
Related Content: Facebook Algorithm Update Penalizes Low-Quality Links
Lots of Companies Don't See the Bigger Picture
When you look at the things that Neil's doing, he has full control over everything. He's playing the long game—but he's able to do this because he's spending his own money and because he's very knowledgeable about what works in marketing at any given time.
If you're working for a larger company, it isn't as black and white. The stakeholders who are investing money and giving you your marketing budget want to see results by three months in. They just don't have the patience to wait 6-12 months to see ROI, even if it's huge.
Check out this post by Eric Enge of Stone Temple Consulting on whether links still matter in 2016. It turns out that Google does still weigh links pretty heavily, and sometimes all you have to do to get a great piece of content to page one from page two or three is get more backlinks to it.
Learn More: 4 Ways to Create Great Links that Boost Your Website's Ranking
Look at Your Impressions Over Time
Look at Google Search Console to see how you rank between different cities and even different states. It will show you your average rank over time.
Also, you shouldn't be trying to rank for one keyword. Look at overall search traffic and impressions. Google Search Console shows you this all the time. It's easier to see impression count month over month versus rankings or search engine traffic, because if your impressions go up you could be the #10 result on page one, but you won't see that many more clicks.
As long as your impressions keep going up month over month, eventually your rankings will catch up. So instead of tracking rankings, I challenge you to go and track your search impressions through Google Search Console. It's much more effective as a leading indicator for where your "true" ranking lies down the road.
Learn More: How to Use Google Keyword Planner for Content Creation
Book My Free Marketing Consultation
This post was adapted from Marketing School, a 10-minute daily podcast in which Neil Patel and Eric Siu teach you real-life marketing strategies and tactics from their own experience to help you find success in any marketing capacity. Listen to the podcast version of this post below: