SEO is changing so often that it can be hard to decide what you should be focusing on. So let's go over 9 simple SEO tactics that will skyrocket your web traffic and beyond.
1) CROss-Link to Your Own Pages
If you go to QuickSprout, or NeilPatel, you'll notice that Neil links to other blog posts in the sidebar.
If you link to your most popular pages using keywords that you want to get ranked for, like "online marketing" or "digital marketing," you start climbing the rankings. It sometimes takes six months to a year, but you rank really well.
On Google, Neil ranks number one and two (Quick Sprout and Neil Patel) for "online marketing." Just think about how competitive that keyword is. And you know how many links he has been manually building to those guides? Zero. All he's doing is making sure that he links to those pages on every single one of his blog posts.
2) Featured Snippets
You'll notice that when you Google something now, there's a box that pops up with a quick answer. This is called a featured snippet, and it shows up now before the first search result. We're still not entirely sure how to rank into the featured snippet, but a lot of research has gone into this.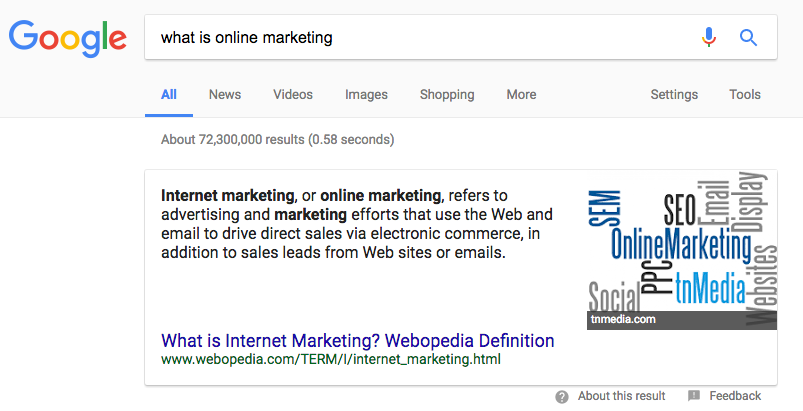 Moz did a really good post on this called Ranking #0. Basically, you want to make sure you're using your H1 header tags properly, followed by a short snippet that describes what you're writing about. For example, let's say your H1 header title is What is Digital Marketing? Right after, you should explain what digital marketing is in a snippet.
If you do that, Google (which is getting a lot better at machine learning) will detect that your page has a great definition for this common keyword question phrase, and will start linking to you in the featured snippet for that keyword phrase.
Moz tested this with one of their own pages on domain authority. They were #1 in SERPs, but another agency took the #0 featured snippet spot from them. So Moz rewrote their H1 header and snippet for that page, and suddenly they were ranking for the snippet, too. They took away that spot from their competitor agency.
If you already have the #1 spot, ranking for the featured snippet may not seem like a big deal, but the data shows otherwise:
Ranking #0 in the SERPs can increase your click-through rates anywhere from 33-100%.
Click To Tweet
3) Optimize Title Tags
Let's hypothetically say that you have the number one spot, and you worked hard for it by creating excellent content. Now let's say a competitor creates a new page and starts ranking at #2, but their content isn't as good. If everyone starts skipping the #1 result (your page) and they start clicking on the #2 result, what does this tell Google?
If you find this happening to you, then you need to optimize your title tags. Everyone looks at title tags, but most of the time they're only thinking about keywords. Sure, you should research your keywords, but if your title tag isn't appealing and people don't want to click on it, you aren't going to rank well.
But if you're getting more clicks than everyone else around you in rankings, Google will keep moving you up—until someone else outperforms you with their click-through rate because they have a better title tag.
How do you make your title tag really appealing? By thinking like a human. Ask yourself, "What would someone want to read and click on?" For example, when I search the keyword "SEO," one of the most popular sites that comes up is Search Engine Land.
It's not because they have the most links, it's because their title tag is so simple: "What Is SEO?" It gets more clicks than something like "The Beginner's Guide to SEO" or "The Advanced Guide to SEO" or "SEO Made Simple." People love Googling for "what is…" and that works especially well with complex terms. So a beautiful title tag that entices clicks can skyrocket your rankings.
Dive Deeper:
4) Page Scrape
Another excellent SEO tactic you can use, that kind of piggybacks on click-through rates, is second order page scraping. Go into Google Search Console and look for the keywords you're ranking for. Let's say you're ranking on page two of SERPs, for example, and you're on the cusp of getting to page one. You're aiming for that top 5 ranking so you can have a higher click-through rate and drive more traffic.
In order to do that, go to Google Search Console and make a spreadsheet with rankings where you're ranked in positions #10-20. With that, you have that list and you can start using Neil's tactics for building links and cross linking. And as I've said before, you should always work on improving your titles. Write better meta descriptions, too. See if you can drive click-through rates higher as well.
One of my friends who's been working with enterprise SEO says that Google likes to audition you. The idea is that, if you're getting higher click-through rates while you're going through the "audition," you're going to be able to get onto page one. I can't say conclusively that I have a lot of data around it, but I've tested it myself and I think it is worth testing.
5) Write Epic Content (2,000+ Words)
If you check out the Single Grain blog, you'll notice that I have a lot of blog posts that are very long—2,000 words or more, even 4,000-6,000 words long. Why? Because the more keywords you have on a page, the more long-tail terms you'll rank for. You don't need to shove in keywords or rank for anything specific—this is just a common sense equation:
More words in your blog post = more things Google can end up ranking you for.
Click To Tweet
SerpIQ did a study on this showing that webpages that rank in the top 10 results have at least 2,000 words. So if you can write detailed, lengthier content, you're much more likely to get more search traffic. You don't want to just shove in words purely for fluff so you can meet the minimum two thousand word count, though—you want to take the time to write really good, thorough content that gives people value.
Dive Deeper: 
6) Transcribe Videos
If you're producing more and more videos, make sure you're transcribing them. Rev is pretty cheap and very reliable; it's just $1 per minute. Why do you want to transcribe your videos? Because search engines can't crawl videos yet—but they can crawl text. Transcribing your videos will go a long way towards helping you rank higher.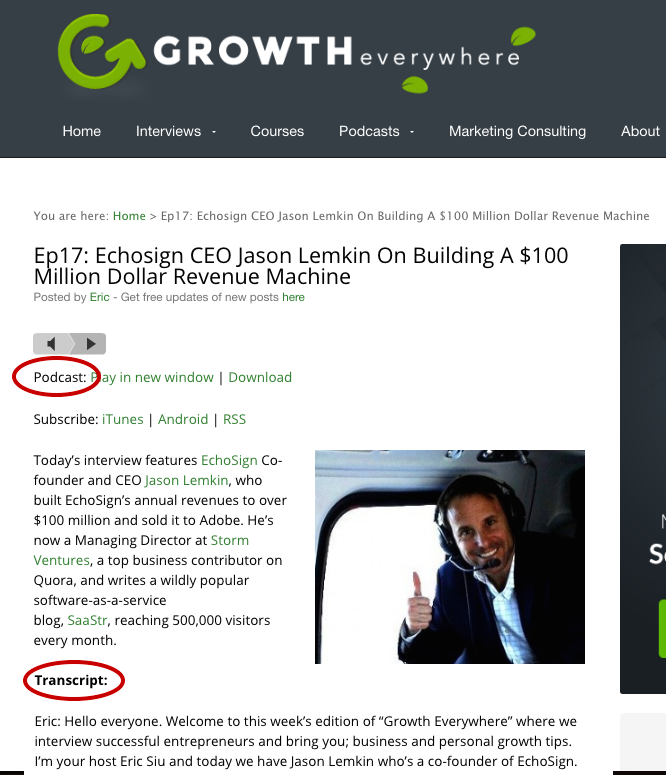 It should also be pointed out that transcribing these videos helps boost SEO, but turning them into edited blog posts is even better. Perhaps it goes without saying, but Google will crawl and rank a properly formatted, readable blog post that you're promoting on social more than just a video with an unedited transcript.
7) Optimize Images
And finally, another tactic that I love leveraging is optimizing images. Google can't crawl videos, but it can crawl images to an extent. Remember—Google has a tab just for images. If you're in the consumer-based, B2C world, using alt tags or long description tags and actually naming your image files (not image01.jpg) will greatly increase the chance that your images show up higher in results.
Google's even integrating images within text-based search these days. So, if you can optimize your image file names and use proper alt tags plus proper keywords for the page on your website where the image appears, you'll start ranking really well, and you'll be getting tons and tons of visitors.
Naming is not the only way to optimize images.
The reality is, file size matters more than you think. Files consume lot of space in your web directory.
The file size correlates to a bunch of factors. The first being the file format or extension. The most common image file extensions are JPEG, PNG, BMP, and TIFF and the list goes on. These file formats vary either by picture quality or size. Higher resolution means larger files. Lower resolution means smaller files. If you decide to trade image quality for file size, you might be losing to other sites because their site loads faster with smaller size images. 
Let's talk a bit about the tools that will help you optimize images without compromising quality.
Kraken.io is one tool that'll help you achieve image optimization. Remember your ultimate goal here is to load your site faster.
By this, you can hit two birds with one stone. Your user is happy, and Google is happy. So they'll rank you higher. Yes, one of 200 matrices of Google is the longer it takes your site to load, the lower your ranking.
Using this, you can hit two birds with one stone. Your user is happy and Google is happy to rank you higher. 
Dive Deeper:
8) Performance Test
Now that you have taken all measures to optimize your images, you still need to test your website for other anomalies.
Testing isn't just loading the website on your work/home laptop from hi-speed internet. Not all users have access to hi-speed internet with iPhone 7 plus or a Surface Pro.
As a matter of fact, the latest statistics show that 60% of search comes from mobile devices. So your user may be viewing the website from a cheap android phone connected to 3G/2G network.
Google calculates your site speed based on load time of all users put together. Remember… it's all about delivering exceptional user experience. And that's what Google ranks you on. Work with your developers on testing your website exhaustively on multiple desktop, mobile, tablets. Automated load testing is the key to achieve this. It's easier if you have developer who has experience with automated tools like Browserstack or Selenium.
Browserstack is an automated testing company. They provide a pretty easy and free tool called Screenshots that allows you to test a URL in more than 1000 browsers (old and new versions together) including Safari, Chrome, IE, Edge, Firefox and more.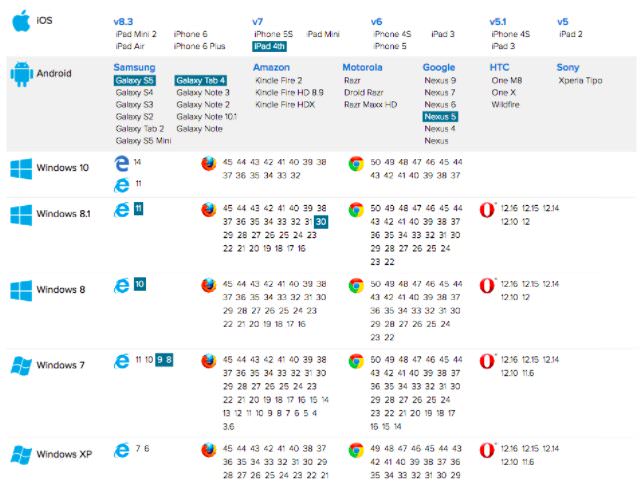 Here is a quick test in 3 browsers on three different operative systems: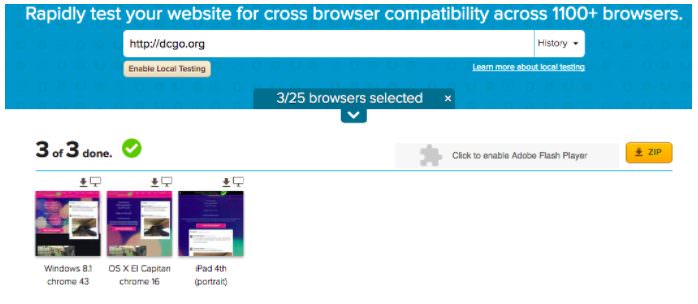 Note: Free plan is limited to 100 screenshots.
Don't sweat if you don't know which browser versions, operating systems, or devices to test. Next, I have two more web development tools that tell you the good and bad aspects of the websites.
Don't be intimidated by the term 'web development'. All you have to do is enter a url to run a test against a website. Let me show you a sample of the results from Yslow and PageSpeed Insights:
From the screenshot above, you'll find the general metrics that YSlow grades you on. When it comes to fixing all the lower graded metrics, this tool gives an easy to understand solution without any technical jargon that a non-technical person should be able to fix.
This tool was developed by Google that gives you a score based on performance on mobile and desktop devices.
Enter the URL and click "Analyze":

Here is a screenshot of mobile and desktop results: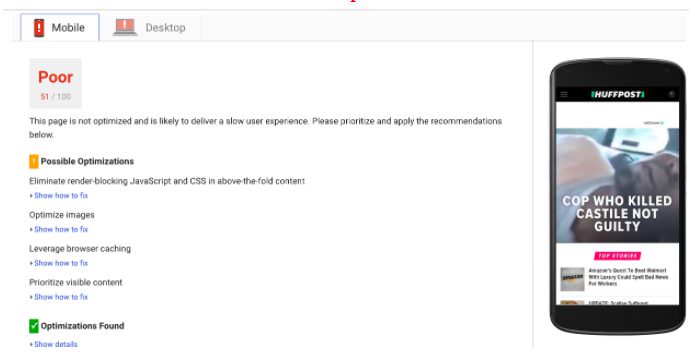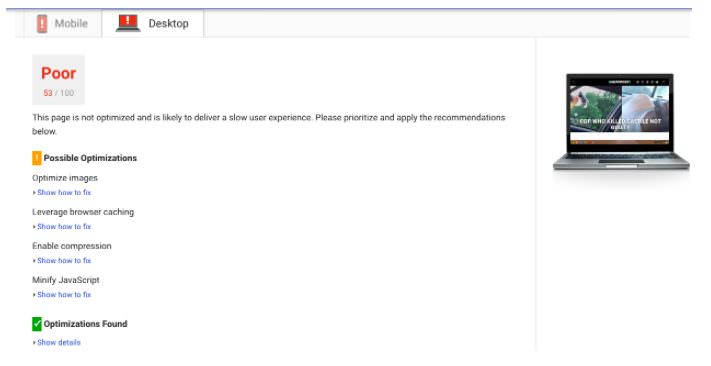 The list under 'Possible Optimizations' is you should be concerned about. Each item is followed by a 'Show how to fix' link, which is pretty convenient.
It should be pretty obvious that YSlow looks more user friendly for a non-technical person. Their grading system makes it easy to interpret the results than PageSpeed. PageSpeed gives two separate scores for mobile and desktop devices.
The links to how to fix all the bad stuff are very helpful to raise the score of your website.  
9) Think Mobile First
As mentioned earlier, this is the age of mobile first. 
60% of the search is performed from a mobile device. You want to cater to this user group. Mobile first doesn't mean you need a native mobile app. You can design a single website to target both mobile and desktop users simultaneously. Such a website design is called Responsive design.
Responsive design isn't as taxing as it sounds. All you need is to select the right mobile template and the right framework. If you have a very old website which doesn't conform to the principles of responsive design, you'll be better off building a website from scratch than redoing the whole website.
You can find tons of responsive design templates here.
You may not realize this but millennials, being mostly mobile users, are gradually drifting to voice search from text search. 
Voice search is more conversational, you need content that answers all what, why, when and where questions.  This can be done by adding FAQs page to your site or writing posts that answer these questions.
Another way to achieve the same, is with longer tail keywords. Answer these questions specifically and use respective keywords that aim to answer a user's specific question.
You can find more techniques like this in Effective SEO Techniques that Work.
Dive Deeper:
This post was adapted from Marketing School, a 10-minute daily podcast in which Neil Patel and Eric Siu teach you real-life marketing strategies and tactics from their own experience to help you find success in any marketing capacity. Listen to the podcast version of this post below: