How John Hall Grew Influence & Co. into the Largest Creator and Distributor of Expert Content
Want to learn the secrets of the world's best marketers in just 5 minutes a day? Sign up for a free 14 day trial of Marketing School Pro to access exclusive content, actionable advice, and a private community that will make you smarter! Click here to learn more.
This post originally appeared on Growth Everywhere, a marketing and business growth blog.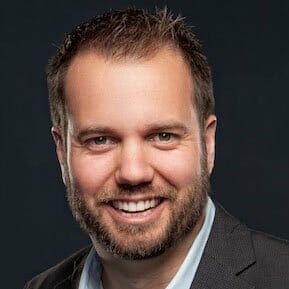 Hey everyone! On today's episode, I share the mic with John Hall, author of Top of Mind and CEO of Influence & Co., a content marketing agency.
Tune in to hear John explain why amplification works, how Influence & Co. has helped numerous startups become successful name brands, why goal-setting is key to successfully marketing your company, and how he funneled his expertise into the bestselling book Top of Mind.
Related Content: Is Content Marketing the Future of SEO?
Download podcast transcript [PDF] here: How John Hall Grew Influence & Co. into the Largest Creator and Distributor of Expert Content TRANSCRIPT
For more great content:
Get your FREE bonus download to learn 29 things you should be doing to grow your business. Click below to get it right away: