Facebook Messenger Adds Emojis and 3 More Features for Video Chats
Want to grow your organic traffic by 20-100%? We built ClickFlow, a suite of SEO tools designed to increase your organic rankings and scale qualified traffic for your website. Click here to learn more and get started.
To keep your video chats going, Facebook Messenger has added 4 new features.
During a video chat on Messenger, you can now add:
Animated Reactions
Masks and Related Effects
Filters
Screenshots
Starting June 26, these features will be available worldwide.
Recent News: Microsoft Rewards Is Paying More People to Use Bing
Reactions
The animated reactions feature allows you to express five emotions through emojis in real time:
love
laughter
surprise
sadness
anger
Once you react with a laughing emoji, it will last a few seconds and then disappear.
To access these features, just tap on one of the five emojis at the bottom of the screen. The selected reaction immediately animates onto the screen.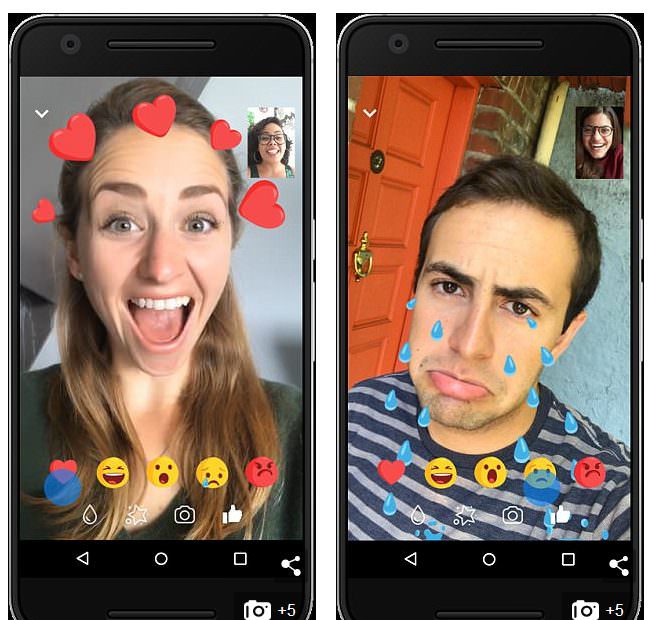 Nora Micheva, a Product Manager at Facebook, explains, "To keep the fun alive, most reactions have different versions depending on whether your face is on or off the screen."
Before this new rollout, Facebook had introduced reactions to Messenger, though they were limited to individual chats. Now they also apply to group chats.
Masks
Messenger has also added a range of masks and animated effects to choose from. While masks have been available for some time, more have been added, including those with effects that react to bodily and facial movements.
For instance, opening your mouth when wearing a rabbit mask will expose a hidden tongue effect.
Filters
From lightning tweaks to stylized color changes, Messenger has made sure to add real-time filtering. Worried that the washout will make you look weird? Messenger allows you to preview the filters before posting.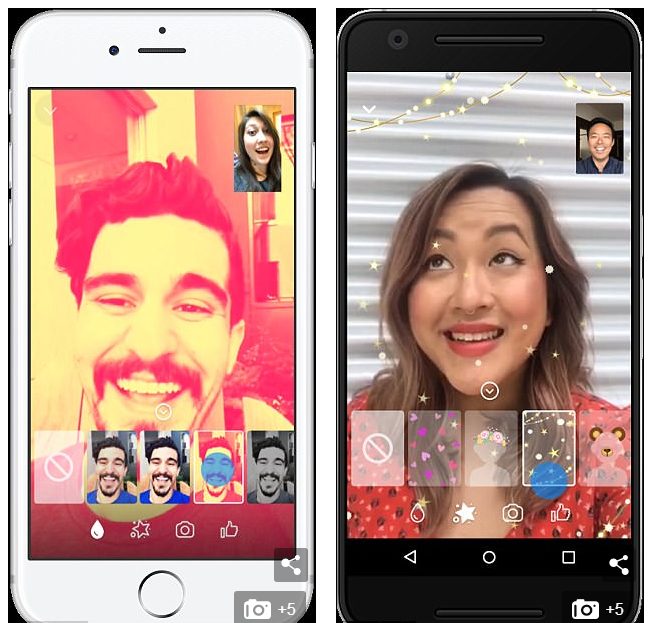 Recent News: Facebook Instant Articles' Publishers Can Now Show More Ads
Screenshots
The fourth feature allows you to capture and share screenshots during a video chat. The camera button at the bottom of the screen will let you to save pictures/screenshots of your chat to the camera roll.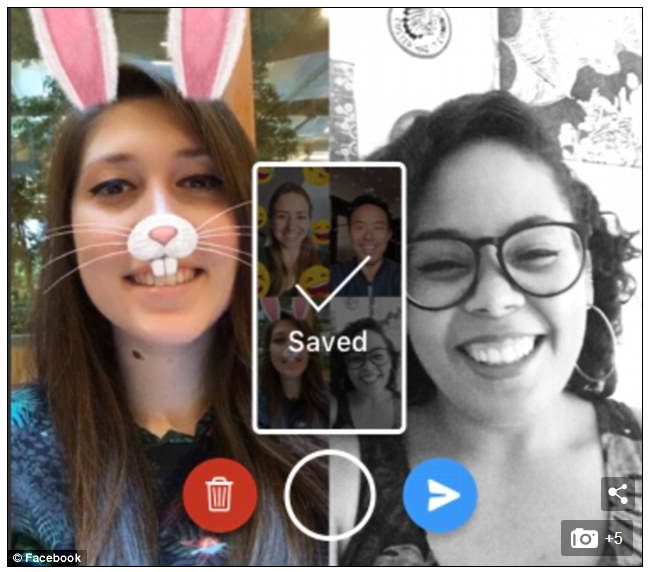 Considering that popular services like FaceTime haven't implemented these features yet, Messenger might capture a generation of video chatters over on their service.