Bing Adds Object Detection in Visual Search
It's no secret that Bing has been investing a lot of resources into artificial intelligence.
For example, if you're watching a movie and you see an actor wearing a shirt you really like, you could draw a box around those clothes and have Bing find the shirt online.
Now, Bing went one step further.
Instead of requiring users to draw a box around the object within the image they'd like to search for, Bing added a feature where they automatically detect the images within the image at hand, and mark them with a selection box. This way, they remove one more step in the process of surfacing the type of search results users are looking for.
Once you click on that selection box, you'd prompt Bing to search for the object that you just clicked on within the image.
Originally, the visual search feature looked something like this: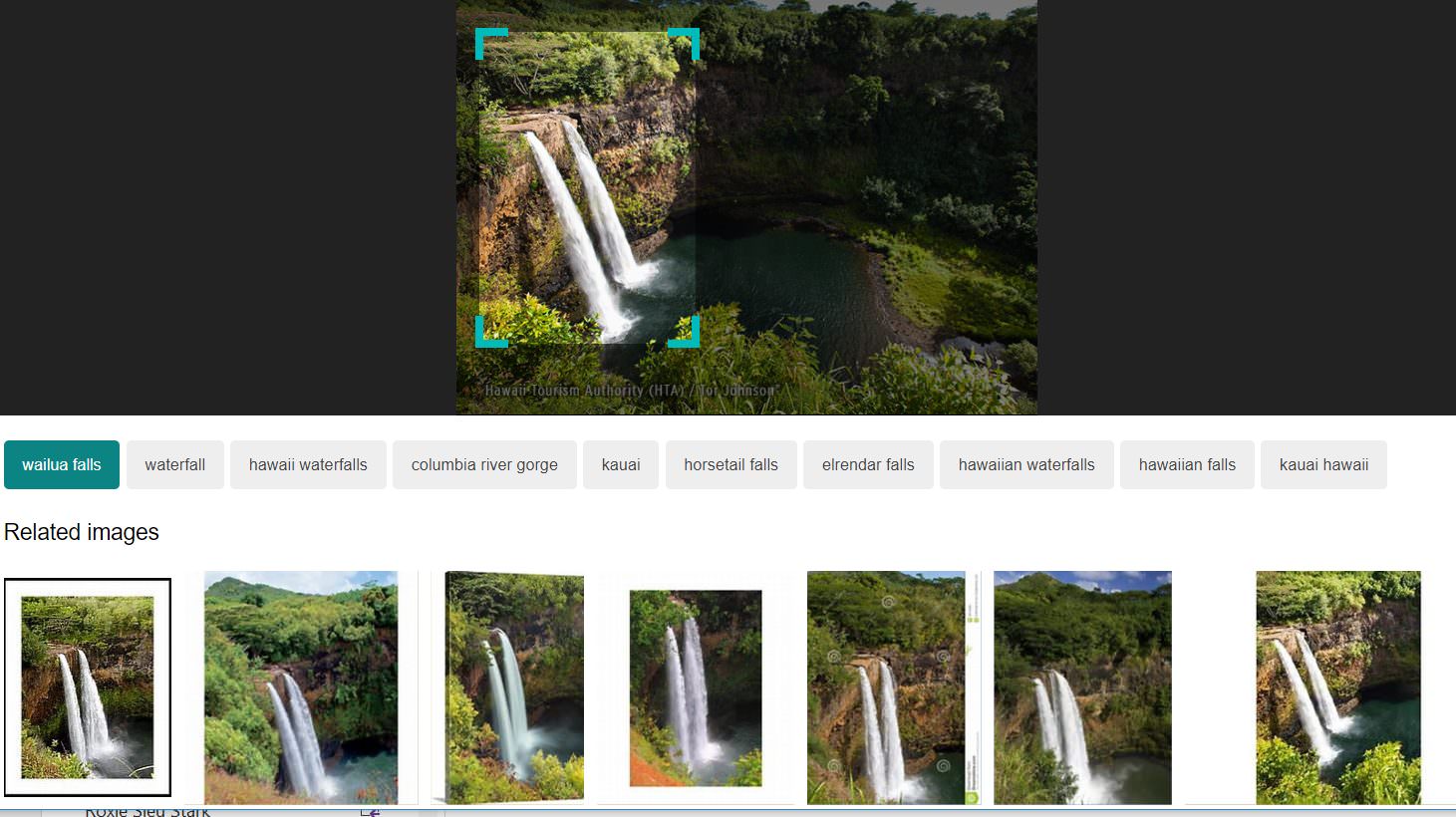 Users and to draw a box around the image within the image for Bing to get an accurate sense of what it was. From there, Bing would surface images related to the main image that users highlighted.
Now, the visual search interface looks something like this: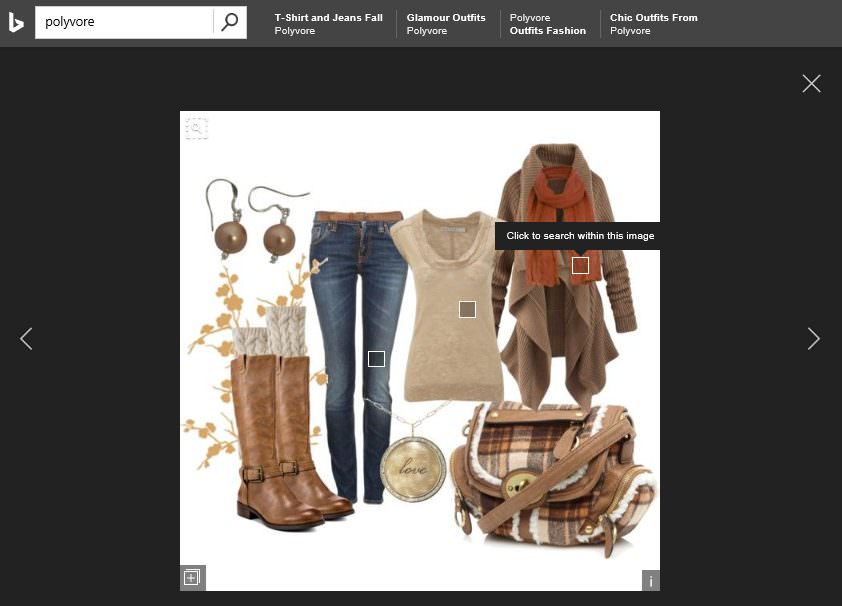 Clicking on the small box on any given object will automatically trigger Bing to search for that particular object – and surface related images in search.