4 Useful Updates to the Bing Ads Editor
[Free Consultation] Are you spending money on advertising but not getting the results you want? Are you looking for more sales and leads but have no idea where or how to start? Get help from our world-class marketing experts in a free consultation call.
Click Here To Schedule Your Free Consultation Now
Bing has rolled out several new updates to its Bing Ads Editor, such as the ability to bulk edit and enhanced navigation, to give you more control over your campaigns.
Take a look at some of the most useful updates to the Bing Ads Editor:
Select Multiple Campaigns
In response to frequent requests, Bing Ads Editor now allows users to select multiple campaigns or ad groups. This allows you to quickly filter items you want from the grid and edit them.
The update also allows you to copy multiple items from the grid and multi-paste them into campaigns and ad groups in the left tree-view.
Users can also select multiple campaigns and ad groups from the left tree-view and intuitively drag them from one account to another.
For now, this feature is only available on Windows devices.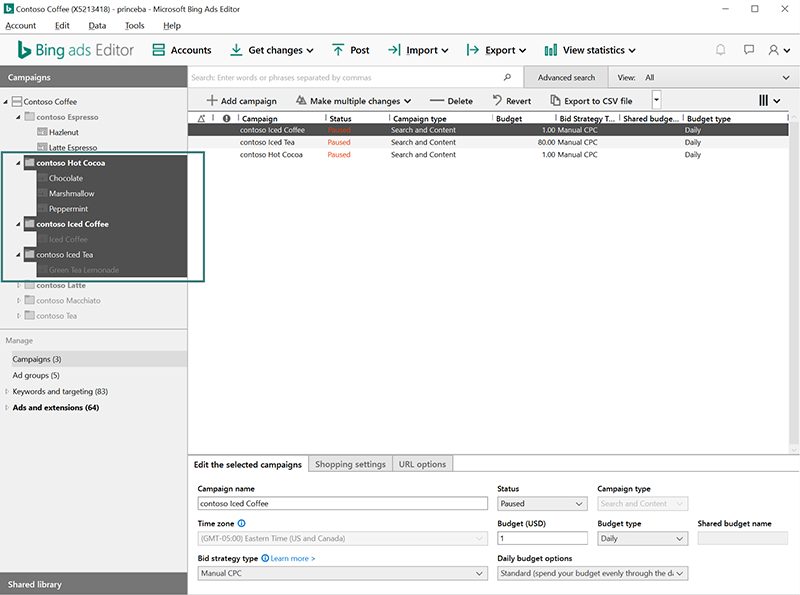 Managing Device Targeting
When you know who your audience is, you know what devices they are likely to use at any given time. This is invaluable for advertisers.
For better targeting, Bing allows device targeting to help you control which devices you want your ads to appear on. Having the choice to adjust your bids for each device helps you better manage your campaign and track search advertising ROI.
To make it easier to discover targeting options on campaigns and ad groups, Bing has also added a Device Target button that will give you more control over device targeting management.
Related Content: The Complete Guide to Developing and Using Buyer Personas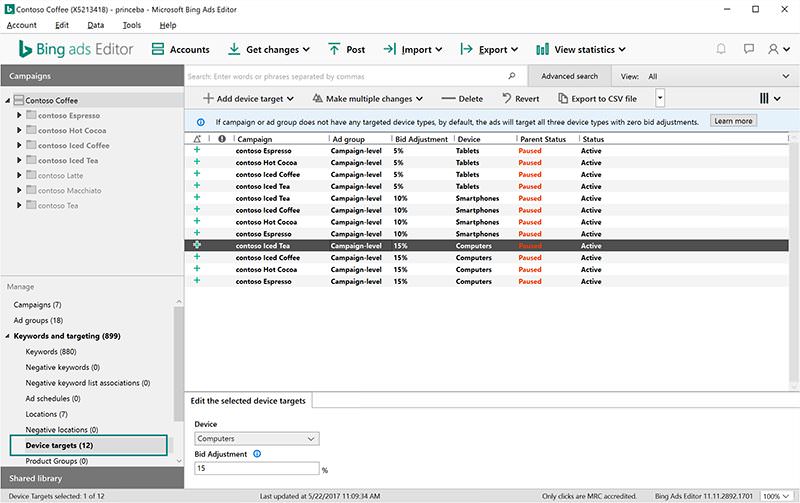 Better Radius Targeting
Bing has also enhanced radius targeting to allow you to set multiple radius targets within the same location as you customize the bid adjustment.
As an example, Bing states, "You can have a location target of 10 miles around Redmond, WA with 15% bid adjustment, as well as a location target of 25 miles around Redmond, WA with a 5% bid adjustment for the same campaign or ad group."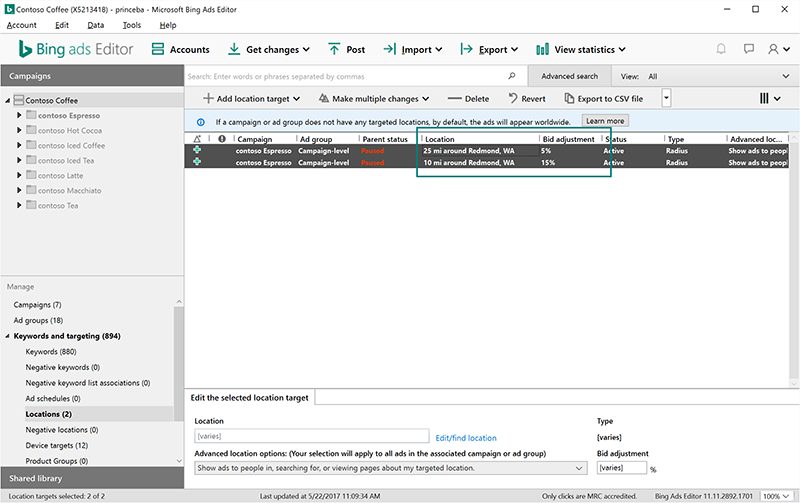 Recent News: Facebook Messenger Adds Emojis and 3 More Features for Video Chats
Enjoy Faster Navigation
The next time you log in, you'll notice faster navigation on your account. Bing has tweaked data caching in Bing Ads Editor to allow faster navigation between the left tree-view and type list panes. It's now also faster to switch between statistics.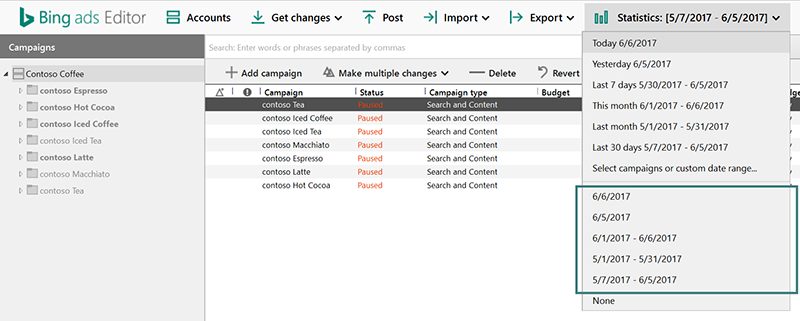 Learn More: The Ultimate Guide to Using Bing Ads