Creating a marketing plan is one of the best things you can do for your business or organization. A marketing plan allows you to better focus your resources while helping you come up with a manageable plan to grow your business. During the planning process, you will also gain a better understanding of the different factors that can ultimately determine and affect your success.
Sometimes it can be difficult to pinpoint the exact starting point when you begin the first stages of creating your marketing plan. If you find that you need a little extra help, there is a book available that will aid you in your mission: Traction: Get a Grip on Your Business.
Written by Gino Wickman, this is a book of strategy that guides leaders of entrepreneurial organizations on how to gain control of their business through the Entrepreneurial Operating System: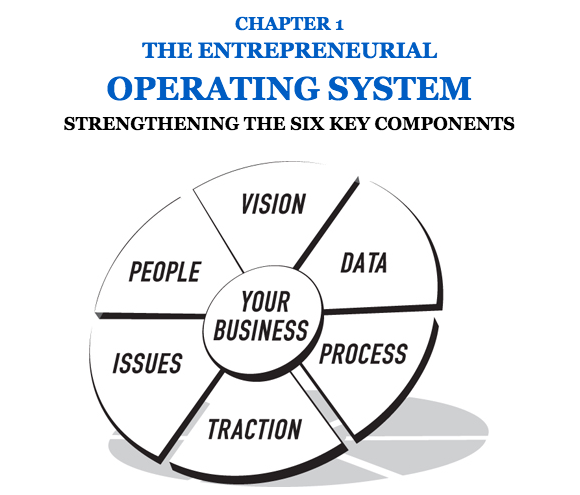 It teaches you how to gain more traction with your business or organization while also gaining more control, finding a better balance, and running a better business.
Traction is a great resource for any business, small or large. When it comes to my marketing team, we actually implement a lot of the things this book talks about, which has also bled into our other teams, including our client service team and the internal content team. We do things like this quarterly to help us plan for the following year.
In this article, I'm going to cover how to stay focused when addressing issues that are holding your business back, how to plan for your upcoming fiscal year, taking ideas from other companies and making them work for you, and the inevitability of having uncomfortable conversations at work that will lead to growth through your marketing efforts.
The Marketing Strategy
Having the right marketing plan in place is essential for any business whether it is a small business, a startup or a large and established corporation.
A marketing strategy is simply the outline of what you are going to do throughout the year, and it includes the details on how to accomplish this. Do you have new products for the year that need to be introduced? Are you breaking into an entirely new market segment? Knowing this information helps you break down your strategy into long-term and short-term objectives and will help you better define your marketing message.
Typically, a marketing plan will include:
An overview of your business's marketing and advertising goals
A description of your business's current marketing position
A timeline of when tasks within your strategy will be completed
Key performance indicators you will be tracking
A description of your business's target market and customer needs
Gain a clear understanding of what you hope to accomplish because this will directly relate to your business goals and objectives.
Related Content: The #1 Marketing Strategy: The Content Sprout Method
Growth Is Uncomfortable
Do you have offsite meetings where you talk about what your business accomplished last year, what went well, what didn't and what needs improving? Do you bring up the bigger issues I mentioned earlier?
If you read that and it makes you uncomfortable, that's good! Because growth is often uncomfortable and can sometimes scare people away. During this time, you may notice that there's an "elephant in the room" type of feeling (i.e. tension). Maybe your team will debate changes or improvements that are needed in your strategy. If you want to achieve your marketing goals, it can get heavy, but as long as everyone is focused on what's best for the company, you and your team will likely come to a civil conclusion on how to continue to grow.
Your team must feel free to talk about what's being overdone, what works, what doesn't and what your competitors are doing. You will notice a back and forth conversation in the meeting room. If you have employees or anyone on the team who is remote, I recommend using Zoom, which is a video call conferencing platform. This helps with the overall mood of the conversation, as it creates an element of camaraderie.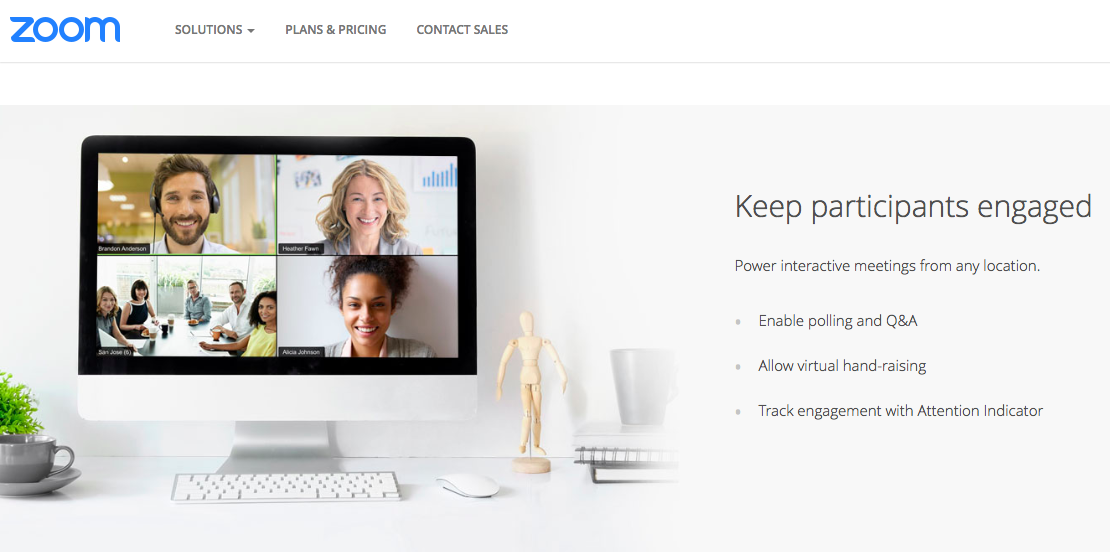 Also, it's easier to see how people feel about certain topics when you can see their facial expressions. You've probably heard people say that it's hard to read things like tone of voice or "how you meant something" with the written word, so this is why it's best to be in person with talks that may get uncomfortable.
When you are addressing what didn't work, don't forget to ask why. Also, if your team isn't already, write down and save every marketing tactic or experiment you've tried that has failed. Add notes to it as to what happened and why it didn't work out and ideas on how it could work moving forward. Once you've figured out some of these rough spots, it's a lot easier to move forward.
Increasing the Lifetime Value of Your Customers
Customer lifetime value (CLV) means that you will pay a bit more now to get more later. To increase the lifetime value of your customers, you need to transform one-time buyers into loyal and repeat customers.
One repeat buyer is equal to five new customers, which means that it costs five times more to attract a new customer than it does to retain an existing one.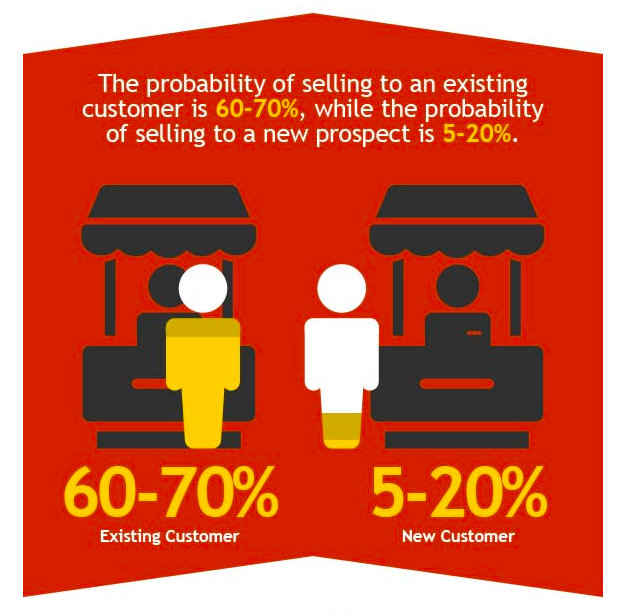 To gain these repeat buyers, you need to encourage habitual purchasing: You can send out abandoned cart reminder emails, data-driven product recommendations, and compelling incentives that will keep them coming back.
Most transactional emails are going to be triggered by a specific action. So, if they have made a purchase or they signed up for a free trial, they will receive an email. In the confirmation email of their purchase, for example, you can send them information on their order and then include an incentive or reward for making the purchase.
The bottom of the email can also include product recommendations that may spark your buyer's interest, and this can significantly increase the chances of them returning.
Understanding Competitive Analysis
Doing a competitive analysis means figuring out which strategies are working for your competitors and which ones you can ethically steal (i.e. borrow and make your own). You'll also learn what they're doing wrong – so you can avoid making those mistakes. Then you decide what you want to implement on your own site.
Competitor analysis is extremely important because:
It helps you reveal the strengths and weaknesses of your competition so that you know what you're up against and what it would take to beat them.
It lets you identify the type of marketing campaigns that are giving your competitors maximum leads so that you, too, can start investing on such campaigns and divert their leads.
You can quickly identify the industry trends and plan your strategies accordingly.
It gives you a better understanding of the things that your potential customers love/hate so that you can develop better products or services.
Dive Deeper:
The Effectiveness of Your Pricing Strategy
Knowing what you will charge and why you are choosing to charge those prices is also important because the pricing information you have will go a long way in determining your marketing activities.
High-value propositions are what lead customers to actually make a purchase on your e-commerce site. Your value proposition consists of the target buyer, the problem you are solving, and the reason you are better than the competition at solving that problem.
As a seller, you definitely want your prices to be lower than your competitors. But how do you do that and still turn a profit? Again, market research plays a critical role in developing a marketing strategy to successfully grow and scale your business.
Dive Deeper: The Competitive Pricing Strategy Guide (Covers B2B and B2C Businesses)
Promotional Plan and Metrics
Another key element to any successful marketing strategy is the promotional plan you put into place. This plan should include a variety of different marketing activities, including advertising, public relations, direct sales, Internet marketing, sales promotions, and other marketing and publicity efforts.
Scale it down to under five variations you think will work and then focus on targeting leads; this can be through a social media plan, cold calling or a direct mail or email campaign. You can also decide how much money will be spent on your marketing activities. Many smaller businesses and those just starting out will have a more limited budget to work with, so they need to stay within the confines of their elected budget.
Once your plan is in place, you need to track and measure the results; otherwise, it is like you didn't put a marketing plan into action at all. Monitoring your metrics is an essential step to make sure that you are achieving your goals, and will help you better tailor your future activities while shifting the focus to areas that work the best and have shown the most success.
Dive Deeper: The Only 4 Marketing/Content Marketing KPIs That Really Matter
Stay Focused
When talking about all the issues, large or small, that your business is facing, it's crucial to stay focused. You need to talk about the mountains that you and your team have to overcome and the marketing goals you need to accomplish, as this will serve as sort of a map for the next quarter.
You can break things down in to 90-day periods or even shorter if needed, but whatever timeframe works for you, make sure your team stays extremely focused during that period. They say that when you have goals or specific dates to hit, if you put those goals in front of you, you're more likely to accomplish them and see success:

If that means having your employees keep a sticky note on their laptop with the goal or date written down, that could work. You could also have someone send out emails every few days or once a week, updating how much closer to the goal you are, what still needs to be done and a reminder of the end date. These tactics can help your team stay motivated and focused on what needs to be done.
Questions to Ask Your Team
There are five questions that I actually ask my team and, if you're a soloprenuer or in a solo market, you can do this by yourself and these questions will still apply. This will help you and your company get better and, if you are on your own right now, it will prepare you for when you eventually are in a team setting.
It's smart to ask yourself these questions before your fiscal year ends (and it applies to business in general, not specifically just marketing).
What Can We Do That Is Really Extreme?
This may not seem that extreme, but it actually is: bumping up your prices to reach your business goals. Raising your prices will obviously bring in more money, but you must understand that, generally speaking, the more something costs, the less likely people are to purchase it. Therefore, you pretty much have to decide if raising your price two, five, or ten times the original price will hurt or help your business. If you don't know, start with smaller increments. That way, if it doesn't work out, you lose less and your company isn't completely sinking.
What Can We Do That We Already Do to Make It More Extraordinary?
If you have something that's already working and you're looking to spice things up and make them even better, the best thing you could do is double, triple or quadruple down on it. If something's already working well in your business that's great — just increase it. That way, you're just pumping out more of what's already well done and you're not really risking anything.
For example, if you already deliver great customer service, shoot for extraordinary service. Provide each of your customers with a shopping experience they will never forget and they are guaranteed to come back.
What Can We Strip Away from What We Already Do?
In the midst of finding ways to add onto your business and strategy, it is also imperative to strip it down and find areas that can be eliminated so you can focus more on what has been working. Ask yourself and your team: What do you think we should eliminate? If you try to do everything, you will spread yourself too thin and not be successful.
It doesn't matter if you have five people on your team or 10,000 – you can't be everything to everyone. Put your time, energy and focus on a few channels that work the best for you. If you see a new channel or one that's working really well, don't just jump into it. There are really great things you've heard or read us talking about, whether that's our YouTube videos or one of our podcasts (Growth Everywhere and Marketing School), but you have to remember that we aren't necessarily doing all of those things at once.
Dive Deeper: Omnichannel Marketing: Using the Content Sprout Method to Overcome Info Overload
What Can We Borrow from Our Competitors?
If you see that one of your competitors is doing something that's working, you can figure out how to add that to your own company – and make it your own, of course. You don't have to reinvent the wheel. Take a closer look at how they advertise themselves and how they distribute their own marketing content. You can then begin to learn from their mistakes and gain much more insight into what your customers are looking for.
Read through reviews and pay attention to the strategic tactics being used in their marketing campaigns. Monitor what their customers are saying, skim the competition's marketing messages and even steal their lost leads by learning how to avoid the mistakes they have made. Google Alerts is a good way to keep track of this vital information and keep other businesses in your radar.
However, keep in mind that even if a certain tactic or strategy works for a competitor, it doesn't necessarily mean it will work as well for you. Test any and all strategies before employing them until you find the one that is best for your business. Remember, your competition is one of the more significant ways you can help your business grow.
Dive Deeper: Overwhelmed by All the New Marketing Tactics? Do This Instead
What Ideas Can We Use from Other Industries?
It is also helpful to look at other industries that aren't even related to your own and play around with different ways you can use them to spur your own business forward.
Choose something kind of strange, like ride sharing, for instance, and ask yourself how you can apply what you like from that business to yours. They have things like surge pricing where during busy times or when there's a big event in town, their rates go up because there is more of a need for them.
Or take a look at food delivery apps and see what you can learn from them. Sometimes they have deals where if you order within a specified number of minutes or buy from another restaurant that someone else is ordering from, you'll get a discounted rate. You will see this on some online stores as well. These are easy and innovative ways that you could bring in more traffic.
Innovative business leaders sometimes find their best ideas when they are thinking outside of the box and taking a peek into an area outside of their industry. Steve Jobs once said, "creativity is connecting things." You may find it beneficial to look outside of your own industry for inspiration. Who knows? You may just make a remarkable discovery along the way.
Final Thoughts
As you can probably see, your marketing plan is more than just a strategic document that helps you use your resources and plan for the growth of your business; it is also something that inspires leaders to discover greatness and expand on old ideas and strategies.
Where do you start? Start with your team. Brainstorm, talk about what works and get uncomfortable. Doing so will help you launch your business into the next year successfully.