9 Influencer Marketing Trends You Can't Ignore
Not so long ago, it was easy to overlook influencer marketing trends, but now that influencers are a vital aspect of the modern marketing machine, it would be foolish to turn a blind eye. In the past decade, we've gone from zero to having 93% of marketers using influencer marketing.
Despite this meteoric growth, influencer marketing has been laden with problems: From pretenders with fake followers to questionable alliances that did more harm than good (like the below Tweet in which influencer Scott Disick copied and pasted the instructions for posting), brands have to tread carefully when they look for influencers to help them grow: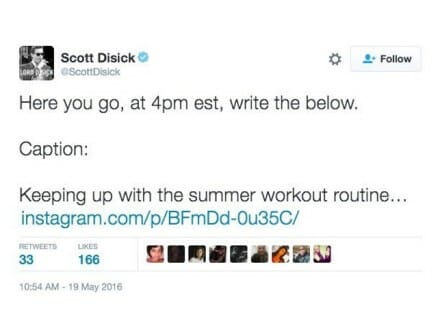 In this article, we'll explore key influencer marketing trends, giving companies the insights they need to leverage influencer partnerships in the year ahead.
---
---
9 Influencer Marketing Trends You Can't Ignore
A mediakix study predicts that the ad spend for influencer marketing could reach $10 billion by next year.
With such lucrative opportunities, it's little surprise that so many people are tempted by the prospect of leaving their day jobs to become influencers:
Let's take a look at nine vital influencer marketing trends to expect, so you can be ready to ride the wave of growth!
Check out: 42 Digital Marketing Trends You Can't Ignore
Trend #1: Influencers Will Create More Audio and Video Content
Over the past year, there has been a massive shift in the types of content that influencers create. Before, many influencers focused on sponsored posts, but now we're seeing the scales tip towards highly engaging visual and audio content.
In 2023, you can expect to see a lot more video content and a rise in podcast content from influencers.
Click To Tweet
This news shouldn't be too big a surprise when you consider that video marketing has established itself as the royalty of content marketing in recent years. Wyzowl report that 72% of people prefer to learn about a product or service through video content instead of text.
Podcasts, on the other hand, may raise a few eyebrows. While the medium has been around for quite some time, it's only beginning to reach the dizzying heights many predicted for the podcast industry in the early days.
Consider these statistics from Musicoomph:
There are now 700,000 active podcasts
51% of Americans have listened to a podcast
69% of listeners learn about new products and services through podcast ads
Consumers want more engaging types of content, and videos and podcasts are top of the list. Brands realize this, which opens the door for highly rewarding partnerships with influencers.
Your company can collaborate with influencers who use video or podcasts in many ways, such as:
User-generated content like a video of a product review
Video demonstrations to explain complex technical products
Q&A sessions
Interviews with your C-Suite members or tech team
Advertisements for products, services, events or promotions
These platforms attract large, focused audiences, allowing brands to reach the masses through a trusted influencer whom people respect and find more relatable than a corporate brand.
Related Content:
Trend #2: Say Hello to CGI Influencers
One of the most significant influencer marketing trends will involve influencers that aren't even human. For many years, mascots, cartoons and animated film characters have held sway over audiences.
Now, as influencer marketing is firmly rooted in modern business, brands are looking incorporate this strategy to maximum effect.
In 2023, one of the best ways for brands to leverage influencer marketing is to create their own influencer. Say hello to CGI influencers!
Click To Tweet
Through the power of Computer Generated Imagery (CGI), these life-like stars are already making waves in today's marketing landscape. Lil Miquela is a CGI influencer in hot demand, with Diesel, UGG and Prada already in her portfolio: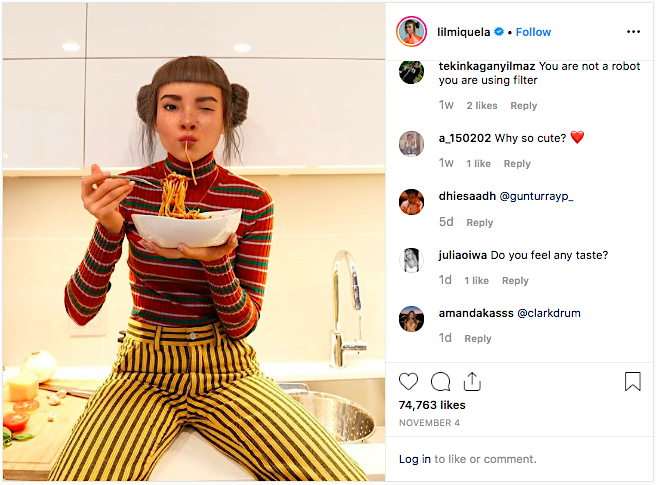 Not only does this futuristic style of influencer marketing appeal to the younger, tech-savvy demographics with a thirst for gamification and virtual reality, but they also give brands total autonomy over their behavior and language. These are vital considerations, especially when you think about how some influencers have courted controversy in the past (more on that below!).
Dive Deeper:
Trend #3: Employees Will Be Seen as Influencers
The nature of the modern workforce is undergoing dramatic changes. More and more people are joining the freelance revolution, learning digital skills, and taking the leap into self-employment or entrepreneurship.
An interesting byproduct of these developments is that companies are now encouraging employees to become social media influencers. Instead of reaching out to third-party platforms and contract marketers, organizations are going inward to nurture their own talent.
This approach to building an employee advocacy program has several great benefits for a company:
It's trustworthy – Whenever an employee backs their own brand, it appears to be more genuine than an obvious sponsored partnership.
Easier transition – Company employees will already be integral to internal operations, including content, strategy, marketing and design. Making them the face of a campaign is a natural fit.
More control – Brands can have more say in how the campaigns are run when they use their own employees.
Strengthen internal relationships – Your company can forge bonds with employees, helping them build their status and career as they help you increase brand awareness.
To understand how this in-house influencer program can work, take a look at Macy's Style Crew, where 300 of their employees have become brand ambassadors: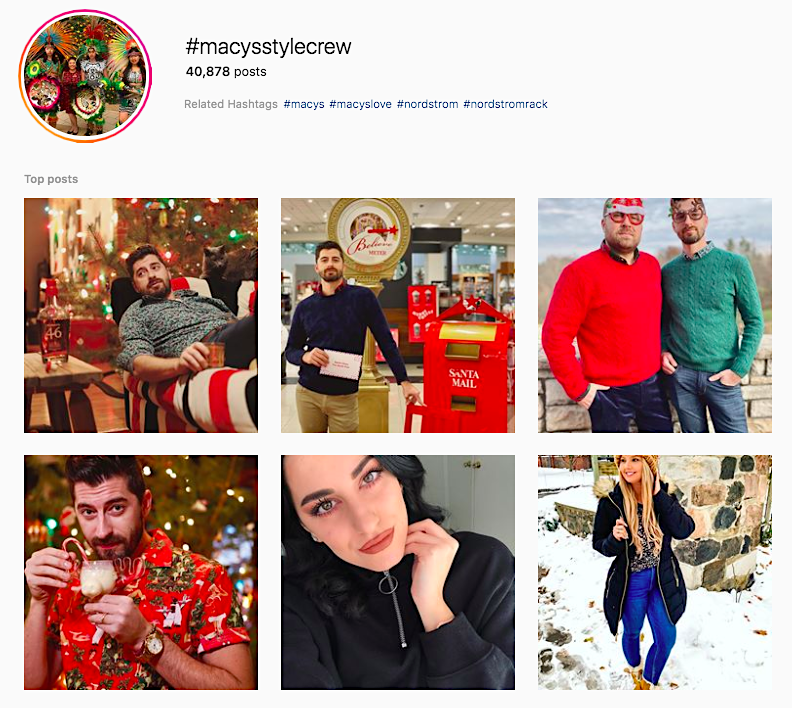 In Macy's influencer program, any employee that joins can get free store products. Furthermore, they also receive a commission on sales related to their influencer posts!
Marc Mastronardi, EVP of Business Development at Macy's, explains:
"It's easier to leverage assets that exist than create something from nothing."
Trend #4: Twitch Is the Space to Watch
When you're learning about the latest influencer marketing trends, a few notable platforms spring to mind, namely Instagram, YouTube and Facebook. In fact, 93% of influencer marketing campaigns are on Instagram now.
Although there's little doubt that these are the dominant platforms for influencers, there's no guarantee that they'll remain at the top, as another platform is on the rise….
Twitch is a live video streaming service and a subsidiary of Amazon. Traditionally a haven for gamers, it has steadily expanded its scope to cater to all manner of activities and interests, including painting, cooking and music. The platform is comparable to YouTube, except that it pushes the live video element and encourages community interaction.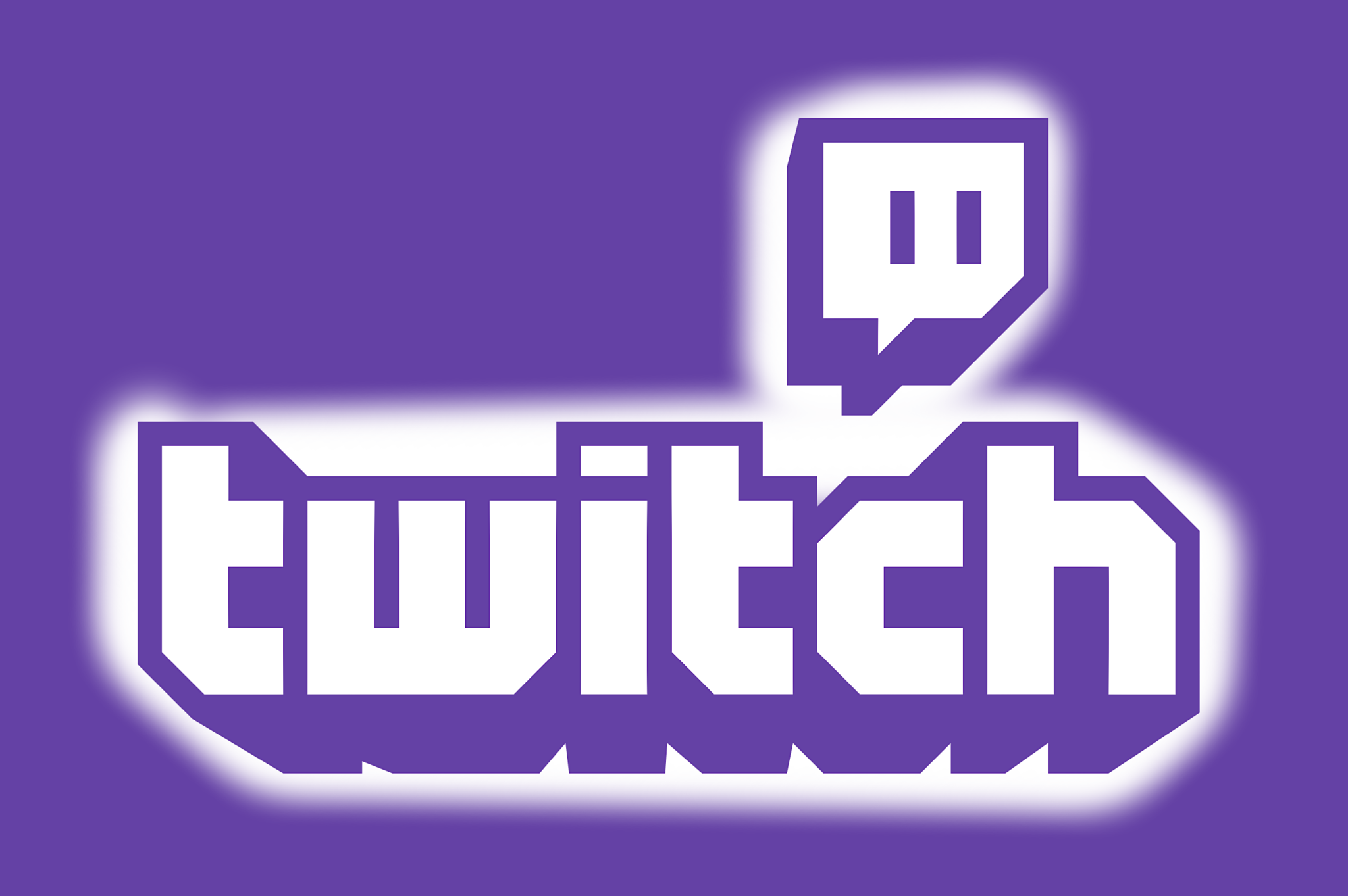 One of the most successful influencers on Twitch is the gaming phenom Tyler Bevins, better known by the moniker Ninja. He has partnered with several brands and gained sponsorship from Red Bull and UberEats recently.
Typically, influencers like Ninja play a computer game while live-streaming it to their audience on Twitch. UberEats offered him a 1% discount for every kill that he got in the game Fortnite, a task he had to complete before the delivery arrived at his house: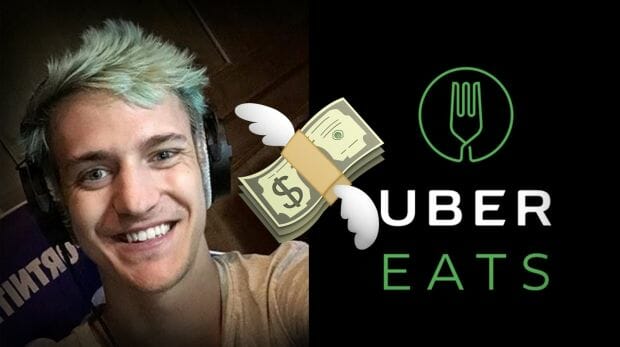 Ninja also won a 25% discount for his fans at the end, driving flocks of people to order from UberEats. The campaign was so successful that UberEats ended the offer because they had given away the maximum amount of redemptions after a single day.
The instant success of this campaign shows just how powerful an influencer marketing partnership on Twitch can be, and we're sure to see more of this and beyond.
Trend #5: Stricter Guidelines for Influencers
Next up on our list is proof that not all influencer marketing trends bring good news for the industry. For almost as long as influencers have been a feature of online marketing, the space has been dogged by allegations of influencers deliberately misleading consumers or cheating brands with fabricated statistics.
When Kim Kardashian promoted Diclegis – a drug to treat morning sickness – she decided not to tell her followers about its harmful effects. The backlash was biblical and before long, the U.S. Food and Drug Administration got involved. Kardashian swiftly removed the post and went into damage control with a new post that detailed the inherent risks of the drug: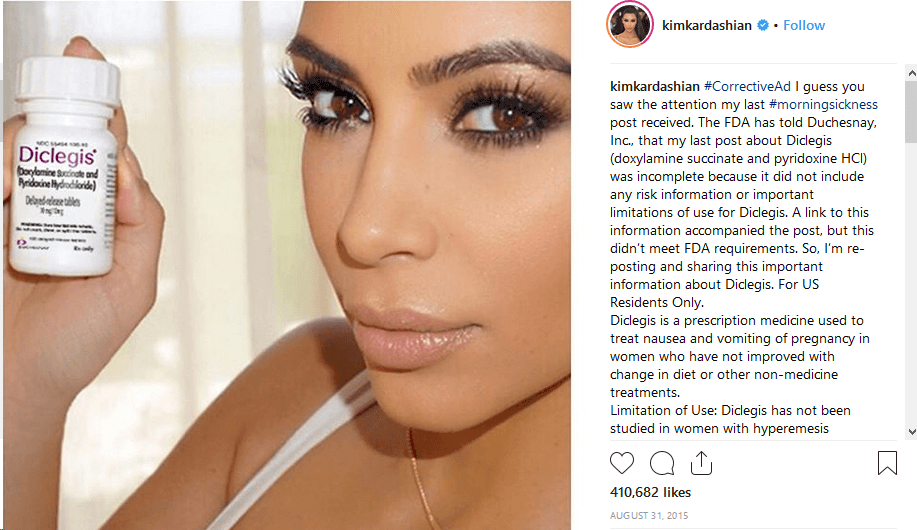 Incidents like this have led to calls for greater transparency from influencers. As a result, the Federal Trade Commission has also issued stark warnings to influencers who don't disclose their endorsements publicly.
According to current FTC guidelines, influencers must use hashtags like #sponsored or #ad for all partnered posts: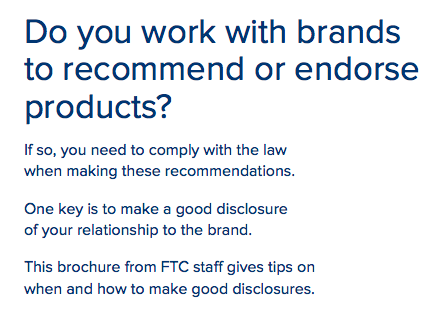 In the next year, with more focus on privacy and customer-centric marketing, this trend of stricter policies around influencer marketing is likely to continue. Keep an eye out to make sure you don't put your foot in it.
Trend #6: Micro Influencers Will Take Over from Celebrity Influencers
While Kim Kardashian earns up to $500K for a single post on Instagram, most companies aren't keen to fork out obscene sums for an influencer campaign.
Influencers can be well-known celebrities, but they don't have to be – nor is celebrity status the determining factor. Because influencer marketing is generally more authentic than corporate advertising:
63% of consumers trust influencers' opinions of products much more than the brands themselves – or even major celebrities – so a lot brands are looking to partner with more relatable influencers.
Click To Tweet
Iceland, a popular British supermarket chain, switched from ads with big-name celebrities to a campaign that features real-life moms. Teaming up with YouTube community Channel Mum, it now works with several vloggers to promote its products in a more "authentic" fashion.
And research shows that 35% of moms trust online videos like the one below more than traditional ads:
It's clear that consumers find "normal people" more relatable, so we're sure to see more micro influencers getting the nod ahead of global stars and celebrities. (Although the numbers vary, a micro influencer is typically someone who has 2,000-50,000 followers on a specific social media platform.)
Ultimately, being famous or having millions of followers does not make a great influencer. Instead, brands must look for individuals who have a dedicated niche following and the power to persuade these followers to take action. In the end, this combination is likely to drive a much better return on investment (ROI) than a celebrity shout-out ever will.
Trend #7: Brands Will Align with Influencers Who Share Their Values
Just as influencers can quickly become stars, they're also capable of crashing and burning. In the past, notable influencers lost followers en masse after displaying poor taste in their content.
For the Swedish gamer PewDiePie, a string of racist videos drove his partners away, while Logan Paul took a hit after posting a video of his "self-centered and cruel" reactions to a suicide victim in Japan.
As Vox put it:
"As was clear in the news coverage and the public outrage, critics were troubled by Paul's failure to consider his responsibility to his audience, to show more dignity as a video maker, and to choose sensitivity over sensationalism."
It's not enough for an influencer to have a following if they aren't a good fit for your brand. A family-friendly brand shouldn't jump into a partnership with an edgy, tattooed gamer just because she is the flavor of the month.
In 2023, brands must think carefully about who they partner with, as the influencers they choose must be reputable, respectable brand ambassadors for their company. Moreover, they must share the values of the brand so that they truly connect with your audience.
Trend #8: Influencer Platforms Will Become More Important
We all know that popular social media channels like Facebook and Instagram are fast becoming clogged with competition. It's hard for any brand to stand out, and the furor around Instagram hiding likes suggests that micro influencers will have a harder time.
Going forward, we should see a shift towards influencer platforms as more companies experiment with influencer partnerships across all industries.
"An Influencer Marketing Platform is a software solution designed to assist brands with their Influencer Marketing Campaigns…[and] act as support to make life easier for both agencies and brands when managing and working with influencers."
The diversity of these platforms is always growing, with many platforms going beyond simple discovery to offer tools for analytics and content marketing. The beauty of this is that more brands will look to manage influencer marketing campaigns in-house, using platforms to run things instead of handing the reins to agencies.
Here are some of the top influencer marketing platforms:
Upfluence
AspireIQ (formerly Revfluence)
CreatorIQ
Post for Rent
SocialBakers
Linqia
Dive Deeper: How Artificial Intelligence Is Transforming Influencer Marketing
Trend #9: Artificial Intelligence (AI) Will Change Influencer Marketing
There's little doubt that influencer marketing will be affected by artificial intelligence. With each year, AI is making the process of finding the right influencers to partner with easier and faster. This technology is helping identify those with better engagement, fewer fake followers, and a higher chance of generating a positive return on investment (ROI).
Artificial intelligence is transforming influencer marketing in the following ways:
Image recognition with ANN (Artificial Neural Networks)
Determining influencer performance with NLP (Natural Language Processing)
Predicting incentives with ANN
Determining an influencer's influence
Flagging posts that don't follow disclosure guidelines
Elimination of fake engagements and spambots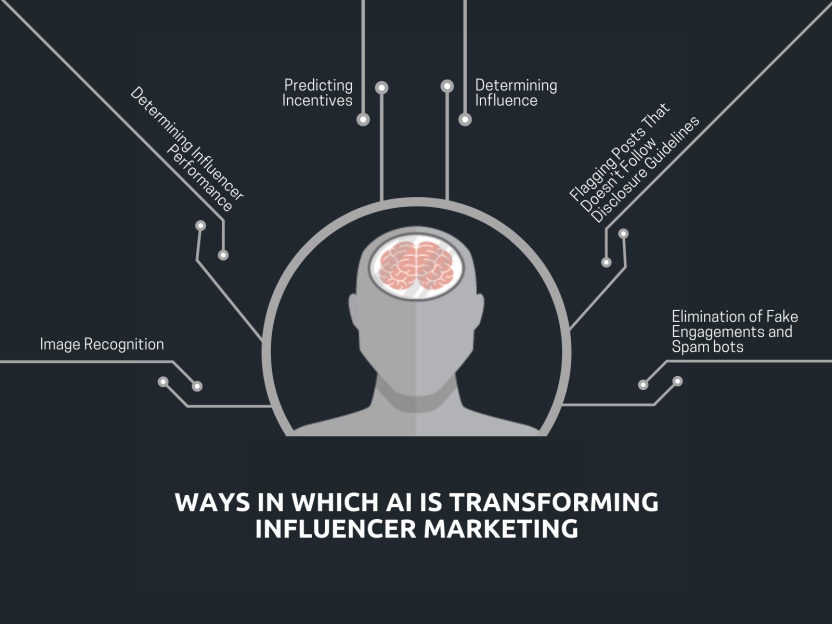 Nestlé Pure Life, a subsidiary of Nestle, "wanted to build awareness around its brand by touching the nation with pure wisdom stories from everyday mothers, grandmothers and great-grandmothers," so they turned to AI-powered influencer marketing platform Linqia to help them find appropriate influencers.
The influencers chosen by Linqia's algorithm helped them achieve these results:
Original content from Linqia influencers generated 22M potential impressions.
50,179 people visited the Nestlé Pure Life's Facebook page to share their stories of wisdom.
Nestlé Pure Life received over 7,500 social endorsements as a result of the program.
Wrapping Up
From influencer platforms to creating CGI characters, from staying on the right side of the FTC to discovering micro influencers, from more video and podcast content to artificial intelligence, these are the top influencer marketing trends to keep an eye on.
Ultimately, to get the most out of influencer marketing, you must remember that it's more important to align with someone who shares your brand values and can truly influence their fanbase rather than to seek out a global star with a huge follower count on Instagram.
Perhaps this will be the year that your business finally gets involved with influencers! Make sure you're up to speed with the latest developments and look for ways to leverage the newest technology, platforms or content types to maximize your ROI.