7 Successful Drip Campaign Case Studies
Did you miss the first part in this drip campaign series? No worries, you can catch up right here: The Ultimate Guide to Drip Campaigns
Despite that numerous social networks and apps are coming out every day and capturing people's attention, e-mail marketing is still one of the best ways to generate sales.
The average order value of an e-mail is over three times higher than social media. And e-mail has an average ROI of $38 for every $1 spent.
Source: McKinsey
This is why e-mail is still the best medium when it comes to building a long-term relationship with your customers. With effective drip campaign tools, you can make sure that you're delivering the right message at the right time to your readers, and ultimately generate more revenue. 
If you need some inspiration or ideas, here are seven successful drip campaign case studies that you can replicate for your own business for virtually any kind of e-mail that you need to send out — including lead nurturing e-mails, customer onboarding e-mails and cart abandonment e-mails.
Box is a software company that lets businesses securely share files and other documents. They use an effective onboarding drip campaign strategy to convert more trial users into paying customers.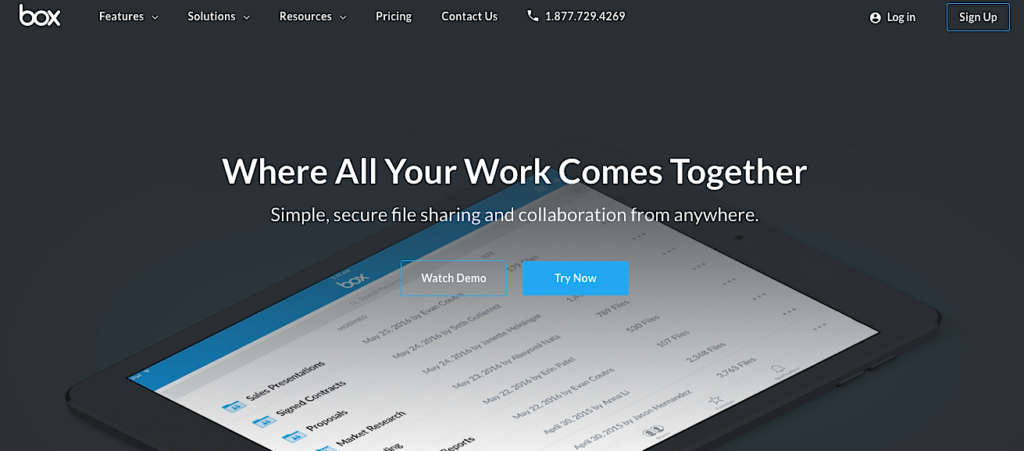 One of the biggest problems with more onboarding campaigns it that they're very transactional. Some companies assume that they've "finished" the process of providing free content to their users and have earned the right to send them transactional reminder e-mails to use certain product features. They send e-mails with the sole purpose of getting their users to the "aha" moment when they sign up to become paying customers.
The truth is, you're never actually "done" providing free, educational content to your users. Whether you're trying to convert more trial users to customers, onboard new customers, or upsell customers, education is always a key part of the process.
This is what Box understands really well. Check out this onboarding e-mail they send to their users to teach them how to use their product: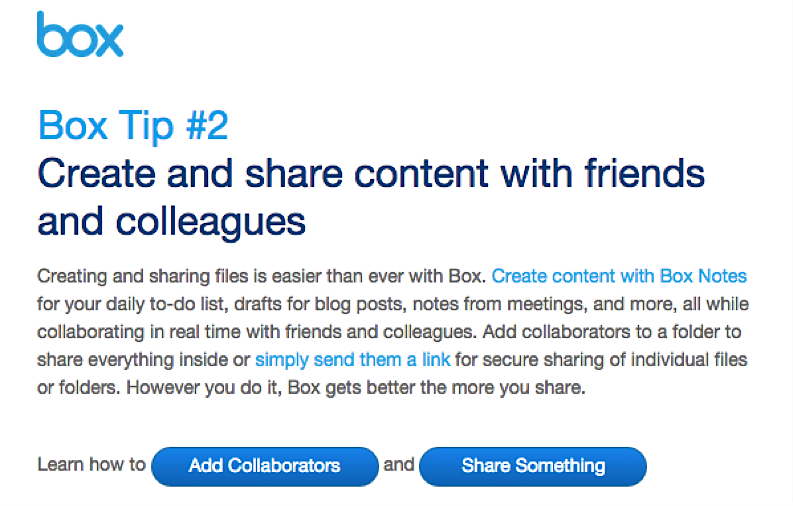 Box created an e-mail series under the theme "Box Tips" where they share helpful content around their key product features. With any successful product, there are a few actions that users can take which will make the product "click" for them.
In the early days of Twitter, they found that if a user followed at least 30 people, they were active forever, more or less. Zynga found that if a user came back one day after downloading a game, they were much more likely to become a paying user.
Dropbox found that the key predictor of whether a user would continue using their product was if they added at least one file in their folder.
Richard Price, founder of Academia.edu, says these "aha" moments usually fall into one of three categories:
Network density: A specific number of connections / friends made within a given time period.
Content added: A specific number of content pieces (i.e. Dropbox files) added within a given time period.
Visit frequency: A specific number of site / app visits within a given time period.
Once you find that "aha" moment, you can create educational content around helping users advance to that moment, step by step.
Related Content: 6 Cold Email Case Studies with Great Reply Rates
Dropbox is a file sharing service that aims to change the way businesses collaborate.
They've got some great examples of onboarding e-mails to convert more free users into paying customers. One thing that Dropbox does really well is infusing their personality into all their e-mails.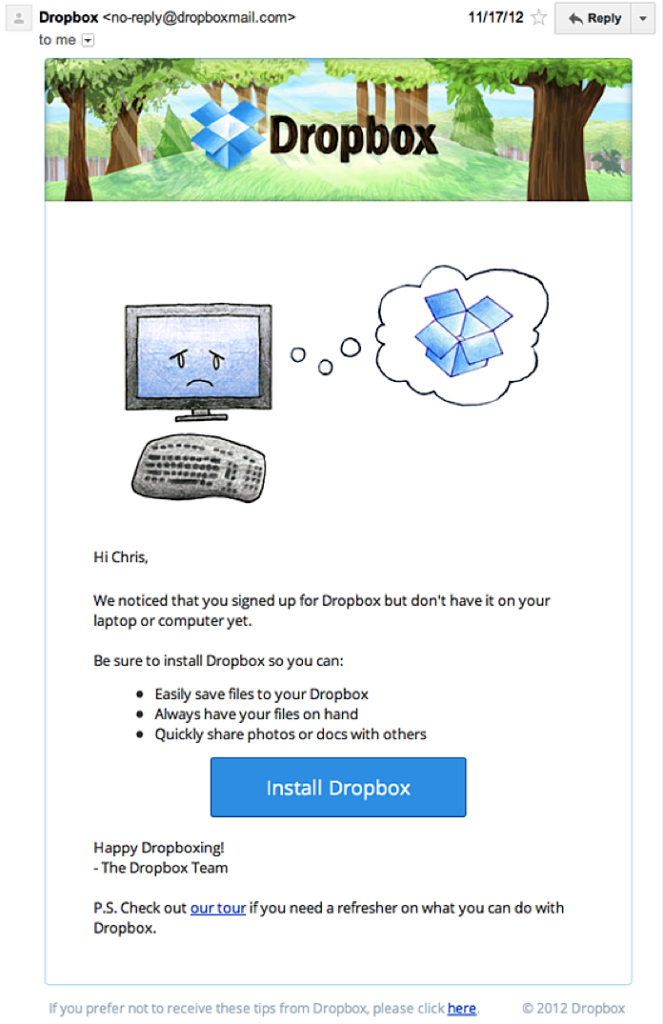 Source: Unbounce
Many businesses get so caught up with providing value in their e-mails that they forget to add emotion into them. But the truth is, personality is one of the best ways to differentiate your business from your competitors.
Notice how the e-mail above includes the following things:
A single, clear call to action that's visible to readers who skim the e-mail ("Install Dropbox").
Copy that's written like a human, not like a corporation. Dropbox uses a greeting with the reader's name at the top, and uses phrases like "We noticed you signed up…" to give it a more personalized feel.
Behavioral segmentation. Dropbox filtered out users who did not complete the task and sent them a specific e-mail to address that. Users who completed the task would be sent different e-mail geared towards pushing them further towards their "aha" moment.
A clear outline of benefits that the user gets if they complete the task.
A secondary call to action in the P.S. line. Most marketers forget about the P.S. line, but

the best copywriters know

that it can be a powerful way to reinforce the message and add additional value.
Learn More: How To Create CTAs that Actually Cause Action
Trunk Club offers on-demand personal stylists to help men and women buy new clothes.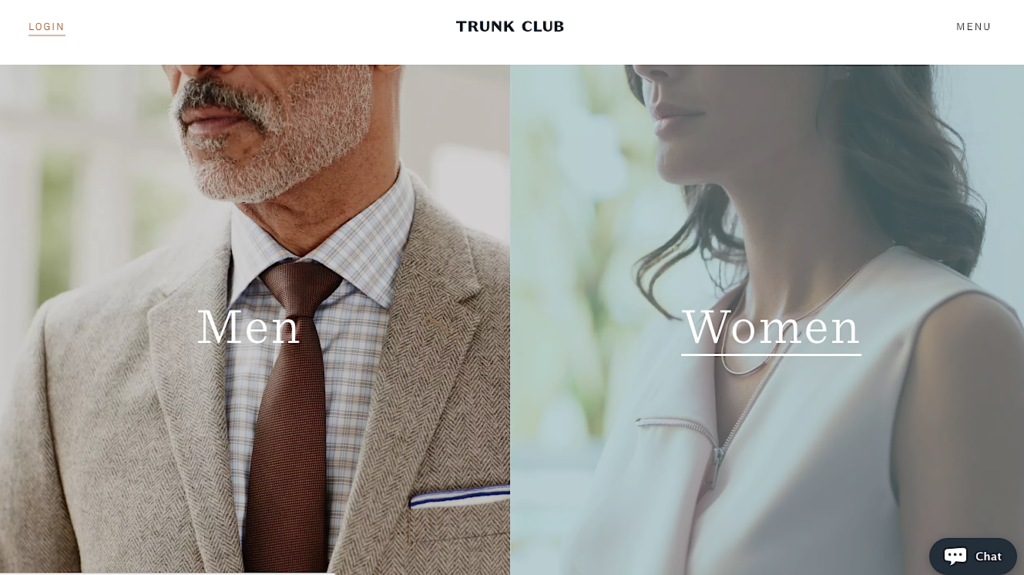 When users sign up, they get assigned a personal stylist who takes some time to understand what they're looking for. Then they're given recommendations of styles that they can add to their wardrobe.
They were acquired for $350 million by Nordstrom.
Trunk Club has high lifetime value, so they invest lots of time and money in crafting a personalized onboarding process: each user gets a phone call appointment with a stylist.
To reduce drop-off in their onboarding process, Trunk Club sends out a personalized e-mail on behalf of the user's stylist: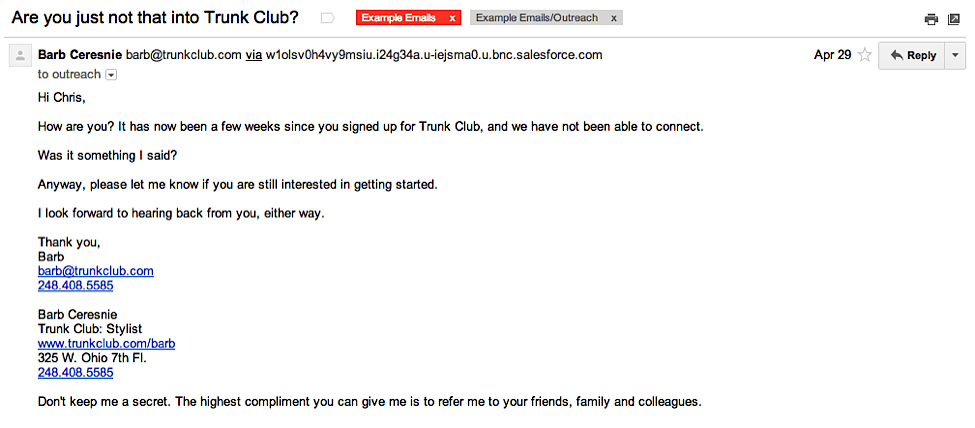 Source: Get Vero
Notice the following elements in this e-mail:
Trunk Club uses plain text as their e-mail format. Some companies choose to use sophisticated images or templates, which is fine if the goal is to stay on brand. But the more branding elements there are in an e-mail, the less personalized it will feel.

They also use a personalized e-mail signature with the stylist's phone number. Including a phone number makes your company seem more human, even if you're not always able to answer incoming calls.

The body of the e-mail also feels like it's written by a person. The stylist writes "we have not been able to connect … was it something I said?" That line naturally provokes a response. Even if the user isn't interested, he'll have a good impression of Trunk Club's customer service and might refer a friend.
E-mails like this can be automated through marketing automation software. When a user doesn't follow through on the calls to action in your onboarding sequence, you can send an e-mail like the one above as your "final" follow-up.
Learn More: Cold Emailing: Best Outbound Sales Automation Tools
Gilt is an e-commerce store that provides discounted deals on top men's, women's and kids' clothing.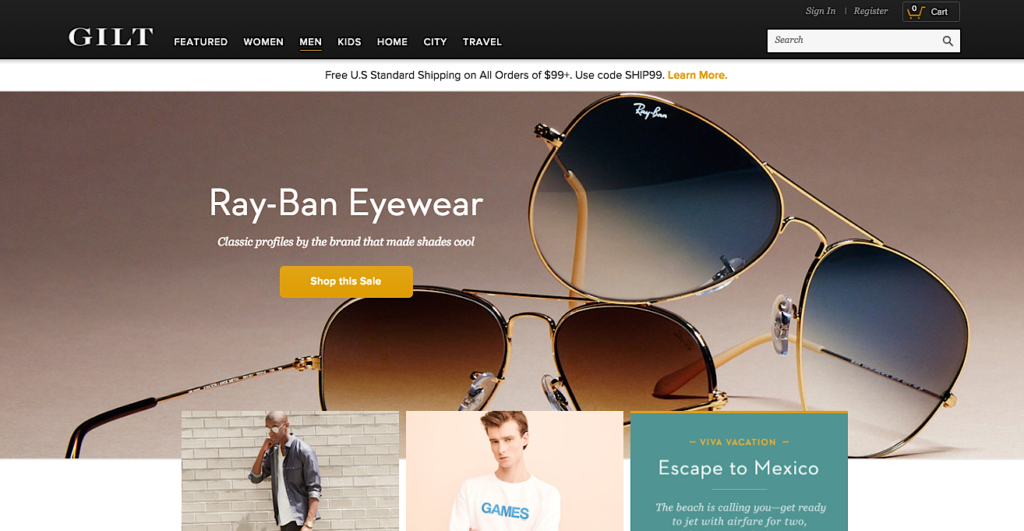 One of the biggest challenges that e-commerce stores face is cart abandonment. The average cart abandonment rate is about 68.81%. For many sites, that number equals hundreds of thousands of dollars in lost yearly revenue.
Here are a few common reasons why so many shoppers fail to actually complete the transaction after adding an item to their cart: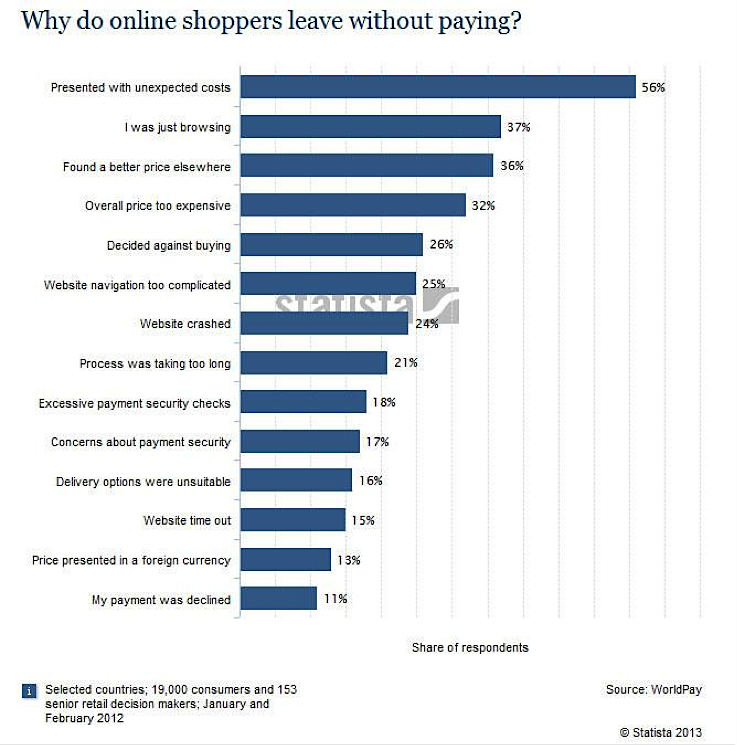 Source: Shopify
56% of shoppers say that they were presented with unexpected fees and other charges at some point during the checkout process. The second biggest reason for cart abandonment is the fact that shoppers were just browsing.
Gilt does a good job of using e-mail drip campaigns to re-engage shoppers who added an item to the cart without checking out. Here's an example: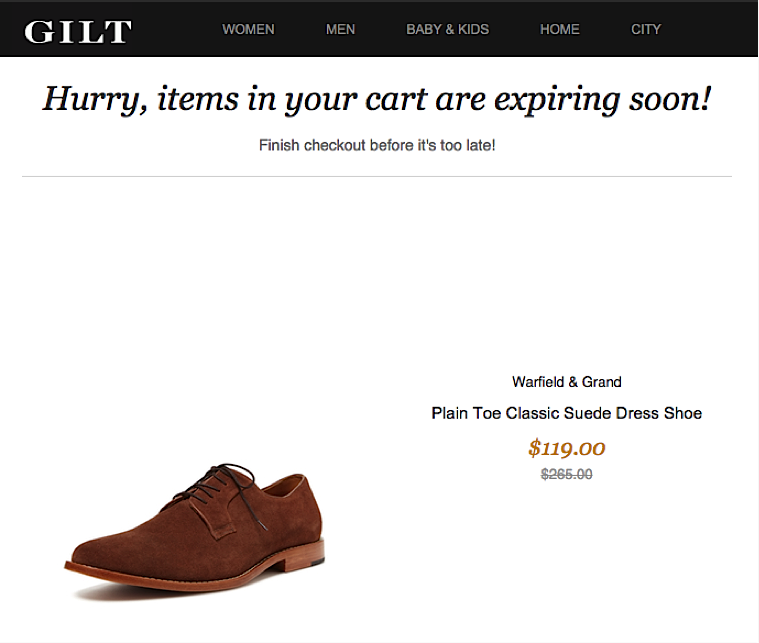 Source: Zapier
This approach doesn't just work for e-commerce products. If you're selling B2B software, for example, you could drive your subscribers to a sales page, then send a follow up e-mail to everyone who visits that sales page but doesn't convert.
Here are a few things that Gilt does so well in their e-mail above:
Add urgency. 72% of people who buy a product after abandoning their carts do so within 24 hours. This is why it's important to get shoppers to take action as quickly as possible. Gilt does this by saying that the cart items are expiring soon.
Add an image of cart item. This way, shoppers are reminded of which product they added to the cart and the feelings associated with it.
So if you're making $15,000 per month in revenue, you could make an extra $45,000 per year by turning just 25% of your abandoned orders into sales.  
FiftyThree creates products that help users create and maintain notes on the phone. 
One of their featured products is a digital stylus for iPad and iPhone called Pencil. Since they're an e-commerce store, they also have to deal with high cart abandonment rates. Online stores lose a huge amount of revenue each year because of this problem: according to eMarketer, 2015 customers left almost $5 trillion in their shopping carts!
FiftyThree uses re-engagement tactics through drip campaigns to increase their revenue from shoppers who abandoned their carts. Here's an example of an e-mail they sent out: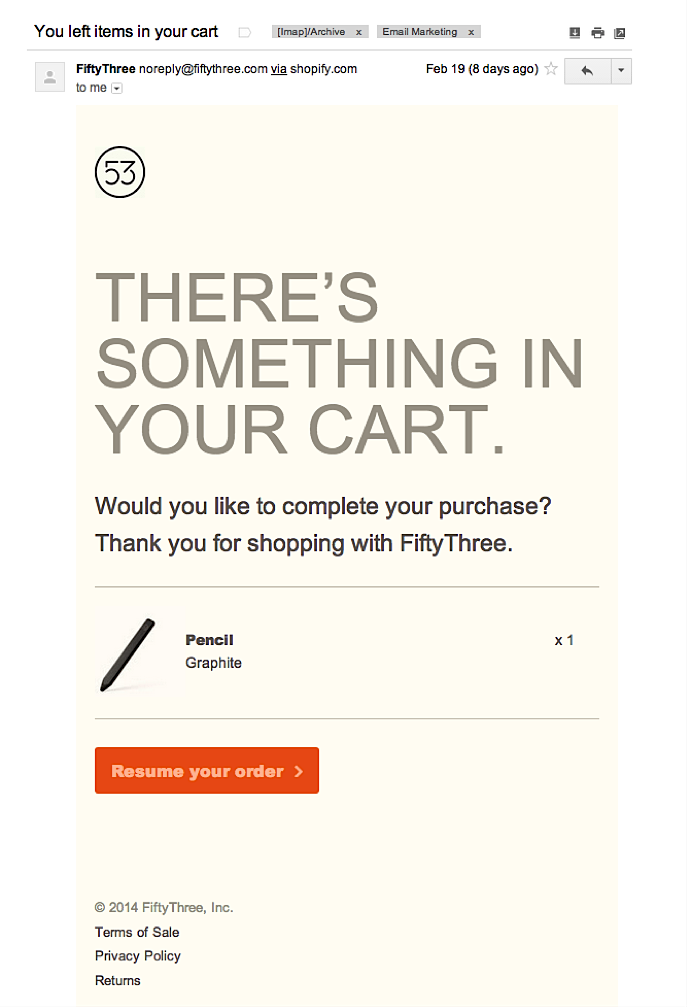 Source: Wise Pops
According to MarketingSherpa, there are a few key things to keep in mind when sending out cart abandonment e-mails:
Send the first re-engagement e-mail immediately. If you're able to find the shopper's e-mail address after they abandon their cart, the first reminder should go out within 30 minutes. If you wait longer than that, there's a high likelihood that the shopper will have forgotten about your product.
Offer a small discount in the second e-mail. If a shopper is unresponsive to the first cart abandonment e-mail, then you can send them a small discount (around 10% off) within one day of that first e-mail.  
Offer a larger discount in the third e-mail (around 20% off) if shoppers are still unresponsive. If they still don't take you up on your offer, then move on.
This e-mail series can have pretty significant effects on e-commerce revenues: according to this case study, it turned 29% of abandoned carts into sales.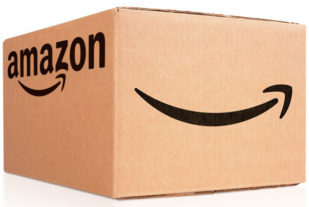 Cart abandonment isn't the only area where companies leave money on the table. Most brands focus on getting customers in the door for their first sale but completely forget about re-engaging existing customers to sell them more products.
Upselling existing customers is significantly easier than acquiring a new customer: the probability of selling to an existing customer is 60-70%, while the probability of selling to a new customer is only 5-20%.
This isn't surprising if you think about it. When you've already purchased something from a company, then chances are you have a certain level of trust built up with them. Since trust is one of the biggest factors in determining whether you'll buy from a business or not, it'll be a lot easier for a trusted company to sell to you compared to one that hasn't earned your trust yet.
By monitoring your search behavior on their site, Amazon is able to send targeted e-mails upselling you on products that you've expressed interest in buying.
For example, let's say you're an existing Amazon customer and you're interested in buying a home theater system so you've been looking around. You added an item to your cart but closed the browser soon afterwards and forgot about it.
Amazon will send you targeted drip e-mails to convince you to upgrade to a higher model:

Source: Wise Pops
This strategy might not work so well on website visitors who aren't existing customers. But because Amazon knows that they've got some trust built up with their customers, they know that they can upsell those customers through cart abandonment e-mails.
Related Content: How Neville Medhora Grew AppSumo's Customer Base to 750k With Email [podcast]
Headspace is a meditation app that offers guided meditation programs for users.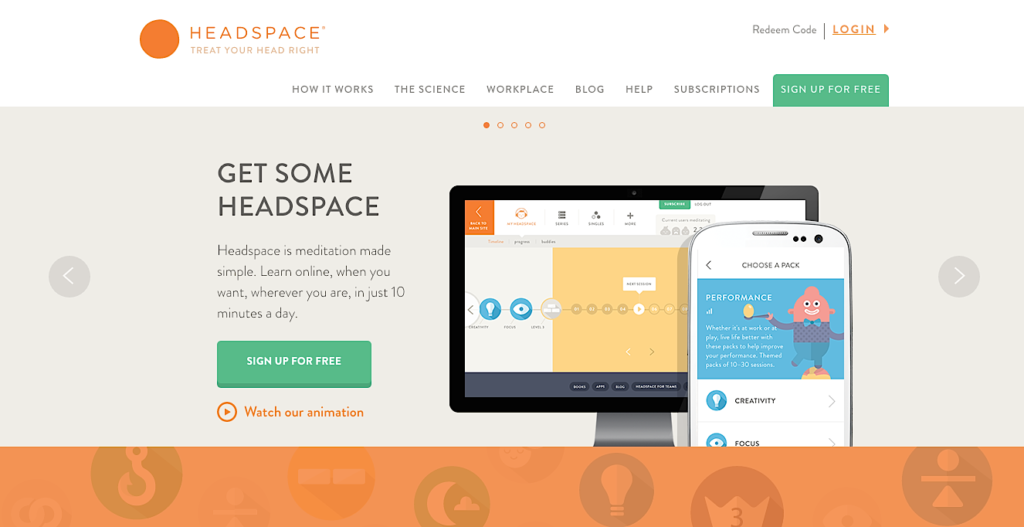 They send out thoughtful welcome e-mails to start the process of onboarding new users. Welcome e-mails are meant to give new customers a quick overview of what they can expect as a free trial user or paying customer of your business.
Welcome e-mails are a great place to "set the tone" for the customer experience. According to Experian, welcome e-mail auto-responders get a 58.7% open rate on average, especially when you send them out immediately after signup. In contrast, regular e-mails have about a 14.6% open rate. 
Check out the welcome e-mail that Headspace sends out: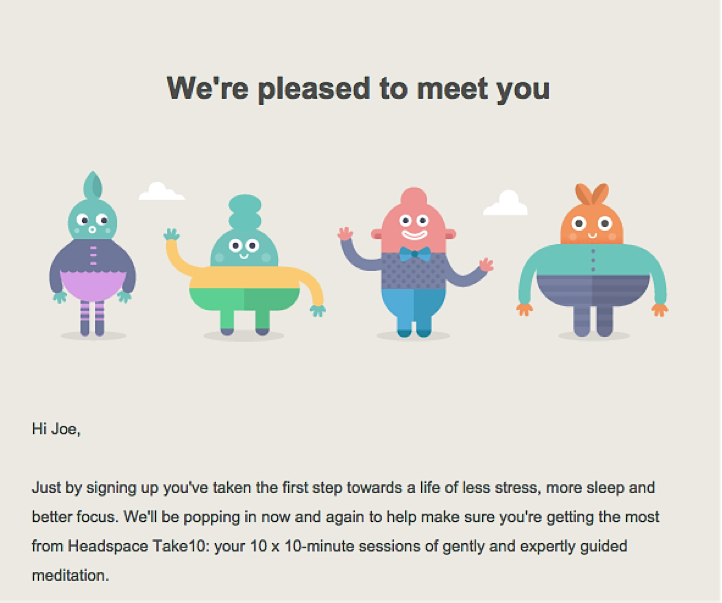 Source: Zapier
Notice the following elements:
A personalized greeting. Headspace welcomes new customers by using their name in the greeting. This instantly makes the e-mail sound more human.
Reassurance for the recipient. Think about the emotions you feel once you make a new purchase. You might feel excited. You might be thinking about how that purchase will change your day-to-day life. You might be wondering if you made the right decision. One of the best things you can do for your new users is to reassure them that they made the right decision.

In this e-mail, Headspace congratulates them for taking the first step towards a "life of less stress, more sleep, and better focus."

A "primer" on what's to come. Headspace mentions that they'll be sending e-mails every now and then to make sure that the customer is staying engaged with their Take10 program (a series of free, 10-minute guided meditations).
A great welcome e-mail sets the foundation for a closer customer relationship going forward.
Conclusion
No matter how many new apps and products come out, e-mail is still the most "tried and true" method of generating sales. Whether you're trying to generate more paying customers from your free trial signups or upselling existing customers, setting up the right drip campaign can reduce the amount of money you leave on the table.