When it comes to PPC search advertising, Bing probably isn't the first channel to come to mind. But if you're already running AdWords and Facebook Ads, you really need to check out Bing Ads too.
Bing represents 20% of U.S. search volume. They also partner with Yahoo! to display ads, which pushes them over 30% market share. That means if you're only advertising on Google, you're missing out on as many as 1-in-3 potential customers.
Bing has also been making aggressive moves to claim more market share with programs like Bing Rewards (get paid for searching) and features like searching for objects within an image.
Because fewer people run Bing Ads, they can be as much as 71% less expensive per click!
Click To Tweet
This is a huge automatic boost to ROI which is driven just as much by your CPC (Cost Per Click) as it is by your conversion rates and sales volume.
Remember, ROI = Conversion Value / Conversion Cost. By driving down costs, you push up ROI. You'll be able to spread your money across more ads and grow your campaigns quicker than you normally can with Google.
Another thing a lot of people tend to assume is that Bing's ad platform must not be as nice as Google's. And with smaller reach, they assume it'll be a big investment to tap into a market half the size.
Fortunately, that's just not true. Bing's platform is actually very similar Google's. I mean, just look at their Keyword Planner tool…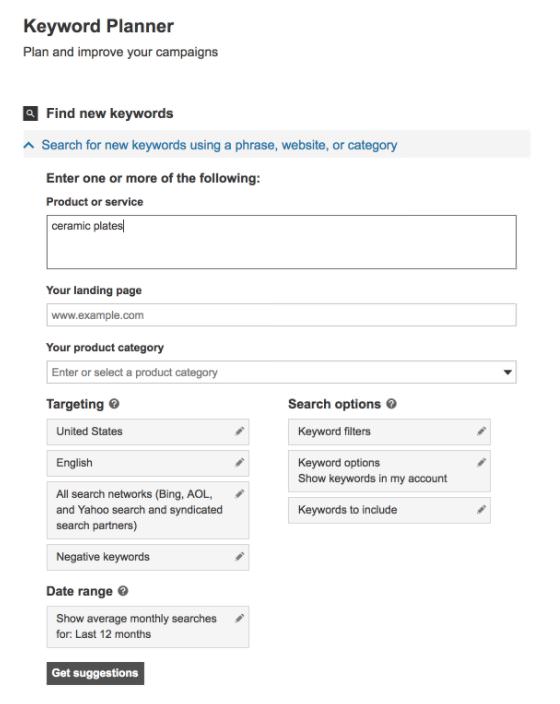 Bing even lets you import your existing AdWords campaigns to get started in minutes and has been pushing a lot of resources into making its ad targeting and management even more competitive.
Just this month, they launched a feature that allows you to target specific device types (desktop, phone or tablet). You can push more of your budget to certain devices or completely eliminate one if its ROI significantly underperforms for you.
We'll get more into how to best use Bing in a bit, but for now, just know it's nothing to be afraid of. While I recommend that everyone check out Bing, there are certain businesses that would be insane not to.
Let's take a look at who's on Bing and how to target them.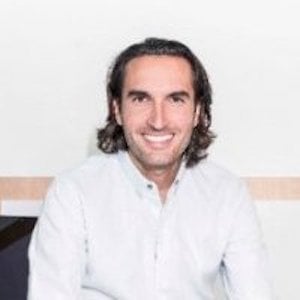 Yaniv Masjedi
CMO, Nextiva
Their expertise has helped Nextiva grow its brand and overall business
Who's Searching on Bing?
Taking a look at Bing's demographics gives us some more pretty compelling reasons to try it out.
Like any search engine, Bing has users of every shape, size and color. But it also has some very specific trends that differ from Google. Here are a few of the highlights, according to GML Consulting and Bing Ads:
85% of people who use Bing are in the U.S.

Over one-third (38%!) of Bing users have a household income greater than $100,000.

Searchers are more likely to be blue-collar than white-collar workers.

The majority of searchers (71%) are 35+ years old, with 30% being over 55.

Bing users are more likely to have children and 

18% have completed graduate school.

Bing users tend to be less tech savvy.
We can see that there are definitely some markets that would benefit greatly from expanding their PPC efforts to the Bing Ads Network. For example, those with products targeting older, high-income customers or working blue-collar families in the U.S.
But if these don't describe your customers, I encourage you to try them anyway. Bing is home to many surprising niches.
For example, although 80% of its users are from the U.S., it still represents 12% of all searches in the UK and 14% in Canada. A Bing user is also 49% more likely to have spent $7,500-9,999 on consumer electronics.
In fact, I was surprised to learn that Bing represents 47% of paid computer software clicks in the U.S.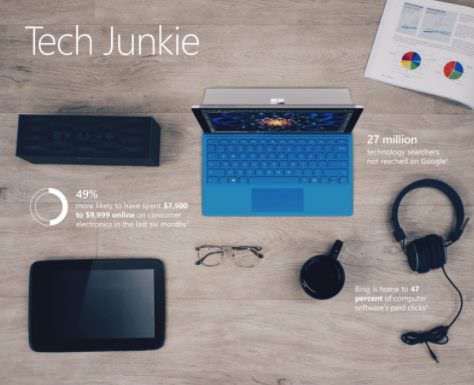 That's not bad for a search engine that derives 86% of its users from Internet Explorer!
Now, a lot of these numbers come from Microsoft (Bing's parent company), so take it with a grain of salt. But this infographic is definitely eye-opening – showing us just some of the potential markets available on Bing.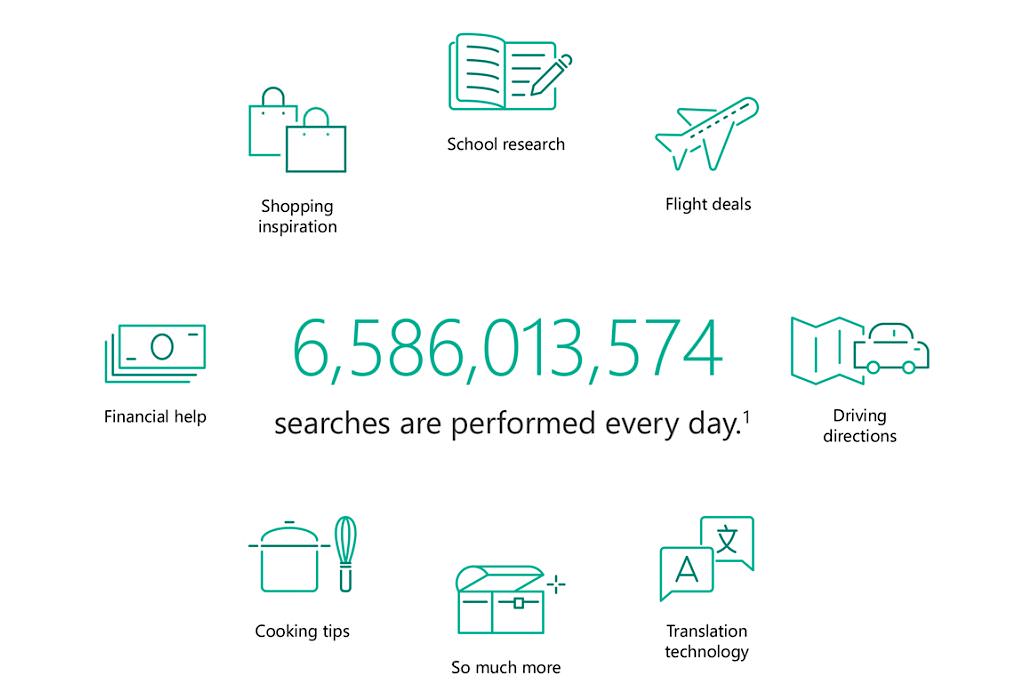 Now that I have you convinced to check out Bing Ads (I have convinced you, right? If not, go re-read the first half of this post!), I'd like to share a few tips to help you get the most out of the new network.
Related Content: Bing Now Lets You Search for an Object Within an Image
Getting the Most Out of Bing
Nearly all of my tips for Google AdWords are useful on Bing as well. For example, Bing has a library of Ad Extensions very similar to Google's.
But the platforms are different animals and you shouldn't assume that what works on one will work on the other. Here are a few Bing-specific strategies you should implement when starting your campaigns:
Import Existing Ads from Google Ads
Getting started with Bing is as easy as signing into your AdWords account. They know that most of their customers are coming from Google and have made it simple to import your campaigns over to their platform.
In fact, after you set up your account, they'll start by recommending that's how you proceed.


It's important to note that some information doesn't get imported. The tips below cover the most important areas, but it's wise to run through your ads and make sure everything looks good before activating the campaigns.
Bing notes that the following information cannot be imported, but can be recreated inside the Bing dashboard:
Automated rules

Negative keywords libraries

Age and gender target

Ad-group-level extensions

Extensions

Remarketing lists and associations

IP exclusions
For example, if you use AdWords Sitelink extension, you'll need to set those up again with Bing's version.
Optimize Bids and Budget
Before going live, you'll want to adjust your bids and budget on Bing.
If any of your AdWords campaigns have a particularly high budget, you should reduce it and test the lower budget until you know how it performs on the new network.
You'll also need to adjust the bids to match the competitive rates for Bing. Usually, these should be lower than what you were paying on AdWords.
Discover (New) Keywords
Bing has different demographics and search trends. While it's likely that many of your successful AdWords campaigns will find traction on Bing, don't miss out on new opportunities.
One of the most exciting things about Bing is its ability to reach new segments of the market. Searching for keywords on Bing is very similar to the way it works on Google. In fact, some of the tools are nearly identical (except that Bing still gives you more exact search volume estimates!)

If you want more, Neil Patel has an excellent guide on searching for keyword opportunities on Bing.
Use (Different) Negative Keywords
Just as with target keywords above, Bing has its own set of revenue-leaching, ROI-destroying negative keywords.
It's best to let your campaigns run for 10-14 days when you first migrate them over from AdWords so that they can accumulate some data. But once you've let them run, you should check your analytics to see if there are any phrases that are driving lots of clicks but failing to make sales.
There are many ways to identify good negative keywords. But if you're moving your ads over from Google, you've probably already gone through most of your research. All you need to do now is check your Bing Ad reports and look for campaigns with a high CTR and low conversion rate.

Keywords that are sending you a lot of clicks but with an exceptionally low conversion rate do nothing but waste your ad spend and drive up your average acquisition cost. Add those terms to your negative keyword list and stop your ad from showing on those types of queries in the future.
Note that Bing does not support broad match negative keywords like Google does. If you were using broad match negatives on AdWords, Bing will import them, but they will be used as phrase match negative keywords instead of broad match.
Related Content: Microsoft Rewards Is Paying More People to Use Bing
Set Up Revenue Tracking
You may already have Google Analytics conversion tracking set up, but it's worth the time to add Bing's specific tracking tools as well. This will allow you to access relevant information about your campaign success right inside the Bing Ads dashboard without having to connect any of the dots.
In some respects, Bing's UET (Universal Event Tracking) system is actually superior to what is offered by Google.
PPC Wins has a thorough guide on implementing Bing's UET on Shopify. If you use another service like WordPress, the process is just as easy. The only difference is that when you are adding the code to your site, make sure to include it in the <head> tags for each page (just like you would for Google Analytics or Facebook Pixels).
If you're using UTM tracking for your Google AdWords, you should know that Bing attempts to automatically convert the name of the source.

For example, Bing states that http://www.example.com/?utm_source=google will be imported as http://www.example.com/?utm_source=bing.
You should still check these fields to make sure your analytics is receiving accurate source data.
Set Up Bing Shopping Campaigns
Just like Google Shopping, Bing allows users to search through submitted catalogs for the product they're trying to buy. If you run an e-commerce store, you can't afford to skip this.
PPC Wins reported that some clients find that conversions cost 83% less on Bing!
Setting these up is as easy as importing your ads in the beginning. If you haven't already set up a Google Shopping feed, you should go do that first. The documentation available is a bit better and Google is still the dominant player in comparison shopping engines (CSEs).
Once you've optimized your Google Shopping feed, you can follow this guide to tweak it and start submitting products to Bing at the same time.
For e-commerce sellers on Shopify, there is a great extension that lets you automatically submit a product feed to Bing using your existing Google Shopping or even Facebook Dynamic Ad Feeds.
Conclusion
Bing Ads hold a wealth of opportunity for sellers in North America, especially those targeting wealthier, older and less technical demographics.
If you haven't already optimized your Google AdWords, you may still find more ROI there. But once you have that up and running, you're only losing money and opportunity by not migrating to Bing. With the tips in this post, you should be able to move your existing ad campaigns over easily and start optimizing Bing for success.
While most people shouldn't expect Bing to bring them more customers than Google, you should still find that you're reaching new customers at a lower cost than before.
Stop ignoring 20% of the market searching for your products and services and get Binging!