At one point, Twitter was the place to be on social media and, thus, the platform was constantly growing. But since Elon Musk purchased the site and rebranded it as "X," Twitter has lost its appeal for many. Plus, Twitter competitor Threads seems to be overtaking its popularity.
Threads, Meta's latest foray into microblogging, is considered the latest Twitter/X competitor and is stealing the spotlight from X and other social media channels.
But what exactly is Threads, and what makes it so appealing? In this post, we'll explore the phenomenon of Threads, the factors behind its rapid ascent, and whether your brand should invest in it.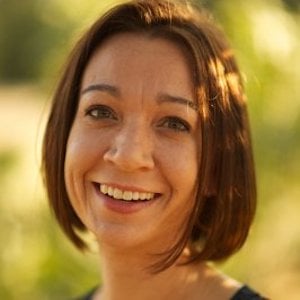 Kim Cooper
Director of Marketing, Amazon Alexa
Single Grain enables us to increase our impact without increasing our headcount
Twitter Competitor Threads' Explosive Growth
Threads is a new social app from Meta that centers on sharing text updates and engaging in public conversations. Posts can be up to 500 characters and you can add links, images and videos. Use your Instagram account to log in.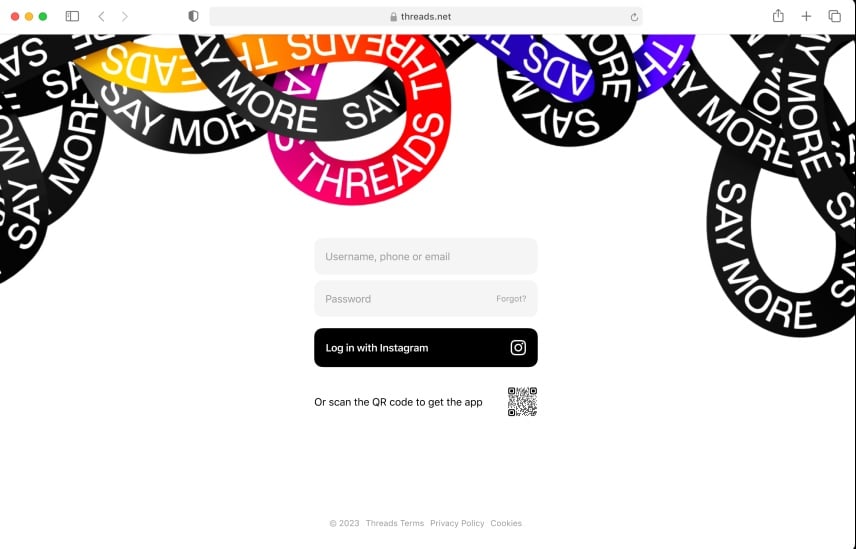 In less than five days, Threads had more than 100 million users. But what's behind this surge in popularity?
One of the most intriguing aspects of Threads' rise is its close connection to Instagram, which is also owned by Meta. This makes Twitter competitor Threads popular among Gen Z and millennial users.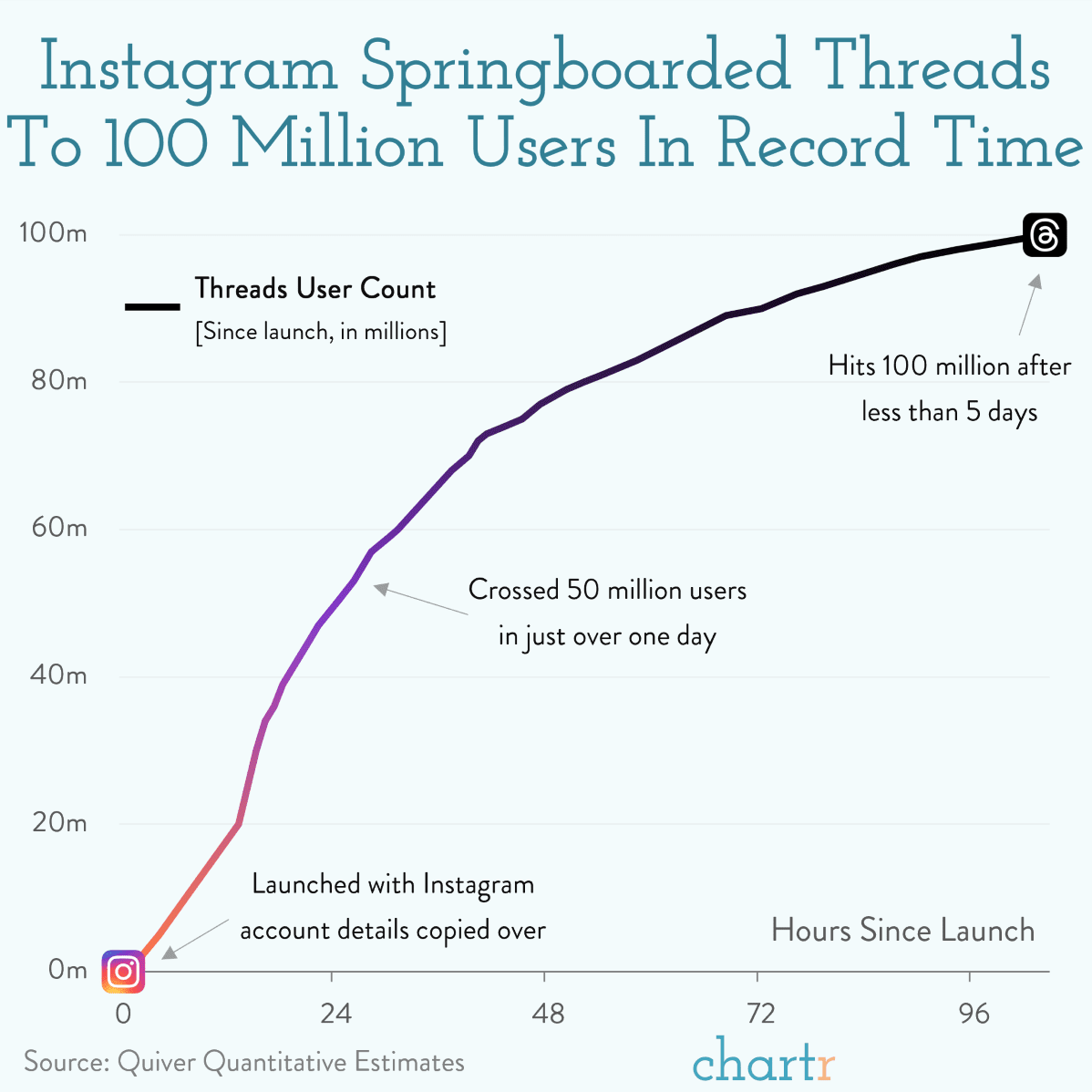 Meta created Threads to take Instagram's compelling image-sharing structure to text form. But to differentiate it from Twitter, Threads focuses on creativity and positivity. Users can follow friends, influencers and brands to create a feed that is personalized to their passions and interests.
Since Meta owns Threads and Instagram, both platforms are connected. Users can cross post content and engage with their existing Instagram followers on Threads. This connection between the two platforms has played a crucial role in Threads' success.
Threads' Global Expansion and Accessibility
Threads' astounding growth is even more remarkable considering that it is not yet available in all countries, notably some European nations (due to regulatory concerns).
Despite this limitation, Threads is available in 100 countries. This achievement highlights the global appeal of Threads and suggests that its user base will continue to expand as accessibility improves.
What sets Threads apart from other microblogging platforms, particularly Twitter, is its user-friendly environment.
Users have reported a noticeable lack of trolls, bots and irrelevant content on Threads. This refreshing experience has made Threads an attractive alternative for those seeking a more pleasant and focused social media experience.
For the time being, Threads is ad-free, which is another huge reason are attracted to the new platform. Unlike many social media platforms that inundate users with sponsored content, Threads has launched without ads: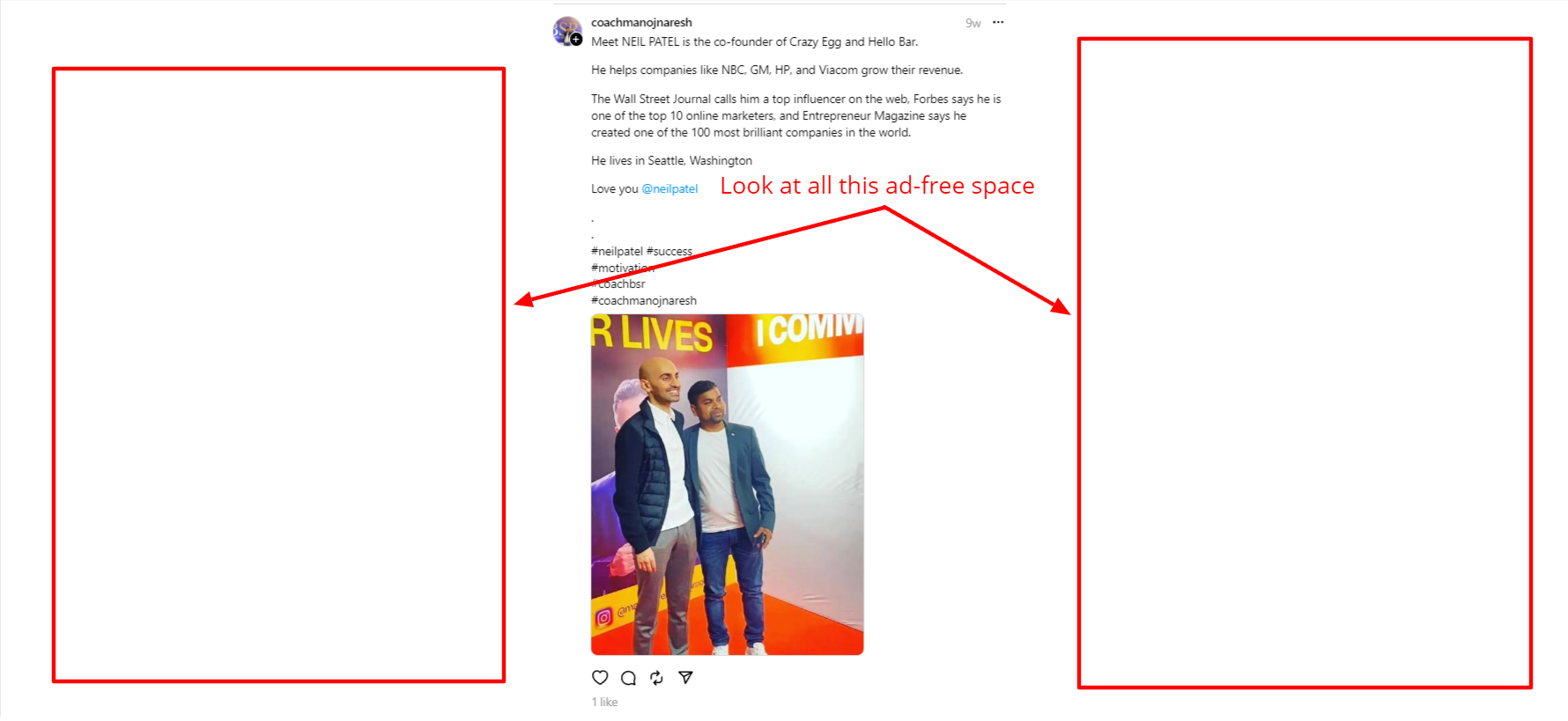 This ad-free oasis has allowed users to engage with organic content and connections without interruptions on this social platform (ah, remember those days?). Of course, if Threads can adopt enough new users and establish some staying power, ads on the platform are practically inevitable.
But if it's an ad-free platform, how can marketers use it?
That's where organic networking and audience engagement plays a huge role: Brands can import their Instagram profile data into Threads and continue engaging with their audience with the same content used on Instagram. It's yet another place to be present and to lead the narrative of your brand through entertainment or insights on your industry.
In McDonald's Threads account, they're simply porting content from their normal Instagram feeds over to Threads, and it's further amplifying the reach and engagement of their organic content: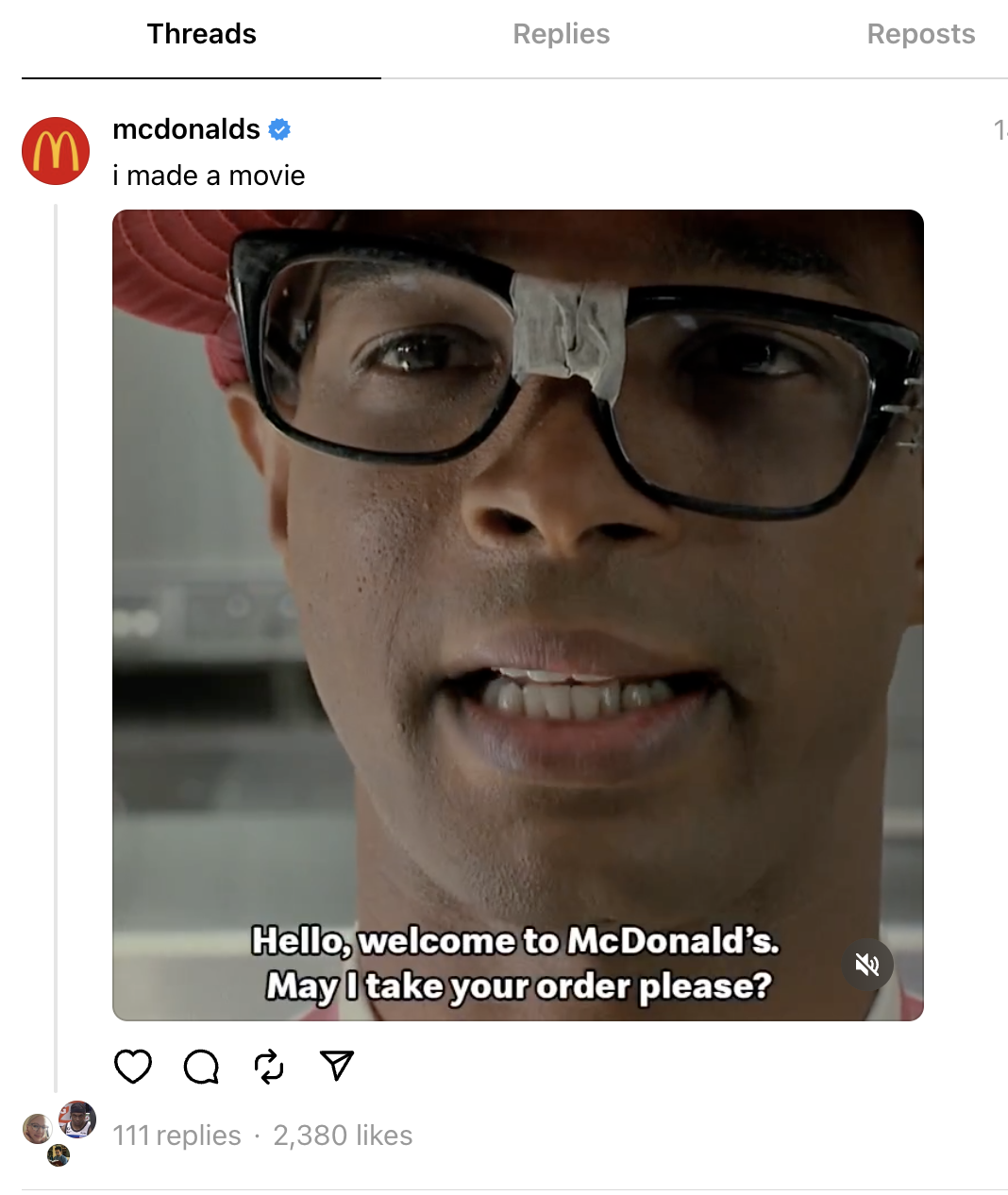 With Meta's backing and a focus on user engagement, Threads will provide users with the reach they desire. Early adopters can take advantage of this to connect with a larger audience.
Since Threads is in its early days, using the platform will, for the time being, feel sparse. There's not a whole lot of functionality yet, and that's ok.
It's a fresh start with a calmer environment that isn't cluttered with objects that distract you from the content users want to see. Instagram is likely monitoring how users use the platform to determine how they are going to iterate it in the coming months.
And to that point, Meta and Instagram will have to iterate quickly if they want to maintain the engagement levels they saw in the first five days since launch.
Looking Ahead: The Threads of Tomorrow
Threads is still a new social media platform, and it's difficult to predict its long-term trajectory. While Threads took off strong, its engagement has since tanked by 79%.
One fact seems clear: Threads is going after Twitter's territory. It aims to provide a platform where users can increase their reach, foster meaningful interactions, and engage in a troll-free environment. Here's how Threads compares with Twitter: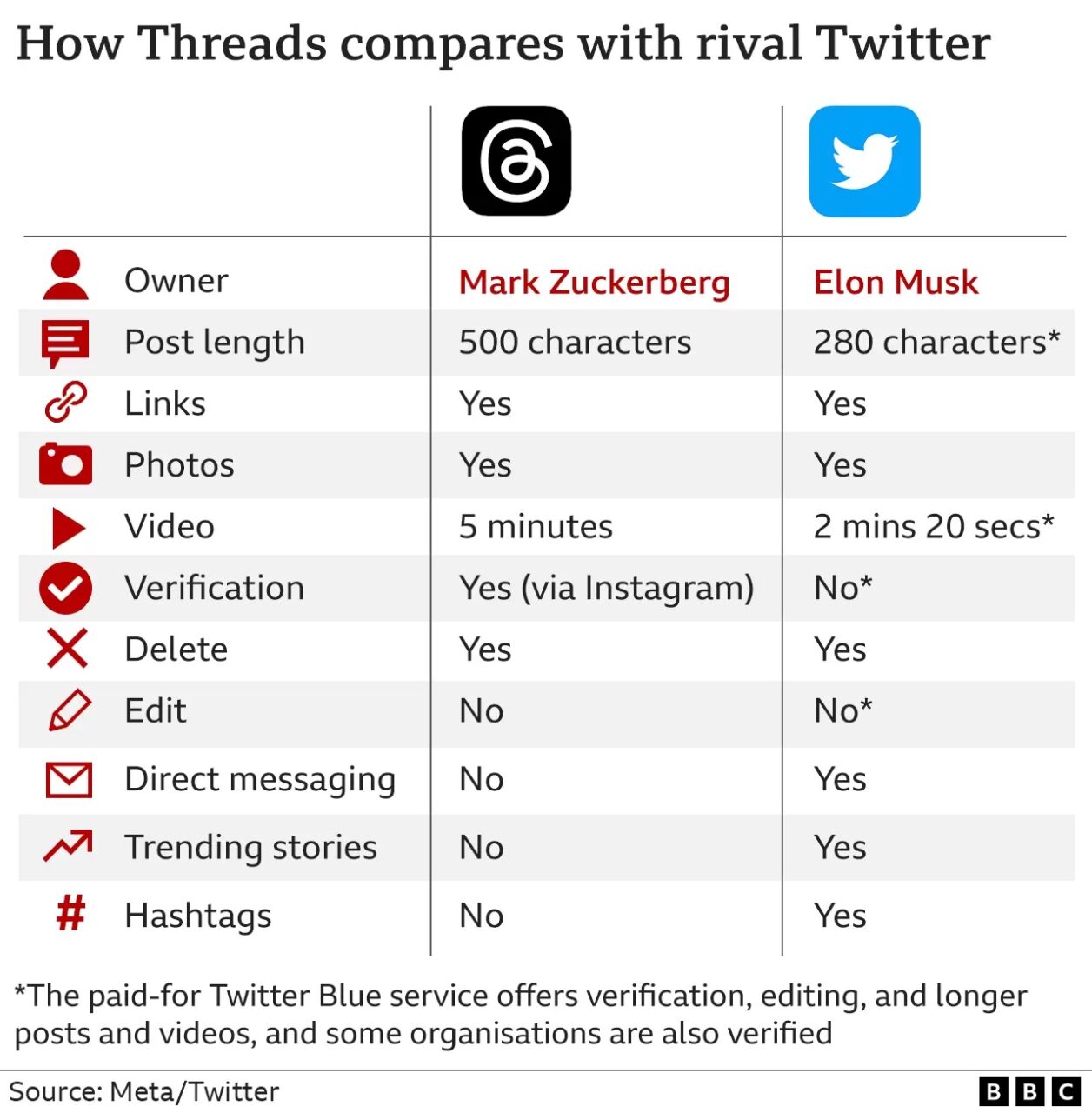 As Threads evolves, it will inevitably introduce monetization strategies to sustain itself. Still, the challenge will be to balance generating revenue and maintaining the user-centric appeal that has attracted millions of users in its early days.
Should Brands Invest in the Twitter Competitor Threads?
Threads has taken the social media world by storm, but it seems turbulent for sure.
Its growth can be attributed to its integration with Instagram, global accessibility, user-friendly environment, ad-free experience, and the promise of organic reach. On the flipside, Threads has to claim more identity in an incredibly crowded social media arena if it's going to remain afloat.
Still, at its current state, Threads presents a unique opportunity for users to build a brand presence and engage with an enthusiastic audience that could be more receptive to branded content that isn't overtly presented as sponsored content.
Threads has undoubtedly made its mark in the microblogging arena as the main Twitter competitor. However, its future remains uncertain, especially since its engagements are declining. This is a story that social media professionals, marketers, and tech enthusiasts will be watching closely.
If you need help tackling the challenge of audience engagement and growing your online visibility, Single Grain's

social media experts

 can help!👇
For more insights and lessons about marketing, check out our Marketing School podcast on YouTube.