Out of Ideas? 10 Ways Thought Leaders Create Content
At the end of the day, creating content is hard. And with the ever-increasing amount of content out there competing with your brand, it's not going to get any easier.
Instead of banging our heads against walls or keeping our fingers crossed for inspiration, there are things you can do – really useful things – to percolate your content marketing forebrain. The top content marketers around the world use a number of highly effective and tried-and-true brainstorming techniques to help them create content and move the needle.
Where to Look for Ideas
Before you even start brainstorming content ideas, it's incredibly important to know what's relevant. And that starts with staying on top of industry-related news, trends, and searches. There are plenty of industry-specific sites that you may already be using to scratch your news itch, but the following sites can be "hacked" in simple ways to help you stay relevant.
1. Use Google Auto-fill, Keyword Planner, and Alerts
Google is your best friend for trending topics and questions. Ask Neil Patel, founder of KISSMetrics. He wrote a content marketing guide with Kathryn Aragon that explains how to tap into the full power of the search engine in order to stay on top of industry-relevant search terms.
The first way to easily hack Google is to take advantage of its autofill feature. Most of us probably  use autofill to type less, but it's actually a fantastic way to discover the trending topics and keywords your target audience is searching for. As long as you narrow down the keywords you want to focus on, autofill can suggest ideas or help you pivot in the right direction before you bunker down for additional research.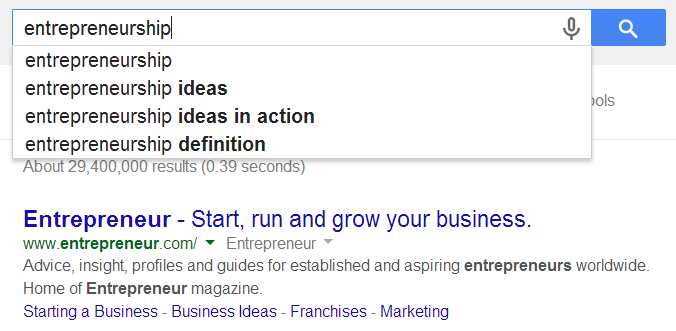 Google's Keyword Planner is also a fantastic tool that you can use to compare keywords by search volume. While you need to register for a Google Adwords account to access the Planner, you don't have to pay for any ads to actually use it – making it one of the most effective free keyword research tools out there.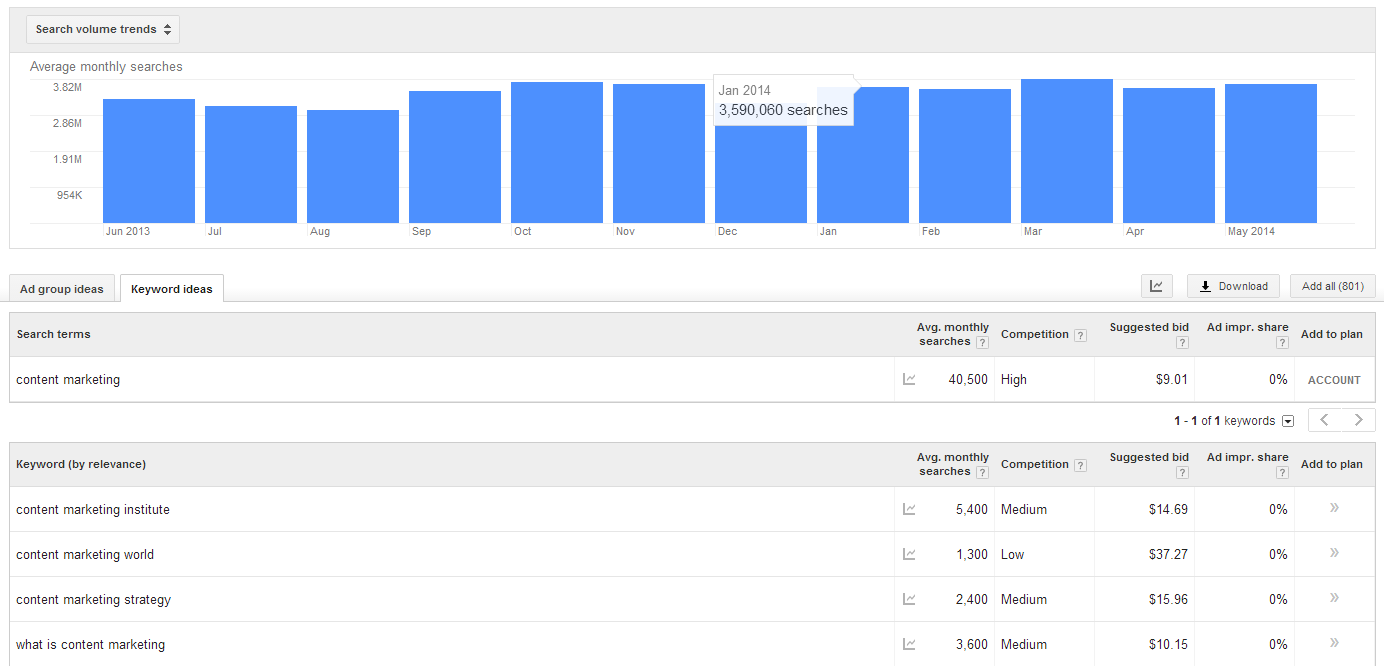 According to a HitTail infographic titled "The Hidden Value of Long Tail SEO":
70% of all search traffic is driven by keywords with only 5-10 monthly searches.
These "long tail" keywords actually convert 2.5x better than "head" keywords.
Pages optimized for long-tail keywords move up 11 positions on average, compared to just 5 positions for head keywords.
Just a few more reminders that effective content marketing, even for "boring" niche industries, should always incorporate SEO planning to reap the benefits of the long tail. And Google's Keyword Planner is as effective and affordable (i.e., free) as any paid keyword planner out there.
The last easy Google hack for marketers involves the Alerts feature. Google Alerts can be set up to report on specific keywords directly to your inbox. Alerts can be set by result type, language, region, frequency, and volume. Journalists use Google alerts to stay on top of trending news, and there's no reason content marketers shouldn't as well.

2. Make Use of Twitter Search
Social media marketers make use of Twitter's search function to include the most relevant hashtags in their updates, which has led to a proliferation of hashtag search sites. But Content marketers can also take advantage of the the social media platform as a launching pad for content creation.
While searching keywords on any of the social media sites is a great way to stay on top of trending topics, Twitter is unique because it also lets you easily identify and follow other thought leaders within your industry. You can follow their tweets for ideas or simply keep track of what the competition is doing and one-up them. Either way, their social media footprints are a valuable resource.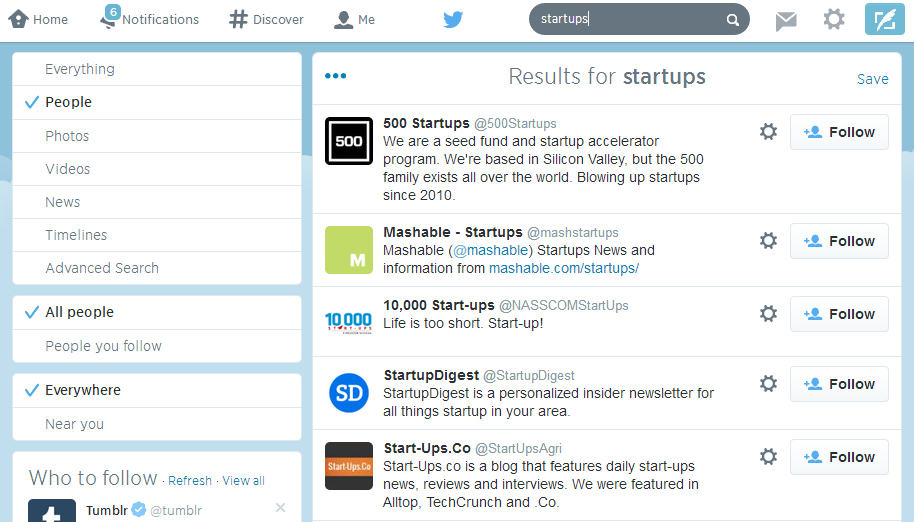 Simply filter your search by "People" and type away to find out what the most relevant Tweeters in your industry are doing. You can also easily distinguish between brands that "bought" their followers as opposed to the ones that earned them with real thought leadership by comparing the number of followers to the number of tweets.
3. Check Out LinkedIn
Over the past few years, LinkedIn has become one of the most respected social media sites for thought leaders. And with its new open publishing model, it has become the content sandbox of choice for C-suite execs and entrepreneurs looking to put out the next big piece of content. Featured LinkedIn pieces regularly attract tens of thousands of views in a single day, and a well-titled LinkedIn article is one of the fastest ways to gain a solid following and to establish a reputation as a true industry thought leader.
Regularly browsing through your LinkedIn profile is probably one of the best ways to see what business people like yourself are doing to get their name out there. It's very easy to follow and keep track of influencers and the content they're putting out to build their followings, which can help you in your own content creation process.
But LinkedIn also offers another distinct resource that all content marketers should be taking advantage of: LinkedIn Groups.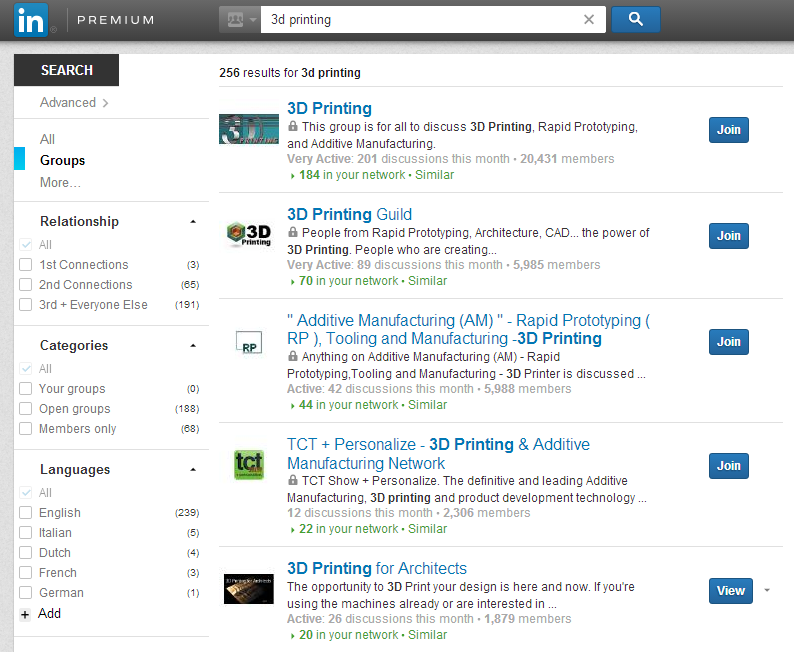 LinkedIn members can join up to 50 groups free of charge. These groups are essentially forums for industry-specific discussion that you can use to keep track of trending topics, questions, and strategies. They're also an excellent and targeted way for you to hone your marketing chops. Even if you only contribute to one to two groups on a regular basis, the feedback and engagement you receive from other professionals in your field can be invaluable.
4. Browse through Quora
While all of us remember Ask.com, not as many of us may know about Quora. This is a real shame, since Quora is essentially an audience marketplace for thought leaders looking to build a following.
In his content marketing guide, Neil Patel swears by Quora's effectiveness for good reason. The question and answer platform has a customizable feed that allows you to see what others are asking about and what responses they're receiving. Blog posts that live on Quora are also automatically sent to the feeds of members who may be interested in what you have to say (and who can upvote what they read).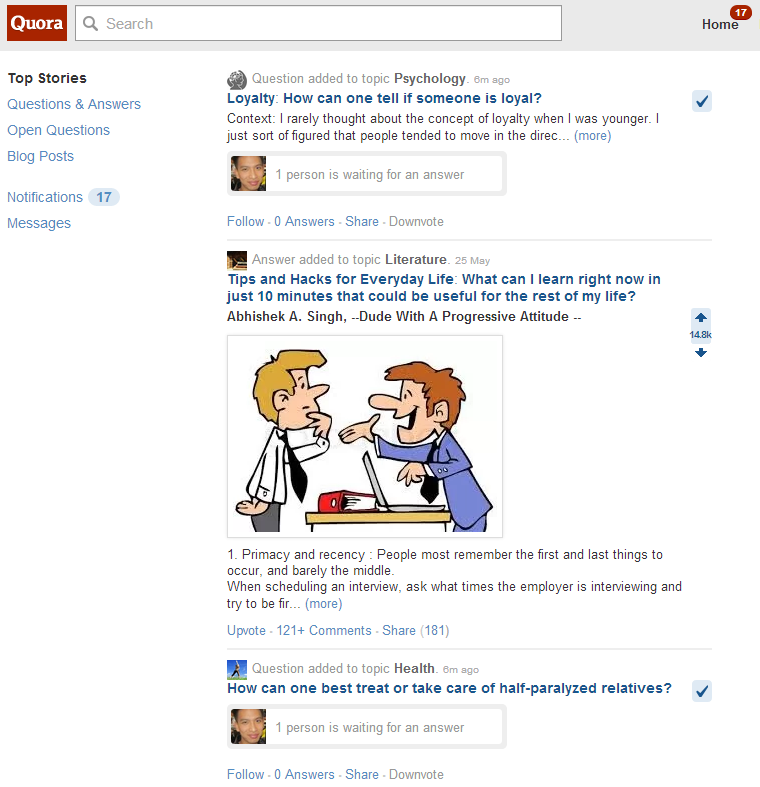 For example, if you wanted to learn how to build a better blog in order to attract a larger audience, all you'd have to do is ask. Someone will have an answer. Alternately, you can offer answers and slowly build up your presence as a thought leader while doing research for your next piece of content. Two birds with one stone, right?
5. Filter Through Feedly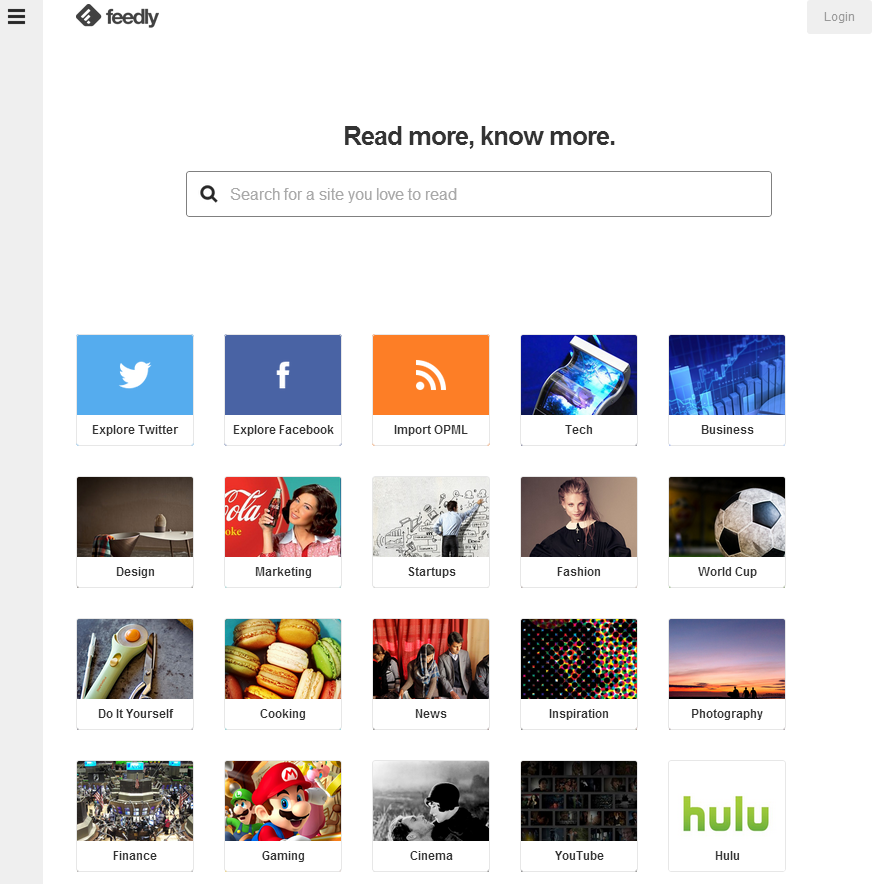 Feedly is arguably the best news aggregator out there right now, and is used regularly by some of the top marketers in the world, including Neil Patel. It's a one-stop-shop for keeping up on trending topics at a glance, and is also a great way to follow sites (and not just people) in order to stay up-to-date on industry best practices. Say goodbye to all those bookmarks!
6. Use a Title Generator
Yes, title generators do exist, and the goods news is that they aren't gimmicky. In fact, they're so turnkey that HubSpot made one of their own, but the best is possibly Portent's Content Idea Generator, shown below: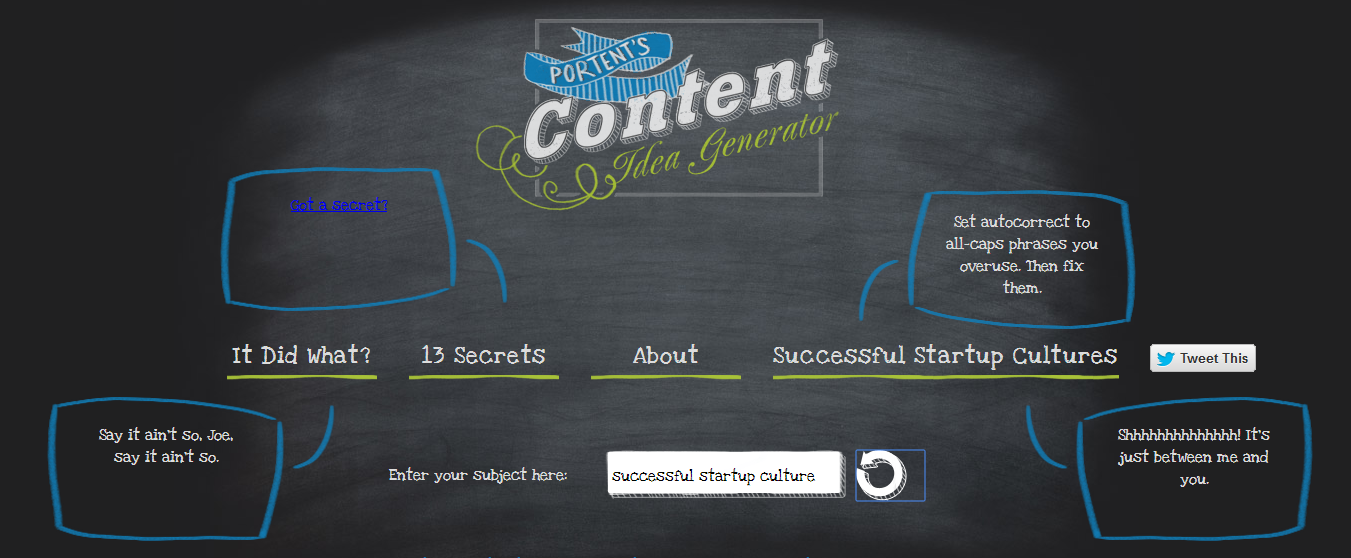 There's something to be said about a generator that uses best practices to come up with a catchy, click-worthy title in less than a fraction of the time it would take a real person to do the same thing. All you have to do is plug in the keywords you want to focus on and see what the generator comes up with. It really doesn't get much simpler than that.
Simple Solutions for Quick Content
Knowing where to find ideas so you can brainstorm better is great, but actually creating content from those ideas is another monster entirely. Fortunately, there are a number of simple content solutions you can use on a recurring basis that just might put an end to your marketer's block.
7. Create Best-case and Worst-case Studies
A simple, time-saving way to "create content without creating content" is by looking at the success stories and failures of other companies and tie them into your offering.
For example, let's say you are a digital marketing agency like Single Grain. It wouldn't be too difficult for you to write a post about a non-competitor brand or product that you like and write a post about why you like them (and, in this case,  why their marketing is successful). Similarly, you can choose to hold the magnifying glass over a brand or product that you don't like, and explain why their marketing could use a lift. These types of "free" case studies are an excellent way to incorporate direct calls-to-action into your content.
8. Share Your Own Successes and Failures
You don't even have to look for other brands to talk about – you could also just talk about yourself. Building a personal brand is something many CEOs and entrepreneurs still shy away from; they prefer to let their brands do the talking for them. But at the end of the day, no matter how personable your brand, you are still the person behind it.
When LinkedIn's "If I Were 22: 80+ Influencers Share Lessons from Their Youth" series came out this past May, the members of the professional community quickly caught on and started to post their own "If I Were 22" stories. The engagement and discussion these stories have generated has been nothing short of fascinating.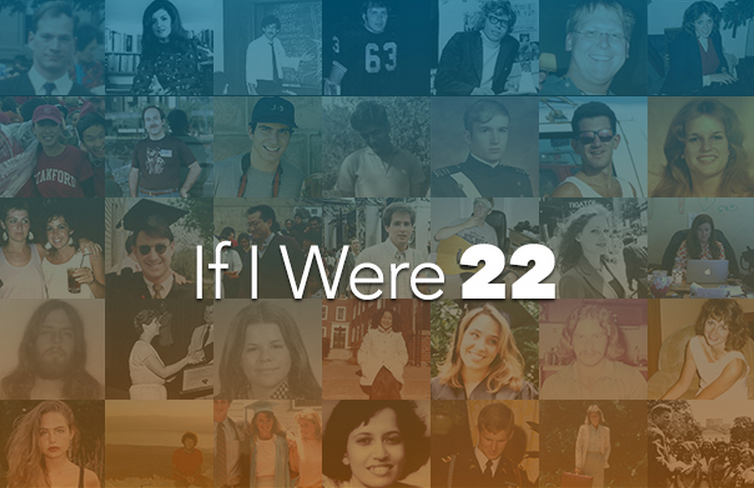 Fiction sells because people want to read about other people's stories. This was true four hundred years ago when Miguel Cervantes wrote Don Quixote, and it will remain true four thousand years from now. The easiest way to capitalize on your target reader's desire for a personal story they can relate to is by offering your own.
9. Solicit Guest Posts
One tried-and-true method to grow your own blog and to create content for it is by inviting blogs of a similar size or smaller to do guest posts. For small startups and burgeoning brands without an audience, guest posts are the easiest way to build a larger following without a ton of marketing research or upkeep.
For example, Single Grain's blog has a fair readership, but my guest posts on Entrepreneur regularly get shared thousands of times. The single blog post I linked to above resulted in hundreds of visitors funneled towards Single Grain and Growth Everywhere, and also helped grow our thought leadership because of the Entrepreneur label. Anyone can blog on their own, but there's something to be said about putting out content on a site with a significant reputation at stake.

In order to get the same number of shares on Single Grain, I would have to write a lot more than just one blog post, too.
10. Update Old Posts
Finally, content marketers can make use of old, curated content every once in a while to revive the content calendar. Larger brands regularly do this with infographics that have titles like "The State of Marketing 2014 (As Told by 2,500 Marketers)." Some brands remake these infographics on a yearly basis in order to stay current and to offer their followers the most up-to-date resources. But infographics are expensive and time-consuming, which is why it's a good idea to just rewrite old blog posts instead.
Wistia did this in 2009 and 2012, when they produced two different blog posts that dealt with video length. Both posts are solid offerings, but it's easy to see how, in such a data-driven market, the 2009 blog post would have pointless to curate by 2012. The rewrite was a much-needed post, and it also wasn't too hard to think of!
Moral of the Story?
At the beginning of this post, I explained that creating content is hard. It will always be hard. But that's not an excuse for not trying.
There are plenty of sites, tools, and resources out there to help content marketers do their jobs better and to help brands build the audience they deserve. Internalizing habits that help you stay on top of the questions your audience is asking and knowing how to answer those questions with quick, turnkey content are just two ways you can jump start your content marketing.
But there are plenty of other solutions for you to discover. Content marketing is like a sport, and you should always be focusing on the next play. By taking risks and trying out new things, you'll eventually discover the best fit for your brand. There's no harm in trying.