How to Recover From Any Google Penalty
Has your website been penalized?
I have been there and can help you recover from this. The majority of businesses value search engine traffic above all, but this is not an easy thing to achieve. Google established its guidelines and now penalizes SEOs and marketers for overdoing the link-building process.
Matt Cutts, former head of the web spam team at Google, says that Google initiates over 400,000 manual actions every month. And this is not all. Hundreds, if not thousands, of websites are penalized by Penguin and Panda, the most popular algorithmic updates.
So it's no wonder that you and I got penalized. Still, only 5% of all website owners actually try to recover from a penalty, because they believe that this is impossible.
But what if I said that I can help you do just that?
I am going to show you how to check whether you have been penalized and identify the penalty you have been hit by. Based on this, I will teach you how to formulate your recovery plan. Consider this a free and quick way to get your website back!
Has Your Site Been Penalized by Google?
If your web traffic and rankings have suddenly dropped, I am sorry to inform you that you have been penalized by Google. It is as simple as that.

Related Content: 5 Steps to Becoming an Expert Content Creator (According to Google's Phantom Update)
Once you have established that your site was penalized, the first step is to find out the cause. Fortunately, there are only two options to look into: manual penalty or algorithm update.
Manual Penalty
Manual penalties are easy to identify. When Google's spam algorithm gets flagged by something you have on your website, Google can decide to apply a manual penalty and these usually come accompanied by a message you receive.
To find out if this is the cause for your drop in rankings, check for any notifications in Google Webmaster Tools.
Algorithm Update
In order to keep everything optimized, Google regularly updates its algorithm. This is bad news for you since even the smallest change can cause traffic drop.
Another bit of bad news is that algorithm updates do not come with a Webmaster Tools notification, which means that these are much harder to detect. Still, if it is not a manual penalty, you can assume that it is algorithmic.
The struggle now is to identify the type of algorithmic penalty. To do this, I correlate the time period of the new update and the time period in which I suddenly lost traffic.
You can use Google Algorithm Change History for this.
For those who do not know, Panda and Penguin are the most popular algorithmic updates:
Panda – is focused on content quality
Penguin – is focused on anchor text distribution and backlinks
Tip: If Google keeps penalizing your site because of content quality, your best bet is to hire professional writers.
How to Recover from a Penguin Penalty
As you probably assume, you will have to analyze the anchor text distribution on your website to recover from a Penguin penalty.
How do you do this?
Create a free account on Ahrefs and click the "backlinks report" tab. This tab is located on the top of the page and is the spot where you will enter the domain of your site.
Then click the "overview" tab and look for your anchor text distribution on the bottom of this page.
A natural distribution would include targeted keyword variations, naked URLs, brand name keywords, etc. Penguin hits the websites in which anchor text distribution contains only match keywords.
You can use the "backlinks" tab on the left side of this page to identify the source of the anchor text and get a list of referring domains.
I find communicating with other websites when penalized to be the best way to solve this. Once you locate the referring websites, you can contact them to remove the backlink. For those who do not respond to your request, make a list and submit it to Google's disavow tool. I'll teach you how to do this, too.
How to Recover from a Panda Penalty
The Panda penalty looks at issues such as insufficient content, too many ads, duplicate content, poor navigation structure and poor site speed.
Firstly, check your website's speed on Pingdom.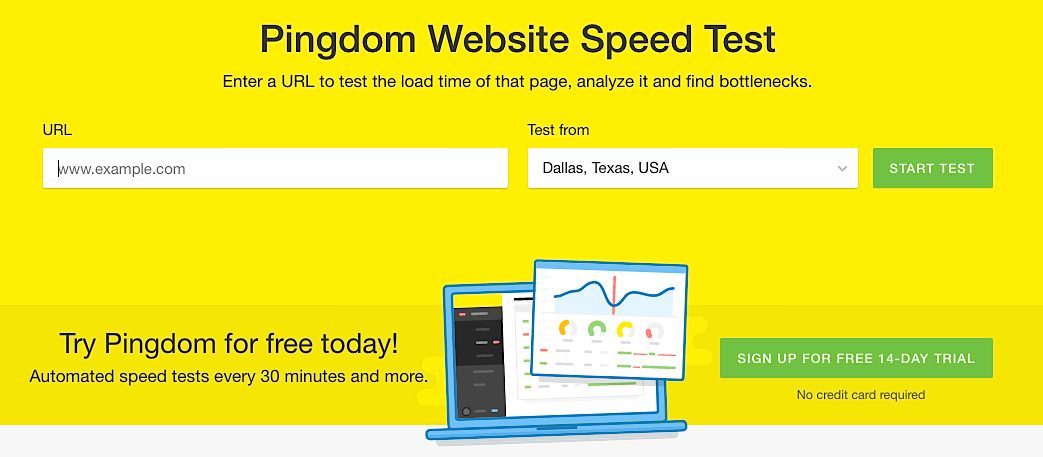 Secondly, look for duplicate or low-quality pages. To do this, log in to Google Webmaster Tools and find "search appearance" and "HTML improvements". Clicking this will help you understand if you have duplicates on the website.
There are two options to choose from once you find such pages. You can either no-follow or delete them.
Related Content: 10 Google Search Console Hacks to Boost SEO
Types of Bad and Low-Quality Backlinks
There are many types of bad backlinks, such as:
Websites that contain duplicate content and are of low quality
Websites that are not related to your niche
Spammers, spammy forum profiles and comments
Site-wide backlinks
Social bookmarking websites and backlinks from directories
Advertorials and any type of sponsored content
Links from gambling websites
Links from adult websites
Hidden text
Cloaking and sneaky redirects
Automatically generated content
Start the Recovery Process
There are several tools you can use to identify bad backlinks, my favorite being Monitor Backlinks.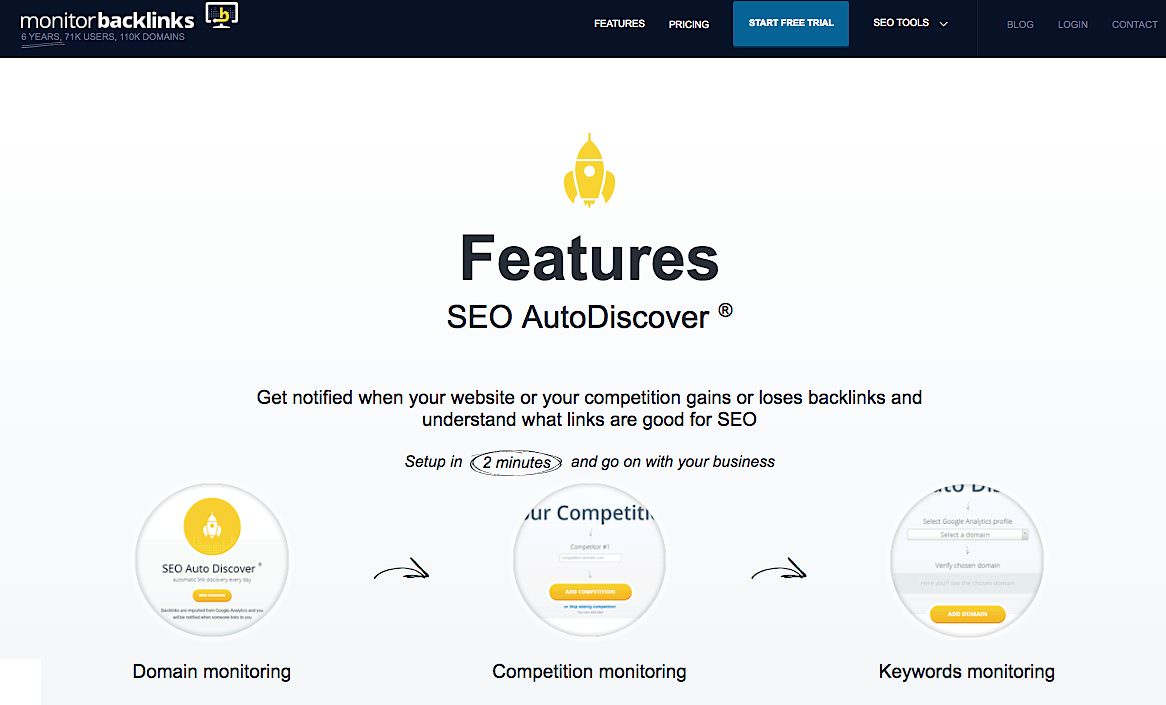 All you need to do here is connect to your Google Analytics account and import the links from Webmaster Tools.
To keep things organized, do this step by step:
Identify
Look at the dofollow backlinks.
The dofollow backlinks are those who pass Page Rank. To check this, use the thumbs up icon on the right side of Monitor Backlinks.
Unfortunately, you would have to verify each of the backlinks manually to identify bad backlinks. Look for ingredients that:
Are not related to your website
Have many external backlinks that come from auto-approved comments on a blog
Have thin content
Take the time to do this right because once you do, you should set a new filter. After all, everyone knows that relevancy is the key.
Remove
Try to remove every link you think is hurting your rankings and causing the penalty. There are four steps to achieving this:
1) Create a request for removal in the form of an e-mail:
Do not use a free e-mail provider. Use your company's e-mail address to prove that you are the owner of the website that requires a link removal.
Never threaten the webmaster. Always be polite.
Personalize the requests and be very specific. You are asking for some help, so make the content easy to understand.
Stop spamming the website owner with e-mails. You should send one request only.
2) Keep track
To do this right, you must keep track of your requests and send them from the website's e-mail address. I use Signals by HubSpot to check who opened my e-mail. But before you do this, I need to teach you how to forward the e-mails to Gmail.
Use the web hosting control panel or your Cpanel to find the "mail" section. Once you find it, click on "Forwarders", then "Add forwarder". Choose your website's e-mail address and the account where you want your e-mails forwarded. If you do this, every e-mail sent to your website's address will be sent to your Gmail account, too.
You can also send e-mails from Gmail by using your company's e-mail address. Go to the Gmail Settings and find "accounts and import". Click on this and then click on "add another e-mail address you own".
This is a great option and it only takes a few minutes. You will get a code via e-mail and once you enter it, you will be able to send e-mails from Gmail by using your website address.
Now that you know this, install the Signals Chrome extension plug-in. You will use this to get the notifications when someone opens the e-mail. My advice is to allow five days to a week for a reply.
Related Content: 18 Free SEO Tools to Improve Your Google Ranking in 2017
Now that you know who's read your e-mail, you will know who to disavow.
3) Look for contact details
Chances are the website you are looking into has an About Us or Contact page. Even if they do not list the owner's name and e-mail address, you can still find their contact details.
For those websites that do not have this information, you can use Whois.com. This is a great tool because all you have to do is type in the website in question, look for "administrative contact email" and you are good to go.
4) Send the e-mails
This is the final step and, of course, the trickiest one. When you have everything set and good to go, all you can do is wait.
There are a few scenarios of what can happen when you send out the e-mails:
The receiver removes your link.
The receiver completely ignore your e-mail or requests money. (Never pay the webmaster!)
Disavow
If someone does not remove the link, all you can do is disavow the backlinks. You've done your job by contacting the webmaster.
To remove the backlinks, you will need to create a report. There is a "settings" button on the right side in the Monitor Backlinks app. Use this button to tag all the links you did not manage to remove.
When you are done, use "filters", then "tags" to see the full list of tagged backlinks. Then select "disavow".
To create the report, click on "with all", and "export (disavow format)". Submit your report to Google Disavow.
The process may take up to four weeks, but after this, you should note a difference in your rankings.
Final Thoughts
So, let's summarize everything to make it clearer.
You have narrowed down the algorithm update that caused the Google penalty. If you found Penguin to be the culprit, start by analyzing the anchor text distribution and your backlink profile. If you were hit by Panda, start looking for site structure problems and duplicate content.
Create your recovery plan based on my guidelines. When this is done, it is time to file a reconsideration request with Google. Of course, Google can still reject your request even if you took the time to do things right, but if you want your website back, you'd better be prepared to be rejected. Don't worry, they will approve it eventually.
Remember, some penalties can also be caused by things that are out of your control, like negative SEO attacks for example. Therefore, once you manage to recover from a Google penalty, you should be very careful and not allow this to happen again.
Avoid link-building strategies that are manipulative because Google can easily detect these.
The recovery process is lengthy, but your safest option is to build a natural backlink profile that can only be done with a proper content strategy. Try writing useful content (hire a professional writer if need be) and keep yourself updated on the best SEO practices.
Finally, do not take action before you determine the cause for your ranking drop. This is not always related to an algorithm update, but your website may be injected with malware or even hacked. Once you establish a correlation between the site drop and a specific algorithm update, you can start planning your action.
The most important thing here is to take your time and be detail-oriented. The discovery of the cause for your website drop is key if you want to do the right thing.