Today I'm going to talk about how you can get a job in marketing.
There are a lot of different disciplines, but I'm going to share some of the stories around what I look for in marketers, how to go about finding a job and also how I got my first job in marketing.
What I Look for When Hiring Marketers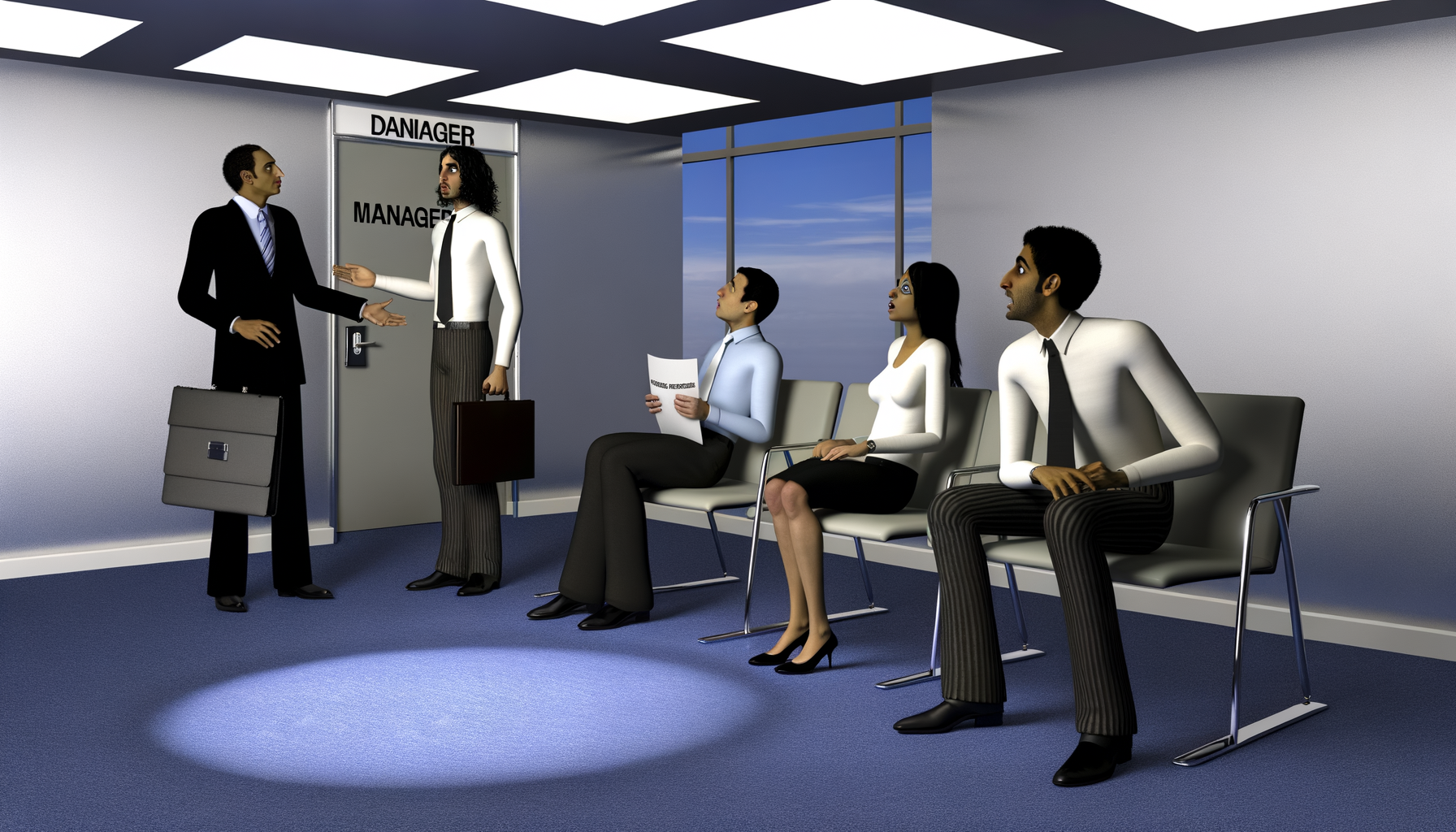 (Source)
When I'm looking to hire marketers and people send me their resumes, I don't immediately read them. Why? Because you can write anything in there, you can sound really smart, someone can help you out, and it just doesn't matter. Resumes don't tell me about about a person's soft skills or hit-the-ground-running potential, they don't tell me if someone's capable of doing something. 
The first thing I do when someone wants to work for me, or work with me, is I get on the phone with them. I ask them what they've done in the space. After they break that down, I'll say something like, "Hey, look at my website." I don't give them advance notice of this, I just ask them on the spot, "What do you think you can help with?" And they'll usually come back with an answer such as, "Oh, I think I can help you grow your traffic or increase your search engine rankings."
Related Content: Forced Hiring: An Amazingly Effective Way To Find The Best Hires
I'll ask them, "What would you change to get more search engine traffic?" And if they can't answer on the spot, I won't hire them. Even if they say on the phone, "Oh, I need a bit more time, I'm not sure. I'd have to look through the website." Well you should've done your homework. And if you need more time, a lot of times, I'll be like, "No, I can hold on the phone, go through it right now." And I want to see what they say. If they come up with really good ideas, I'm intrigued.
Is Your Knowledge Theoretical or Real-Life?
I also look for people who are scrappy and have their own websites. If you don't have your own website, what have you really marketed? If you haven't worked for anyone one else, and you don't have your website, where have you tested? Sure, you may understand theories and concepts, but I don't care about that. I want someone who can actually implement something on my own website.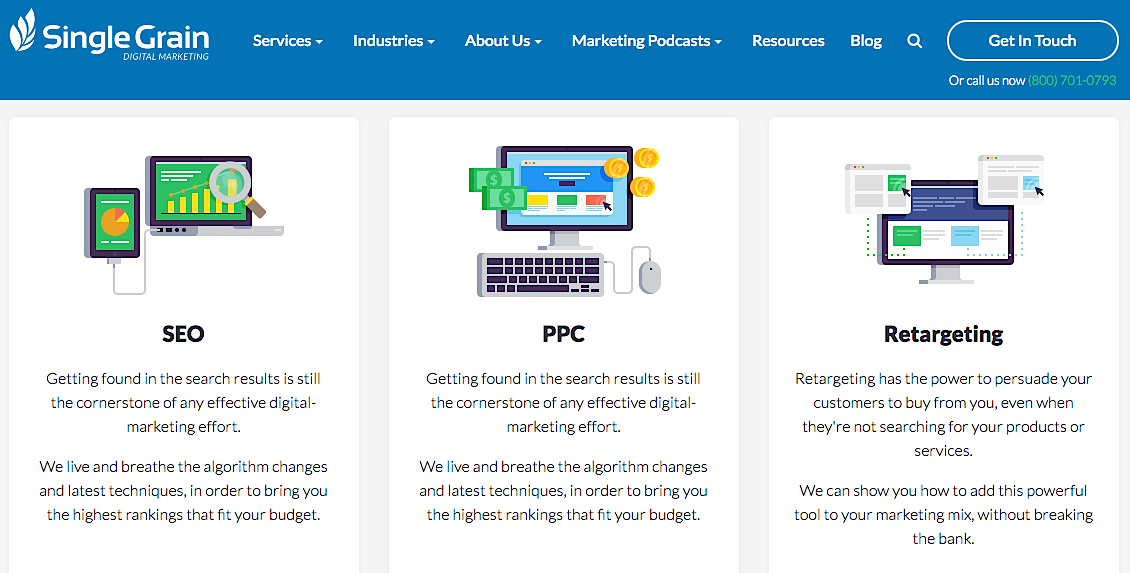 And funny enough, all the marketers that I've hired are the ones who don't even interview first. They e-mail me saying, "Hey, your website is really screwed up and here's why you're not getting as many sales, or conversions, or traffic." And they're breaking it down their e-mail, all the things that are wrong. And anytime someone does that, and there is some validity behind some of their points (because they're not always 100 percent right), I always get on the phone and say, "Wow, I can't believe you said this to me, I love this."
In fact, just the other day, someone sent Neil Patel a 40-page PDF on how he's screwing up his business and not generating as much traffic. Neil tried hiring them on the spot. Turns out the guy had a pregnant wife, and said he wouldn't be free for eight months. So Neil called back eight months later. When the marketer continued to hesitate, citing other client commitments, Neil decided to pay him double. He was that keen on hiring this marketer who had pitched him out of the blue, because that guy really understood Neil's website inside and out.
If you don't know how to do that, create your own website. Practice on your own site. Learn, get better. And then when you pitch for job openings, show them what they're doing wrong.
Key Quality I Look for in Marketers Is Creativity
Recently, we made a hire and this guy wrote an entire Medium post in response to a job posting and said, "Here's what I would do exactly for your site." When you do something like that, you do a 40-page PDF or you write a long-form Medium post, it shows that you're above the crowd, you stand out from everyone else, so of course you're gonna get my attention. You get a guy like Neil putting in his own calendar to follow up with somebody in eight months, that means a lot. It's because that person went above and beyond.
One of the key things that I look for in marketers is how creative they are.
Click To Tweet
The best marketers out there think outside the box. They may not have the most experience and that's okay. But the creative ones usually do the best. Why? Because cost of marketing always goes up. Google AdWords will always get more expensive. Facebook Ads will always get more expensive. So you need people who are really creative and think outside the box.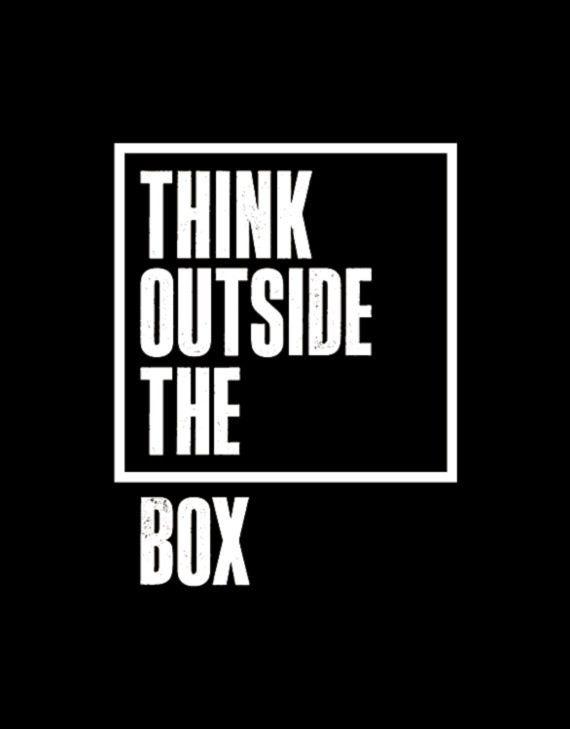 (Source)
For example, a guy offered Neil a job for roughly $6 million dollars a year.
Why? Because when he was talking to him over the phone, they were just trying to hire him as a consultant. He told them that he doesn't do any consulting but he broke down how he would fix their business and expand from a marketing stand point. He was giving them really creative ideas about how they could do things on a shoe string budget without spending millions of dollars. And they were like, "Wow, we love that creativity. We want to work with you."
Learn More: 2017 Digital Marketing Trends You Can't Afford To Ignore
So creativity is the key.
And the way you can shine when you're applying for these jobs is to give a unique angle or perspective on how these businesses could be doing better in marketing. And not just in traditional ways like, "Oh, go spend more on Google Ads, or go spend more on Facebook Ads."
Break down how their copy is terrible and what you would change it to. And show stats and data from other sites around the web. Or talk about new creative channels like Snapchat and how people in their space aren't leveraging it yet, but how it could be a goldmine because it's not competitive yet so it's really cheap.
I Got My First Marketing Job with Zero Experience
The first marketing job that I got, I had zero experience. And this was when I was still working my dead-end data entry job when I was 23, 24 years old. I applied for a job to be an Internet marketing intern and it was a very grueling interview process.
Basically, I went through four or five rounds and finally I was hired. But here's the catch: I was working for free and it was about a 4-5 month program. So I had to layer this on top of my full-time job and really deliver work that was above and beyond what they were expecting.
They had me go through all these assignments before I was even hired to do free work. That's what it's gonna take for the people who don't have any experience.
When you're working for free for somebody, first of all, you're going to have something on your resume to show and you're going to be able to speak to a lot things. Because if you're just reading blog posts, and you're trying to speak during these interviews, you're going to speak a lot of theory and you're not gonna be able to go into depth. 
And when people like Neil start to ask for recommendations on their site, you're not going to have anything to say. 
One of the key things that I ask when I interview people is, "What's the most impressive win in your career thus far?" This is a question that I stole from Elon Musk and it tells a lot. What does that individual think is impressive? And you need to ask yourself, "What's your most impressive win? Why do you consider that impressive, and is it truly impressive at the end of the day?" 
Learn More: 150 Sample Interview Questions for Every Startup
Just a while back, I had an offer for $300,000 with bonuses of $1 million a year. And that's just what happens when you start to stand out. You start writing blog posts. You start learning. You start helping other people. You start doing these things that are above and beyond what the standard or normal person would do, and these things just start to happen.
And in the end you start to reap the rewards. 
This post was adapted from Marketing School, a 10-minute daily podcast in which Neil Patel and Eric Siu teach you real-life marketing strategies and tactics from their own experience to help you find success in any marketing capacity. Listen to the podcast version of this post below: