How to Decrease Your Marketing Budget without Hurting Your Business
One of the most important aspects of running a prosperous business is marketing your products or services. Without publicizing your business's specialties, you won't be able to acquire new customers.
Still, even though marketing your business is paramount, you should be careful that you aren't overspending on marketing costs. If you're devoting a large amount of money to marketing projects that aren't earning you substantial sales, you'll be doing your business a disservice in the long-term.
For many business owners, it can be difficult to find the balance between investing in marketing efforts and being frugal so that they can afford other necessary costs such as rent, inventory and payroll.
Don't fret, though. It is possible to cut down your marketing budget without sacrificing the quality of your marketing initiatives. In this post, we'll provide you with a clear strategy so that you can determine which marketing costs you should cut from your budget, while providing free or low-cost ideas to replace them with.
Let's get started!
1) Start with Easy Cuts
We know that making budget cuts can be challenging. But if you're ready to reduce your marketing spend, start with the projects that aren't producing sales. It might be disappointing to admit that a bright idea didn't perform the way that you had anticipated, but it is better to accept defeat and save your business's money.
Whether this is paid social campaigns that aren't receiving clicks or print ads that aren't generating leads, you should rid yourself of these projects.
Use Google Analytics or any of the platform-specific analytics programs to determine which marketing schemes are low producers so that they can be the first to go. You'll be better off making the easy cut firsts and using this money for other areas of your business, such as inventory, bills and other necessities.
Learn More: 9 Mission-Critical Lead Generation Metrics You Need To Track
2) Focus on Quality Instead of Quantity
You might think that juggling numerous marketing initiatives at once will be profitable for your business, but it actually could be detrimental (especially to your wallet).
You should make room in your budget for quality marketing efforts instead of trying to dump money into multiple average projects. For example, you might see that most of your leads come from online advertising. In this case, you should put more money into this area, instead of allotting money in your budget for ideas that are not generating promising leads.
Invest in marketing efforts that you are confident will benefit your sales, and dispose of areas in your marketing budget that aren't solid. In this case, less can be more!
Learn More: How to Create a Marketing Budget From Scratch
3) Do Your Research
You might not realize it, but you could be spending money on outdated marketing practices, such as cold calling or clickbait social media posts.
Before reducing your marketing budget, take some time to read up on upcoming marketing trends. Websites like the Buffer Blog, HubSpot's Marketing Blog and MarketingProfs will help you learn must-know marketing tips that will allow you to grow your operations. But don't stop there, because the more you read and keep up on the latest news, the more knowledgable you become. Here is a list of 16 Top Marketing Blogs and Publications You Need to Be Following, which includes Kissmetrics, HubSpot, Seth Godin, Moz, and Marketing Land.
You could find that you're missing out on certain technologies that could improve the way you market your business. As a marketer, you want your site or blog, plus social media channels, to be the go-to resource for others in the field (or not in the field), and the only way to do that is to be a step ahead of the masses.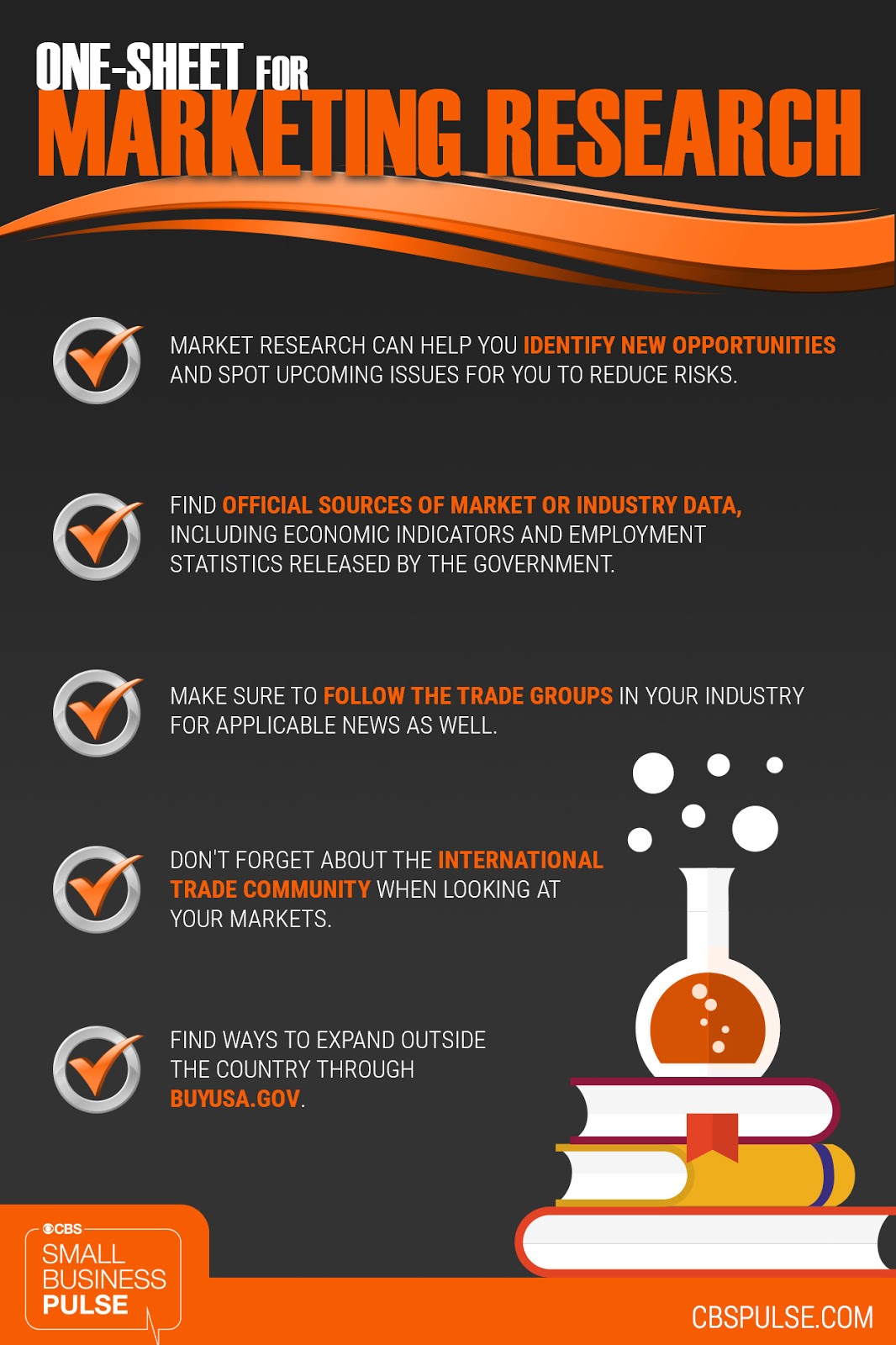 4) Stop Contacting Uninterested Leads
Although it is important to follow up with leads who haven't converted into loyal customers yet, you shouldn't spend too much effort on this group. It is wiser to target potential customers who fit into your ideal buyer persona, as they are much more likely to become a customer.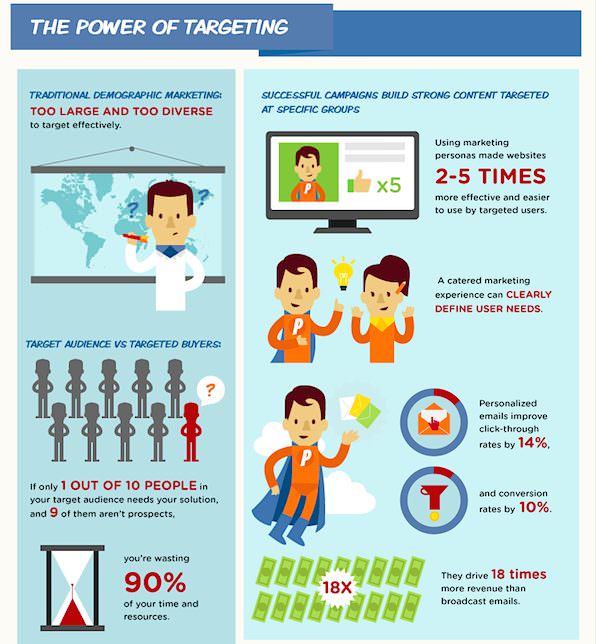 If you contact the same people and they continually don't respond, you're wasting time and money that could be better used. Some businesses eventually find luck with repeatedly contacting unresponsive contacts, but even if you've found success with this in the past, consider reducing your amount of touch points. This could help you eventually turn these leads into loyal customers, without breaking the bank.
Learn More: How to Generate Leads With Free Tools [podcast]
5) Organize Your Marketing Data
When reducing your marketing budget, you should review your data and ensure that everything is factual and up-to-date. This could include updating contact information or getting rid of listings that are not accurate or no longer exist. This will ensure that you do not contact individuals via mail who are no longer at that location or send e-mails to invalid addresses.
Going forward, you should make data organization a top priority. Without putting emphasis on the accuracy of your data, you could be wasting more money than you realize on fruitless marketing efforts.
6) Create Reusable Content
Make the most out of your existing marketing materials! You can do this by creating versatile content that you can reuse for long periods or for various projects.
For instance, you could write product descriptions that you can add to your website, e-commerce store, in-store flyers and social media posts. You could write copy for an ad and then expand it into a blog post, infographic and explainer video.
Simply repurposing content can help you save money that you'd be spending to write and design other print or online content.
Of course, you'll still have to create unique content for holidays and other special promotions, but for your general pricing and options, you should have clear marketing documents that you can recycle. This will not only save you money in your marketing budget, but it will also save you significant time that you can spend on other tasks.
Learn More: 9 Ways to Repurpose Your Old Blog Content
7) Use Social Media's Free Features
While there are many paid social options, if you're looking to decrease your budget, make the most of social media platforms' free features.
Scheduling compelling social posts is a free, easy way to market your business, especially if done strategically. You can share updates about your business on platforms such as Twitter, Facebook, LinkedIn and Instagram without opting for paid advertising on these sites. In addition, you can use relevant hashtags to increase your reach – also free of charge!
It doesn't have to be an all-or-nothing approach, either. Consider limiting your sponsored posts to a few dollars a day and/or a few times a month, and posting organic content on the remaining days. You'll still be able to target potential customers, without having to only focus your efforts (or wallet) on sponsored posts or ads.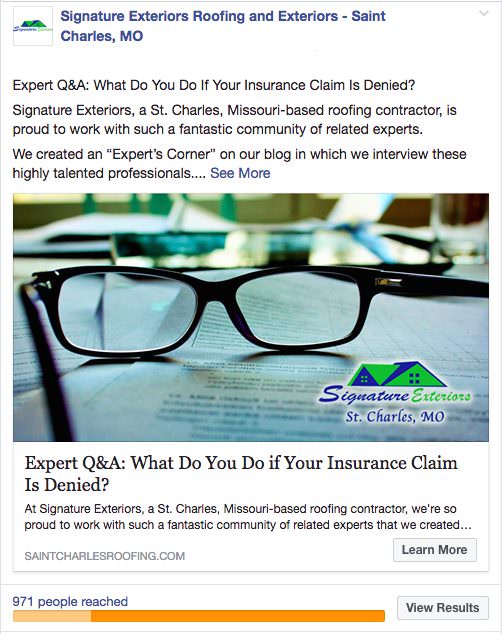 8) Don't Pay for Projects that You Can Do Yourself
A good way to cut your marketing budget, without getting rid of profitable marketing ideas, is to forgo paying outside agencies.
For instance, perhaps you work with a search engine optimization company that is responsible for optimizing your website to meet SEO best practices. If you or someone on your staff is familiar with SEO, start handling this area independently. This could provide a unique opportunity to promote one of your current employees.
You can also hire a marketing or SEO intern. Remember, once you start generating a lot of revenue, you can always return to an outside agency or other paid help.
Although this option is not always possible (if you're not artistic, don't fire your graphic designer!), you can almost always take on some marketing matters yourself to reduce your budget. There are plenty of free blogs to learn SEO, marketing, etc.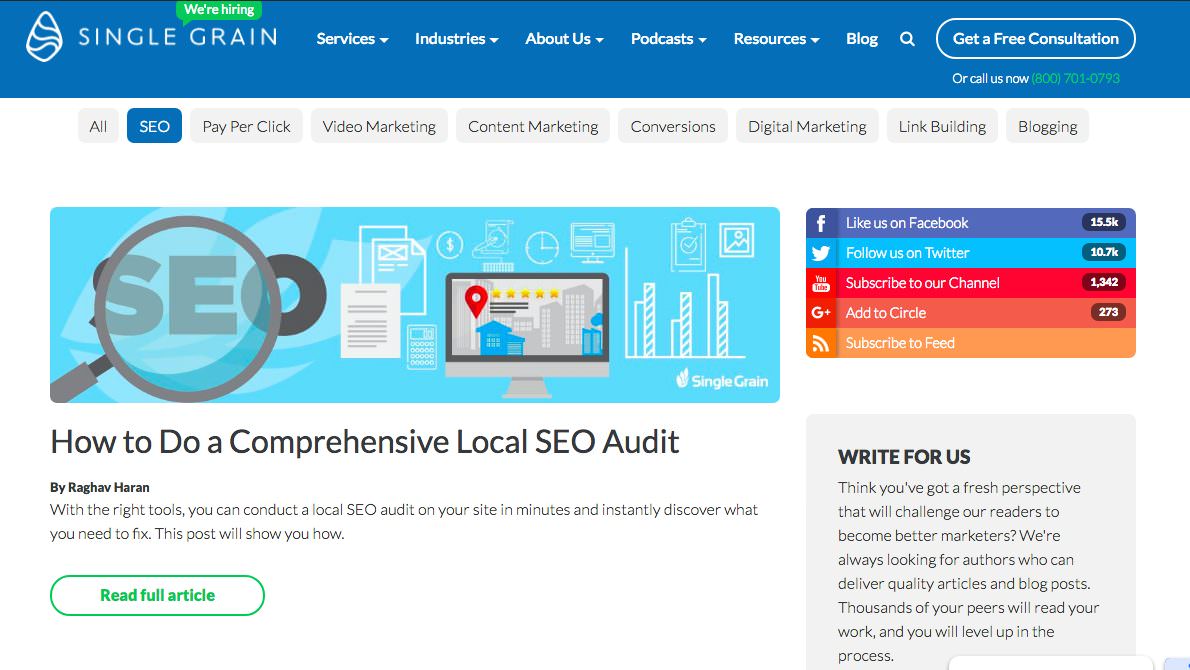 9) Rely on Free Publicity
Decreasing paid marketing projects can be challenging, but many business owners overlook the power of free publicity. You can contact local journalists, public relations companies, and free press release websites to cover stories about your business or to submit your press release for quality SEO and website traffic opportunities.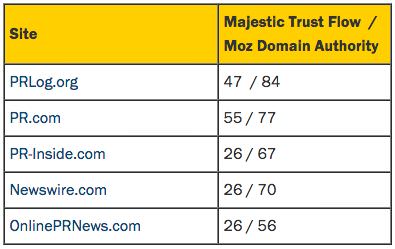 Perhaps you're holding a charitable event or are unveiling a new product. If you pitch this story to a news source, you'll get coverage of your business without spending a dime. This approach is not too time consuming and will give you the opportunity to get free business promotion.
10) Encourage Word-of-Mouth Referrals
If you're cutting down your marketing budget, you need to find free options to replace the projects that you've been paying for, such as word-of-mouth referrals. You can do this by forming strong relationships with your customers. This should always be a priority, as your small business cannot survive without loyal customers who believe in your mission.
There are many simple ways that you can get to know your customers and solicit their recommendations, such as creating a loyalty program or offering discounts for referrals. You could also hold a contest or giveaway with a cool prize on your Facebook page in which participants must get the most amount of likes on their post submission to win. Be sure to announce the winner with a lot of bells and whistles on your page and tag them, too, to ensure broader reach.
If customers are passionate about your products and your band, they'll be willing to recommend you to their friends and become your unofficial brand ambassadors!
In addition to relying on word-of-mouth referrals from your valued customers, you should consider joining related networking groups, like the Business Network International, or get involved with your local chamber of commerce.
These organizations will benefit your business in a myriad of ways. The people that you meet at networking events might be able to recommend potential customers. At chamber of commerce events, you can get to know fellow business owners, with whom you could do business or even co-market.
11) Blog Regularly
If you don't already have a blog for your business, start one. You'll be able to provide your readers with insights about your business's industry, your products and other related topics. If you do have a blog, make sure you're posting regularly and sharing it to your social channels.
Blogging is a win-win situation: you'll be marketing your business and providing your customers with free, helpful content. If you're just starting out, write one blog per week. Once you get into a consistent schedule, you can also write guest posts for related blogs. This will allow you to provide valuable information to an extended audience and get backlinks to your site.
Learn More: 10 Ways to Generate Topics and Write High-Ranking Blog Posts
Next Steps
Making budget cuts is never easy. The prospect of cutting a marketing initiative and having it negatively affect the success of your business can be intimidating. Hopefully, with this guide, you've been able to brainstorm ways that you can decrease your marketing spend without hurting your business's growth.
It is important to remember that your business's needs will fluctuate over time. Your current marketing budget does not have to be permanent; if you get rid of an initiative, you can always reintroduce it into your budget down the line. Whichever cuts you decide to take, make sure that you're investing wisely in your business's marketing!