If you're looking to improve your website's search engine rankings and drive more organic traffic, hiring an SEO freelancer can be an cost-effective alternative to hiring a full-time role.
However, finding the right freelancer for your specific SEO needs can be challenging. You don't have time to hire a one-trick pony; you need someone who can hold their own and drive results.
In this blog post, we will share valuable insights on how to hire the best SEO freelancer for your business. We'll cover essential tips for evaluating freelancers, where to find them, and what to look for in their work and references.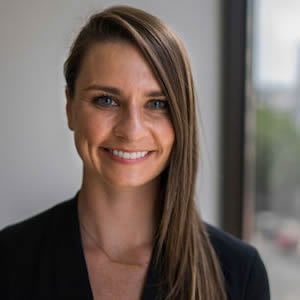 Jacqueline Foster
Demand Generation Marketing, Lever.co
We can count on them to bring new ideas to the table consistently
7 Tips to Hire the Best SEO Freelancer
Don't just go to Fiverr and hire the first – or the cheapest – SEO freelancer you come across. Instead, take a moment to read through these seven tips so you know where to find quality talent and how to go about evaluating them.
1) Evaluate SEO Freelancers
When it comes to hiring an SEO freelancer, taking a strategic approach can significantly impact the quality of your choice.
Relying on generic job descriptions may lead to hiring someone who performs generic work.
Instead, consider using a "role scorecard," a hiring framework inspired by Geoff Smart's book Who. His hiring methods relies on 4 essential steps:
Scorecard: The document that describes exactly what you want a person to accomplish in a role.
Source: Systematic sourcing before you have slots to fill ensures that you will have high-quality candidates waiting for you when you actually need them.
Select: Rely on a series of structured interviews that will allow you to gather all the relevant information.
Sell: Once the right players are identified, they must be persuaded to join the company.
The scorecard itself consists of three parts:
The job's mission: A summary of the job's core purpose in plain language. You know you have a good mission when no one asks for further clarification. Putting it in writing helps avoid hiring the "all-around athlete".
The outcomes: Set out the outcomes high enough (but still within reason) that you'll scare off all the B and C players even as you pull in the kind of A players who enjoy exciting challenges.
The required competencies: How is the new hire expected to operate to fulfill his or her job? Cultural misfits affect the bottom line so it's vital to make it clear what it means to be a good "fit".
This scorecard allows you to identify specific outcomes you want the freelancer to achieve for your business. Take some time to brainstorm and determine your top three desired results from the freelancer's work. These outcomes should align with your business goals and target areas for improvement.
For instance, you might focus on increasing domain authority, boosting organic traffic to a specific landing page, or generating a higher number of leads.
If you specify your expectations of what you're looking for in a freelancer, you'll have a better time measuring the candidate's track record and how their potential to repeat their successes will aid the role you're hiring for.
This approach will help you assess whether their skills and expertise align with your business needs, so that you can be confident that you make an informed hiring decision.
2) Find SEO Freelancers
Finding reputable SEO freelancers requires exploring various avenues to make sure you're connecting with qualified professionals.
You can search free job posting sites like Marketing School's free job board to help you find potential SEO freelancers: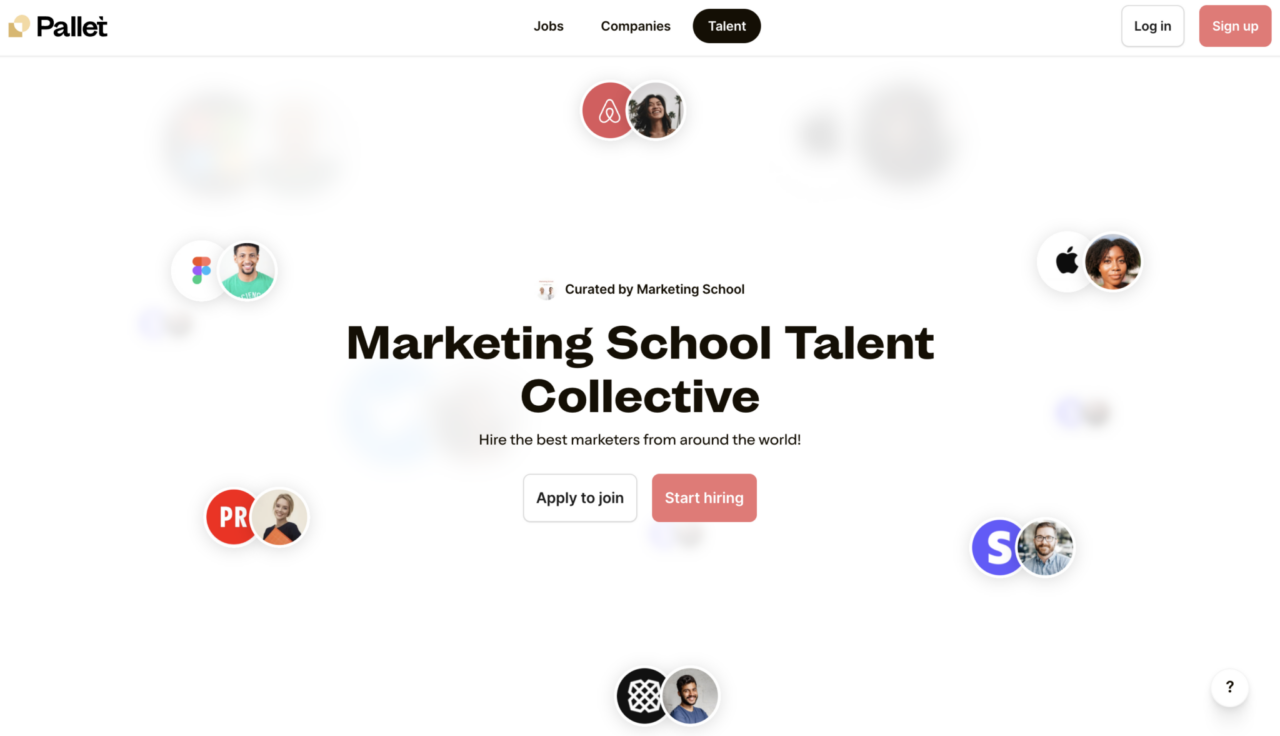 Posting your job requirements on such platforms expands your reach and increases the chances of connecting with freelancers who align with your needs.
On top of that, Upwork, one of the largest global freelancing platforms, is a great starting ground for finding freelance talent across a variety of industries, including SEO. The great thing about Upwork is the depth of its review system, which includes feedback from previous clients, overall rating, and a job success score: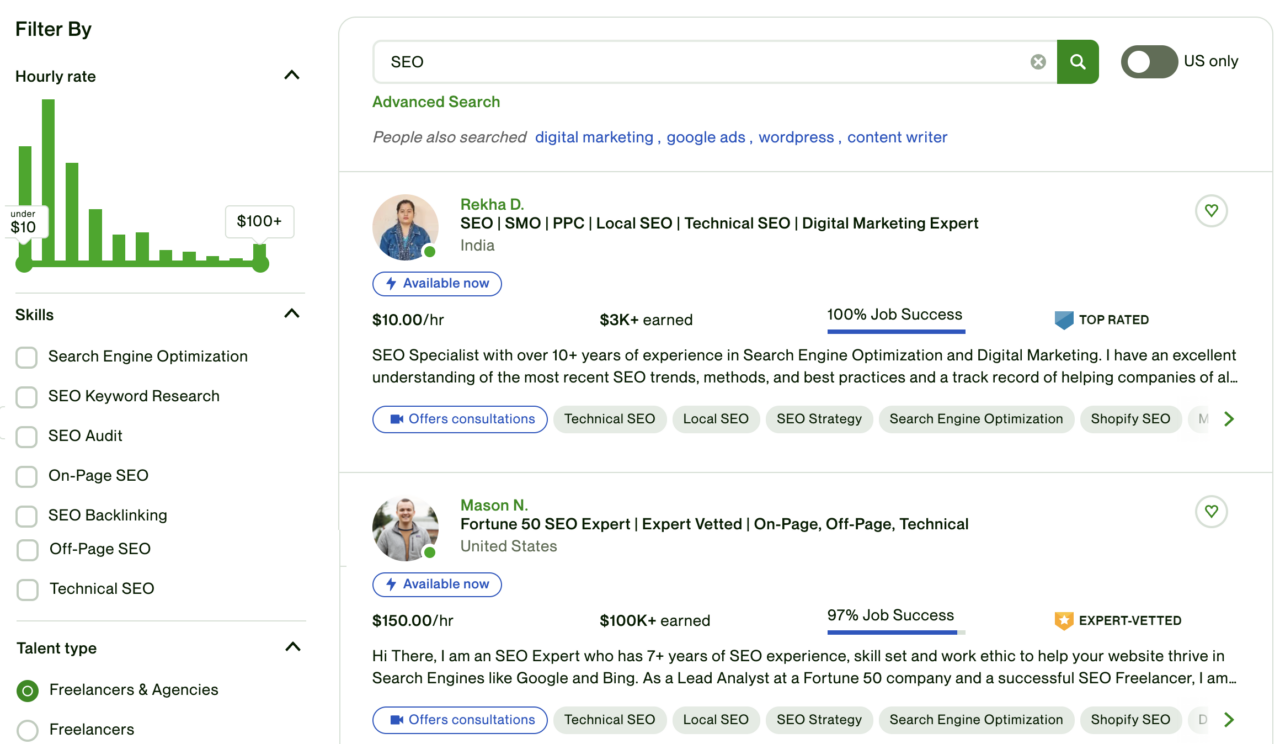 LinkedIn can be a great place to find reputable SEO freelancers. By looking for SEO specialists in the search bar, you can find individuals who have listed SEO as one of their skills. You can check their professional experience, recommendations, and network. A well-rounded LinkedIn profile can be a sign of a reputable professional.
Mayple is a freelance website for tons of marketing freelancers, including search engine optimization experts, and boutique agencies. All freelancers are vetted based on proven results. By only featuring top talent, they have earned an overall 4.6-star rating for their service.
Remember, finding the right freelancer involves a mix of research, networking, and evaluating candidates. Don't rush the process, as hiring the perfect fit can significantly impact the success of your SEO efforts.
3) Verify Results and References
The most critical step in hiring an SEO freelancer is to verify their claimed results and references. While many freelancers may showcase websites and rankings as proof of their work, it's essential to dig deeper and ensure that they genuinely produced those exact results.
Once you identify promising candidates, ask them to provide examples of their work and the associated outcomes. Pay close attention to projects that are relevant to your industry or niche, as this demonstrates their ability to handle projects similar to yours. You can verify their work in a few ways:
Check SERP Rankings: If they claim to have improved rankings for specific keywords, you can check this by looking at the SERPs for those keywords or using a tool like Ahrefs.
Website Audit: Conduct a simple SEO audit on the sites they have worked on. Check for basic on-page SEO practices, site speed, mobile optimization, etc.
Verify Backlinks: If they've done link-building campaigns, you can use tools like Ahrefs or Moz to verify the backlinks they claim to have created.
Google Analytics and Google Search Console: If possible, ask to see analytics data. This will show you actual traffic data and rankings.
However, numbers and metrics alone aren't enough. To get a complete picture of a freelancer's capabilities, you must reach out to the website owners or businesses they have helped. Speaking with these references will allow you to gain insights into the freelancer's communication skills, work ethic, and ability to deliver results.
Remember, if the freelancer is legitimate and confident in their work, they should have no issue with you validating their results. Be wary of any freelancer who hesitates to provide references or attempts to control the contacts you can speak with, as these could be warning signs. And, conversely, be wary of overconfident guarantees, as no one can guarantee a #1 ranking overnight.
4) Be Patient and Give Time to See the Results
SEO is not like paid search ads. It's not a quick fix, but rather a long-term strategy that requires patience and dedication.
It's common for companies, especially small- and medium-sized businesses, to expect immediate results from their SEO freelancers. However, this mindset can lead to disappointment and impede progress.
Search engine optimization involves a series of on-page and off-page activities, as well as content creation and link building, among other tactics. These strategies take time to implement and yield results: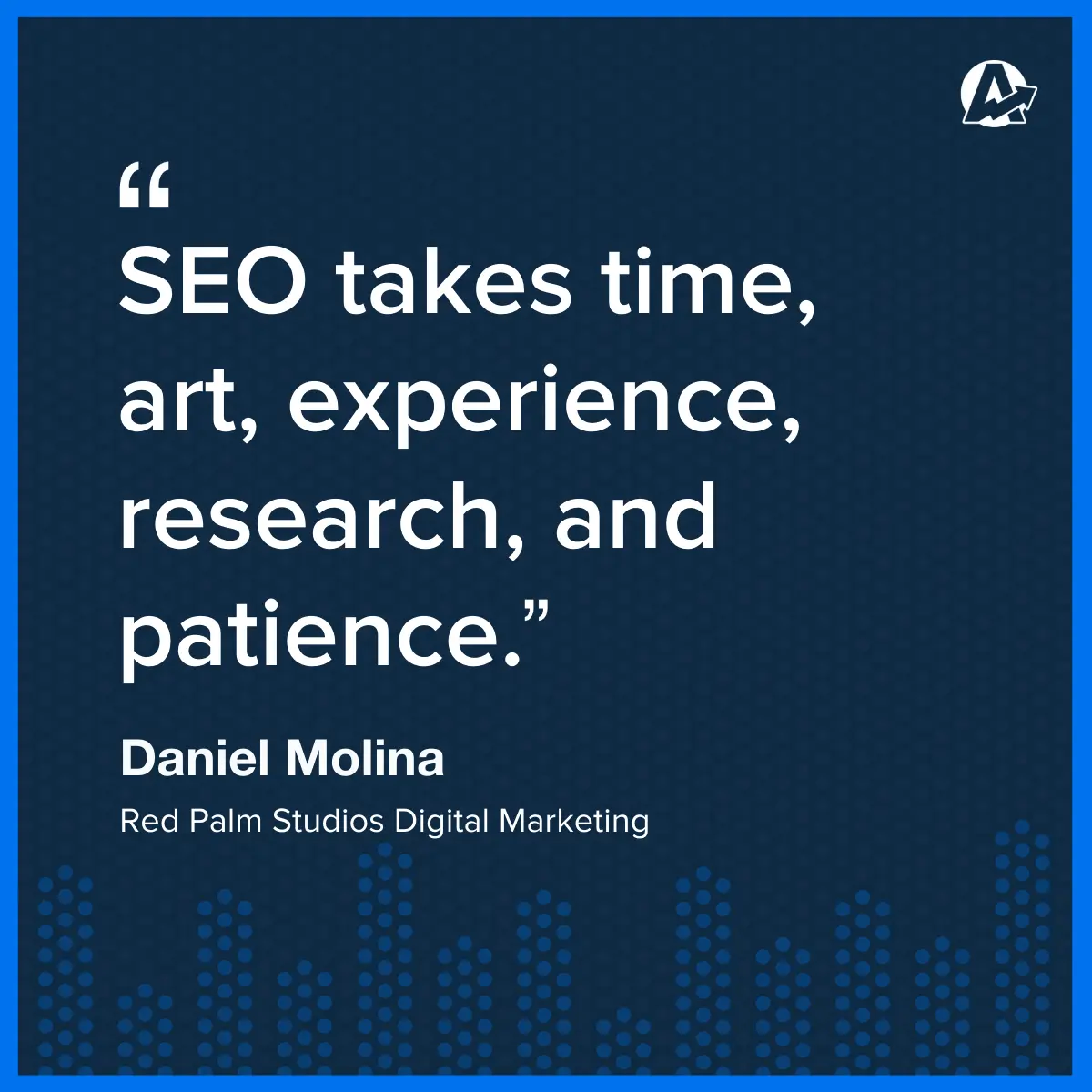 Expecting quick wins can create unrealistic expectations and put unnecessary pressure on the freelancer.
Instead, give your SEO freelancer the time they need to execute their strategies and measure their impact. Discuss realistic timelines and milestones, but also understand that SEO is an ongoing process that requires consistent effort and evaluation.
5) Set Clear Expectations
Clear communication is crucial when working with any freelancer. Before hiring an SEO specialist, outline your expectations explicitly. Share your business goals, target outcomes, and the results you hope to achieve. If you are transparent and straightforward, you can create a strong foundation for a successful working relationship.
Setting specific objectives and SEO goals will allow you and the freelancer to stay on track and measure progress effectively: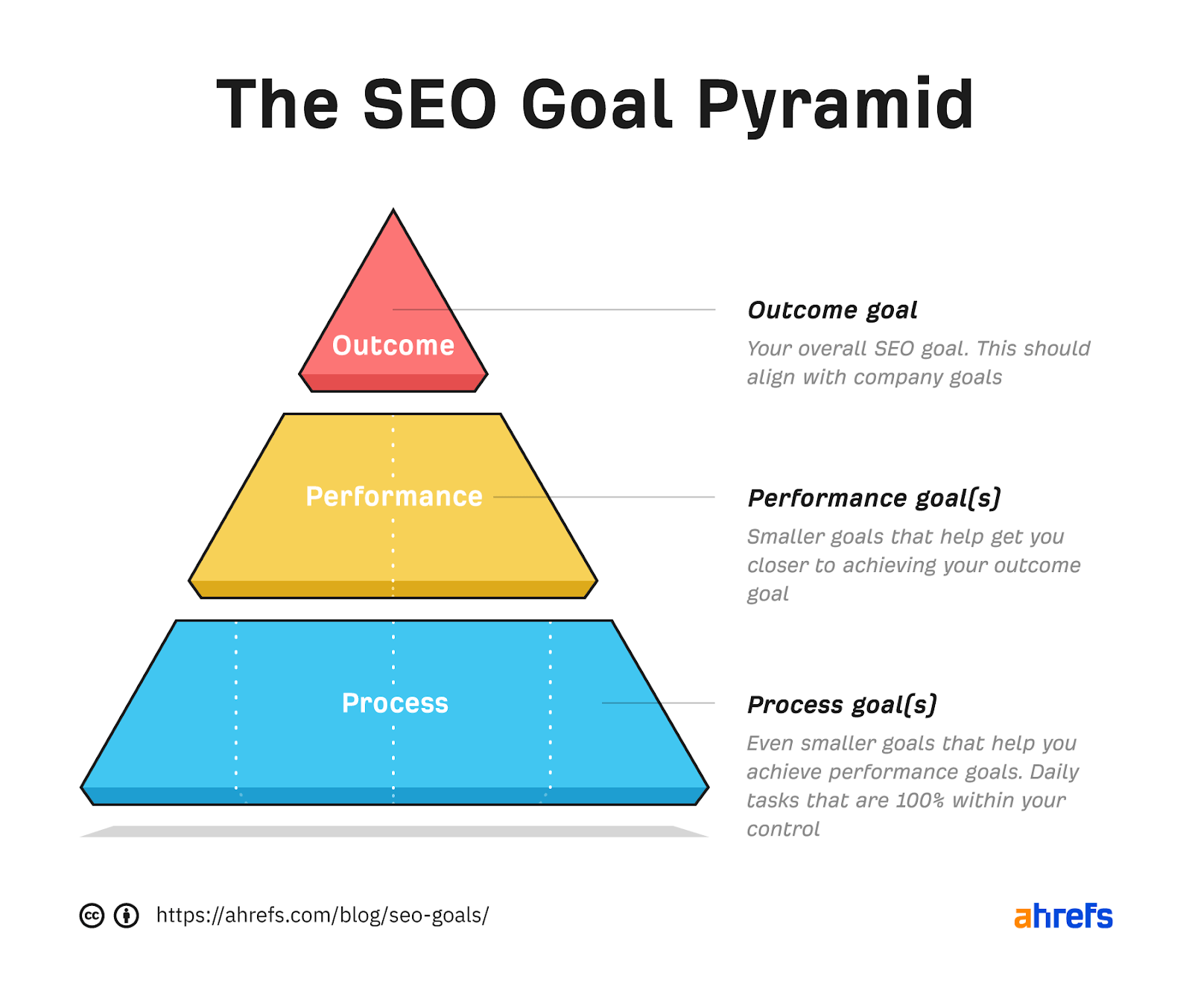 For example, if you expect a specific increase in organic traffic or lead generation within a certain timeframe, communicate this clearly from the beginning. Give your SEO professional actual numbers and dates you want to see.
Clarifying expectations prevents misunderstandings and sets the stage for a productive collaboration. Both you and the freelancer should have a shared understanding of the goals, and regular communication will help keep everyone on the same page.
6) Prioritize Revenue over Traffic
When evaluating the performance of an SEO freelancer, it's essential to focus on the revenue generated rather than solely relying on traffic numbers. Increased traffic is undoubtedly beneficial, but if it doesn't translate into more conversions and sales, it may not be providing significant value to your business.
During the hiring process, inquire about how the freelancer's past efforts impacted the bottom line of the businesses they worked with. What SEO strategies did they come up with and implement?
A skilled SEO specialist should be able to demonstrate how their strategies positively impacted revenue and return on investment (ROI).
For instance, ask about the increase in lead generation, conversion rates or the overall revenue growth achieved through their strategies. An SEO specialist who understands the importance of ROI and revenue generation will be a valuable asset to your business.
7) Ask the "Elon Musk Question"
During the interview process, consider asking the "Elon Musk Question" to gain further insight into the freelancer's expertise and mindset: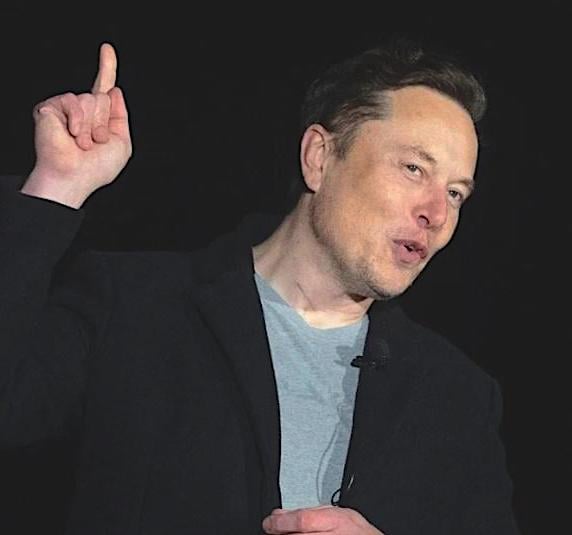 The one question Musk asks all candidates during the hiring interview is:
"Tell me about some of the most difficult problems you worked on and how you solved them."
Why? Because: "The people who really solved the problem know exactly how they solved it. They know and can describe the little details." 
For example, if you are hiring an SEO director, you might ask about a significant improvement in search rankings or a successful SEO campaign they led. Their response to this question will reveal their problem-solving abilities, creativity and experience in driving impactful results.
Moreover, asking this question will help you understand how the freelancer perceives success and whether their achievements align with your business's goals and expectations.
Last Words on How to Hire a Good SEO Freelancer
Hiring the right SEO freelancer is a crucial investment in your business's online success. But it can be unfruitful if you don't exercise the proper precautions ahead of time before engaging in an arrangement with the freelancer.
You owe it to yourself and your business to do your due diligence when vetting candidates for any role, especially something as lengthy and involved as SEO.
Don't forget to be clear with your expectations and patient with the process. With the right freelancer by your side, your website's search engine rankings and organic traffic are sure to soar. Happy hiring!
Repurposed from our Marketing School podcast.