Many of us are rejoicing in the fact that inflation keeps cooling. We're experiencing the biggest slowdown in inflation since 2021, and it gives many a reason to believe there's light at the end of the tunnel.
However, despite inflation rates steadying, interest rates are rising.
The belief is that they are still on the rise in correspondence with the delayed effect of all of the rapid inflation we've seen over the past couple of years.  So, what's the rundown for marketing in this topsy-turvy economy?
In this post, we'll explore the psychology that stems from an unsteady economy and how it impacts businesses and their marketing strategies.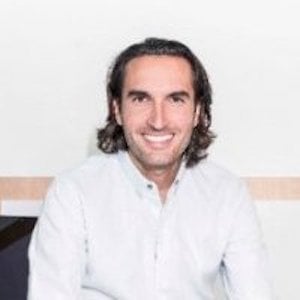 Yaniv Masjedi
CMO, Nextiva
Their expertise has helped Nextiva grow its brand and overall business
The Economy Is Picking Up Steam Again
Firstly, let's get the numbers straight. As of August 2023, inflation rates had simmered down to around 3.67%:

A respectable drop, indeed, especially when you consider that it's the lowest since 2021.
On the flip side, the benchmark borrowing rate, often referred to as the Fed funds rate, has been hovering around 5.5%.
So, the Fed's strategy seems to be working, nudging inflation down a peg or two. The Gross Domestic Product (GDP), a trusty barometer of economic health, also showed promise, increasing at an annual rate of 2.1% in the second quarter of 2023.
After a dip in 2022, it seems like the economy is picking up steam again.
The Ripple Effect: How Economic Factors Impact Marketing
You might be asking why any of this matters when it comes to ad campaigns and marketing strategies.
Inflation and interest rates may seem like economic jargon best left to Wall Street, but these factors resonate throughout the entire economy — right down to marketing budgets and sales cycles.
Many marketers are likely to continue being cautious when it comes to advertising. Sales cycles are getting longer for B2B relationships, spanning nearly 6-9 months in some cases.
It's not that clients are saying "no" to new deals and contract renewals but, rather, they're tip-toeing and waiting to see how the economy fares. Can you blame them? It's a smart and understandable approach when people are unsure whether a recession will actually hit us.
You see, marketers can be like sailors navigating choppy waters. While easing inflation offers a favorable wind, the rising interest rates add waves to the process.
Companies and individual marketers are sailing cautiously, trying not to capsize while also moving forward. And the numbers show they are right to do so — both Google and Facebook reported strong earnings recently, indicating a resurgence in advertising sentiment.
The cautious optimism seems to be paying off.
Where Competition Meets Opportunity
If the trends continue, expect the marketing sphere to get more competitive. But competition isn't a bad thing in this case. It keeps you on your toes, forces innovation and often leads to better strategies down the road.
So, as marketers, what should we do? Throw in the towel? Of course not.
If your current marketing strategies yield a positive ROI, this is not the time to hit the brakes. Instead, double down on what's working.
Periods of (near) recession are not for innovation. Instead, hold steady with what predictably works.
On the other hand, if you find your current tactics aren't as fruitful as they used to be, don't be afraid to pivot. As interest rates rise, the cost of borrowing also increases, potentially impacting your budget. So keeping a keen eye on ROI is more critical than ever.
Many companies rely on borrowed capital to fuel their marketing campaigns. When interest rates rise, the cost of this borrowed capital goes up, leading to an increased cost per acquisition (CPA).
Say, for instance, you've been running a paid advertising campaign on Google Ads. The cost of leads from those ads, your CPA, is prone to rising since it will take more time and effort before your audience is ready to make a decision about your brand's offer. The result? You'll need to generate more revenue per customer to achieve the same ROI as before.
When the cost of borrowing goes up, companies tend to become more conservative with their budgets.
Marketing often bears the brunt of this conservatism. So, while you're wrestling with higher costs, you might also be dealing with a slimmer budget. Ouch, right? This calls for a pivot in your marketing strategy, focusing on the most qualified prospects who are most likely to engage with your brand and ultimately purchase your offer.
Navigating Marketing Amid Economic Changes
Even though inflation keeps cooling and rates are rising, the marketing landscape continues to be as dynamic as ever.
You can't control the economy, but you can control how you react to it. Keep your finger on the pulse, stay adaptable and keep grinding.
A smart marketer knows that strategies should be fluid, adapting to the ebb and flow of economic trends. After all, the journey is all about setting the right course, adjusting the sails, and moving forward, even when the waters are turbulent.
For more insights and lessons about marketing, check out our Marketing School podcast on YouTube.