Are there domains that you once ambitiously launched but that are now just sitting online, gathering virtual dust? What are you supposed to do with these websites you no longer use?
Reroute or Sell Old Sites
If I no longer use a website and I don't care for it, I try to sell it by manually hitting up people in the space and seeing if they're interested. If I can't sell it myself, I go to sites like Flippa, Empire Flippers or FEInternational and try to sell it there.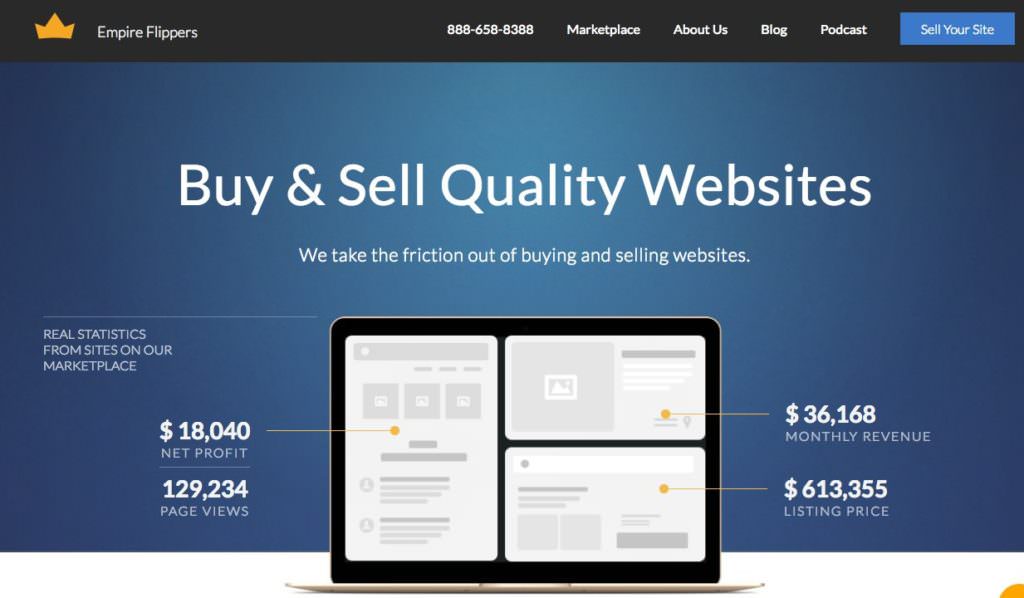 If that doesn't work, I 301 redirect the site to someone else in the space and try to charge them a monthly fee for it. I know that sounds crazy but they actually pay it. I might also rent the website. I take the site, keep the rankings, and I put someone else's business information on there and I charge them a monthly fee. It's like renting out a house. The model works out really well.
Let me give you an example. I have a gun blog. Recently, we just purchased another gun blog and literally redirected all the traffic to us and our traffic has increased by 25-30%. It's well worth it. It's just a matter of finding the right sites and getting it done.
Learn More: How Website Brokers FE International Sold $60M Worth of Online Businesses Very Quickly [podcast]
How to 301 Redirect
If I'm 301 redirecting to another one of my properties, I make sure that I take all the internal pages and add them to the new site that I'm 301-ing to. I 301 redirect each and every single URL. If you're not technical, you can go to UpWork and find someone who can do the 301 redirects properly.
You should monitor what's going on and make sure the correct URLs are redirecting. You want to make sure that at least the top 25 pages that drive the most traffic are redirecting correctly or else you're going to lose out.
A crucial tip is to make sure you renew your domain name for a very long time when you do a 301 redirect. Most people will do the redirect but forget to keep renewing the domain name and one day wonder what happened to the site. Well, someone else just took it up and they got all your links, too.
Can Your Site Be Salvaged?
If you invested time, money and energy into a site that you're no longer doing anything with, why aren't you getting the most out of it that you possibly can?
If it's not making enough money, Google all the other competitors in your space and see what they're doing. Do you think they're making more money? Is there a conference that you can go to and network at?
Your competition will usually share their numbers at a conference, so why not figure out what they're doing? If they're making ten times more money than you, I bet you won't give up on your site. You probably want to fix it.
If you get the same amount of traffic as someone else, why aren't you making the same amount of money as them? Or if they're making ten times more than you, why not sell your domain for 5x more than what you're making and they'll make the difference on the spread, right? It's arbitrage.
Also, if you have a premium domain name, it's worth money. Even if your site doesn't make any money, you can make a lot of cash by just holding on to that domain. Think of it as real estate. Property in New York City or London, especially right by the park, is always going to be worth a lot of money. If you have a really premium domain name, hold on to it.
To Sell or Not to Sell…
Ultimately, you have to assess your situation wisely. If you don't think there's any potential in the business, that's fine. Dump it or sell it. But if you can fix it, do it!
If you have a domain that's penalized by Google, go look at the MozCast to see what algorithm updates happened during which dates, cross reference that with your Google analytics and see when your traffic went down. If it's fixable, then great, fix it. If you think the domain's a dead and you can't do anything with it, then dump it.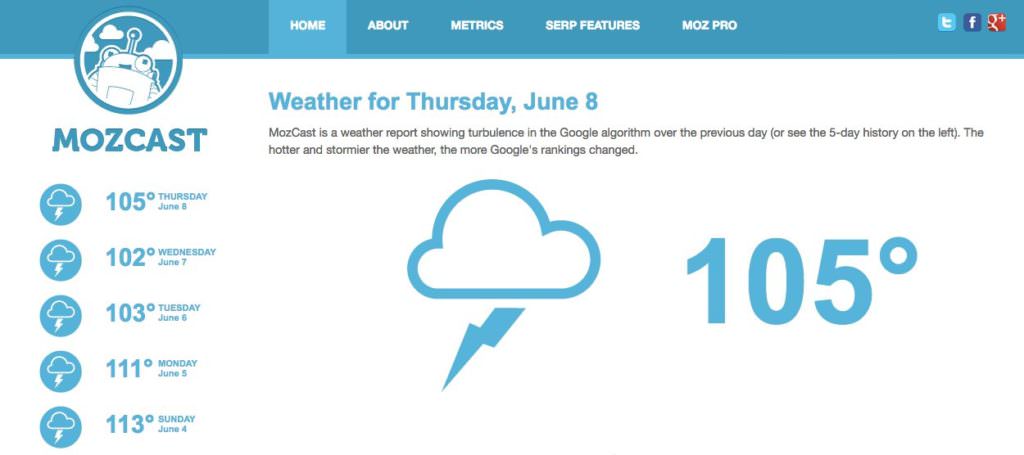 There's no point in selling it to someone because you're selling them a bad domain name. That would be pretty screwed up. And in that case, you should just move on and do something else.
In most cases, however, when I see webmasters or website owners who aren't working on their sites, it's because they're just lazy and don't want to spend the time. If you don't have the time but the market has a lot of potential, go partner up with someone.
Find someone who's scrappy or hungry, someone who wants to learn and tell them, "Hey, I'll give you 30% or 50% of anything on the upside." So, if you're making $2,000 per month, you could say, "Anything above $2,000 a month, I'll split with you 50/50." You never know—maybe they'll do something with it and generate a popular site.
This post was adapted from Marketing School, a 10-minute daily podcast in which Neil Patel and Eric Siu teach you real-life marketing strategies and tactics from their own experience to help you find success in any marketing capacity. Listen to the podcast version of this post below: