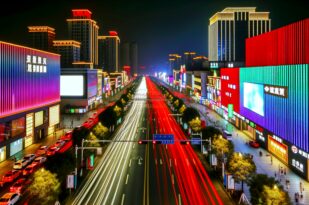 While a growing number of brands are embracing the cost-effectiveness of content marketing, it's important to remember that even the most affordable marketing strategies require some financial investment. If you're struggling to get the content you created seen by your target audience, you may want to consider utilizing paid traffic to improve the effectiveness of your content marketing campaigns.
Paid content is becoming more popular than ever as brands try to boost their ROI and compete in an increasingly-crowded digital space. According to a 2013 study from Socialbakers, 77% of Facebook Pages were promoted with paid traffic. With such widespread adoption taking place, it's worth considering whether or not paid promotion should play a role in your campaigns as well.
Beyond Facebook ads (including both Promoted Posts and retargeting ads built with the company's FBX platform), there are a number of paid traffic sources you should be aware of, including Google Adwords, Outbrain, Zemanta and BuySellAds, among others. Get to know all of these different platforms so that you're able to leverage the ones that will best support your content campaigns.
Benefits of Driving Paid Traffic to Your Content
Let's face it – while content marketing remains one of the most effective ways to generate exposure for your brand, it's also becoming more difficult. Consider that an average of four million blog posts are published online each day. If blog posts represent the bulk of your content strategy, you'll need to do more to get them seen than just press the "Publish" button – and that's where using paid traffic sources to improve your ROI comes in.
Here are a few of the benefits you'll enjoy from paid traffic sources:
Get Seen in a More CROwded Space
According to a study by Ion Interactive CTO Scott Brinker, competition in the digital marketing industry increased nearly 900% between 2011 and 2013. That's huge!
As a growing number of content marketing agencies and in-house content marketing campaigns compete for attention, the digital content sphere is becoming increasingly congested. This means that brands need to be more strategic to stand out. Paid traffic can be the answer to improving visibility for their content – especially in highly competitive niches.
Earn Highly Targeted Viewers
That said, the sheer volume of traffic you drive to your content isn't as important as its relevancy. To see the difference, ask yourself if you'd rather receive 100,000 page views from visitors who will only convert at a rate of 0.01%, or 1,000 visits from prospects who convert at a rate of 10%? Clearly, you'd want the latter scenario, as it represents a ten-fold increase in conversions – and pay-per-click (PPC) traffic can help you do it.
Instead of relying on broad promotions or on the "come one, come all" nature of organic search traffic, paid traffic campaigns can be set up to drive extremely targeted traffic to your website and content pieces. In fact, a 2013 study from MarketLive shows that conversion rates from paid search traffic are 35% higher than organic search traffic on average, due simply to the fact that the traffic is more targeted.
Here's how this important targeting occurs:
Unlike free content marketing platforms, paid traffic sources provide more control over ad copy, banner designs and other elements, which can shape visitor expectations and send the most relevant visitors to your site.
Google Adwords, Facebook and most other PPC sources allow you to target visitors by a number of different factors, including demographic, region and device. If you want to get your content in front of Midwestern moms browsing the internet on their iPads, you can do with with paid traffic.
Instead of deploying banner ads to a broad audience, you can purchase them directly from publishers or through media buying sites like BuySellAds.You can select specific niche websites that are related to the content you're promoting, as well as use tools such as Alexa and Compete.com to make sure the demographic would be interested in your content. You can even use retargeting features on Adwords, Facebook and other programs to minimize the very real issue of banner blindness among internet users.
Outbrain, Zemanta and other native content advertising platforms will promote your content on similar pages across the web, putting your links in front of people who have recently consumed content on the same subjects. They'll also allow you to filter your traffic by device and region, ensuring that the traffic you pay for comes from visitors who are likely to convert.
With all of these features working together, it's clear that using paid traffic to promote your content on relevant sites will significantly increase the benefits  and ROI of your content marketing campaign.
Generate More Reliable Traffic
Although many brands used to rely heavily on organic search traffic and traffic from referring websites, those sources aren't nearly as dependable as they used to be in the wake of Panda 4.0 and other algorithm changes. This is one of the many reasons brands are diversifying their promotional approach with paid traffic sources, although it isn't only affecting small publishers.. Even larger brands may be forced to turn to paid traffic sources after these updates went into effect, as demonstrated by a WordStream case study showing that eBay lost 80% of its organic rankings after the most recent Panda update.
Collect More Data for Split Testing
Split testing is an important part of conversion rate optimization (CRO), but unfortunately conducting these tests can difficult with organic search traffic alone, as Google, Yahoo and Bing have stopped sharing some key pieces of information with website owners.
If you login to your Google Analytics dashboard, you'll probably notice that many of the keyword listings for your organic search traffic read "Not Provided." Regardless of why this is occurring (and you'll hear different stories from marketing experts than from Google itself), this change makes it difficult to determine which keywords are actually driving organic traffic to your site. You also won't be able to tell which keywords are converting the best, which can turn into a nightmare when it comes to split testing.
Fortunately, Google Adwords and other advertising platforms still provide keyword data to advertisers. Using this information, you'll be able to determine which keywords are converting best and, consequently, how you should allocate your marketing efforts in the future.
Free Traffic Sources Are Dying Out
Along these same lines, guest blogging used to be an extremely effective way for brands to drive traffic to their websites. These days, however, many publishers have stopped accepting free guest posts in light of acknowledgement by Google that this technique may not be entirely "white hat."
Most recently, Google penalized My Blog Guest and at least 50% of the publishers using the platform, arguing that posts distributed by the services represented a violation of its paid link schemes prohibition. This frightened many bloggers to stop accepting guest posts altogether, and those that still do often offer only nofollow links that don't provide the link juice many brands using this technique for SEO purposes relied on. This has drastically reduced the value of guest blogging for brands, giving companies one more reason to turn to paid traffic.
Putting Together Your Paid Traffic Plan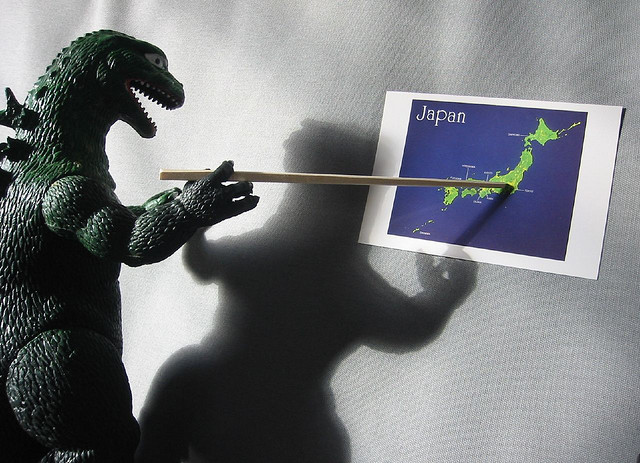 Let's say that the reasons to use paid traffic on your content marketing campaigns listed above resonate with you, and that you're ready to use this powerful technique to improve your overall marketing results. Before you get too carried away, there are a few things you'll need to keep in mind:
PPC traffic can get expensive. If you're in a highly-competitive industry, don't be surprised if you see cost-per-click (CPC) fees as high as $25 or more for a single click. Not all options are this expensive, but with PPC, it all comes down to ROI. If it takes you ten clicks at $25 to earn one new customer who will pay you $2,500 a year, investing in this way is a no-brainer.
Proving the ROI of your PPC traffic can be difficult. That said, while tracking and maintaining a positive ROI is vital for PPC campaigns, measuring the return on your paid ads investment can be a challenge. At a minimum, you'll need to use tracking tools that tell you which visitors have landed on your website through your PPC campaigns, as well as which keywords or ads they clicked and which of them go on to become conversions.
Proper attribution modeling is a must. ROI modeling becomes even more complicated when you recognize that the click on to your website likely represents only one touch point in a much larger sales funnel. Prospects rarely click through your PPC ad and buy right away. Instead, they might look at your project page, then read your blog, and then check out a few of your content pieces before converting. Assigning the appropriate amount of weight to each of these touches is a challenge today's top marketers are still working to resolve.
I don't say all of that to scare you away from PPC – only to help you recognize the challenges involved in using this powerful technique. It's relatively easy to create a content piece and post it to a few sites online. Once you start sending paid traffic to it, on the other hand, you'll need to become much more sophisticated in terms of the ways you measure progress and performance online.
If, after all of that, you're still interested in driving paid traffic to your content campaigns, your first step should be to create a game plan that will help you get the most out of your investment. Here's what your plan should include:
The Source of Your Traffic
As mentioned above, PPC isn't just Google Adwords anymore. Today, you have a number of different options to choose from:
Google Adwords is by far the largest source of PPC traffic, and it's one of the strongest as well. Because Google's search engine still retains the majority of search queries, its PPC engine provides an extremely large pool of potential visitors that can be narrowly targeted with your ads.
If you're heavily involved in social promotions, Facebook also provides PPC traffic, as do Twitter and Stumbleupon. Be careful, though, as engagement rates with these networks can be extremely low relative to the number of views you can acquire.
BlogAds, BuySellAds and SiteScout are media buying platforms you'll want to consider if you're interested in posting your banner ads on specific platforms.
Native advertising platforms like Outbrain, Taboola and Zemanta are specifically designed to promote your content on related articles across the web. If, for example, you've ever read to the end of an article on a site like CNN and seen a list of suggested posts you might enjoy, these referrals come from native ad platforms.
The Content You'll Target
In addition to choosing the strategy and platform you'll use to promote your content, you'll want to use caution when selecting the specific content pieces you'll share. If you think about it, your business likely already has loads of existing content, including everything from blog posts to infographics and from ebooks to whitepapers and more. And if you're going to spend money on traffic, you need to be sure it's being routed to the content pieces that will benefit most – out of all these different options – from paid traffic.
Keep the following guidelines in mind when choosing content to target:
If you already have a conversion tracking program set up on your website, you should have a good idea of the content pieces that are making the biggest difference in your bottom line. These materials represent one of the best targets for your paid traffic campaigns.
Think about where your PPC ads will be displayed. If you choose to advertise on a native ads platform, for example, your content piece will likely be one of at least 5-10 links that readers see. For this reason, blog posts or other materials structured as list posts or that use controversial titles may attract the most attention.
Consider carefully whether you want to direct your paid traffic to gated content. Your bounce rate will be higher if you, say, request an email address in exchange for the content piece you promoted, but you may also capture more leads than if your paid traffic is able to land on your site, consume your content and navigate away without leaving any information.
Your Campaign Parameters
Next up, think about how you'll structure your campaigns by asking yourself the following questions:
How narrow is the audience I'm trying to reach? If you're going after specific buyer personas based on past sales trends, you'll need to choose a PPC platform that includes multiple targeting options. You'll also have to define which demographics you'll target your campaigns towards and actually put these qualifiers into place.
How does my audience browse the internet? We've already passed the point where desktop web traffic exceed mobile visits, so don't think of PPC solely in terms of traditional desktop users. If your target customers are avid mobile users, be sure the settings of your PPC campaigns reflect this.
Do I have a set budget? Most PPC platforms give you the option to limit your daily or monthly spend, and I definitely recommend taking advantage of this feature to prevent cost overruns.
Unfortunately, going in depth into all the different settings that are possible with a PPC ad is beyond the scope of this article alone (trust me – there are a lot of them!). If you need further assistance, either reach out to your account rep or to Single Grain's PPC team for answers.
How You'll Measure ROI
Finally, as you plan for your PPC campaign, be sure you determine how you'll define success.
In the world of content marketing, ROI is a somewhat murky subject, as the aims of content creation often involve such nebulous concepts as brand awareness, brand sentiment and perceived authority. If you're running a PPC campaign to promote your content pieces, these ideas can still be important, but you'll also want to consider more concrete metrics that can determine whether or not your investments are paying off.
A few of the different metrics you may want to track include:
Total website visits
Lead generation form completions
Content downloads
Free trial signups
Email newsletter subscriptions
Product purchases
Not all of these metrics correspond to company financial gains, but those that do can be especially helpful. For example, suppose you know that you eventually convert 50% of your free trial users into paid customers. From this, you should be able to determine the financial benefit to signing up a free trial user, which you can then compare to your PPC costs to determine whether your content marketing promotional efforts are worthwhile.
Taking all of these elements into consideration will help you to set up a game plan for PPC success, but just because you've built a plan doesn't mean that you're locked in to the approach you decide on today. PPC, like anything else, has a learning curve, and as you run more campaigns, you'll learn more about the combination of ad networks and content pieces that works best for your audience.
So what I'd recommend is that you set up a game plan now that will help get you over the initial hesitation that's associated with starting something new, but that you also set aside at least an hour for each week over the next three months to monitor your performance. Dive deep into your analytics and use every piece of information you can find to improve on your chosen strategies. Make changes as you learn and grow so that, with every passing week, your ability to drive affordable, effective paid traffic to your content pieces improves.
Are you currently using PPC traffic to promote your content marketing campaigns? Share the challenges and successes you've experienced by leaving a comment below!
Images: Yakobusan and WorldIslandInfo.com