Businesses looking to give their bottom line a boost should consider cryptocurrency. As cryptocurrencies like Bitcoin grow in popularity as a mainstream form of payment, businesses can capitalize on a new target audience, among other profitable benefits.
What Is Cryptocurrency?
Cryptocurrencies are digital currencies built around a technology called blockchain.
Cryptocurrency is digital currency built around a technology called blockchain, which is a public ledger that verifies, holds, and displays all transactions in one place on a peer-to-peer network.
Click To Tweet
This allows cryptocurrencies to operate in a decentralized manner, which means that they are independent of major banks and other traditional financial institutions.
In addition to verifying transactions, blockchain technology plays a crucial part in bringing cryptocurrency tokens, or units of currency, into the world economy via a process called mining.
Miners use powerful computers to solve algorithms on the crypto network, and when they successfully solve one, they get to add a transaction, or a block to the blockchain.
Each algorithm that's successfully solved helps verify a transaction, and in exchange for solving it, the user receives a token.
Bitcoin, the first cryptocurrency, hit the market in 2009 and paved the way for thousands of other cryptos in the years since, including Ethereum, Litecoin, and many more.
Learn More: Blockchain Digital Marketing Explained (And How You Can Use It in Your Business)
The Rise of Cryptocurrency
The value of cryptocurrency has caused governments, banks, businesses and individuals worldwide to take notice. Bitcoin alone has grown exponentially in value, rising by over $10,000 USD in one year:

Banks and businesses alike are seeing the benefits of digital currency and the blockchain technology that supports it. And consumers are demanding support.
CheapAir.com was the first online travel agency to accept Bitcoin, and within six months they processed approximately $15 million in Bitcoin transactions!
Merrill Lynch, Bank of America, BBVA, and other financial institutions are adopting cryptocurrency and blockchain technology. Why? Transactions are more secure, faster, cheaper, and global.
Click To Tweet
This means that crypto transactions could eventually become the norm as the technology continues to gain traction among banks, businesses, and consumers alike.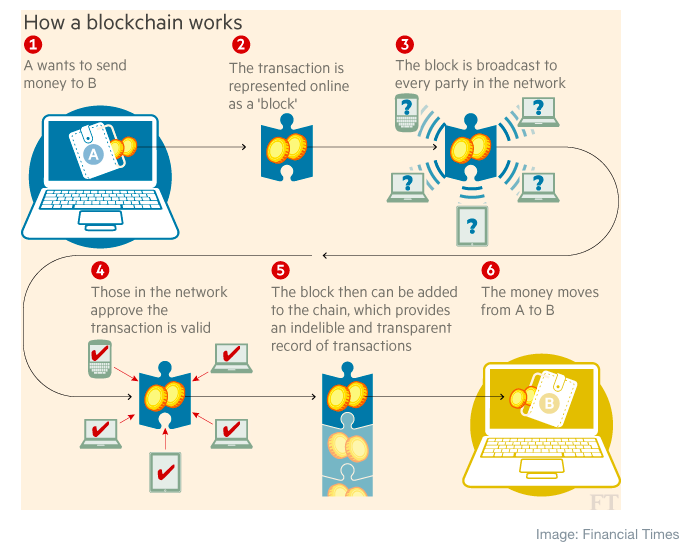 All About Digital Wallets
About 300,000 new Bitcoin wallets are created every month, and it's expected for this number to continue increasing as digital wallet technology continues to become more accessible and easy for the average person to use.
But what's a digital wallet?
It's a software or app that stores private and public keys, or unique identifiers that mark ownership of cryptocurrency tokens. In a way, digital wallets are analogous to decentralized, unregulated bank accounts.
Many digital wallets are currency-specific, such as Bitcoin Core, which only stores and spends Bitcoin. But others are capable of holding multiple currency types for added convenience.
The digital wallet makes cryptocurrency accessible to both business owners and customers and it takes just minutes to set up. The exact process varies depending on the wallet, but generally, the user needs to:
Choose a wallet solution: Popular choices include Exodus and Jaxx, both of which support multiple cryptocurrency types.
Download the software client and follow the installation instructions.
Encrypt the wallet, usually with a one-click option on the software client.
Install the mobile app for on-the-go access to funds and transactions.
It's an easy process, even for business owners who don't have previous cryptocurrency experience.
Related Content: How to Market a Blockchain Company [podcast]
Which Businesses Accept Cryptocurrency?
Companies large and small are accepting cryptocurrency. There are hundreds of thousands of businesses, online and brick-and-mortar, that accept digital currency from customers. In Japan, it is estimated that over 250,000 businesses accept Bitcoin. That's just one country!
Have businesses seen any benefits from accepting this new form of digital payment? Absolutely.
From online travel to house cleaning services, more and more industries are adopting cryptocurrency. Microsoft, Sears, Subway, Home Depot, Tesla, Shopify, ReMax, OverStock.com, and more are all accepting digital currency. Check out this list of specific businesses that currently accept Bitcoin.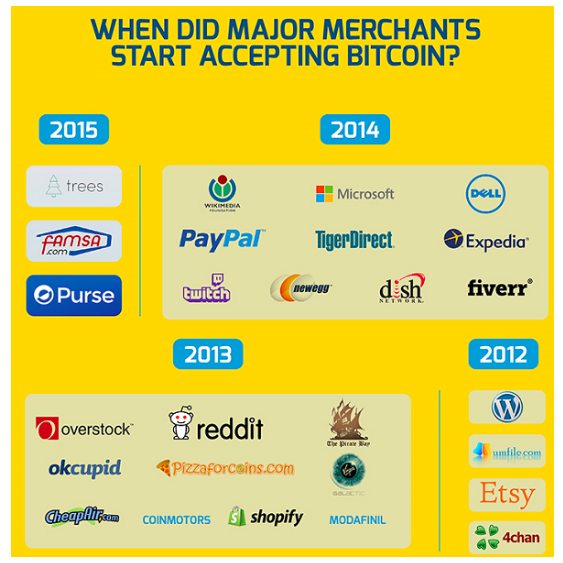 The benefits of using Bitcoin and other cryptocurrencies are substantial, and include:
Increase in new customer traffic: Customers who are passionate about cryptocurrency want to spend it, and they'll choose stores that accept it when given the option.
More repeat customers: Customers love knowing that business owners listen to them and take their pain points into consideration, including payment types.
Faster processing times: Cryptocurrency transactions are capable of taking place at near-instant speeds, so there's less wait time between making a sale and seeing the payment clear.
Better control over cash flow: When payment withdrawals take place so quickly, it's much easier to control cash flow and avoid the struggle of waiting to get paid.
Related Content: How to Market a Blockchain Company [podcast]
Who's Using Cryptocurrency to Make Purchases?
If you have reservations about accepting cryptocurrency for your business, it is essential to think about the consumers of the future, Generation X, Millennials and the newest age bracket, Generation Z (born between the mid '90s and early 2000s)!
For example, Millennials surpassed the population of Baby Boomers in 2015 at 75.4 million strong, according to Pew Research Center. And at 60 million strong, Gen Z outnumber the Millennials by about one million!
Guess who is using digital currency? Generation X, Millennials and Generation Z. Research by Urban Airship found that Millennials opened 67% of digital wallets, followed by Generation X with 51%.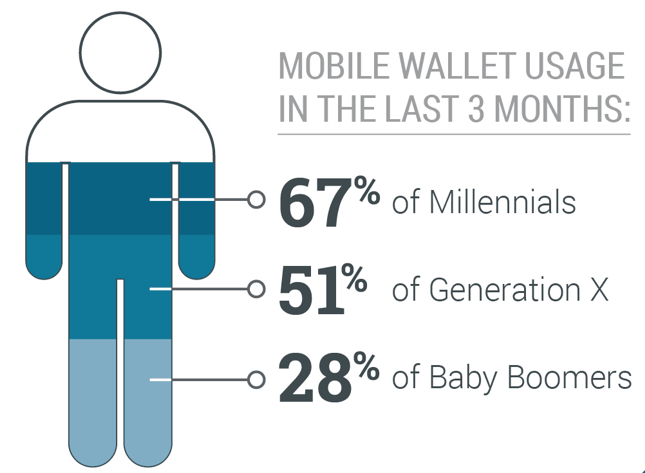 Any shift in technology demands a response from businesses, and it's especially true when it comes to the evolution of payment acceptance. And it's been seen time and time again: when credit cards became the norm over paper money, when e-checks became favored over paper, and most recently when digital payment apps like PayPal and Google Wallet became popular.
Consumers demand payment convenience, and that means accepting cryptocurrency now that the demand is rising.
Click To Tweet
Cryptocurrency demand is turning the business world on its head, and businesses that evolve and grow with the times will be the ones to succeed.
"Businesses are looking for new lightweight, service-oriented ways to communicate with customers on mobile, and our findings make it clear that mobile wallets will lead the next wave of mobile engagement."
~Brett Caine, Urban Airship CEO and President
This is a call to action for businesses looking to complement a form of digital payment that meets the demand of future consumers and pairs it with the technology they love.
If you are thinking about adopting blockchain technology and digital currency as a new payment method, you should seriously consider it. Don't be intimidated by the complexity of blockchain technology; the average business owner never interacts with the actual tech aside from the digital wallet and payment acceptance apps. Chances are a few of your competitors have already implemented it.
Why You Should Accept Cryptocurrency on Your Website
Everything Is Going Digital
The growth rate of cryptocurrency and the adoption of blockchain technology by businesses may be the final nail in the coffin for paper transactions. Most businesses and banks are already moving toward digital only, and as accessibility and popularity for digital currency grows, it is likely to be the future.
Bitcoin is one notable cryptocurrency. However, other currencies are on the rise, such as Ethereum, Litecoin, and DASH, which are all Bitcoin competitors.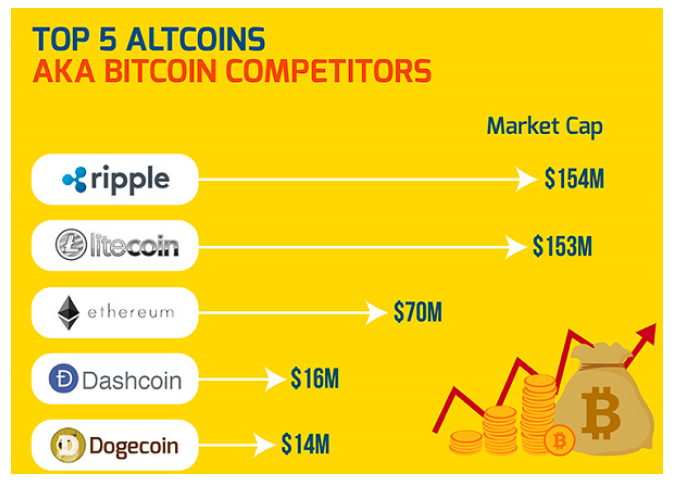 This indicates that digital currency is on the rise and will not slow down anytime soon. The very nature of the blockchain makes peer-to-peer digital transactions possible without a financial institution middleman.
Cost Effective Business Transactions
Businesses lose a lot of profit due to middleman transaction fees. The average business pays fees for credit card acceptance directly to the credit card company, on top of fees for using a third-party payment processor. This can add up fast.
However, the blockchain technology that supports cryptocurrency can cut out the middleman, thus increasing your profits.
According to the Federal Reserve, PIN-authenticated transaction costs can be as high as $0.25. The "average interchange fee per exempt transaction" is between $0.26 and $0.51 per transaction.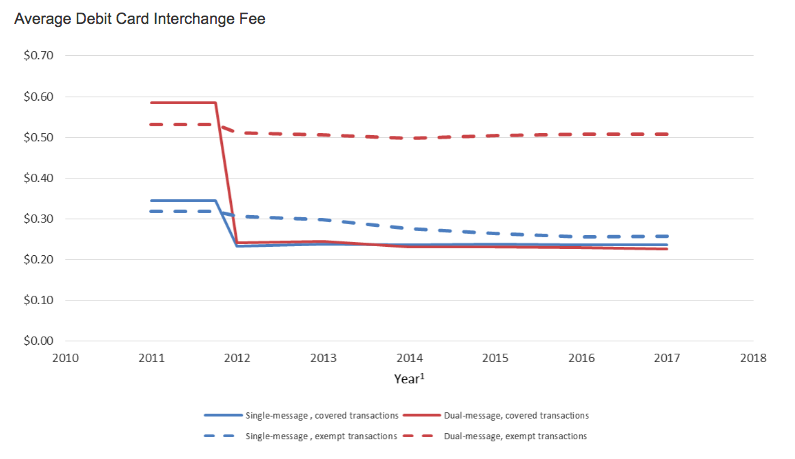 Adopting cryptocurrency as a form of payment on your website means that you can avoid high transaction fees.
Click To Tweet
The decentralized nature of blockchain transactions can save you up to five percent per transaction. And with no middleman, you don't need to wait days for transactions to process.
Real-Time Digital Currency Exchange
Waiting for your funds to process can be frustrating, especially if your operating costs are high. By accepting cryptocurrency on your website, you can avoid long transaction times. Typically, digital currency transactions occur in real time, or within minutes.
Digital currency transaction times do depend on the type of currency you choose to accept. For instance, Bitcoin Cash is slightly faster than Bitcoin transaction times. Ripple takes up to five seconds, while Litecoin processing takes two to five minutes.
Businesses that accept digital currency can get instant gratification on every customer purchase. Each transaction is also more secured due to the blockchain verification process.
More Secured Transactions with No Chargebacks
All digital currency is supported by blockchain technology that offers the most secure form of payment ever conceptualized.
Click To Tweet
For each and every transaction, a block is created, verified, secured, and enforced. This protects businesses from chargebacks, because customers need to show proof of funds before the transaction is completed. This is far superior to traditional transaction processing currently in place.
"The records on a blockchain are secured through cryptography. Network participants have their own private keys that are assigned to the transactions they make and act as a personal digital signature. If a record is altered, the signature will become invalid and the peer network will know right away that something has happened." 
~Curtis Miles of IBM
By accepting cryptocurrency, you are securing your business' data and the data of your customers.
Enter the Global Marketplace
Cryptocurrency adoption makes international transactions easy by minimizing the cost and time involved in processing them.
You can accept payments internationally with cost-effective fees and little to no processing wait times. This makes your business a go-to for many digital currency holders abroad.
By accepting cryptocurrency, you are also able to make payments to international vendors easily. This can cut international purchase costs for your products, impacting your bottom line in a very positive way.
From gaming to medical marijuana, there are a number of industries already benefiting from digital currency adoption. It is even profitable to have a cryptocurrency portfolio to create a passive income for your small business.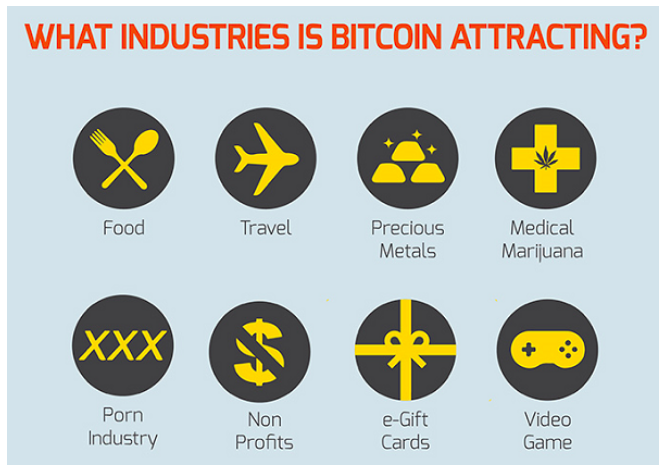 If your business is in any of these industries, it is essential to your future success to implement a cryptocurrency payment option on your website.
Learn More: How Blockchain Is Disrupting Digital Marketing
How Do You Adopt Cryptocurrency for Your Business?
Accepting cryptocurrency as a form of payment on your website is actually easier than you may think. The popularity and growth of digital currency for businesses has made setting up your merchant account, integrating it into your Points Of Sale (POS) system, and making it accounting friendly can be achieved with little tech knowledge and stress.
The exact process varies somewhat depending on the solution you choose to use, and there are dozens out there.

CoinPayments.net is a preferred solution among business owners and crypto enthusiasts alike for a few reasons:
Supports most of the "big players" in crypto, including Bitcoin and Litecoin
Supports over 130 altcoins (you choose which ones you want to accept)
Low fees compared to credit card processors
User-friendly setup experience
Here's how to go about the setup process with CoinPayments:
Step 1: Set Up Your Merchant Digital Wallet
First things first, you'll need to set up a merchant digital wallet. First, you'll create an account.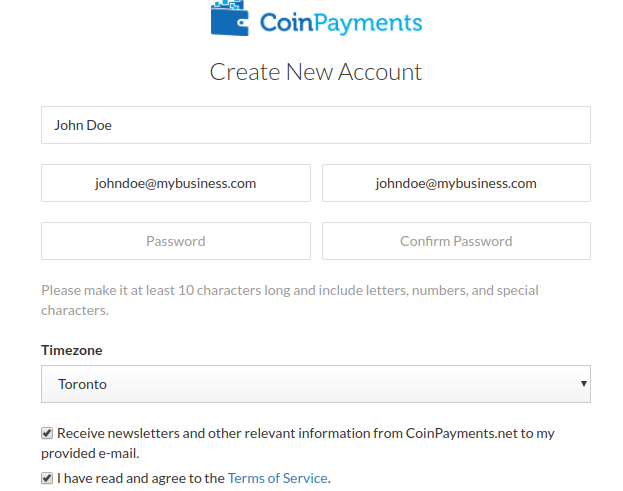 Upon creating the account, the next step is to create the merchant digital wallet.
CoinPayments supports digital wallets for both merchants and consumers, so make sure to choose the merchant option.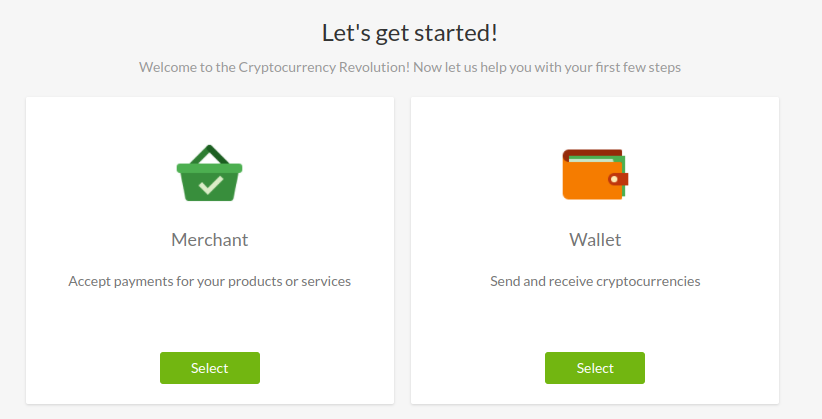 Next, you'll be prompted to select which currencies you'd like to accept.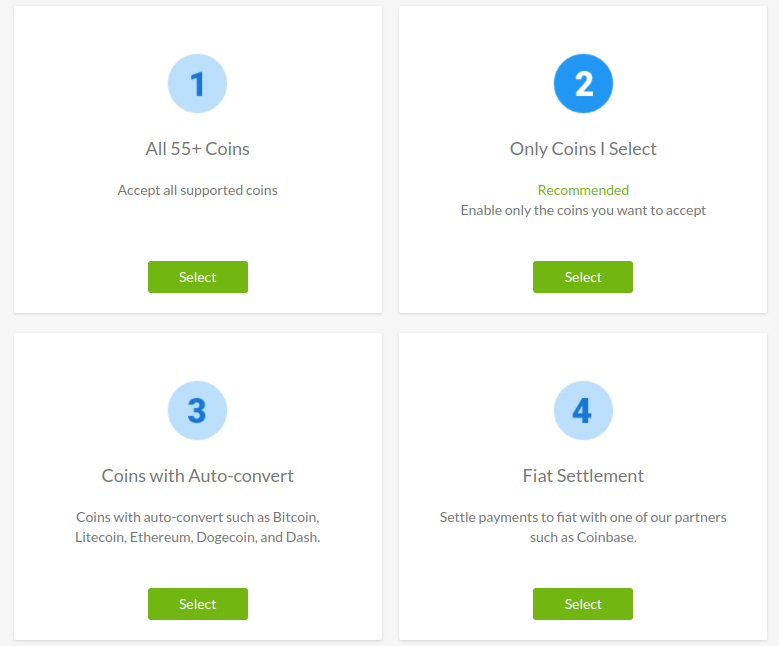 Congrats! Now your merchant digital wallet is ready to go.
Your merchant digital wallet will have a unique 26-35 string of characters and a QR Code. This allows customers to make purchases by sending payments to your digital wallet.
You can accept one digital currency or several, depending on your personal preference. All transactions are converted to cash, so there is no restriction on the cryptocurrency you'd like to accept for your business.
Step 2: Integrate Cryptocurrency into Your Points Of Sale (POS)
Once you have your merchant digital wallet set up, you will receive a public address, private key, and QR Code. Now you simply integrate them into your POS system, online shopping cart, and invoices, both digitally and physically, using your QR Code.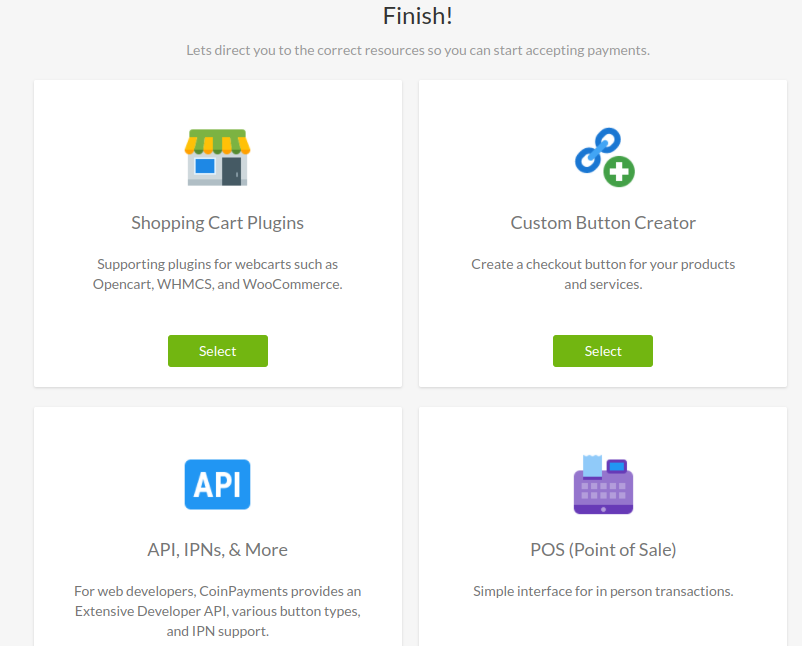 The CoinPayments website offers step-by-step instructions for each type of integration, so don't be intimidated! This portion of setup doesn't need to take longer than an hour for all integrations, and you pick and choose which integrations you need.
Step 3: Make Transactions Accounting-Friendly
For any transaction, digital or not, you will need to integrate it into your accounting system. If you use QuickBooks, you can easily integrate your cryptocurrency transaction. Most merchant digital wallets will offer support on how to manually import your digital transactions if you don't use accounting software.
Capitalize on the Currency and Consumers of the Future
Take your business to the next level and secure your growth and success for the future. With Millennials and Generation Z more likely to use cryptocurrency, and benefits of peer-to-peer transactions in favor of the business owner, it is time to take the next step. Adopt digital currency and introduce a form of payment that will set you apart from your competitors.