Introduction
Knowing how to improve your SEO is only half the battle. If you can't determine whether you're executing an effective SEO strategy a year after implementation, you might just be wasting your money.
To start learning how to measure your SEO return on investment (ROI), read:
Also, make sure you run these reports:
Where Do I Start with SEO?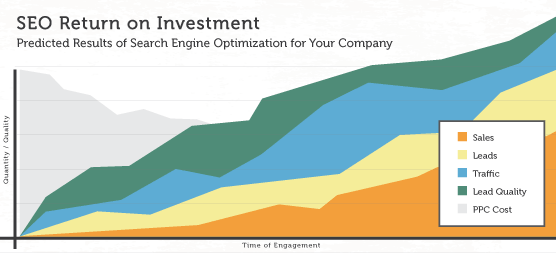 Where Do I Start with SEO?
Now you know what SEO is and why it's so important to your business and its branding. You've gotten a glimpse of how SEO strategy differs for startups and enterprise organizations. You've even learned the difference between on-page and off-page SEO, as well as which SEO factors matter most.
But you might be wondering, "Where do I even begin?" If you want to do something right now that will improve your SEO, here are a few quick fixes that could improve your SEO in under one hour:
If SEO still seems too complicated, here's a simple, 3-step SEO guide that will help ensure that you're doing the right thing:
Step 1:

Write fantastic, useful content that employs words and phrases used by the people who search for your products and services.

Step 2:

Make it easy for those people to share and link to your content.

Step 3:

Keep doing it.
Want to learn even more about SEO? If you think you're ready, dive into:
Want to Work With Us?
Remember, if you're feeling lost or just want some advice,
we can help with your SEO
. Single Grain has helped entrepreneurs, startups, and Fortune 500 brands improve their SEO and drive more quality leads and conversions. We can help with:
SEO Campaign Management
Infrastructure Analysis
Link Profile Audit
Broken Link Identification and Outreach
Site Crawl Review
Trust Factor Analysis
UX Evaluation
Link Prospecting Recommendations
Web Analytics Setup
SEO Tool Selection and Integration
General SEO Consulting